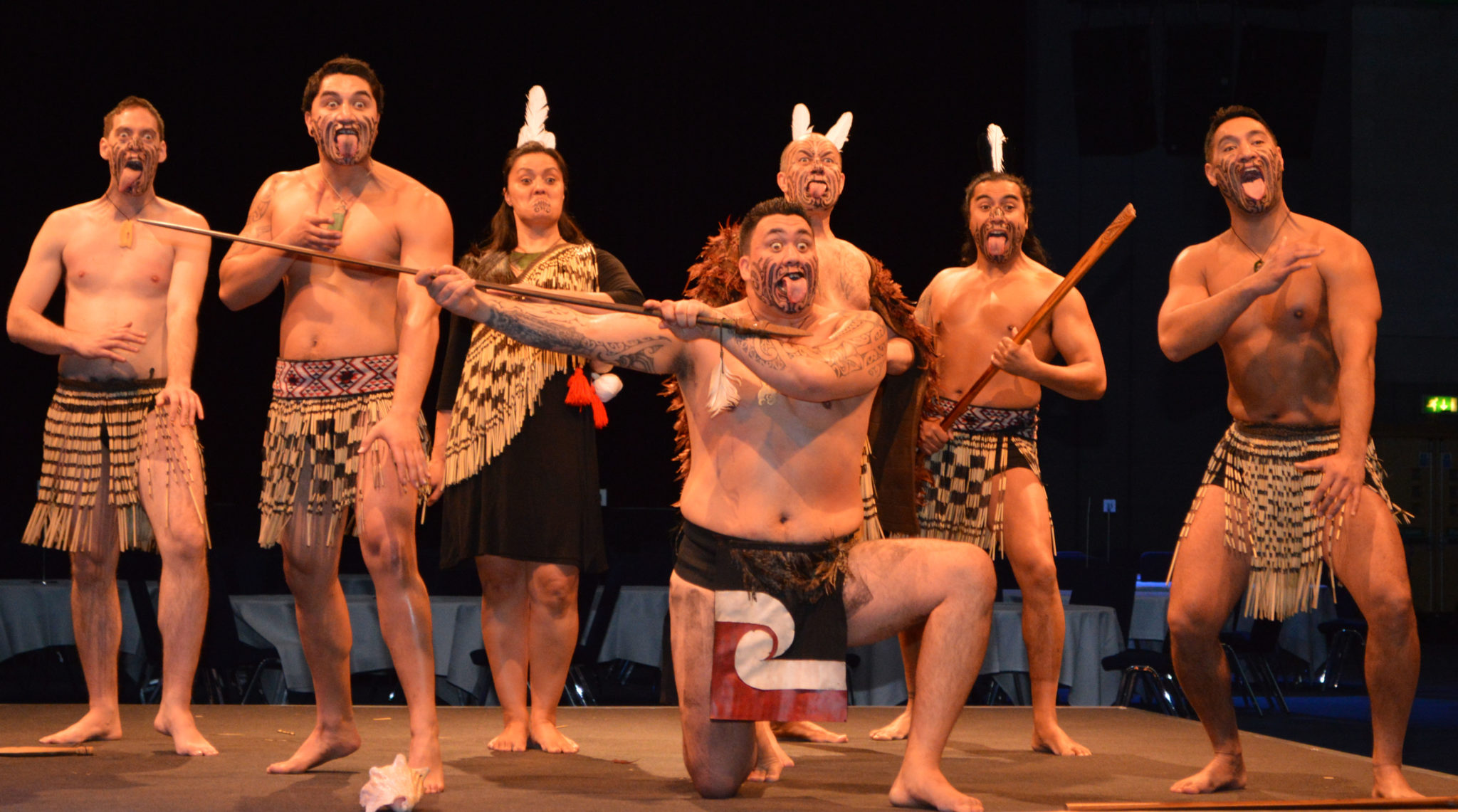 Conference Energiser for Large Groups
A client came to us with what they thought was an impossible task; they had 600 delegates that they wanted a really impacting energiser for. They wanted to communicate a clear business message and they wanted to divide their group into four separate groups, send them off to separate rooms and then bring them back together as one big finale and they wanted a competitive element within the event.
Could we help they asked? Yes, of course we could! They'd come to the right place as luckily, we've got a variety of different effective events to suit and many a conference energiser for large groups to suggest. After discussing the different solutions with them, they decided that the Haka conference energiser was the ideal solution for their event.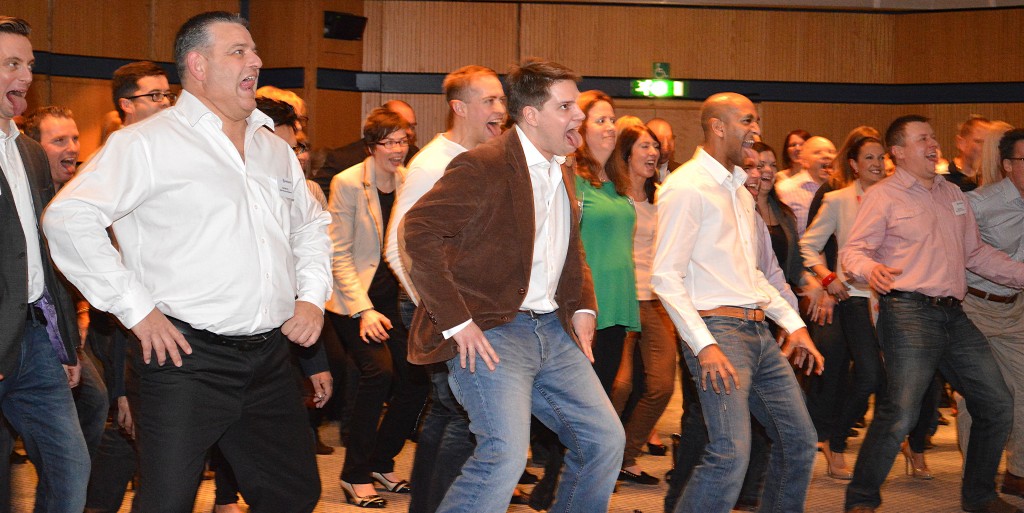 Conference Energiser for Large Groups
So on the day our Events Director Jane Chapman arrived on site at the Midlands based venue with seven – yes seven – authentic Maori Haka masters. This was going to be a fantastic event! The time came for our team to storm the conference room and they certainly made a huge impact. They performed the Haka on stage to a rapturous round of admiring applause because the energy was tangible. Then our head Maori Master explained the chant, what it meant and how it can be used.
We then split the group up into four tribes, each tribe went to a different room and each was taught the Haka chant and movements. This is such a fun thing to learn, the teams loved it, they were on their feet energised and engaged right from the very first moment.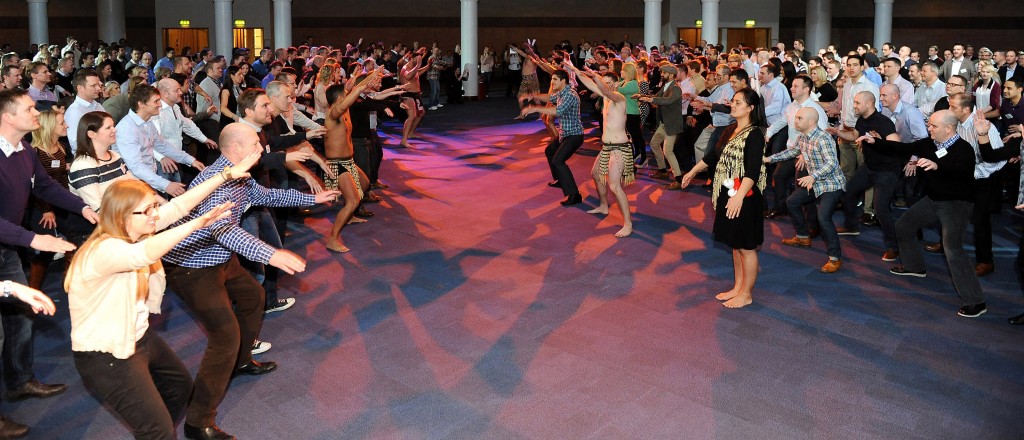 Then once the teams had mastered their moves, it was quickly back into the main meeting room where we divided the room into two and had 300 people each side facing each other; each side lead by their Haka Masters, it was time for the tribal face off, where each side tries to outdo the other in order to be triumphant. The sight of so many people participating was incredible.
Here's what our client had to say about the event:
'The remit of a Conference Energiser for Large Groups seemed like a tall order but thanks to your whole team that made the event such a success! They were all such lovely people and pulled off an amazing afternoon's event. I have heard lots of great feedback and know that everyone had a fantastic time – and one to remember.
I must say, that to watch 600 people all doing the HAKA was breath taking. But what made it so powerful was that the HAKA masters were genuine and not 'made up' to pretend to Maori people and this made a lot of difference.'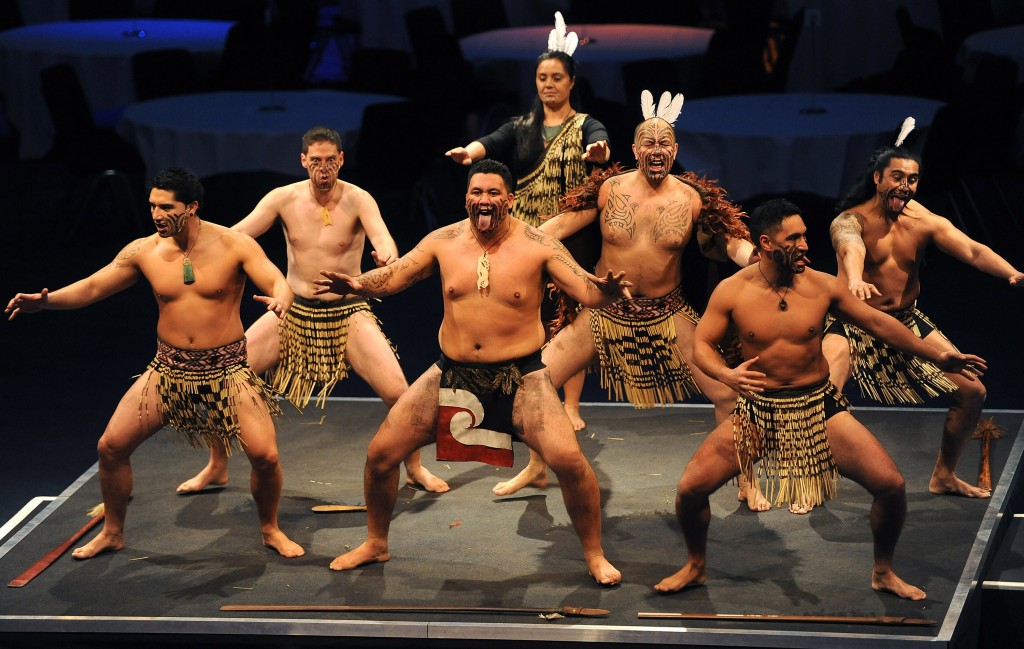 We're brimming with ideas for Conference Energiser for Large Groups, so if you want to hear how we can motivate and enemies your team, then give us a call on 0800 083 1172.