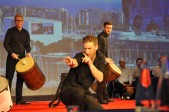 We love it when our clients move to a different position or a different company and they've built up such a good trusted relationship with us, that when they look to host another event, they immediately think of us.
That's exactly what happened when our client in the Pharmaceutical Industry called us up and asked if we hosted conference energisers for large groups; of course we do! Our client had a very specific remit, one that they thought would be incredibly challenging for us to fulfil; they had 300 delegates in caberet style, they had a quick 45 minute slot, they wanted everyone to come together, feel energised and as one big united company and…oh yes, the event was in Barcelona!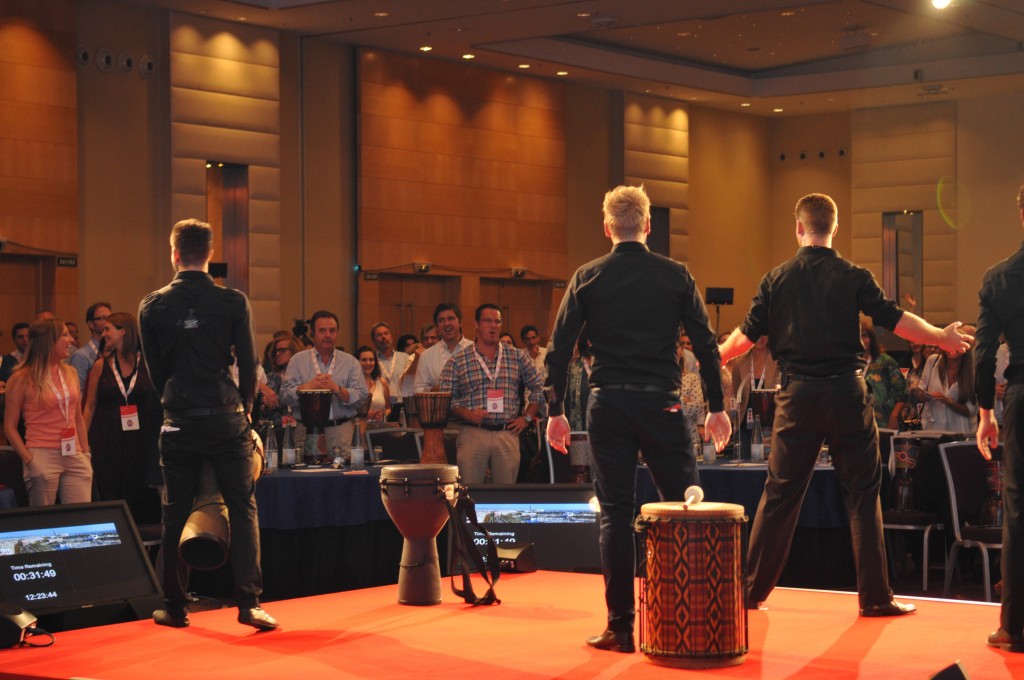 No problem at all, we love events like this! We are so experienced in hosting team building events for large groups that we were able to suggest a wide range of different events that matched their objectives perfectly and they decided upon Drumming.
So, we shipped all 300 drums out to sunny Barcelona and flew our four fantastic facilitators out too. The energiser was to take place after lunch which is notorious for people not being able to stay awake – there was no time for dozing, as our drum masters stormed the stage and treated the delegates to a rousingly loud drumming performance which really showcased the sound of the drums.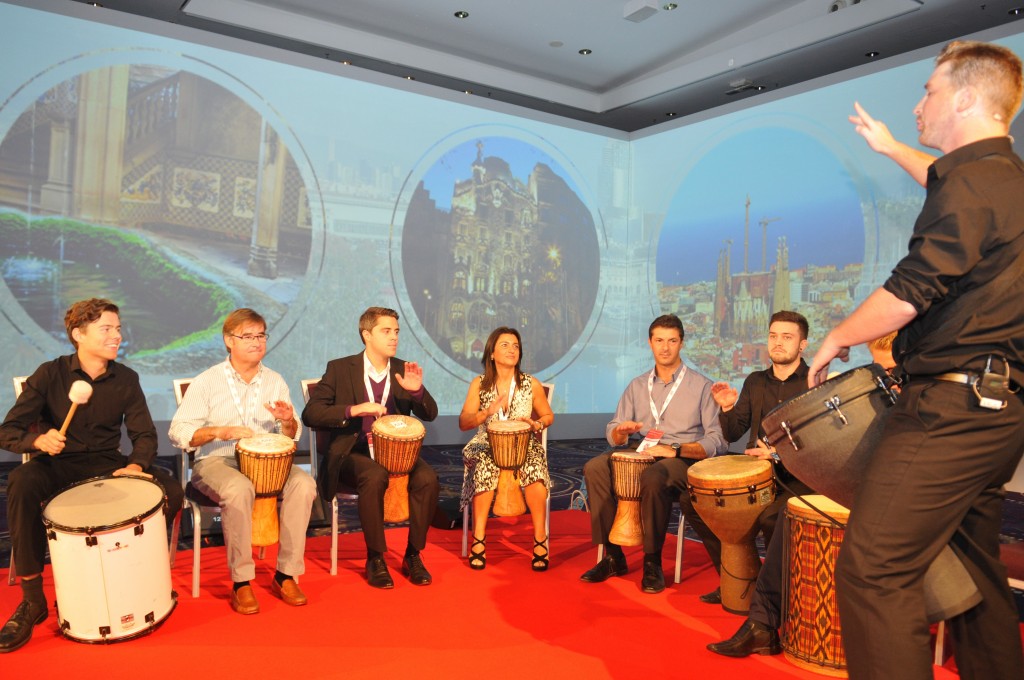 Each delegate was quickly given their own drum and then it was time to teach them how to play their rhythms, we split the room into section and each section  was taught a different rhythm. An elite group of VIP's were welcomed on the stage as they also learnt a rhythm.
Then it was the finale to this whirlwind energiser, we layered the rhythms and the sound was phenomenal, it was incredible to think that just 45 minutes before, nobody could play the drums. The sheer concentration on everyones faces to get this right was amazing, which broke to euphonious smiles when they finished! There was a huge feel good factor in the room and it left the next speaker with a room full of happy people eager to listen and absorb!