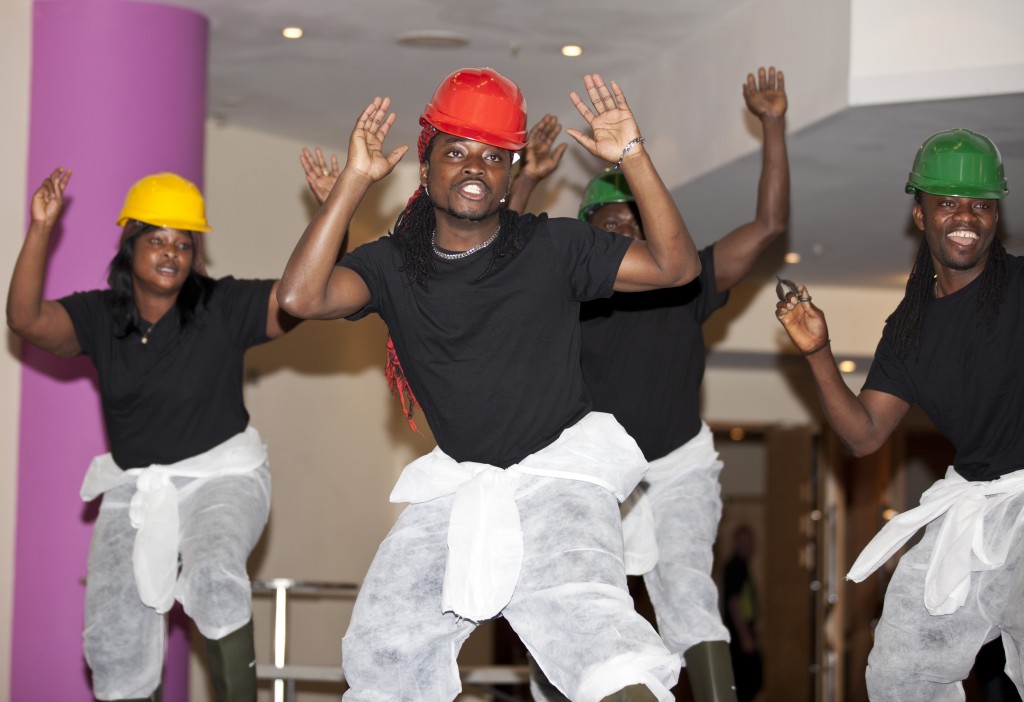 Gum boot dancing is right up your street  if you are looking for something new, totally different and an energiser that will put smiles on your delegate's faces then our Gumboot team dancing energiser is the perfect activity for you!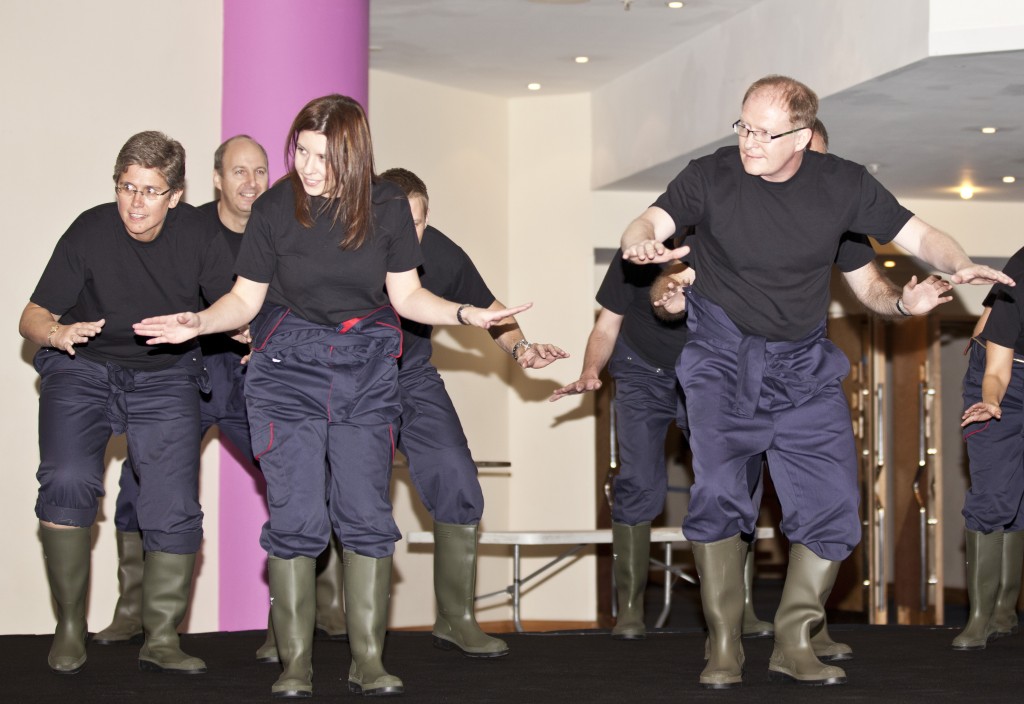 With energy, fun and teamwork, Gum boot dancing will transform your conference as your delegates slip on their wellington boots and our experts teach them how to stomp, step and slap!
South African miners conceived Gumboot dancing as a great alternative to drumming, a tap, slap or stomp of the gumboot would represent a signal or code down in the dark mines. We've transformed it into an overwhelmingly energising team event.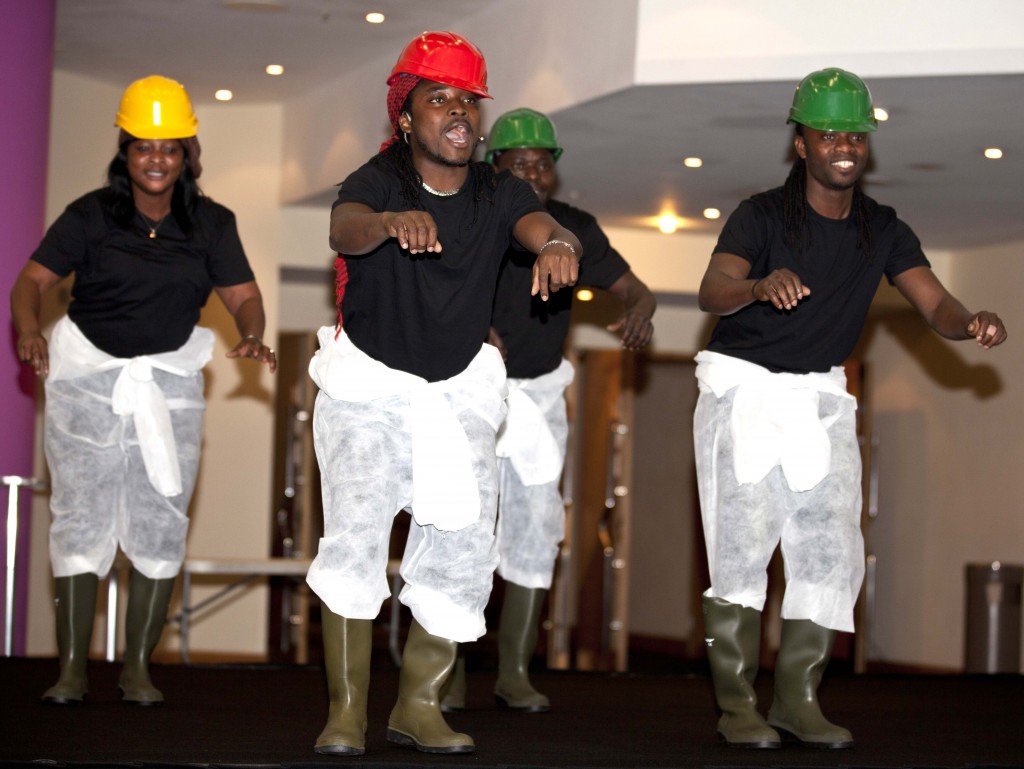 We can provide the boots and overalls to complete the look or you can ask your delegates to bring their wellies to your conference which never fails to generate a sense of mystery and anticipation!
Within as little as 40 minutes your team will be stomping and slapping to the infectious rhythm of the Djembe drum all lead by our charismatic experts. Gumboot dancing will definitely be the talking point of your conference!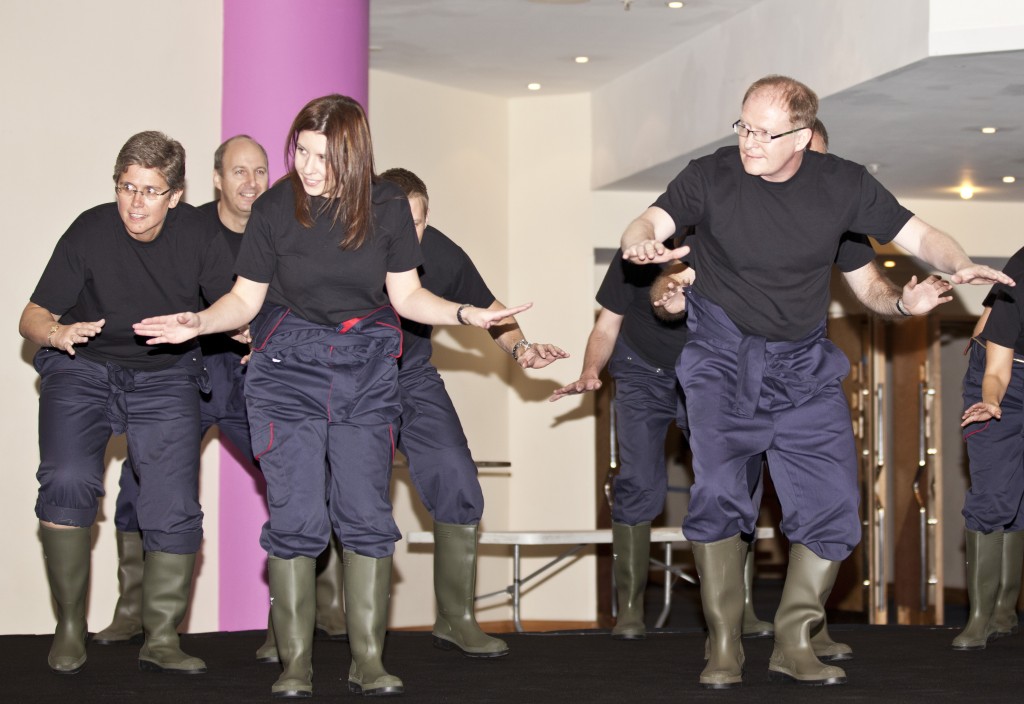 Do you want more information on the incredible Gum Boot Dancing energiser? Call our team on 0800 083 1172 today.