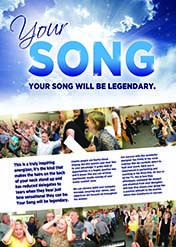 When it comes to planning corporate events, we know just how much pressure secretaries and personal assistants are under.  Not only do they have to go about their usual hectic schedules, but they also have the stressful task of pulling together a corporate event when quite often they don't really know where to begin.
Planning a corporate event is a big undertaking; finding the perfect venue to ensuring the entertainment is just right, as well as building in any other factors such as conference energizers or team building activities all take time and knowledge.  Time and knowledge that we have!
Delegating the planning and organising of your corporate event to a professional corporate events company like Accolade makes perfect sense.  Not only do we have contacts with literally thousands of venues across the country and world-wide, but we also know the best entertainers, the best motivational speakers, the best caterers etc. to make your event run perfectly.
We can, under you guidance, provide a corporate event that will be talked about for years to come.  Memorable events come from expertise in the field and we can cater for every aspect and need, leaving you free to sort out the delegates list and invitations knowing that everything is in capable hands.
We have seventeen years of experience of hosting corporate events, from annual balls and Christmas parties to more serious business events such as conferences and team building events.  We can cater for small teams of less than 20 people up to large corporate events for thousands of delegates, no corporate event is too big or too small for us to handle.
You can be sure that we will provide a professional package that suits your exact needs.  Whether this is a fun and informal event to thank your staff for all of their hard work over the year, or a dedicated business need to help drive your company forwards, we will exceed your expectations.
We use fresh and innovative team building activities that will truly ignite passion in your team and hone vital skills that they can take back to the workplace with them.  We can organise your company conference in any town, city or indeed country world-wide and ensure that the venue is absolutely perfect for your event.
Handing over the management of your corporate event to Accolade will meant that you don't have the responsibility of chasing up people and tying up any loose ends.  You can concentrate on deciding which directors should speak when, work out the running order of the event and be safe in the knowledge that all the background details will be in place and the running smoothly.