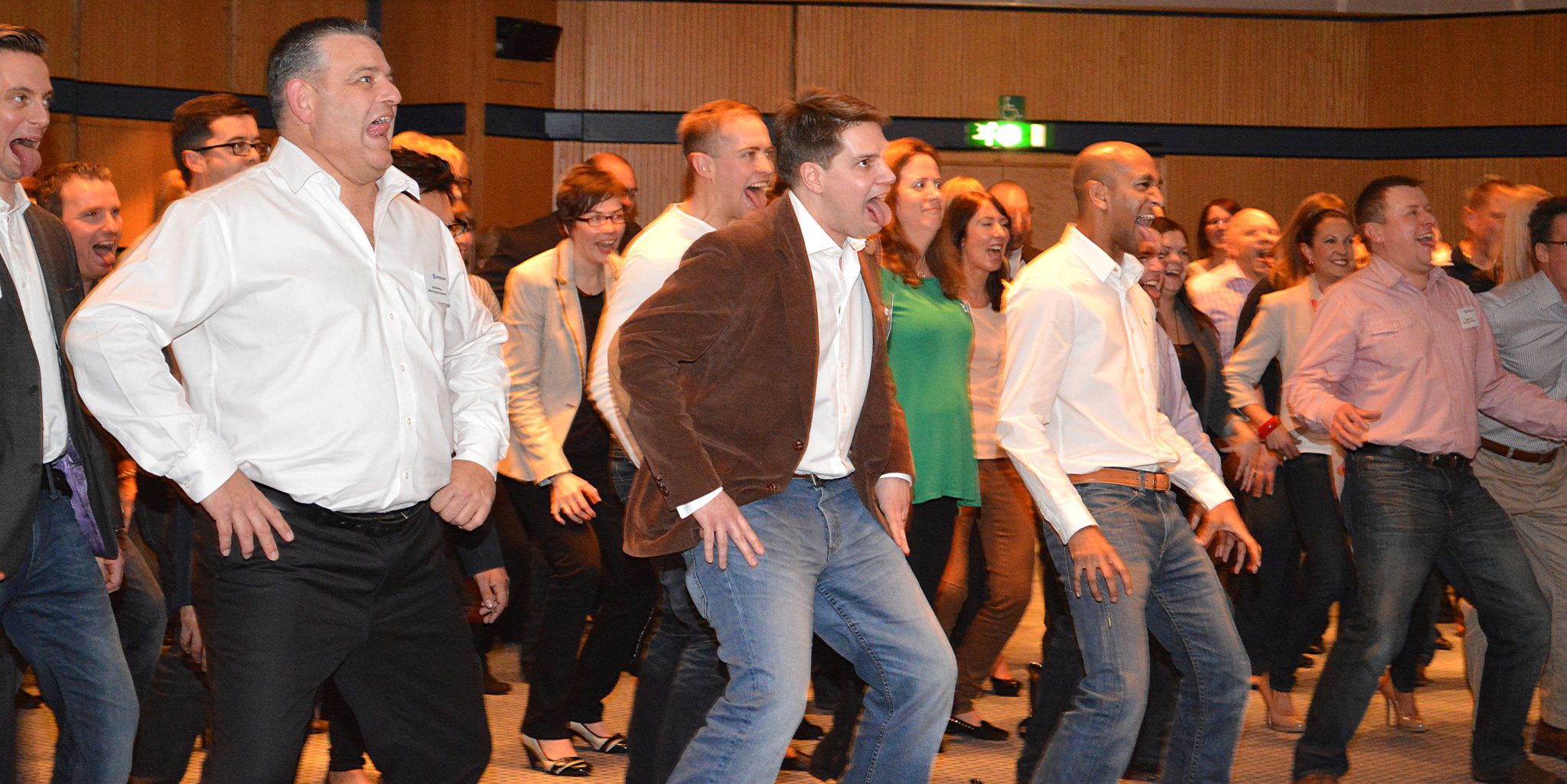 It's that time of year when meetings and conferences are being planned and the savvy organiser is on the look out for some great conference energiser activities. Fortunately we've got such a wide selection that we can be pretty certain that we've got something that will not only suit your group but blow them away and we haven't…our creative team will devise something especially for you.
There are a lot of a factors that will determine which conference energiser is best suited for you; the amount of time you have, the space you have in your meeting room, the dynamics of your group and your objectives all factor in when choosing the perfect and most effective energising activity.
Conference energiser activities for large groups
Sometimes the size of a group can make organisers feel that there's nothing that can effectively work for them, perhaps they feel the group is too large or on the flip side, that their group is too small. It's true to say that not all conference icebreakers work well for all sized groups but we are experts at directing you to the right solution for your group.
Conference energiser activities for large groups that work really well would include Boomwhackers, the Haka and Team Millionaire – and there are many more possibilities. Energisers that work well for small groups include all three we've already mentioned but also activities such as Thriller, Right Track and Sound as a Bell.
Whatever the size of group you have we have the perfect conference energiser activities for you; so why not fill in our contact form and we'll call or email you back – whichever you prefer, or just call us on 0800 083 1172 and we'll be happy to talk through the many different effective events for you.