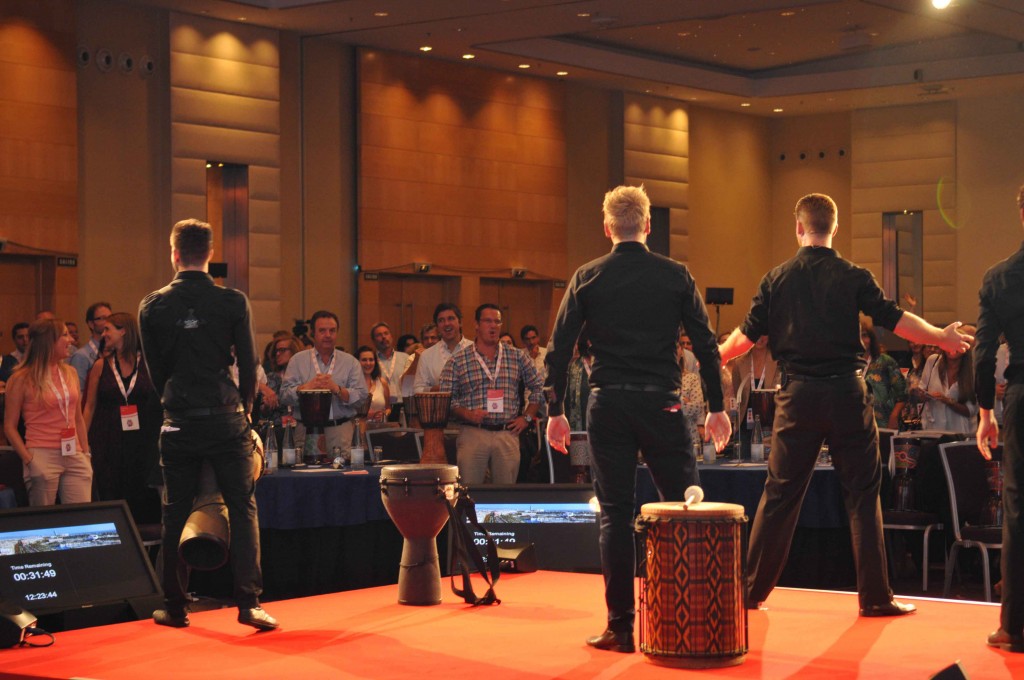 You've been tasked with choosing team building icebreakers your company's next corporate event, how do you make sure that what you're choosing is right for your group? How do you know that it's an icebreaker that will deliver and meet your objectives? Well for starters, you've landed on the right website, we have an extensive range of team icebreakers for small intimate groups of 10 right up to a colossal 5000 delegates. Need help choosing between the ideas? No problem, speak to us on 0800 083 1172 or email us using our
contact form
and we'll be in touch. Take a look at our conference icebreakers ideas or why not check out 3 of our client's favourite team building icebreakers at the moment: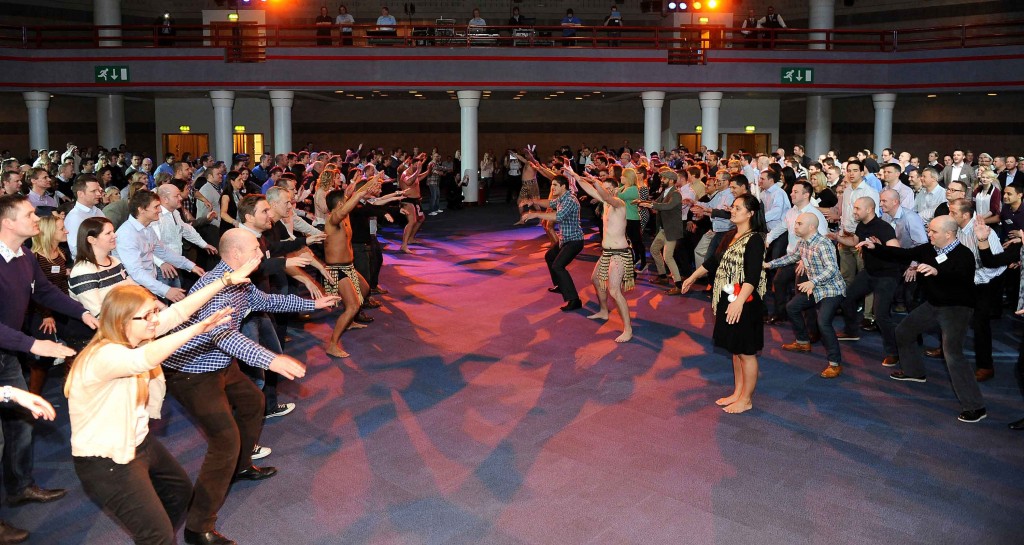 Learn the Haka
: A powerhouse of a team building icebreaker. A genuine Maori, focus your delegates, deliver a strong message powerhouse and one that won't be forgotten, some of our clients are still talking about their Haka event 10 years after we hosted it, it really does pack that much of an impact into it. We only host the real deal, sure there are others that will have someone dressed up in a rugby outfit and teach your delegates the moves of the Haka but we'll leave that to them. The Haka that we host, is real, it has authenticity stamped all over it and the guys that will be hosting it for you, they even opened the Invictus Games with Prince Harry, so you know they are going to be the best of the best. Name the names...who has enjoyed our Haka event before? Well amongst the many are Siemens, Abbott and Key Retirement. Think this could be right up your street and want to find out more? Call us on 0800 083 1172 or drop us a line and fill in our
contact form
and we'll come back to you straight away.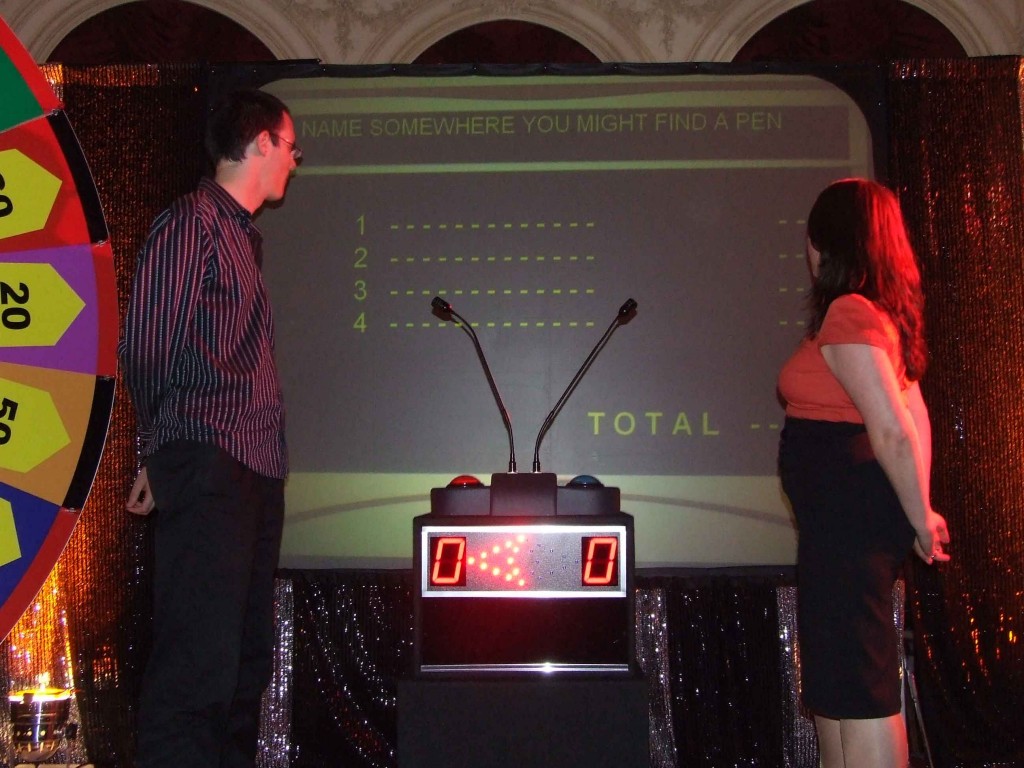 Company Fortunes
: Get your fingers on the buzzer and be prepared to answer quickly in this superb team building icebreaker. With questions that either Bob Monkhouse or Vernon Kay would be proud of, we know that Company Fortunes would be a great choice for organisers looking to create an air of competition, a necessity for delegates to communicate with each other and to lighten the mood in the conference room. You won't be surprised that this game show is team focused, so to be successful your delegates have to think and act as a team. When you throw into the equation that we can tailor the questions to be specifically related to your company or your industry, you've suddenly got a very powerful conference tool.So who have we hosted Company Fortunes for/? Royal and Sun Alliance, Joseph Rowntree and Faccenda are just three of many...
Against the Clock
: This is a favourite for events organisers looking for fun team building icebreakers ideas that get people off their seats and moving around. There are 100 different challenges designed to be completed by your team. Some are fairly quick and easy (well, to some they are easy) and some are quite difficult and time consuming, the question is, with the clock ticking, which one's are your teams going to tackle to earn maximum points? There are games focusing on problem solving, creative, mental, technical, sensory, physical team games, general knowledge - a real mixed bag and something for each skill set.Want to know a few of the tasks? Well, in no particular order we have plate spinning, domino rallying, puzzle solving, giant dice building, hand shadow making, hula hooping, sailor knot-tying, bell ringing, play doh modelling, balloon modelling, trigonometry solving, beer mat flipping, mystery solving, Lego tower building, etiquette relay racing, boomwhacking, card pyramid building, jelly bean conversion scoring, blindfolded elephant drawing, juggling, cup stacking and a whole host more.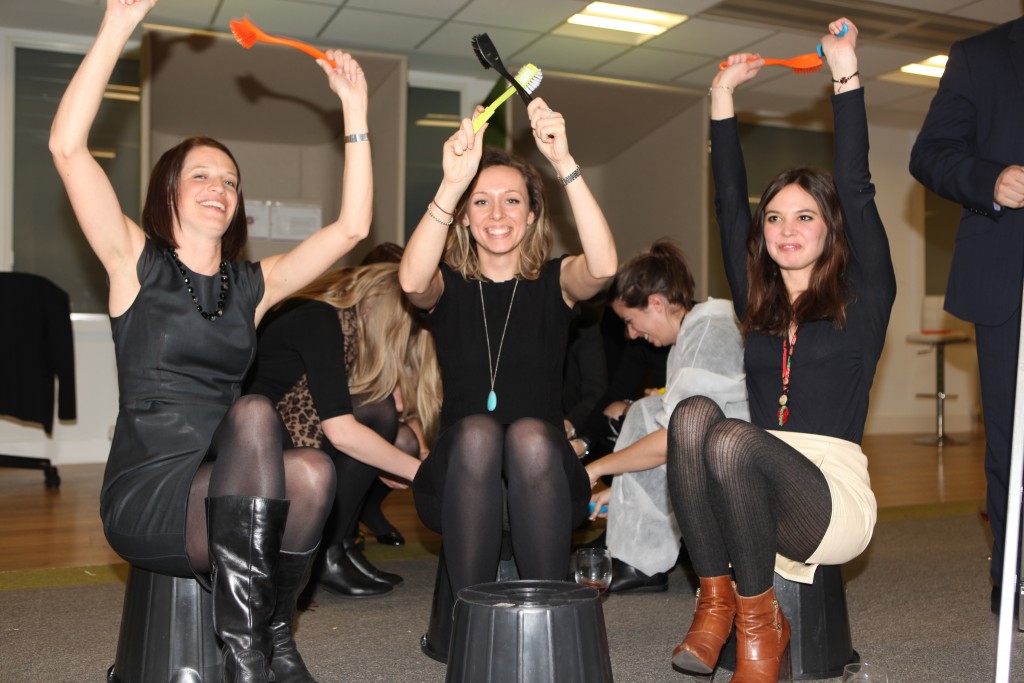 Team building icebreakers to get your message heard
We know that it can be difficult to choose team building icebreakers for your group, the pressure is on and with all of our ideas, you are spoilt for choice. The best way is always to call us. We can then ask you some key questions such as, how many people are going to take part, how long have you got for the activity, what kind of space have you got to use and what's the budget you are working towards, once we know all of these answers, then we can get working on a no obligation proposal detailing all of our ideas and send it over to you to pick your favourite. Simple. So get in touch, call us on 0800 083 1172 or send us an email and fill in our contact form, just let us know how you'd prefer us to contact you and we'll do exactly that.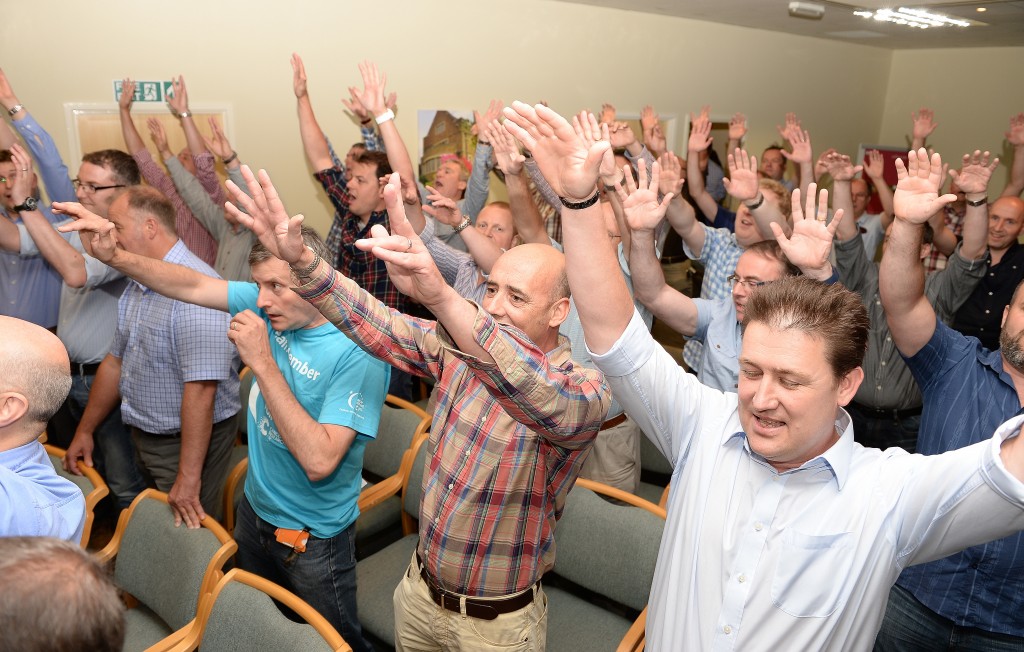 Team building icebreakers are important at a corporate event, they help people to settle much quicker and aid networking. They can also be used as a quick, yet powerful tool to further enhance your company's mission statement or simply build team morale in a fun and memorable way. At Accolade Corporate Events, we understand what makes a really successful icebreaker and we ensure that your event is a huge success!