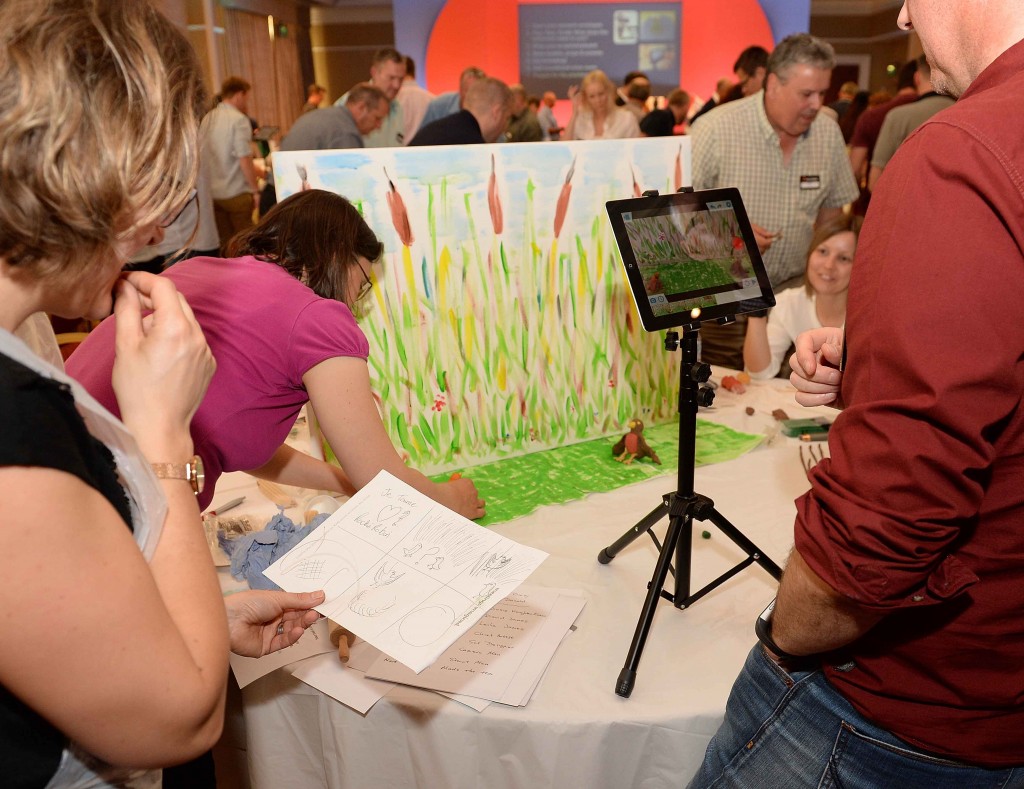 Creative team building events can uncover hidden talents and promote a channel of communication. We host our creative team building events in a relaxed environment that naturally encourages discussion, team work and creativity. Let's take a look at three different creative team building events but look at our
Creative Events
page for more ideas or call us on 0800 083 1172 to speak to one of our creative team building experts or why not
fill in our contact form
and we'll be in touch within the hour.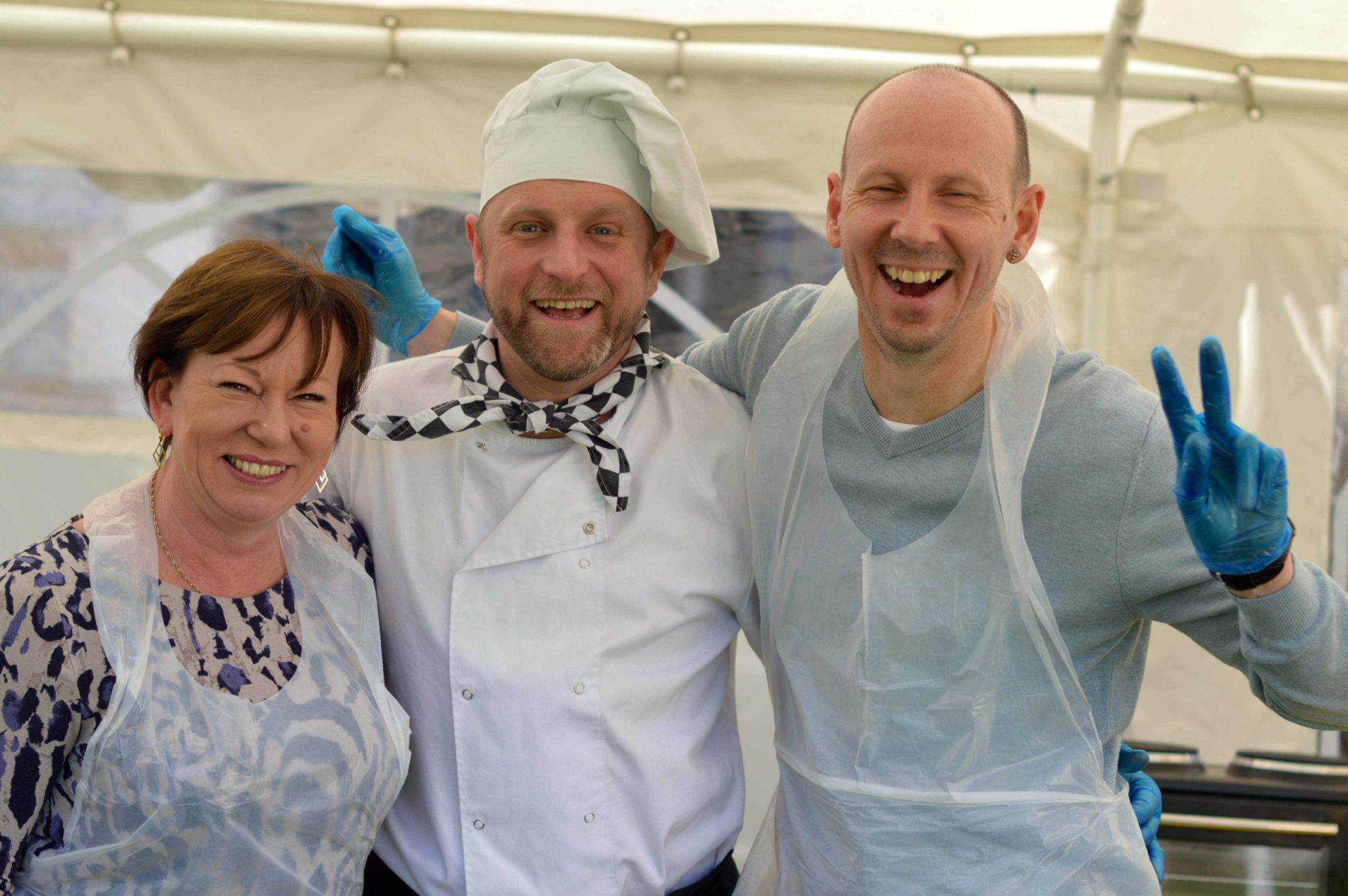 Company Bake Off
; Yes it's a cooking event on the surface but as you'd expect, it's different. Working as teams, your teams have to decide on a range of cakes to fulfil the Bake Off remit, which cookies will they make and how will they make them different? What will their showstopper be and will it win the judges over? Planning, communication and a huge amount of creativity are the ingredients for this superb event!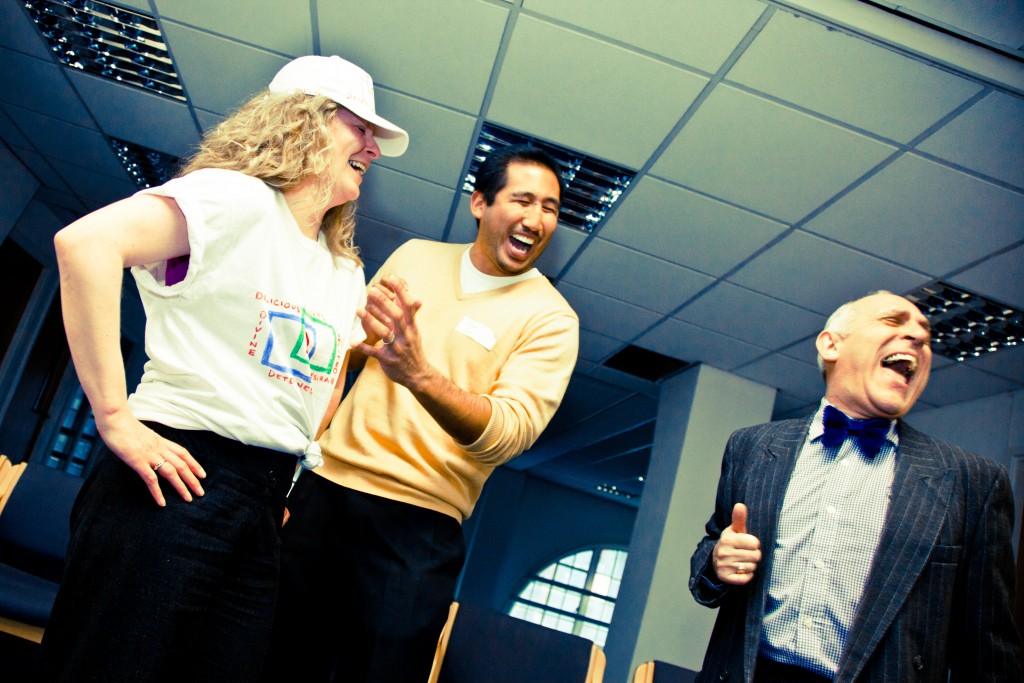 Team Apprentice
: Still one of our most popular events when organisers contact us looking for creative team building events. The mixture of business links, along with fun and creativity always make Team Apprentice a positive and team bonding experience.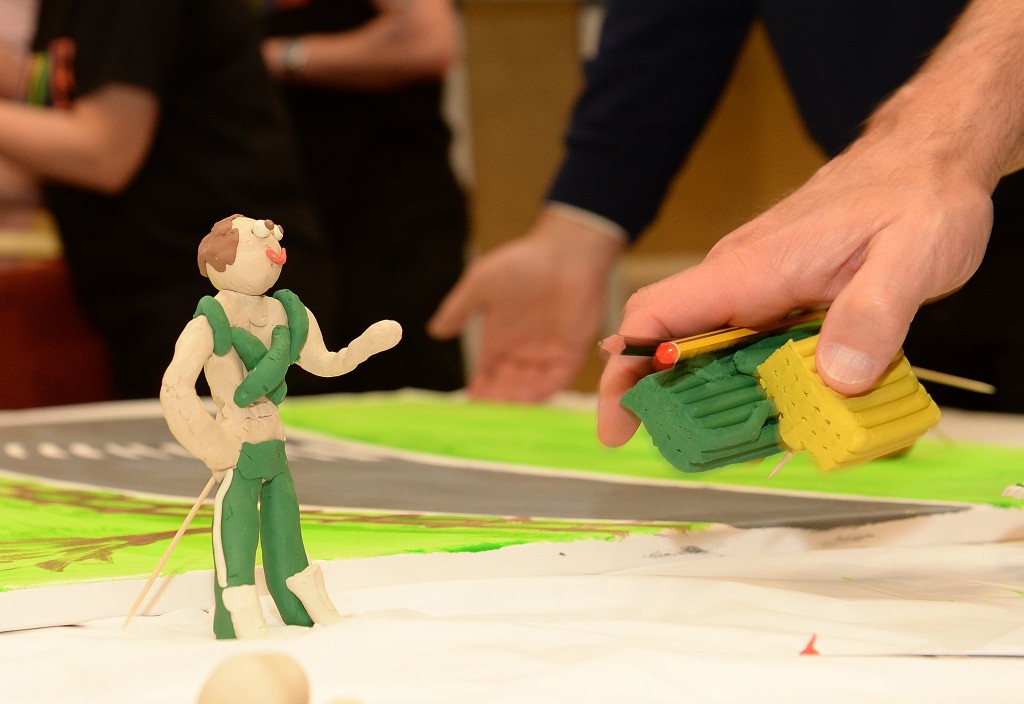 Team Animation
: The buzz of creativity that fills the room with Team Animation is immense. From planning their story board to modeling the characters out of plasticine, painting the backdrops and then directing the animation; all creative roles that have to be decided by the team. To bring the event to an uplifting conclusion we host the films with an Oscar style film showing - perfect!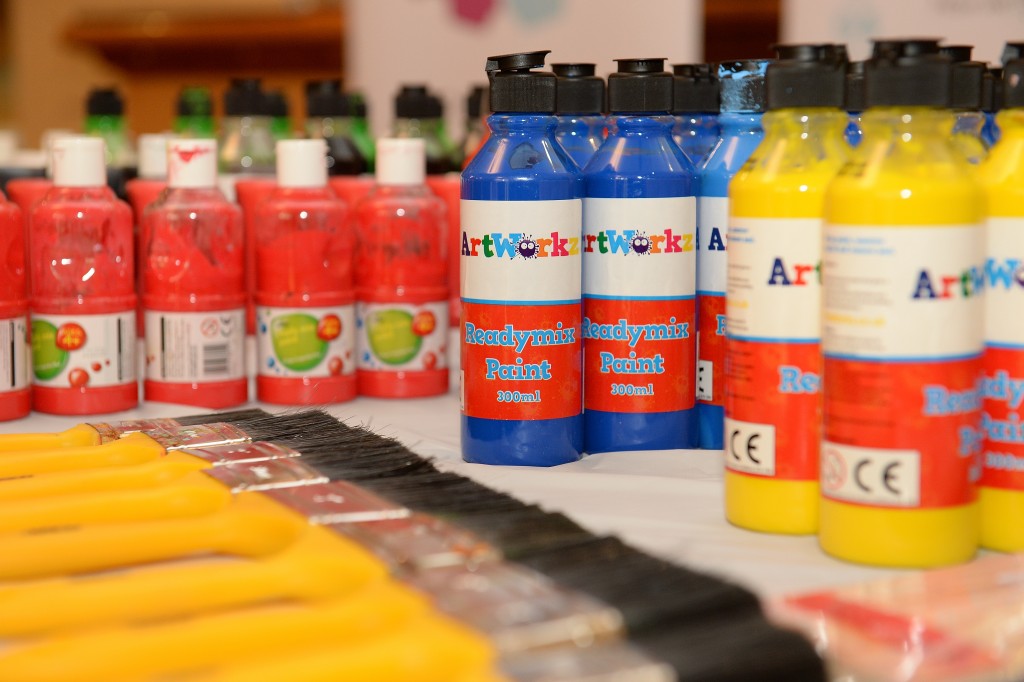 Creative team building events that nurture confidence in creative thinking
So, how can you nurture creativity back in the workplace? We are all looking for ways to improve creativity in the workplace.  By improving upon this area people will be more fulfilled in their roles and the flow of ideas and initiatives will greatly increase, leading to better productivity and job satisfaction.Here are some easy ways to increase creativity in your workplace.
Have a Buddy System for Roles
Most workplaces are quite fixed and rigid when it comes to who does what.  However, by job sharing and putting in place a buddy system, people will look upon things with a fresh pair of ideas and come up with new and interesting ways of doing aspects of the job that will increase productivity or make the job simpler and quicker.Not only will buddying up roles enable people to start to think outside of the box and come up with new approaches to problems, it will also mean that your team learns new skills in the workplace, which is great for both them and the company as a whole.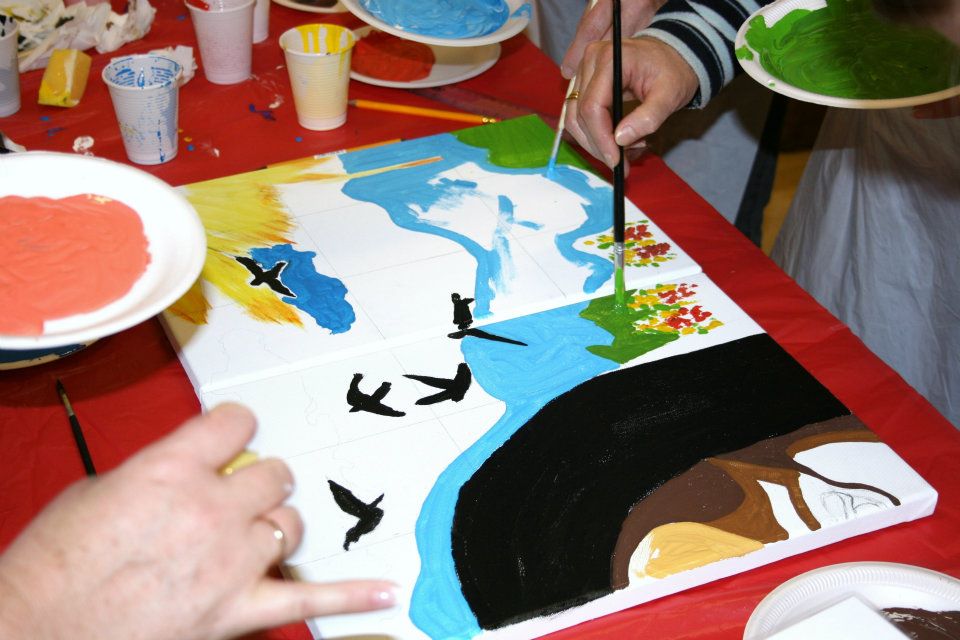 Brain Storming
Getting everyone in the team together to address any issues and come up with practical solutions is a great way to increase creativity.  Quite often the best ideas come from the most unexpected sources, so don't overlook anyone because they haven't worked in the team for very long or aren't high up enough in the company.Vary the places where you hold your team meetings.  A nice sunny day sat in a hot conference room isn't going to stimulate creativity.  However, an outside meeting in the beer garden of a local pub (soft drinks only, obviously) may well provide the back drop needed to spark fresh ideas.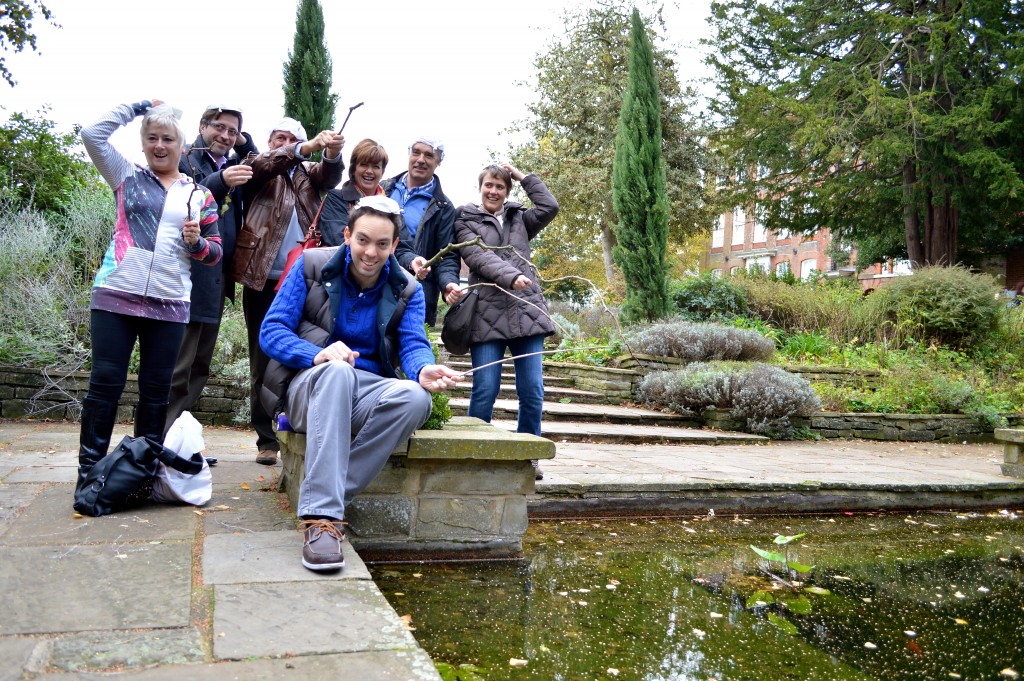 Listen to People's Ideas
The more you listen, the more people will be likely to approach you with ideas.  Having an open-door policy is crucial for the smooth running of most businesses, taking the time to really listen to people's suggestions and ideas and try to take something from them even if you think they are unworkable will increase trust and make you seem more approachable, which in turn will lead to more creative thinking from your team.
Put Ideas into Practice
Unless there is a legal, safety or cost reason not to put a person's idea into practice, allow the person a trial period to see if their idea can work.  Ask them to analyse and assess how the solution would work and hold a meeting at the end of the trial period to discuss whether the initiative should continue or needs any tweaking to succeed.If an idea really does fall flat and doesn't work, discuss what the pitfalls were and see if there is anyway the idea can be improved upon.Allowing people to put their ideas into practice will increase your team's problem solving skills, as well as improve communication and trust.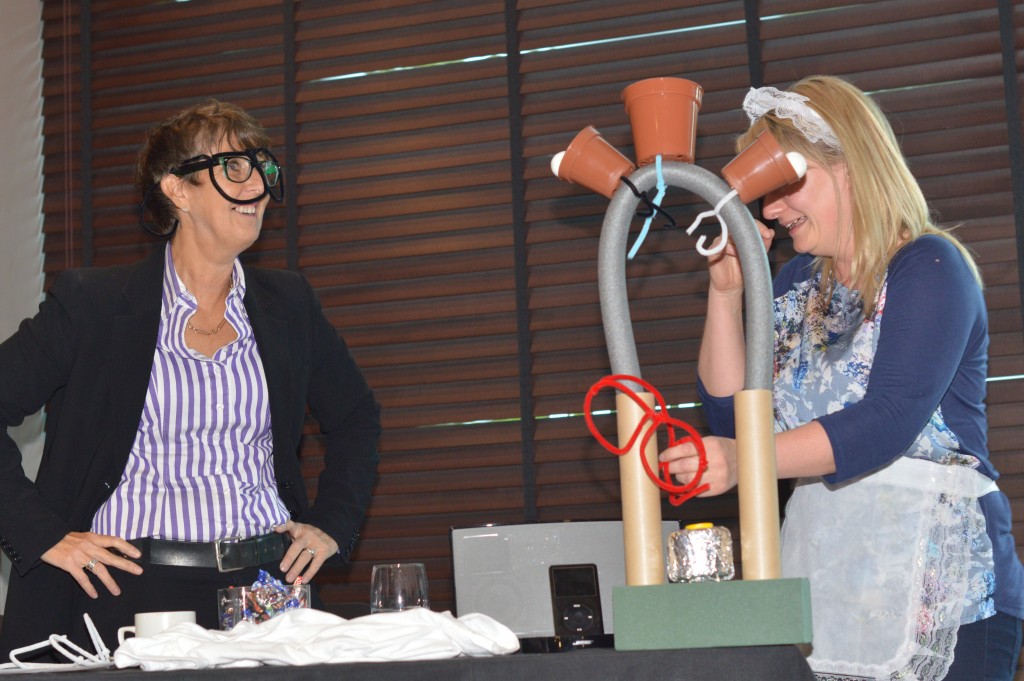 Create a positive working environment
Having a happy and positive workplace is paramount to improving creativity.  When people genuinely love their jobs and are proud to work for the company they will be more involved and want to find creative solutions to problems.Provide a bright and cheery working environment and space where people can get together and brain-storm ideas without feeling too formal and stuffy.
Reward creativity
Take the time to reward anyone who shows creativity and innovation within their role.   Publicly acknowledging a member of the team's good idea will help to spur others on to get their creative juices flowing as well.Rewards needn't be expensive or grand gestures, quite often a small token of appreciation or an 'employee of the month' award will be enough to encourage people to start thinking outside of the box.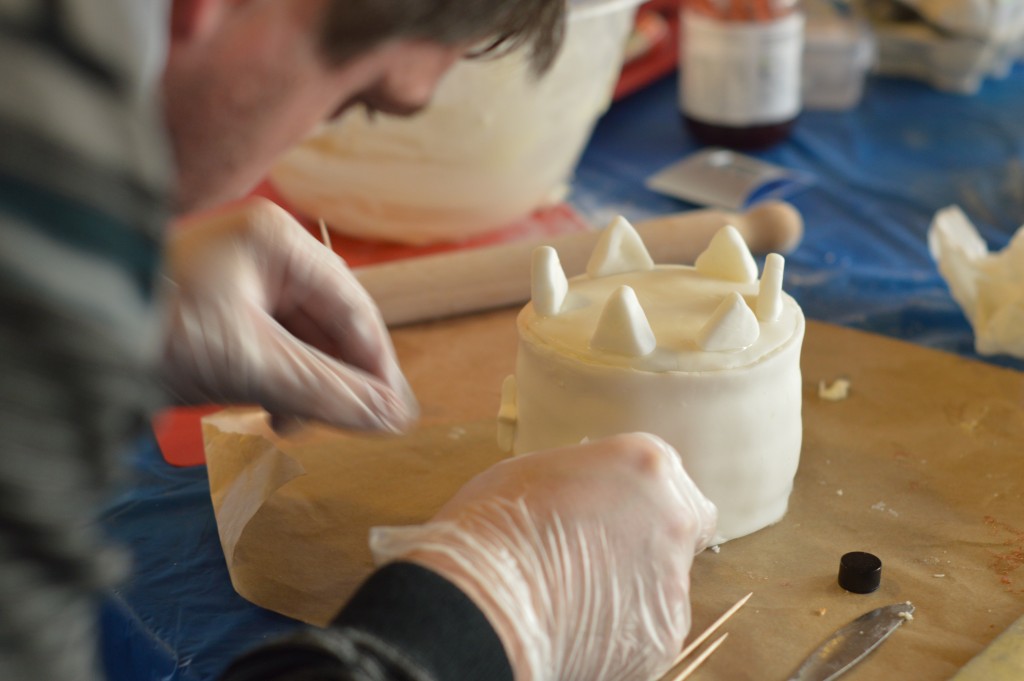 Go on a creative team building event
By sending your team on a
creative team building event
you will be aiding them to focus on bringing out their creative side in a neutral and fun environment.  Having to think on the spot and come up with practical and novel solutions to problems they meet on the way, a team building event will help to bring everyone together and work as a team to achieve the set goals.There are many different creative team building events so, whether you choose a business-based team building event such as
Team Apprentice
or a fun designed based team building event such as
Catwalk Challenge
, you can be sure your team will have a great day whilst honing vital workplace skills.Call our creative team of event experts on 0800 083 1172 or
fill in our contact form
and we'll contact you at a time to suit your business.