And it's Goodbye from James...
At last! Lord Sugar Lump finally saw sense last night (actually he couldn't have missed it) and fired James. Hooray. How we cheered.LS really couldn't have done anything else but get rid of James – such was the wide-boy's litany of mistakes, coupled with the derision that broke out in the board room after his lying was revealed.
James and his apprentice ambitions judder to a halt
The mistake we're referring to was, of course, when James referred to the hot tub seller as Derek, rather than his actual name of Anthony. And not just once either – but several times. Understandably, concerned about James' lack of attention to detail, Anthony gave the contract to Tenacity instead.This left James unaccountably lying to his team about how he'd actually preferred the ride-on lawnmowers instead. And when Roisin pointed out that telling fibs wasn't actually a very good idea James swiftly and, rather patronisingly, put her in her place by telling her: "I will do what I want to do."And that ladies and gents was the problem. James did exactly what he fancied, starting from when he chose to ignore the others advice about what products to take to the Show. In fact, he didn't just ignore them but opted for the opposite of what they suggested. How to make a team valued, eh?In exasperation – and under the spotlight in the boardroom – the normally cool-headed accountant Roisin lost her rag (a little) and told James he was "patronizing, demeaning and difficult to work with." Oh yes, and that he was also "on a complete ego trip." The deluded boy retaliated by informing her that, on the contrary, he was "not afraid to make a decision or lead and which are the habits of a good businessman." Give us strength…or better still, a G&T.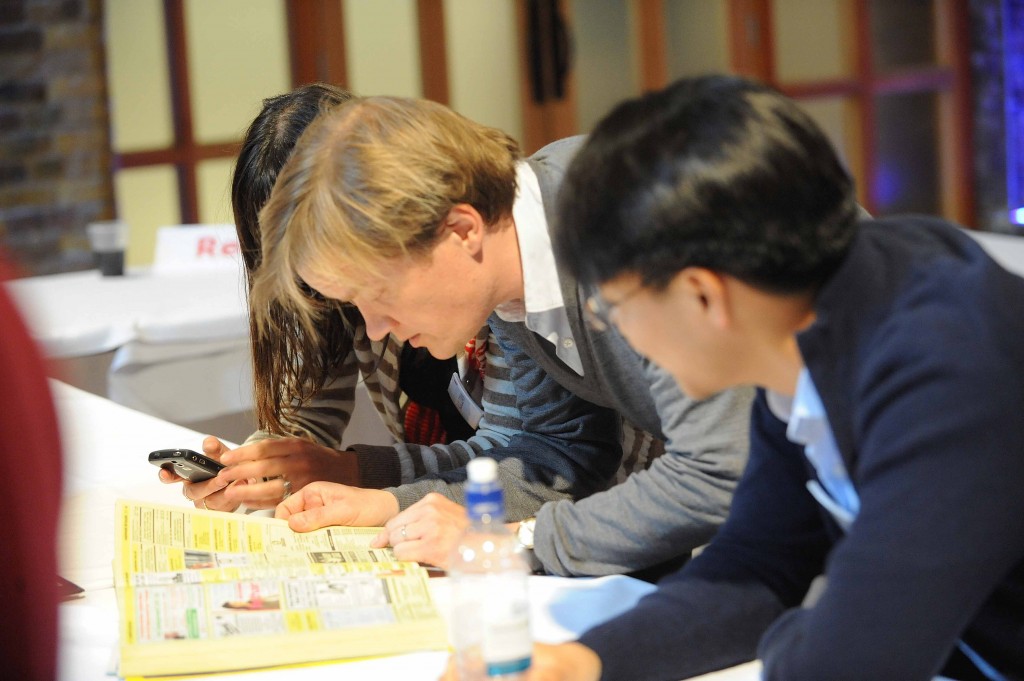 Dastardly Daniel as Mr Punch
Meanwhile Daniel was doing his best to noise up his team mates too. His bad behaviour involved a massive sulk when it emerged he wouldn't get to sell the hot tubs but smoothie Mark would instead "on behalf of the whole team" (not just himself then?).The result was what appeared to be a bit of a 'Punch and Judy' show where Daniel chased poor Felipe from one side of Tenacity's stall to the other moaning and arguing with him at every available opportunity (and even at opportunities that weren't available). The result was the team's stall did attract an audience – but for all the wrong reasons.Meanwhile, as we predicted in previous weeks, Daniel and Mark did put on boxing gloves last night. Unfortunately they weren't taking punches out of each other; rather it was their treat for winning the task. At the moment they're still sticking to verbal sparring but we reckon there's a chance things will escalate as the number of chairs available in the boardroom for candidates slowly dwindles.Tell us, are tempers just becoming frayed in week eight or are the individual personalities starting to come loose because it's too tiring to pretend to be perfect any longer? Whatever. We're loving it and can't wait to see more unravelling as the weeks go on.Fancy setting up your own
Apprentice team event
? Then get in touch with us here at
Accolade Events
. We'd really love to help out!