Here at Accolade Corporate Events, we have clients ask us to organise a variety of occasions for them, from very corporate events such as conferences and team building events to more light-hearted days such as family fun days.The IT consultancy company,
BJSS
, were celebrating their 20
th
business year anniversary and wanted us to organise a weekend away that would serve as a big 'thank you' to their employees and their families for all the hard work they had contributed over the years in making their company successful.The family fun day was to be a great success, 450 employees and family members enjoyed the weekend at Whittlebury Hall in beautiful rural Northamptonshire where they had exclusive use of all the facilities for the duration of their stay, including the spa.Marquees were erected to cater all the meals for the large delegation and we hosted a fun-packed
It's a Knockout
event for the adults and a special version adapted for the children present.   Because of the space required to host an event for so many people, the
It's a Knockout
event was hosted in the stunning grounds of Whittlebury Park adjacent to Whittlebury Hall, which is a popular golf and country club.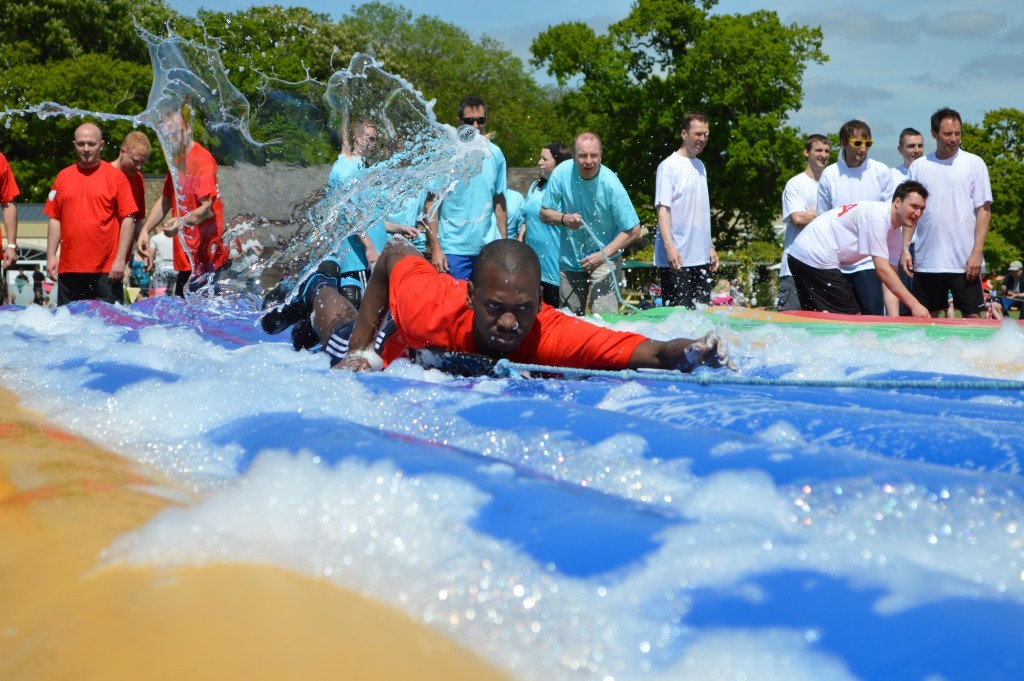 The wonderful weather certainly contributed to the overall success of the weekend and the It's a Knockout event proved to be a bit hit and was thoroughly enjoyed by all with everyone getting into the competitive spirit of the day—adults and children alike.The venue proved to be an excellent choice for hosting such a large event.  The team at Whittlebury Hall were outstanding throughout the day, with everyone paying attention to all the finer details and ensuring that everyone was thoroughly looked after and catered for.  We were extremely pleased at how smooth the weekend's events went and we were so impressed with the level of professionalism and friendliness that we will definitely be using both venues for future clients' corporate events as we couldn't find any fault with the running of the event.The employees of BJSS enjoyed a great family weekend away and were well catered for by the excellent teams at both venues, with many people taking the time out to compliment both the fantastic customer service and the tasty food at each place.