Team building for large groups – the easy way!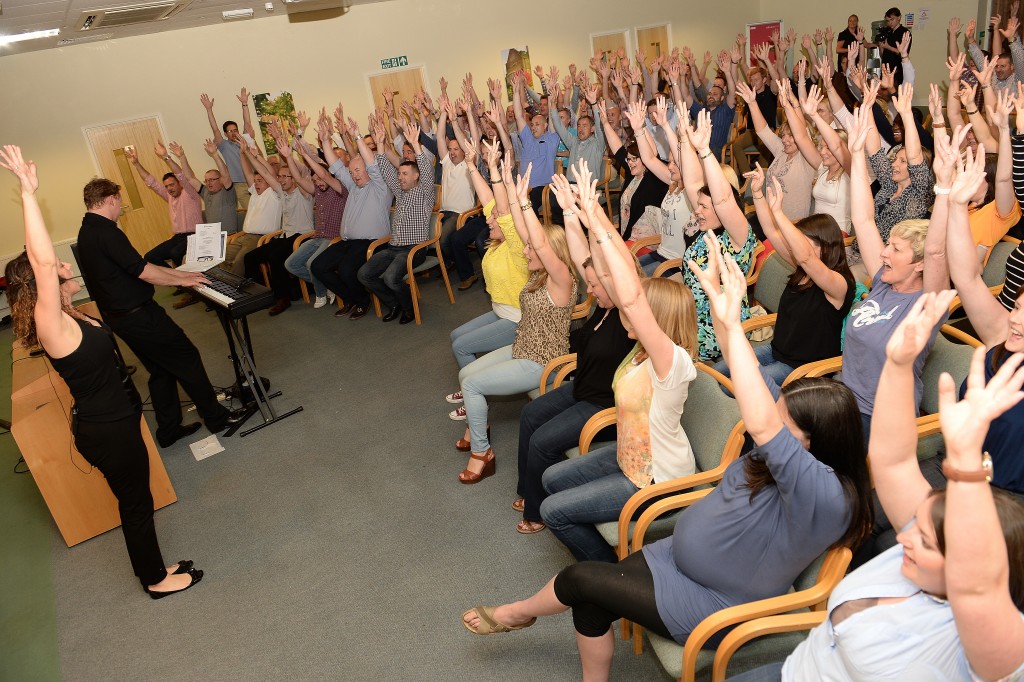 Team building for large groups can often seem impossible when you've got a large group of over 100 people or more and it's sometimes difficult to know what you can do. Luckily we've developed a whole range of superb interactive and engaging conference energisers and team building events for up to 5000 people and in as little as 10 minutes if time is also an issue. Why not contact us so we can discuss how we can help you with your specific event and suggest wonderfully effective solutions. Fill in our contact us form and we'll call you back within the hour.
So what type of events do we have that can effectively engage and motivate very large groups? Well, as you'd suspect, we've actually got a surprisingly large range! Here's a sample of team building activities that are suitable for groups from 10 people right up to a whopping 5000!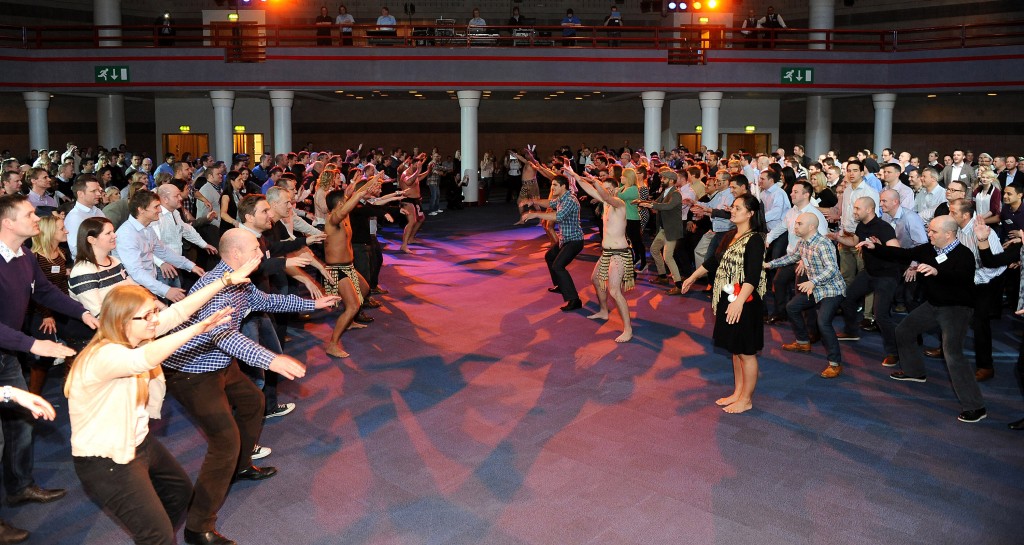 The Haka – The sheer power that up to 5000 chanting the Haka can make is phenomenal, it's so incredibly powerful and this is a team building event that will be remembered by everyone. With our Haka tribe taking your group through it's paces, we ensure that everyone is engaged. Whether your conference room is set up theatre style, cabaret or auditorium we can host the Haka for you.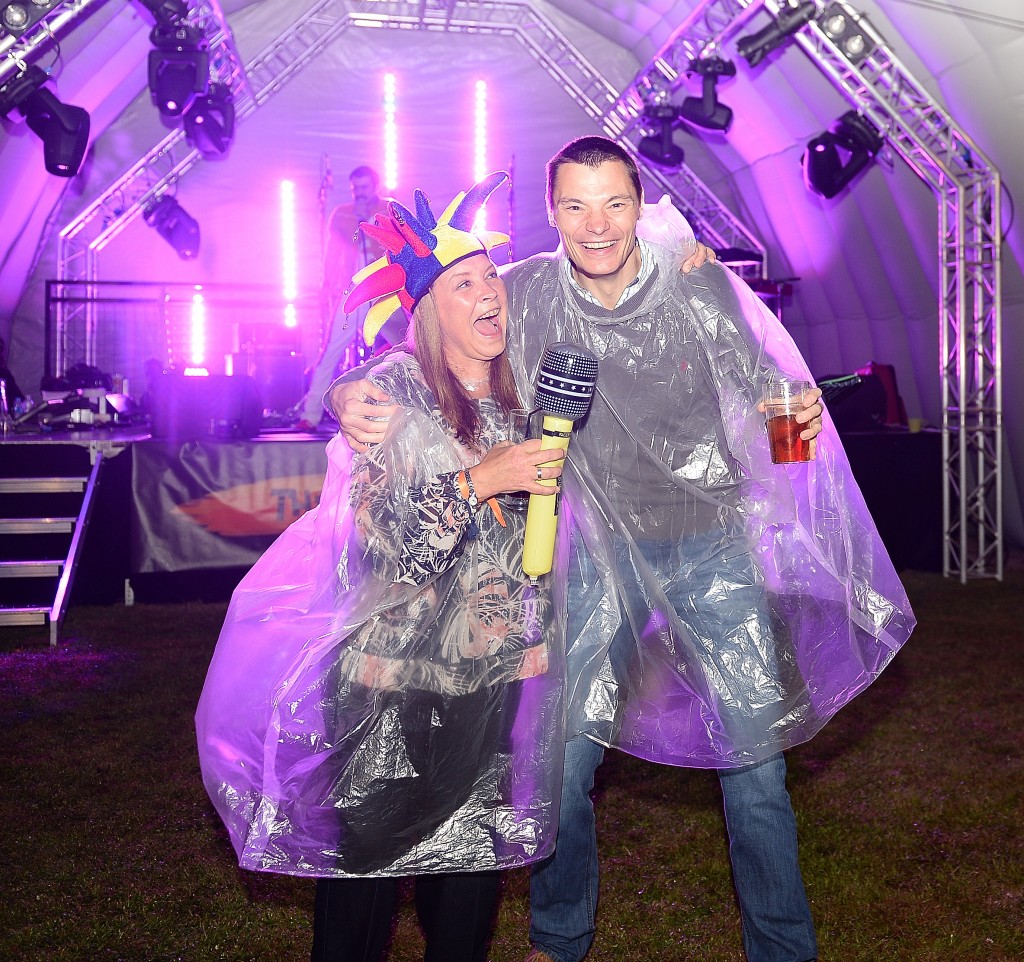 Company festival – a corporate take on the V Festival, Glastonbury and all the other iconic music festivals. This can accommodate a whopping 5000 people; our bands take centre stage while a whole host of festival tents and activities keep your guests engaged throughout.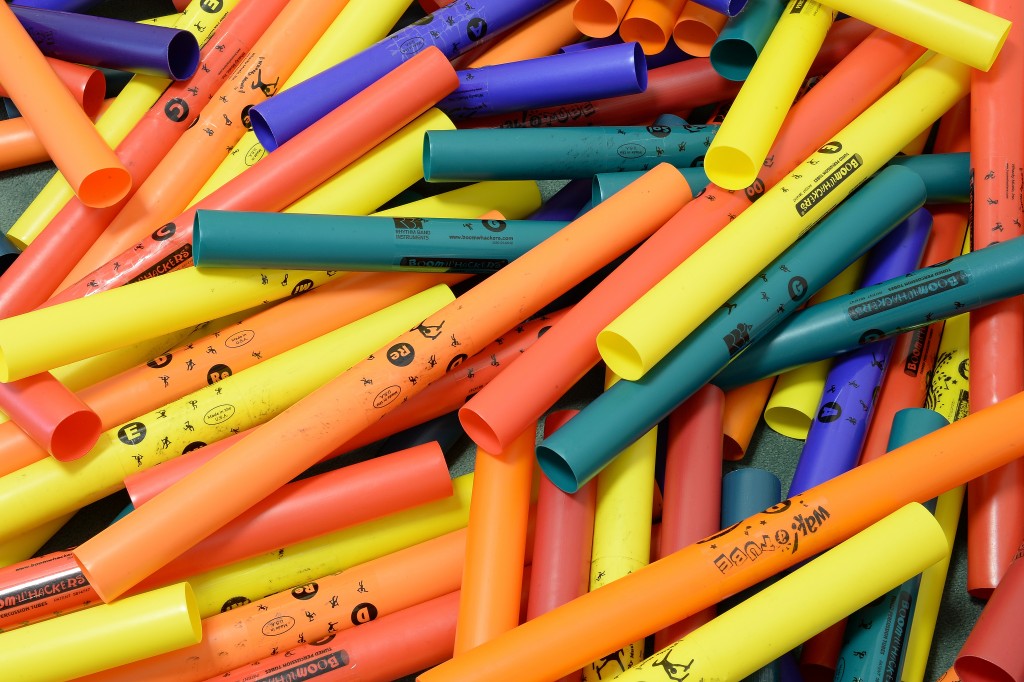 Boomwhackers – another fun musical event that is ideal for team building for large groups. Quick and easy to set up, we can distribute Boomwhackers for 5000 people in minutes – trust us, we've done it before! Our experienced fun and enthusiastic facilitators will guide your group and before they know it they will be creating an incredible sound together.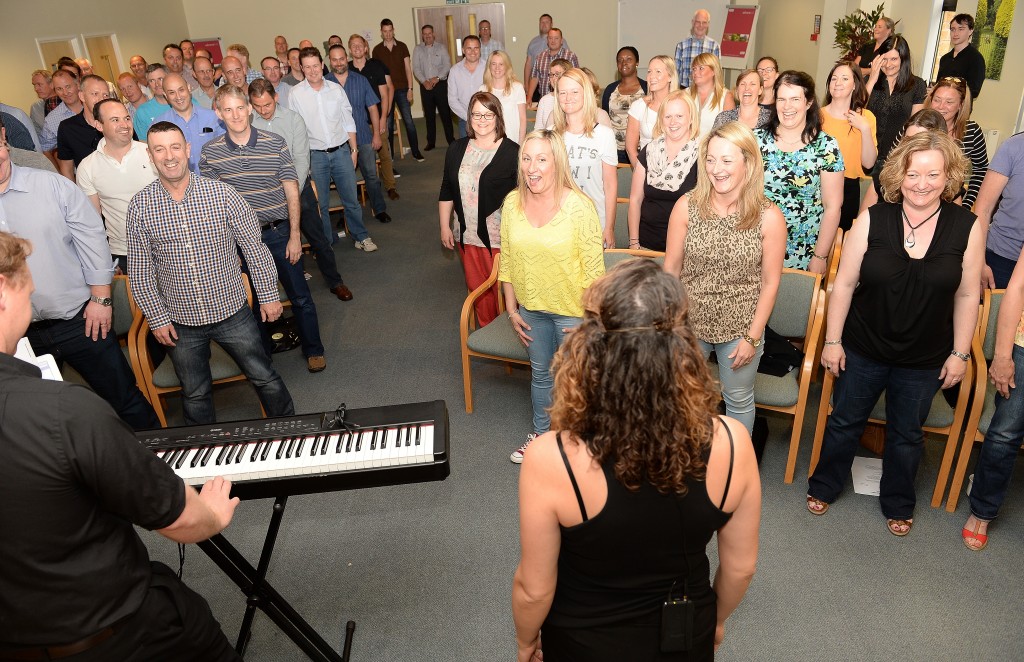 Your Song – this is a hair on the back of your neck kind of event, when you hear up to 2000 people singing together. Even those who think they can't sing can join in with this wonderful team building event. Our musical directors teach them quick and easy techniques and then we have our grand finale!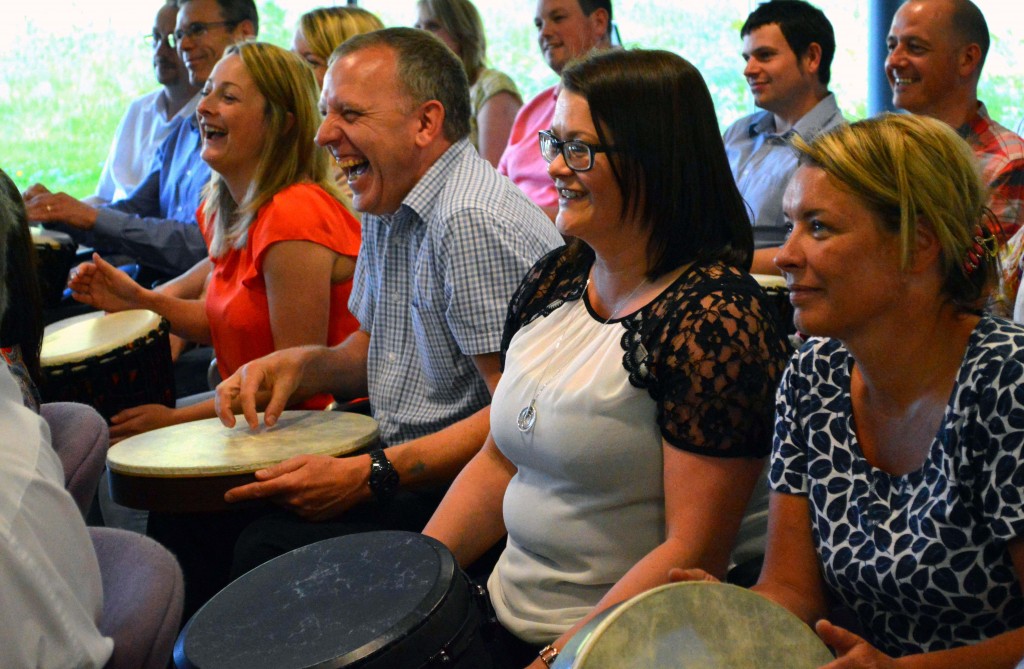 Drumming – Our drum facilitators are experts and the best in the business and they will take your large group on a musical journey, full of company messages and energy. Always a popular event with strong outcome and we can accommodate groups of up to 1000 people.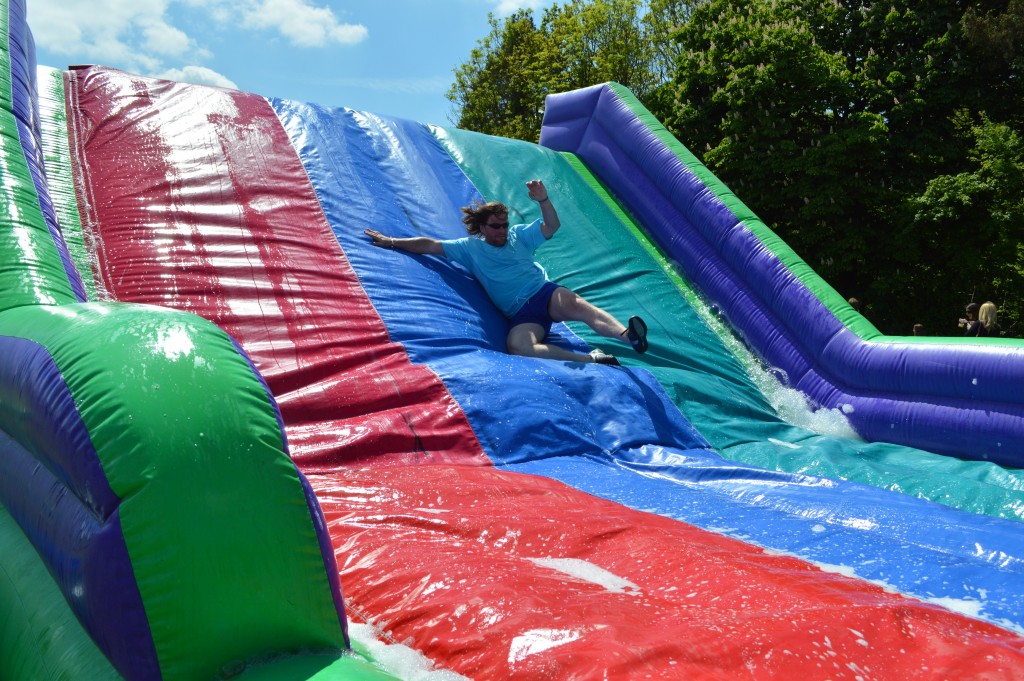 It's a Knockout – Inflatable, visual and always such good fun. This is great for team building for large groups and up to 500 people can participate by rotating around the inflatable games.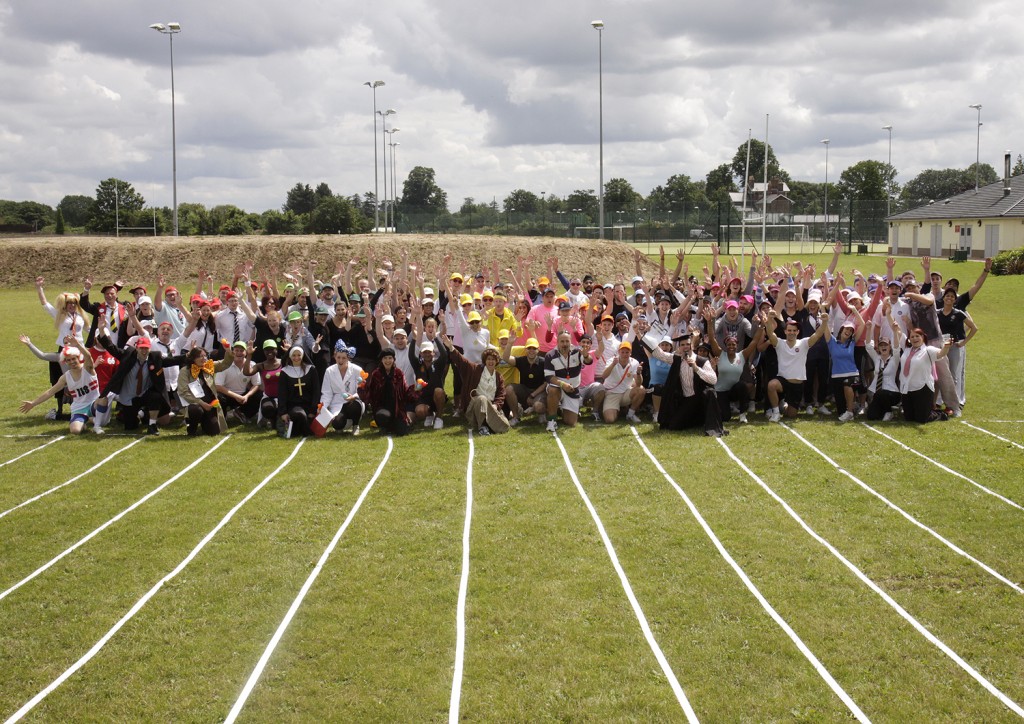 School Sports Day – a great way to get a large group of up to 250 people outside, participating in some fun exercise, team building and all the time having a lot of fun!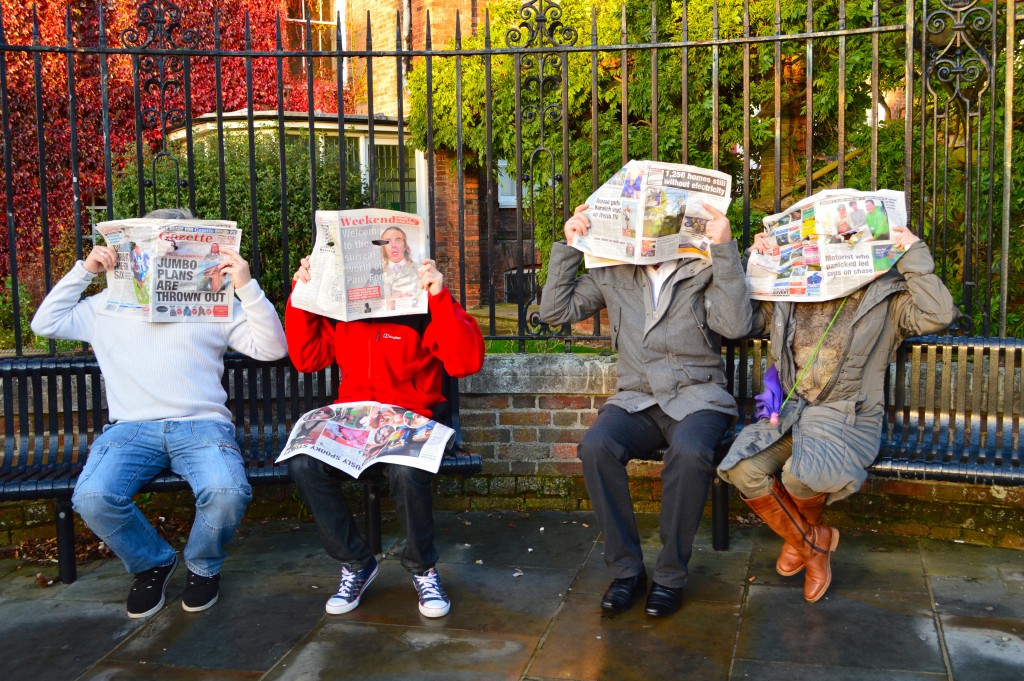 Treasure Hunts – our treasure hunts really do focus on team building, we can accommodate up to 500 people on our treasure hunts by breaking them into small teams where they compete against each other.
These are just a small selection of how we can help with your team building for large groups. To find out which activity would be best suited to your team then please give us a call on 0800 083 1172, let's talk and start planning your next event or fill in this form and we'll call you back within the hour.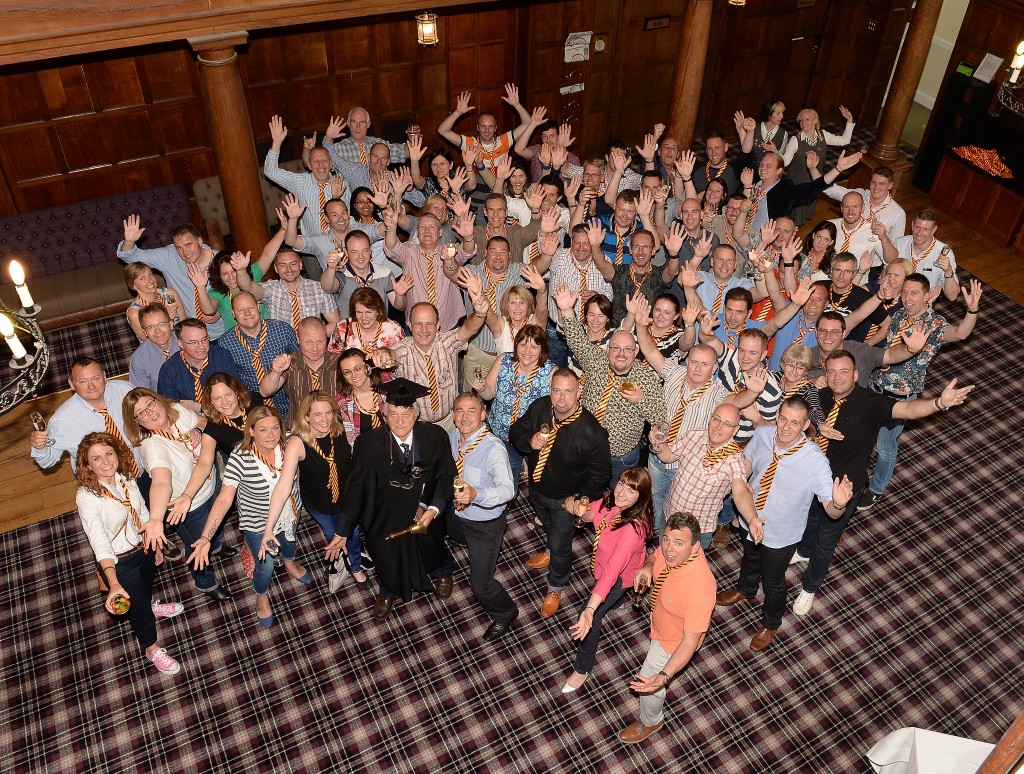 We can appreciate that team building for large groups can often seem very daunting, the good news is that we are experienced in creating phenomenal team building results for even the largest groups in the shortest space of time.
With years of experience under our belts and a team of enthusiastic, experienced and passionate people, you can be certain that when you contact Accolade Corporate Events, you'll know you've come to the right place.
Team building for large groups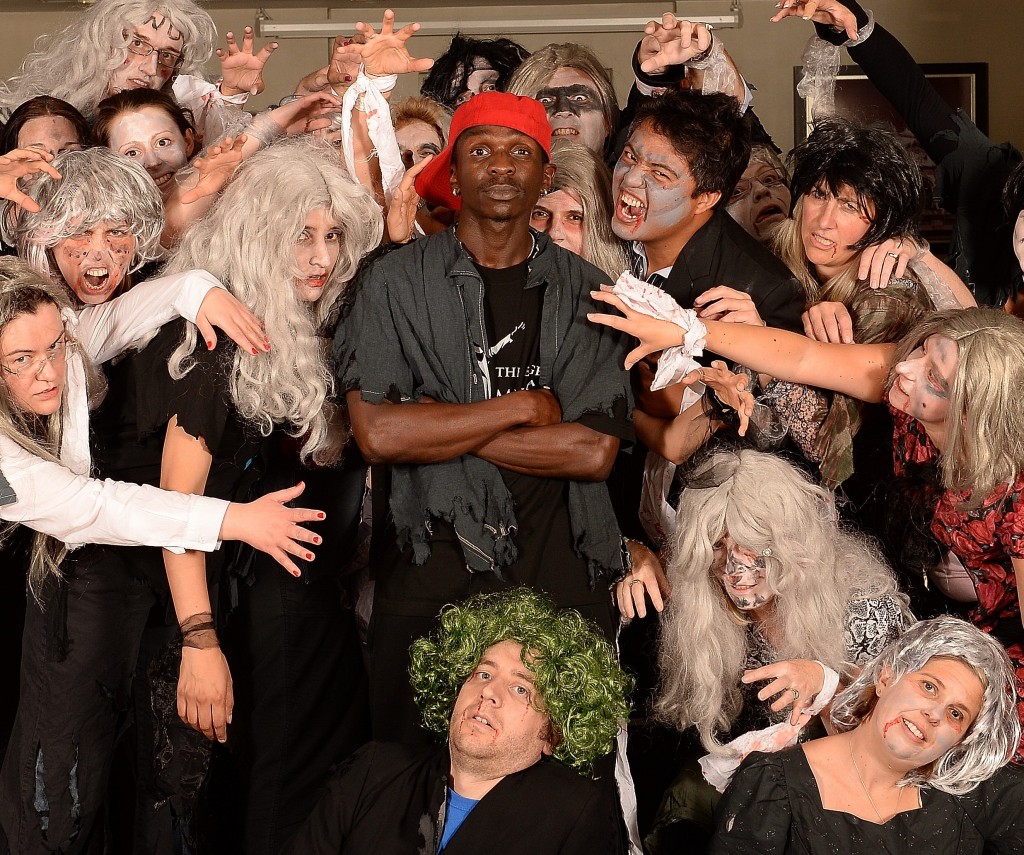 We've got activities that take place indoors or outdoors, in the daytime or the evening. You can host your team building activity in your conference room with your delegates not having to even get out of their seats or we can have everybody up and outside, moving around and working together as a team – you name it and we'll have the right solution and one that exceeds all of your expectations. We're always devising brand new events so why not take a look at all the events below and you'll see just a small selection of what we can offer and help you with or give us a call on 0800 083 1172 today.