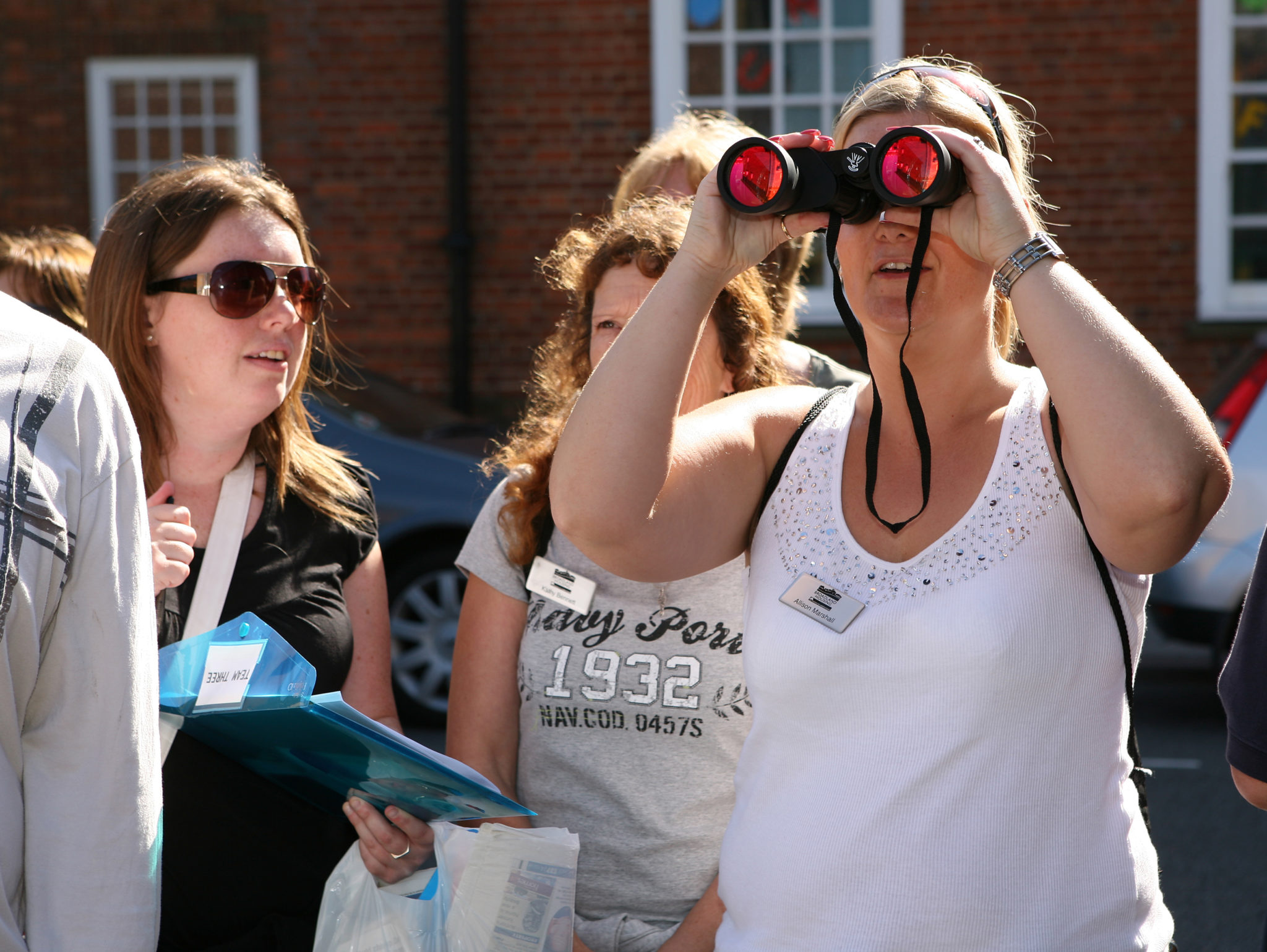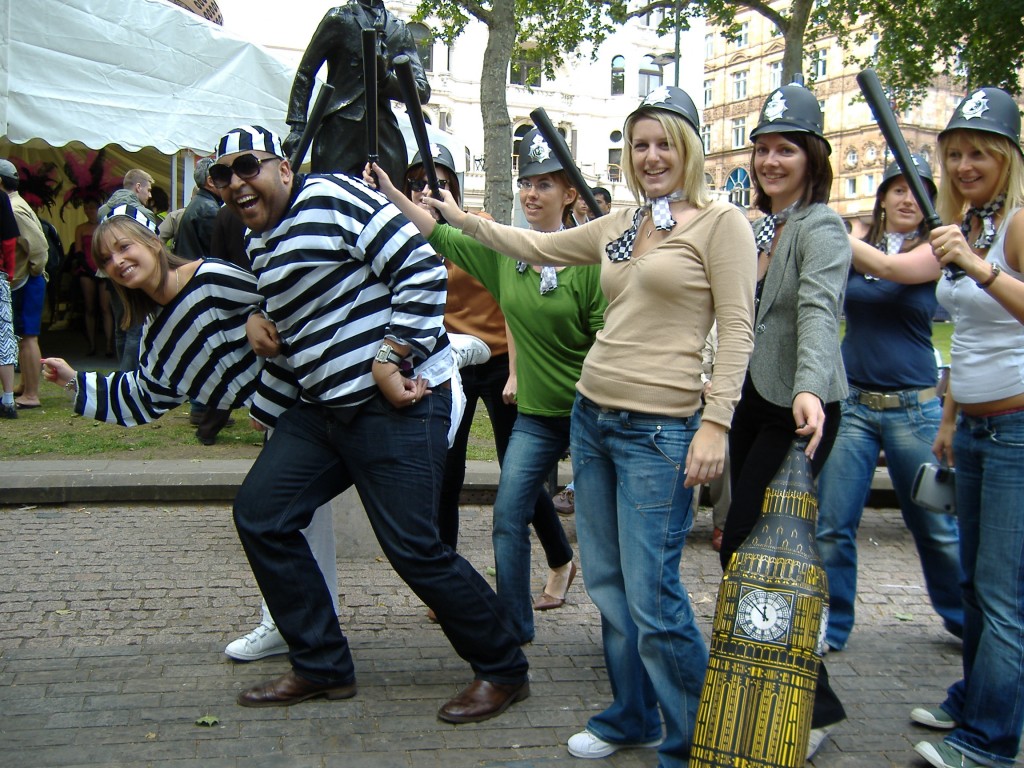 Has your Internet search for team building activities London landed you here? Well, welcome! Whether you joined us by search engine or an organic lead, it's lovely to have you. And the good news is, you've come to just the right place. Accolade Corporate Events is brimming with brilliant packages for team building activities in London.
Accolade team building activities London
London is humming with businesses of all shapes and sizes. Companies in the capital range from the tiniest sole-trading SMEs, to huge corporations with sky-scraping office builds. As soon as an enterprise enlists a team of workers, team-building events are an essential investment. And for those die-hard business nuts, the ROI will be phenomenal. Trust us.
Team building activities London typically screams rigid office ice-breakers and awkward attempts at merging members of the workforce into one harmonious group. There's none of that at Accolade. We believe in bringing you creative team building activities in London, that inspire, motivate and enrich your delegates' professional experience.
There's no need to be stuck up in stuffy offices. We can take your staff out and about in London Town, or find a venue near you for an intriguing indoors event.
5 of the best London team building activities
Are you ready for some inspiration? Here's just a small selection of the Accolade team building activities on offer to companies in the capital. Take your pick, and we'll take care of the rest.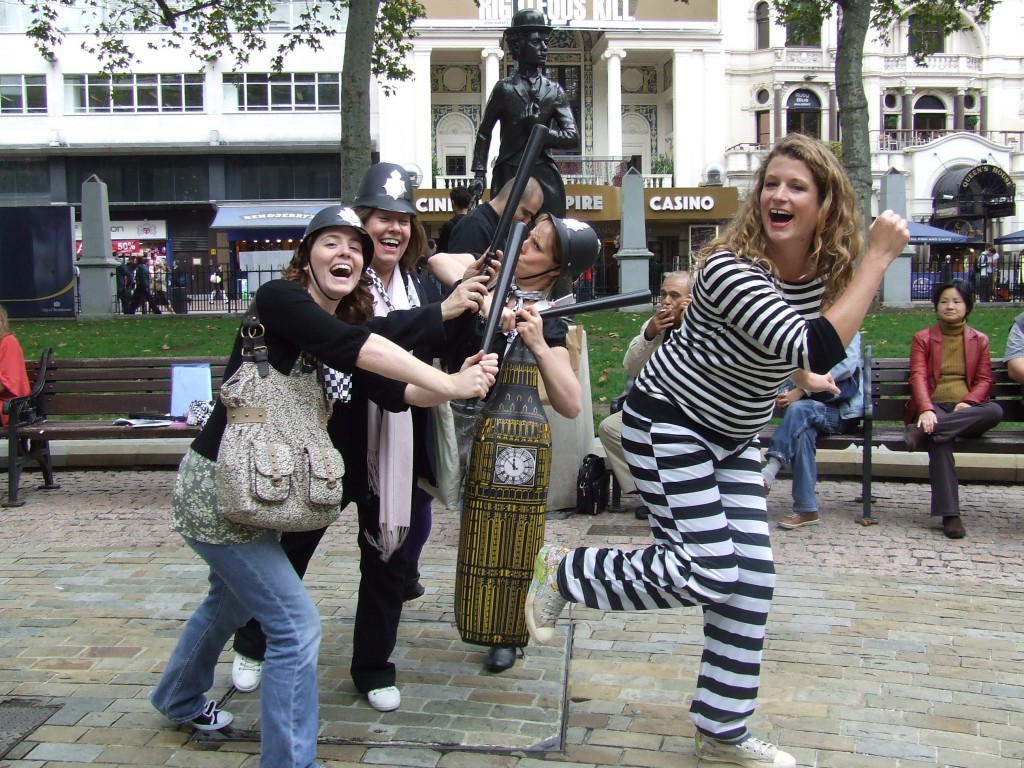 London Funopoly: It's Britain's favourite board game, so where better to see it come to life than on the streets of our capital city. As your team step into the game, they'll be in need of giant die, and a whole lot of effective planning, team work, and communication. Brush up those skills, pass GO, and collect £200.
Event at a glance
Group Size: 12 – 500
Duration: Flexible from 2 – 3 hours
Indoor/Outdoor: Outdoor
Location: London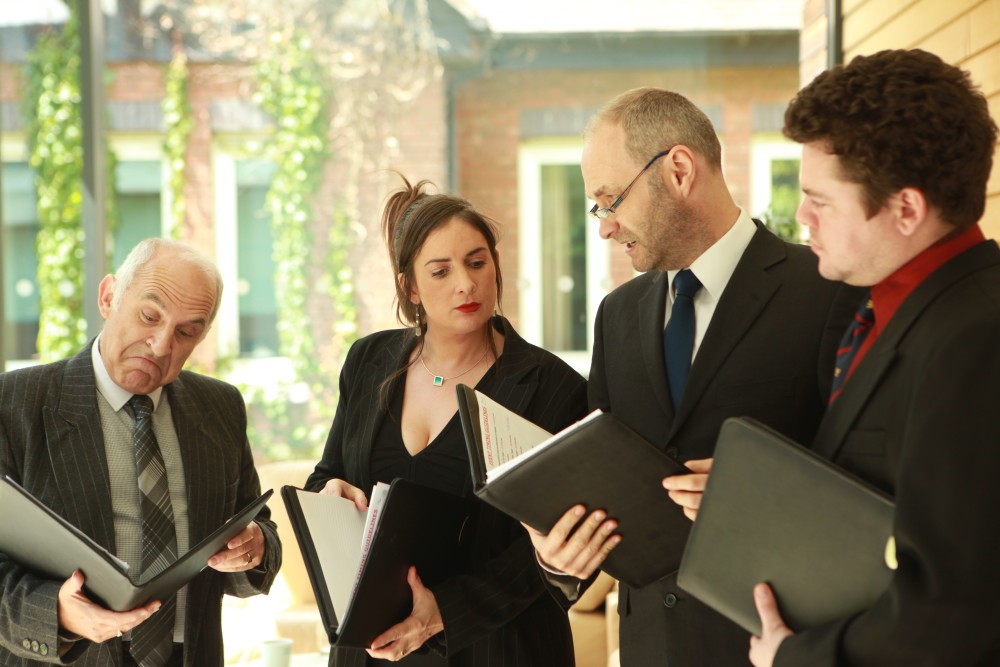 Team Apprentice: Do your delegates have what it takes to make Accolade's Lord Alan Sugar-Rush mutter those all-important words? 'You're hired' is what Team Apprentice is all about. With Eagle Eyed Advisors looking over their every move, teams will work together to complete assigned tasks, all keen to win. This is one of Accolade's most popular team building events in London, and for good reason. When you're ready, Lord Alan Sugar-Rush will see you now…
Event at a glance
Group Size: 12 – 250
Duration: 3 hours to a full day
Indoor/Outdoor: Both
Location: Can be hosted worldwide at a venue of your choice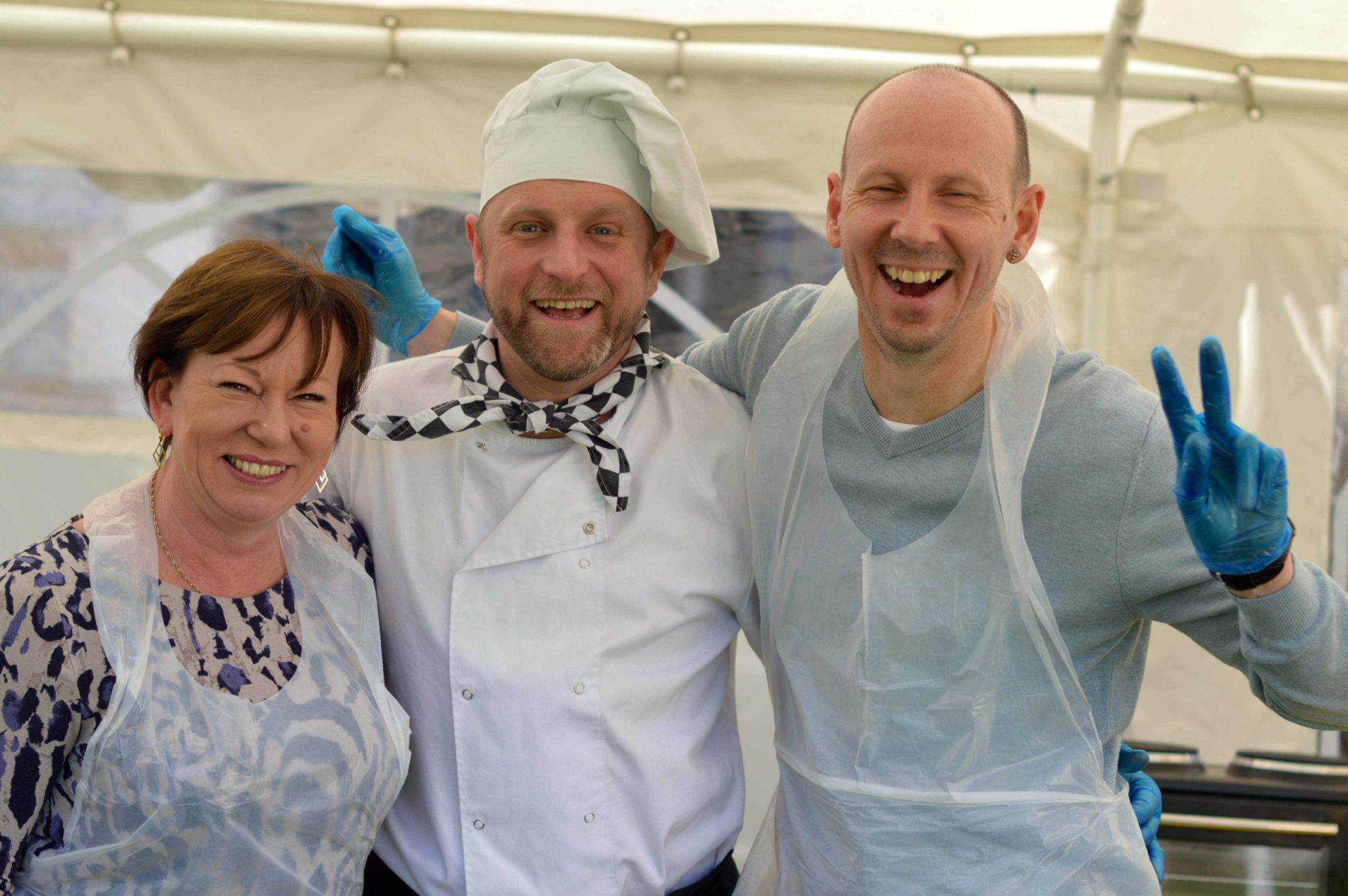 Team Bake Off: Are you at the heart of London City? Never fear, Accolade has what it takes to transport you into quintessentially British countryside to partake in a truly scrumptious Bake Off inspired team building activity. Judges at the ready, your delegates will be split into teams to create sensational showstoppers that would even blow the socks off Hollywood. Whatever fanciful bakes are produced, just be sure there's not a soggy bottom in sight.
Event at a glance
Group Size: 12 – 100
Duration: 1 – 4 hours
Indoor/Outdoor: Indoor
Location: Can be hosted worldwide at a venue of your choice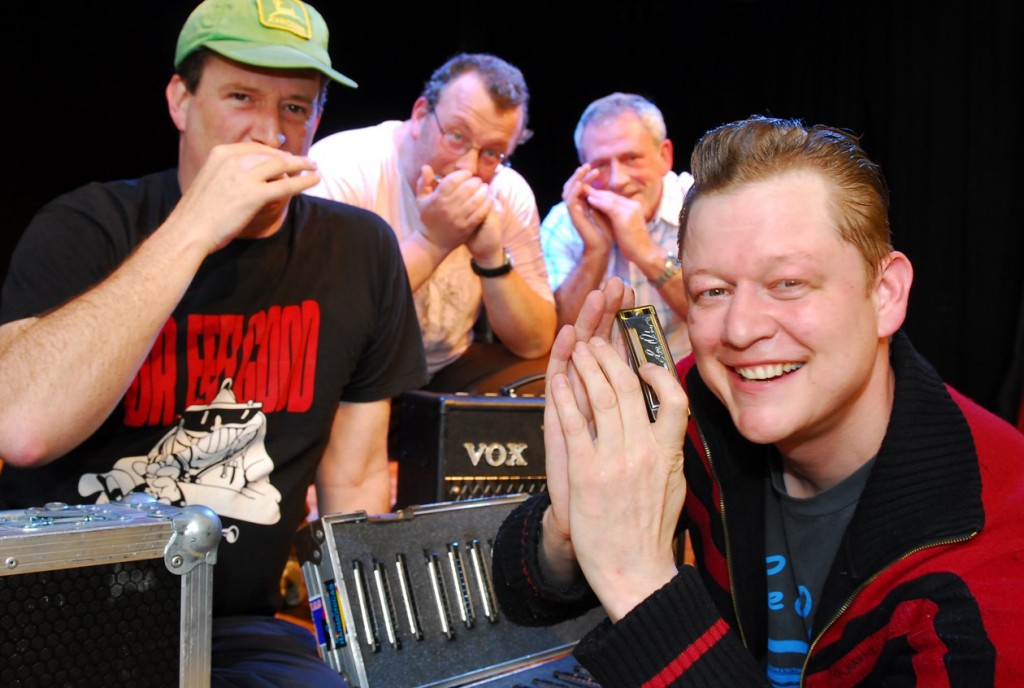 Harmonica Workshop: It's time for your team to take a break from the hustle and bustle of city life. Our Harmonica Workshop will be music to their ears. Quite literally. See what we did there? In this original, quirky team building activity, delegates will be taught to play the instrument by an incredible harmonica expert. Rounding off with a group ensemble, this is an activity that will boost morale and instil a real sense of achievement all round.
Event at a glance
Group Size: 12 – 900
Duration: 1 – 2 hours
Indoor/Outdoor: Indoor
Location: Can be hosted worldwide at a venue of your choice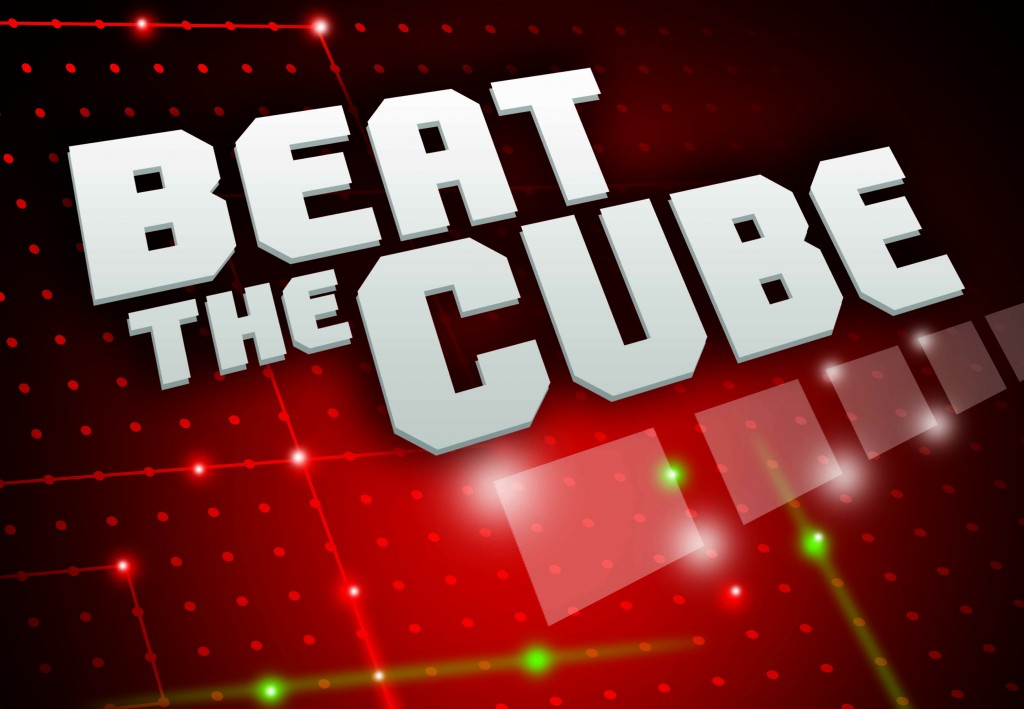 Beat the Cube: Has your team got what it takes to Beat the Cube in the Big Smoke? With delegates divvied up into competing groups, they will take on each unique challenge that the cube presents. Team members must band together as each game tests their coordination, control, and communication, against the pressure of the ticking clock. Do you accept the challenge?
Event at a glance
Group Size: 16 – 80
Duration: 90 minutes – 2 hours
Indoor/Outdoor: Indoor
Location: Can be hosted throughout Europe at a venue of your choice
So, do you like the sound of our team building activities London? Want to see what amazing team events we can host for your company? Give us a call on 0800 083 1172 and we'll send you a full proposal including costs within the hour!