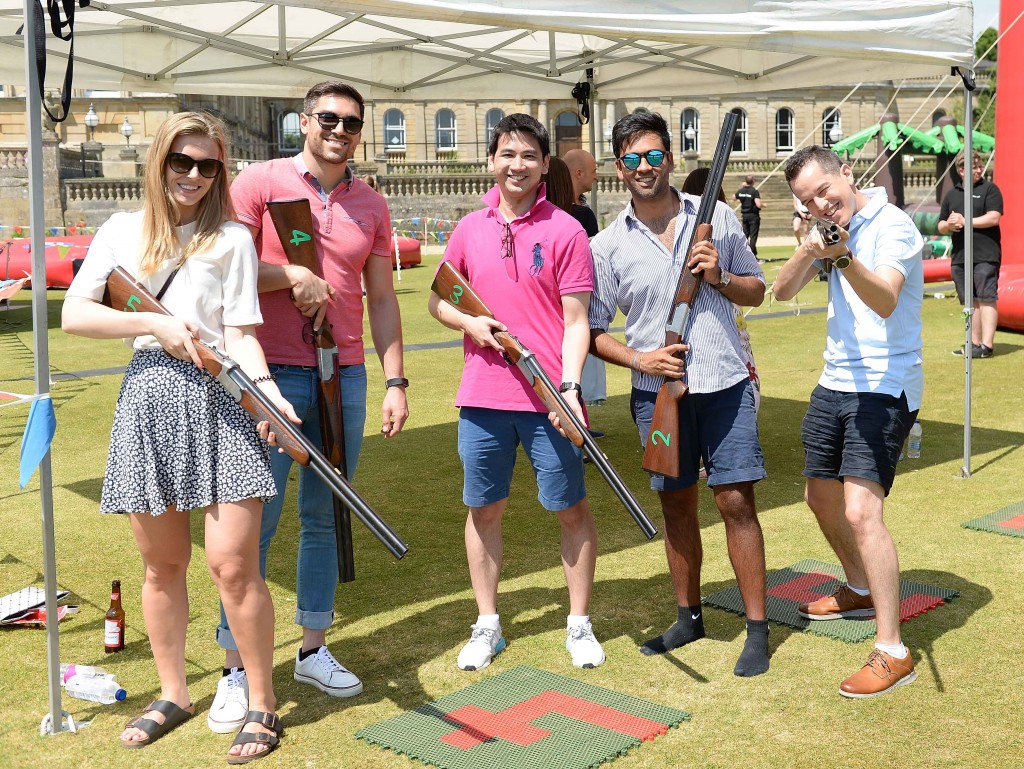 It's that time of year again that you need to plan your corporate day out but what are you going to choose that will appeal to all of your team, fulfill your company objectives and be in budget too? You've most certainly landed on the best website! We're experts in corporate days out and have a great range of fun and motivational team events for you. If you'd like to speak to one of our friendly and enthusiastic events team about your corporate day out then phone us on 0800 083 1172 but we realise that sometimes you have to keep your team day out under wraps, it's got to be a surprise, so if that's the case for you then why not just whizz us over a quick message using our
contact form
, let us know exactly how you would like to communicate and we'll be in contact with you very quickly.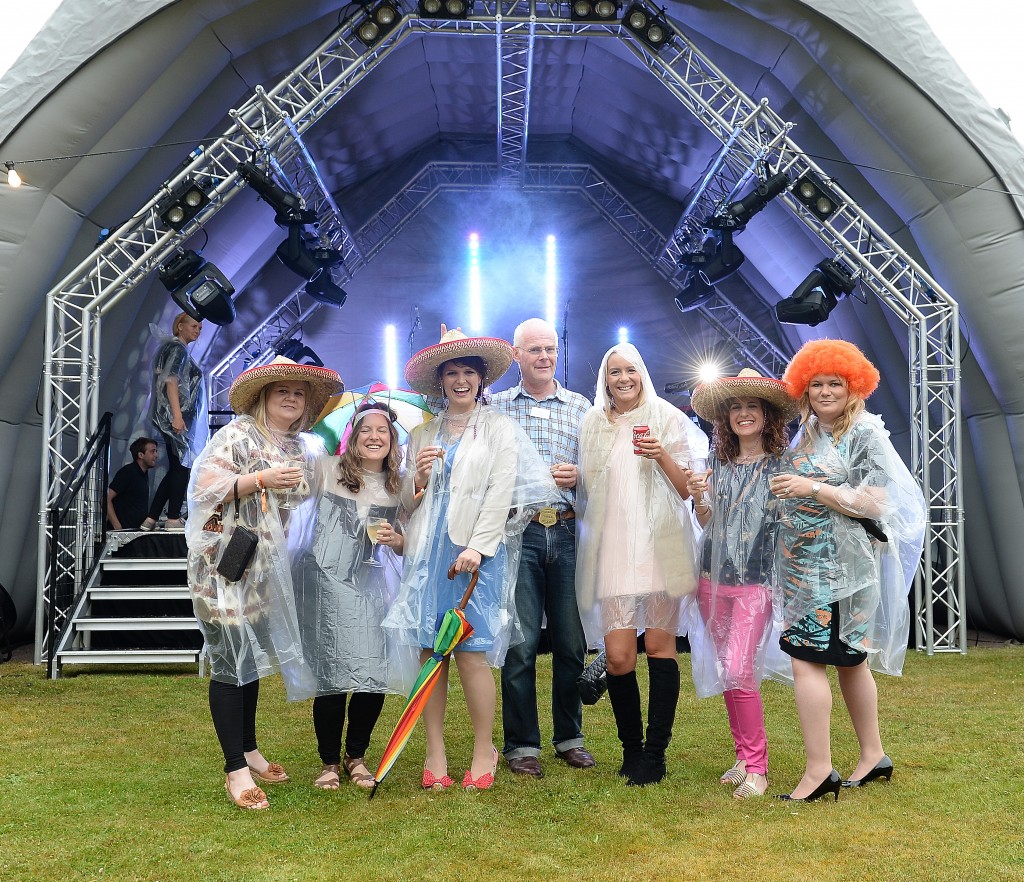 When organisers call us and ask for a team day out, they could mean literally a full day of fun events or, as is quite often the case, they mean it's an afternoon of events as it's often combined with a conference. Whichever is the case for you then we can help you.Take a look at our events ideas page and in the meantime, let's look at three fantastically different fun corporate days out that we could host for you!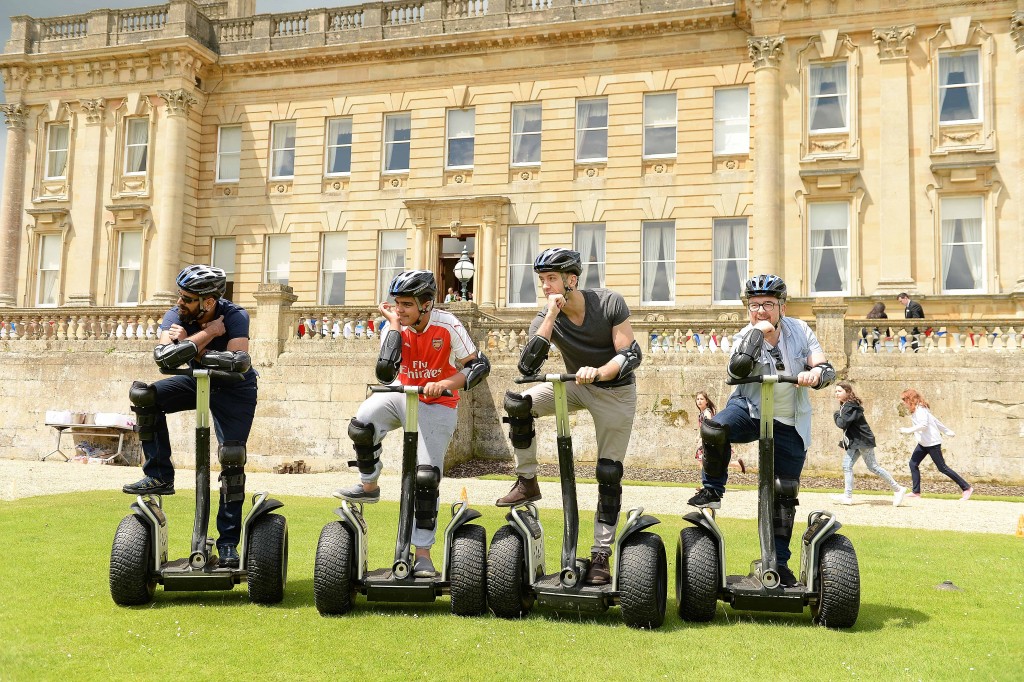 Country Pursuits
: This is always a firm favourite with organisers of corporate days out. It's a great way to mix activities and networking and always works especially well. So what could you expect to do? Well, you could fine tune your geese herding skills for starters as our flat capped Shepherd shows you how to communicate with the sheep-dogs to get those unruly geese into their pen! You could try your sense of balance on the Segways, a gentle touch is definitely needed here as you have to navigate your way around a course, it's not speeding, it's accuracy here that counts. Then let off steam because no country pursuits day would be complete without welly throwing and hay throwing. Fabulous country fun and can be hosted for your team day out anywhere in the UK.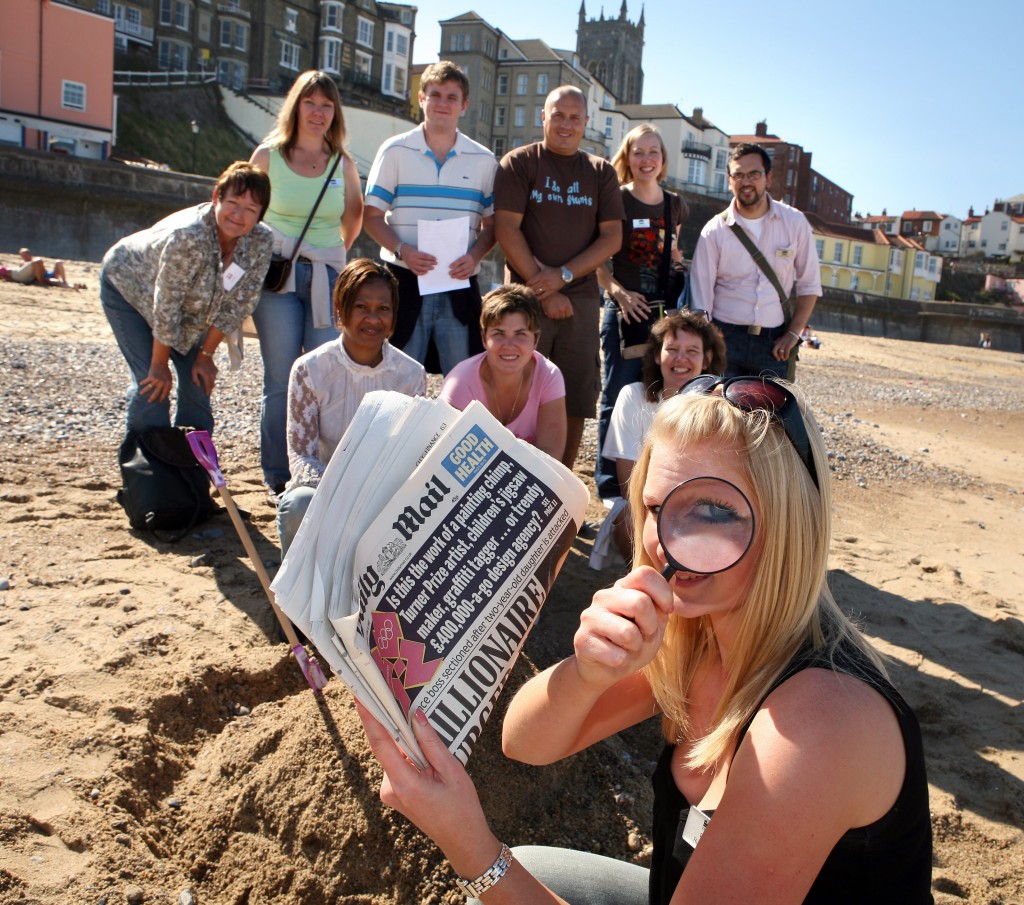 Spooks
: Add intrigue, challenges and the opportunity to see the sights of your location with our spy themed corporate day out. Houston we have a problem, well no actually, Houston doesn't have the problem, the UK has the problem. MI4 is reaching out to your teams asking for their help in tracking down under cover assets who hold vital evidence that is of national importance. Naturally, these assets are suspicious and will only reveal their identity to the most elite and convincing of teams. Each asset can be located by following a set of clues and by speaking a special code phrase to them. Easy? No, not that easy we're afraid. When they do reveal their identity, they will then have an MI4 challenge for your teams, it could be safe cracking, code breaking or legend learning - who knows, our assets are clever and forever changing the challenge. A thoroughly fun, team focused activity and ideal for corporate days out. If you'd like to find out more about Spooks or any of our other team days, then talk to the experts on 0800 083 1172 or fill out this really quick and simple
contact form
.
Company Festival
: There's always a buzz of excitement that ripples through the office when a client chooses our wonderful Company Festival as their corporate day out. This is a very special team day. It's got a relaxed festival vibe going on, think Glastonbury, V Festival or Womad and you've probably got a pretty good idea already of what you can expect on this corporate day out. This is an event that is perfect for groups of 50 upwards and there really is no upper limit. We build the main stage and erect tents and provide the line up of acts to entertain your team throughout the day or evening. With the best musicians and an array of musical genres to choose from, you can guarantee that we've got music for everyone, from Ed Sheeran to Adele tributes and from Abba tributes to Queen; seriously we have work with them all. It's not just about the music though, is it? Just like any good festival, there's a lot of extra alternative entertainment for your team to enjoy; strolling entertainers, stilt walkers, illusionists and mind readers. massage tents, fortune tellers, and VW camper van photo booths...the list is endless. If you want this to go down in history as one of the best corporate days out - scrap that,
THE
best corporate day out ever, then contact us today!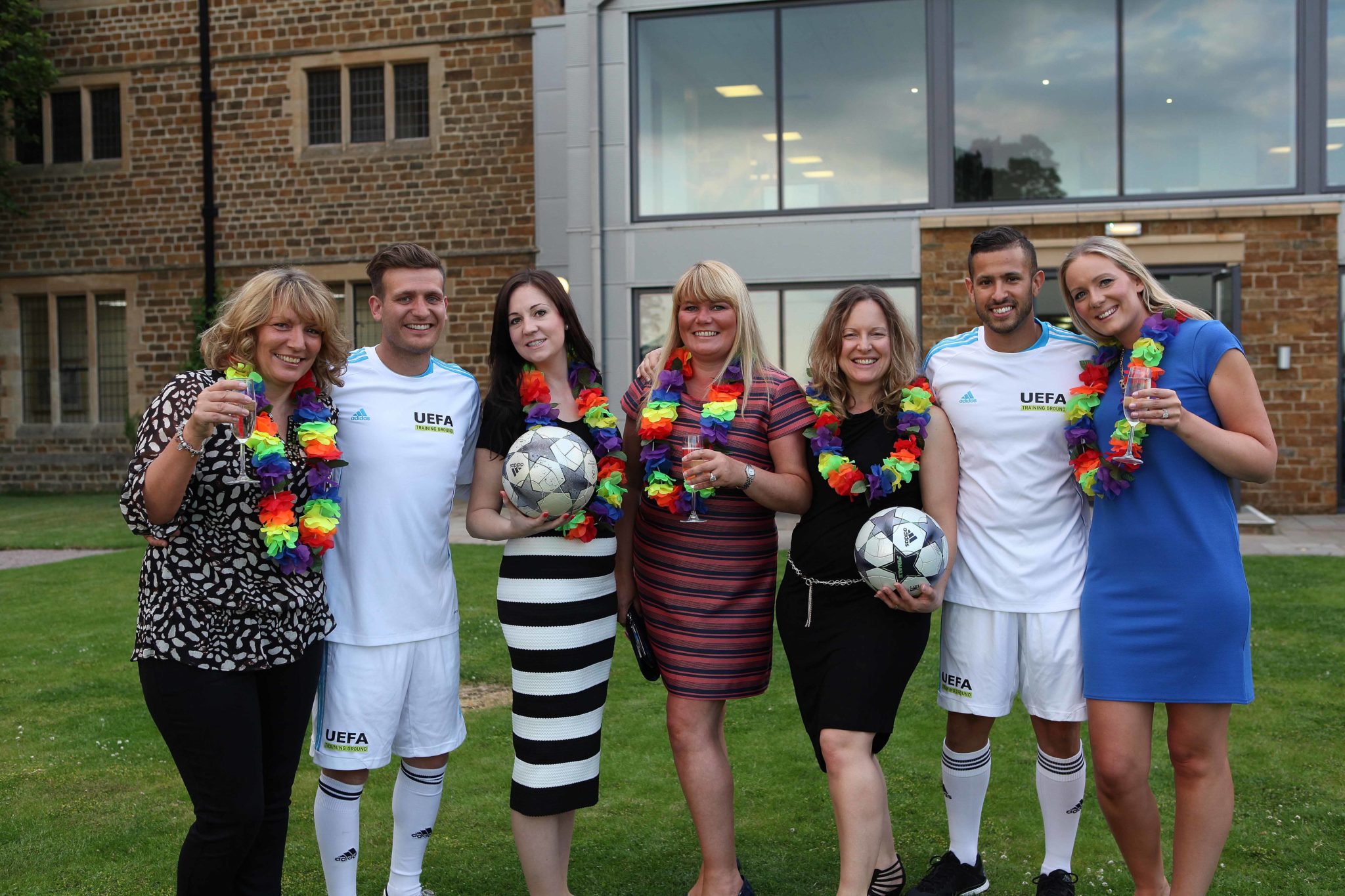 A corporate day out that will blow your teams away!
If you are serious about your corporate day out and want your team day to be the best, then you really do need to speak to the experts - Accolade Corporate Events. We'll talk with you and find out where you want your fun day, when it's going to happen, how many people and what's on your ultimate wish list.Contact us today on 0800 083 1172 or fill in our
contact form
- we can make this happen for you.