Every day is different at Accolade Corporate Events and we love the fact that our clients are always wanting us to design unique corporate entertainment events especially for their company.When one of our long term clients asked us to make their summer meeting memorable and to provide their team with impacting entertainment, then we let our creativity flow. We've been working with this team for quite a few years and we knew just the thing to blow them away, so we developed fantastic corporate entertainment ideas for them to choose from.So, after a lot of planning, designing and excitement we hosted their very own outdoor music festival! We arrived onsite very early in the morning and slowly built up a fantastic stage, this was a stage that just by itself was impressive but when we combined it with the entertainment, it was phenomenal!
Working closely with the venue, we organised for the food that was served to be traditional festival fare, we organised a themed VW camper van photo booth and lots of wigs and props. Sound checks were made, bands arrived...everything was prepared!The meeting finished and the guests started to arrive, walking into the grounds of the venue they were visibly taken aback, the huge smiles for the anticipated fantastic evening ahead were on everyone's faces.We had three sensational acts lined up for the guests to enjoy. As the daylight started to dim, the stage lighting really came into its own and everyone felt like they were taking part in a very special evening. Just like at Glastonbury, it started to rain, but did that matter? No, not at all, we'd got poncho's at the ready and umbrella hats and everyone enjoyed wearing them and the festival feel just grew and grew.With an Ed Sheeran style act to start with, the guests were singing along and warming up nicely, then a good all-round band singing favourite well known songs were second to take our festival stage leading up to our dramatic and hugely well received finale act of Freddie Mercury tribute. The guests were dancing and singing all night and had an absolutely brilliant time!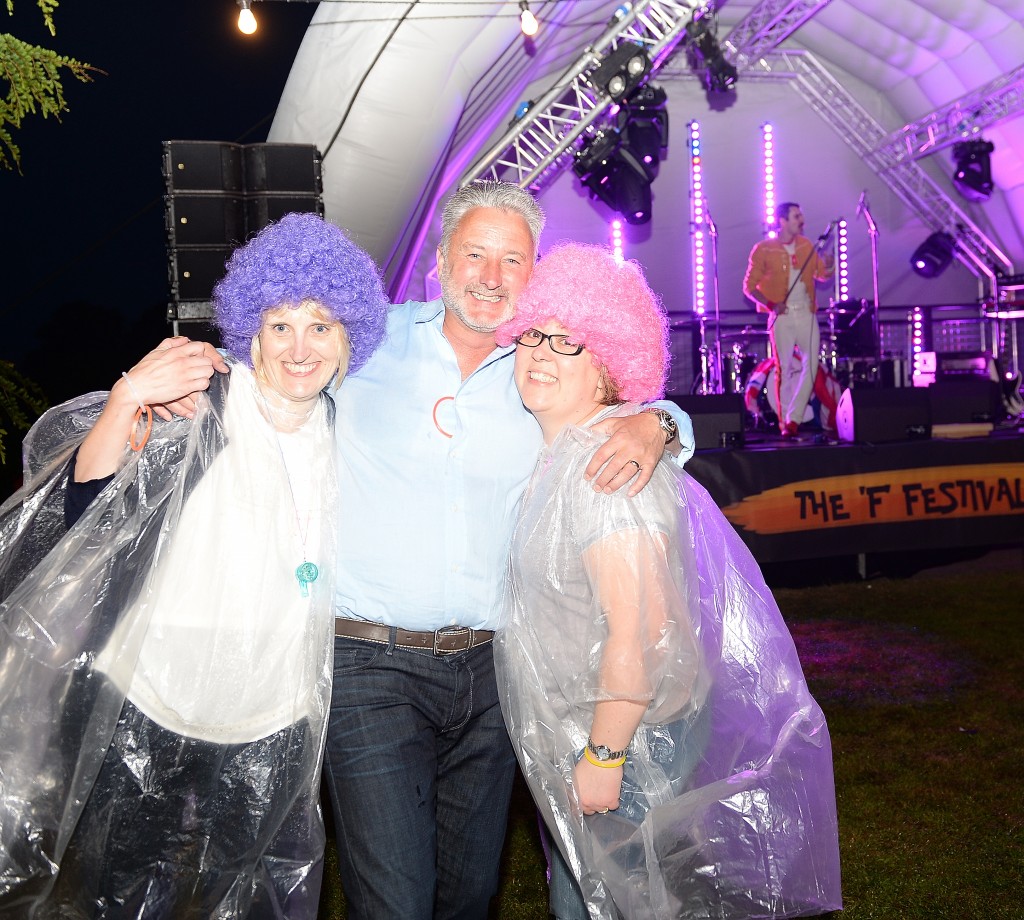 The feedback was fantastic both on the night from the guests themselves telling our team it was the best evening they'd had ever to the MD feeding back what a huge success it had been after the event, our job was done and we were left with a wonderful sense of satisfaction - we had not only met our clients expectations, we'd exceeded them. We're already talking about how we top it for next year, we're all looking forward to another sensational event.If you'd like to know how you could host your own
company festival event
or if you're looking for inspiration and corporate entertainment ideas for your next corporate event, then give our team a call on 0800 083 1172.