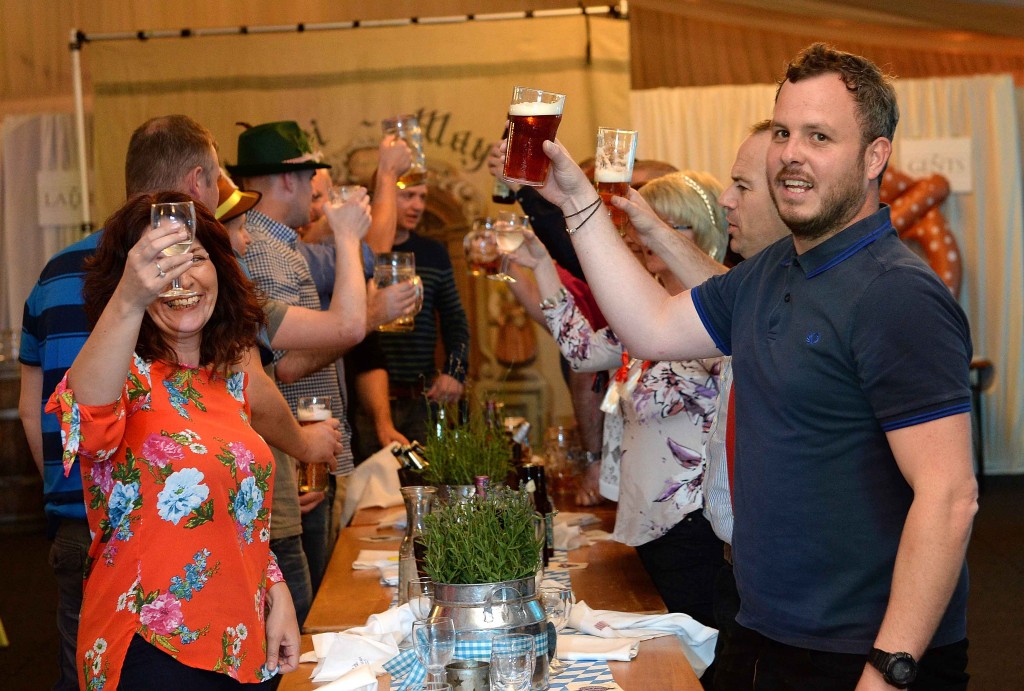 When you hold a corporate event day for your team, it really isn't any use unless it meets your training aims and objectives. At Accolade, we don't believe in fixed packages or predetermined programmes. We're fully on board with designing and delivering customised corporate team events. We've totally got your back, here. If corporate team events were trust falls, we'd catch you each and every time. 10/10.
Why it's better to go bespoke
If you want to boost staff morale, increase productivity, and improve performance, there's nothing better for it than corporate team events. Alongside all the business benefits, team days are incredibly valuable in terms of enhancing individual job satisfaction and overall wellbeing at work.With that in mind, you have to conclude that corporate team events are pretty important. There's really no denying it. Simply put, a one-size-fits-all event isn't going to do your company justice, nor will you or your employees reap the aforementioned rewards, that could otherwise be so readily availableAt Accolade, we get to know you and your business. We'll talk numbers, sure. After all, there's always a budget of some sort. But, that being said, our main priority is piecing together pretty sensational events. One that incorporates your company ethos, as well as any specified objectives.You give us the stuff to go off. We'll deal with the logistics and pull things together. You see the results for yourself. That's it. Job done.
5 completely customisable corporate team events
Perhaps you have an idea in mind, or maybe we're working from scratch. Whatever stage we're at in the planning process, it's always good to know your options. Here's just five alternative, 'out of the box' activities, ready to be brought to life with your business identity.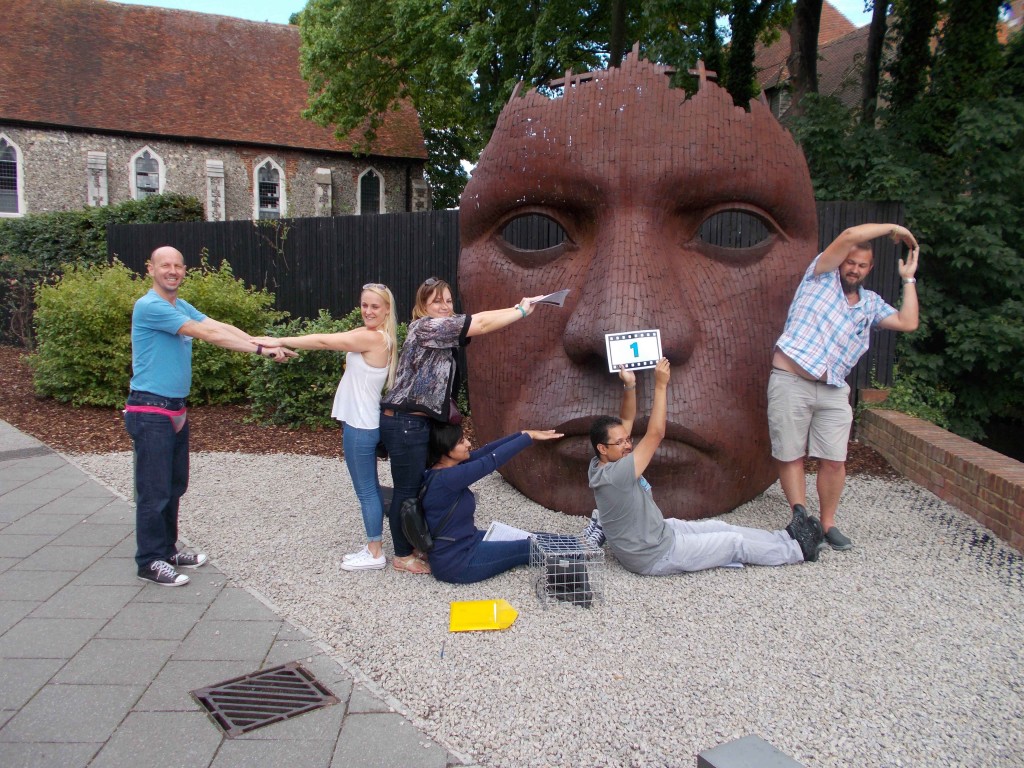 Treasure Hunts: 
Oooh arr, it's treasure hunt time. Bring your delegates together, then divvy them up into teams. Forget simplistic trails to trunks of sparkling doubloons, you'll all need to work a little harder than that. Communication and coordination skills are key, as delegates take on testing tasks to reach the gold.
Event at a glance
Group Size: 12 - 250 Duration: Flexible from 2 – 3 hours Indoor/Outdoor: OutdoorLocation: Can be hosted worldwide at a venue of your choice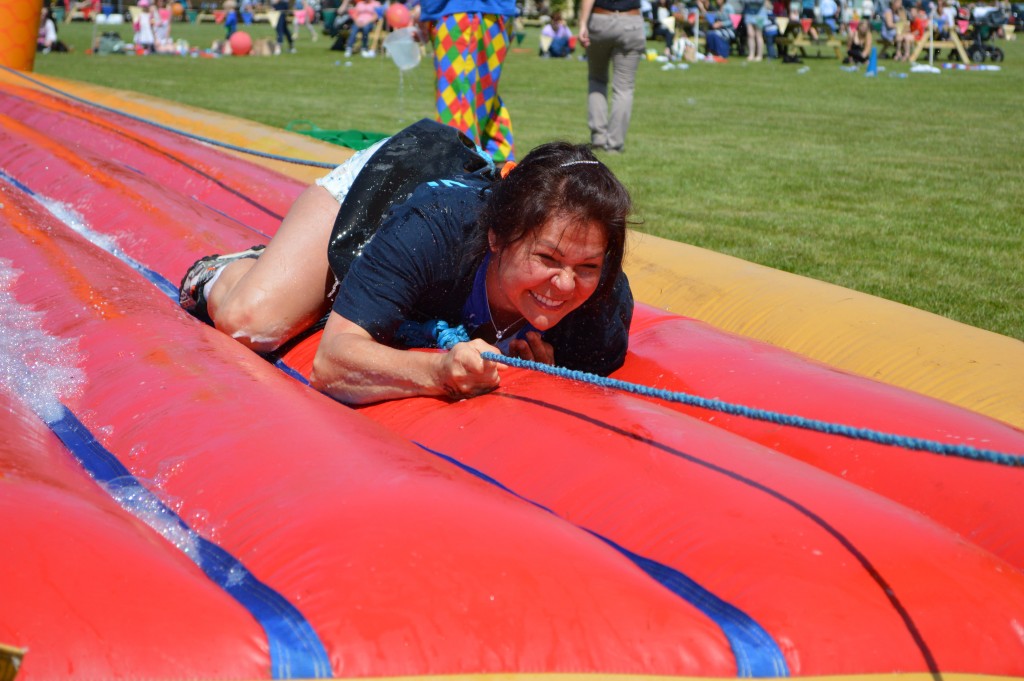 Total Wipeout: 
Teams always love to compete, but nothing brings out as much childlike excitement than Total Wipeout. Complete with gigantic inflatables, obstacles, water, and foam, Team Total Wipeout guarantees laughs all round. If you're looking to create a statement, a big impact corporate day that will never be forgotten, Total Wipeout most definitely packs a punch.
Event at a glance
Group Size: 25 - 500 Duration: Flexible from 1½ – 4 hours Indoor/Outdoor: Outdoor Location: Can be hosted throughout Europe at a venue of your choice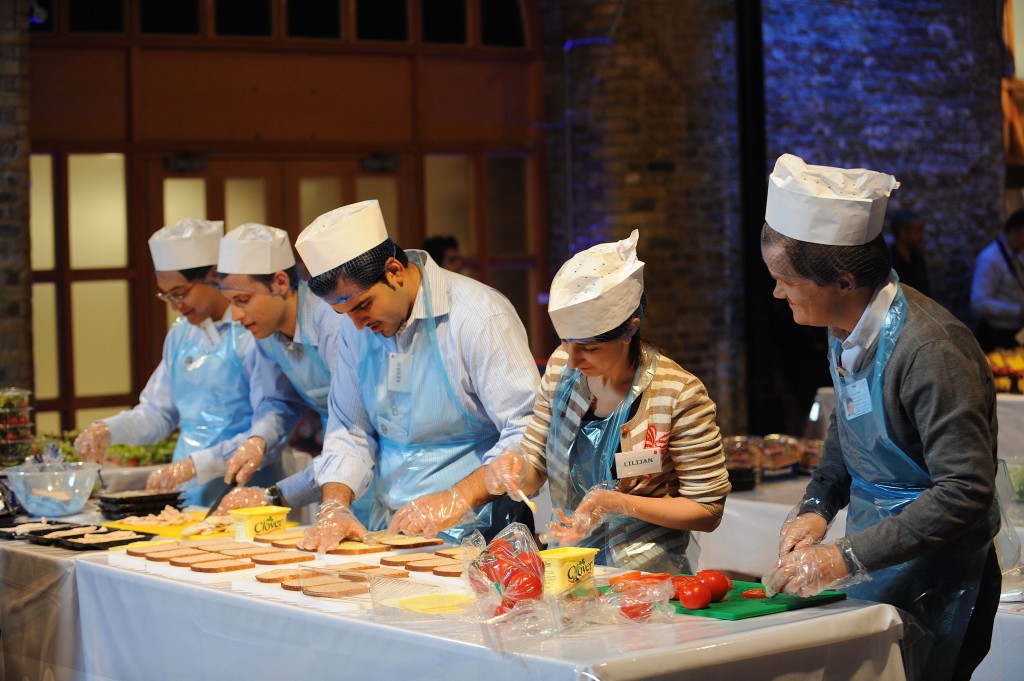 Team Apprentice: 
Lord Alan Sugar-Rush will see you now. But have your delegates got what it takes to impress the boss and his Eagle Eyed Advisors? With carefully constructed assignments ready to be delegated, your teams will need to put their best heads on to impress in the boardroom. Teamwork is vital, as each team uncovers individual strengths within their group. Can they do enough to come out on top and avoid the famous, but fatal, firing?
Event at a glance
Group Size: 12 - 250 Duration: 3 hours to a full day Indoor/Outdoor: Both Location: Can be hosted worldwide at a venue of your choice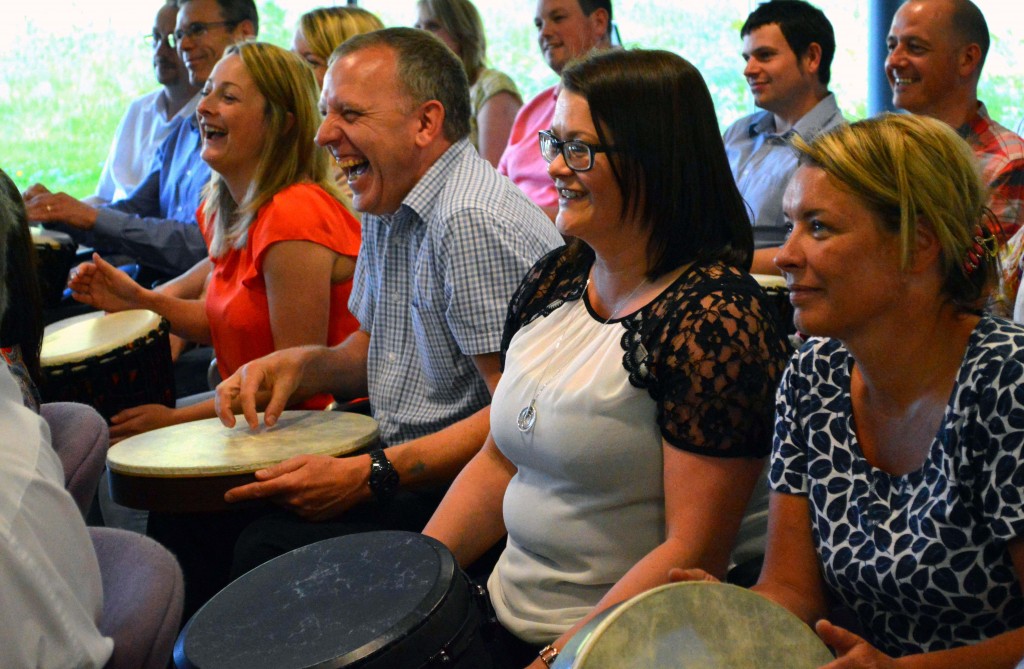 Drumming Workshops: 
Bring your business delegates together with a bang and a beat. Feel your company message communicated through the rumble of the drums, as your team fuses to create a rhythmic sensation. Highly trained facilitators expertly incorporate numerous interactive sections into these sessions, with selected group members working together to achieve specific sounds. Fabulous for inclusive, multi-cultural organisations, employing speakers of numerous languages; our workshops will have your group speaking the same language, through the drums, in a matter of minutes.
Event at a glance
Group Size: 10 - 5000 Duration: 45 minutes – 3 hours Indoor/Outdoor: Indoor Location: Can be hosted worldwide at a venue of your choice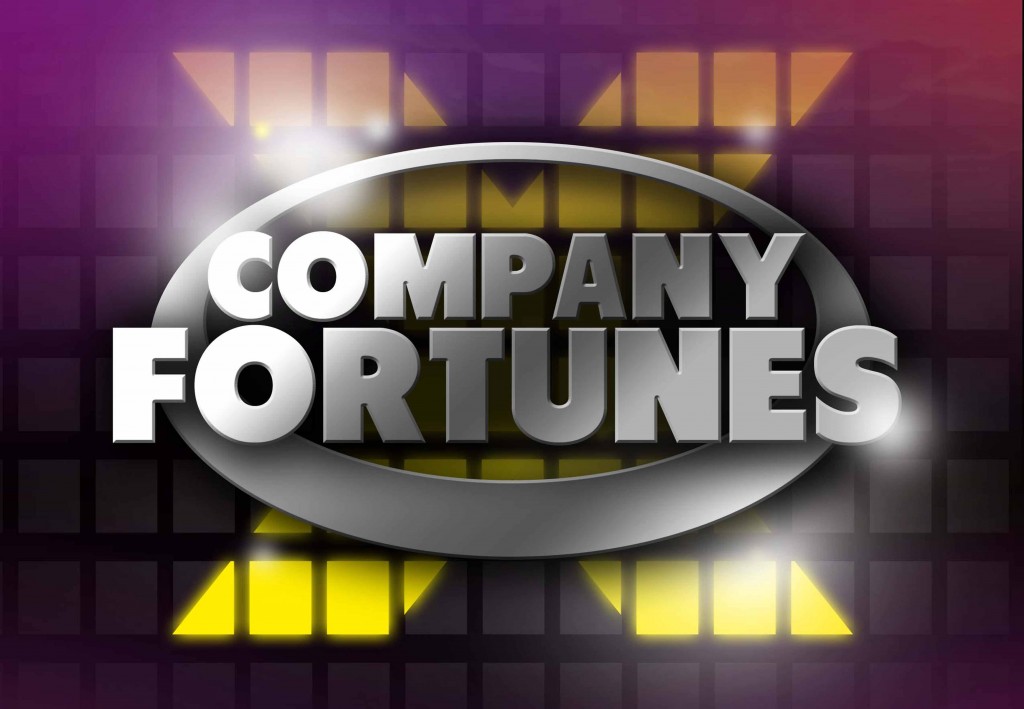 Company Fortunes: 
Based on the ever-popular ITV game show, Company Fortunes provides a unique and novel platform for presenting your training objectives. Entirely customisable, your bespoke Company Fortunes board means that your training objectives are not only heard, but discussed, acted on, and remembered well after the event. Survey says, this is the ideal corporate team activity for you.
Event at a glance
Group Size: 10 - 100 Duration: Flexible from 40 – 90 minutes Indoor/Outdoor: Indoor Location: Can be hosted throughout Europe at a venue of your choiceSo let's do it! Let's create custom-made corporate team events for your company and host a brilliantly personalised experience - call our team today on 0800 083 1172, we'd love to hear from you!