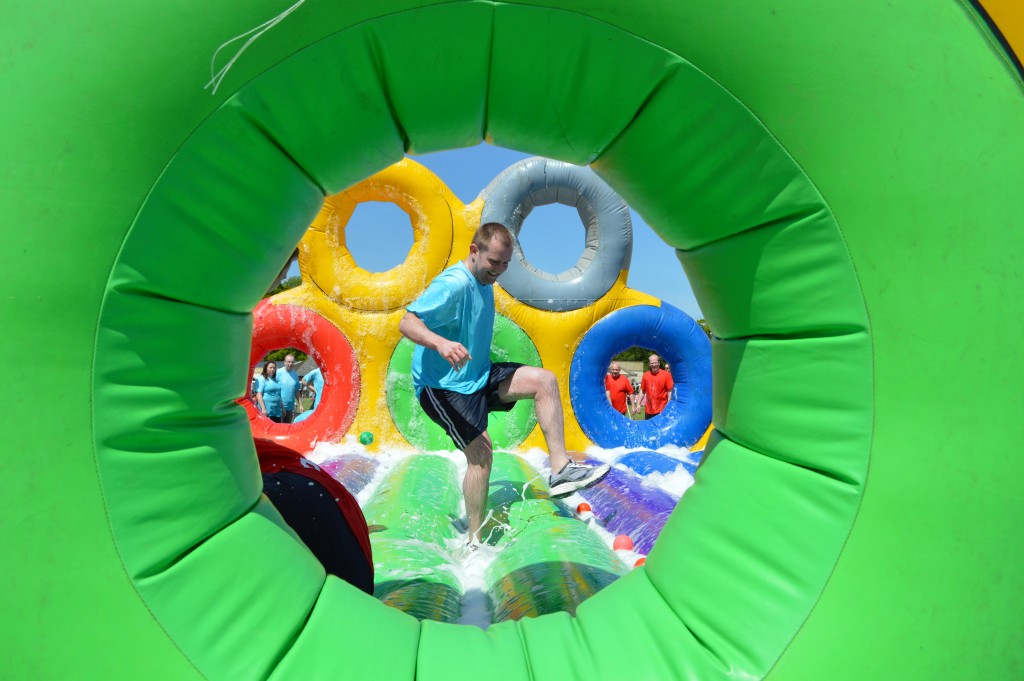 Fun corporate events are our specialty, we only host events that we would like to take part in ourselves. Yes, they need to achieve your objectives, yes they need to be professionally hosted but they've also got to be a lot of fun! Team events have the most success if your staff feel like it's a fun event, the fun takes over and the team building, increased communication and a healthy boost to morale is achieved without them even noticing. We've got a huge amount of fun corporate events, too many to name here or even have on our website, the best way to find which team event would be right for your company is to call us on 0800 083 1172 and we'll talk you through some of the fun event ideas we have or why not
send a quick message
to us and we'll get right back to you.Let's take a look at four fun corporate events, two in the daytime and two in the evening to help you get an idea of how we can help.
Daytime fun corporate events
.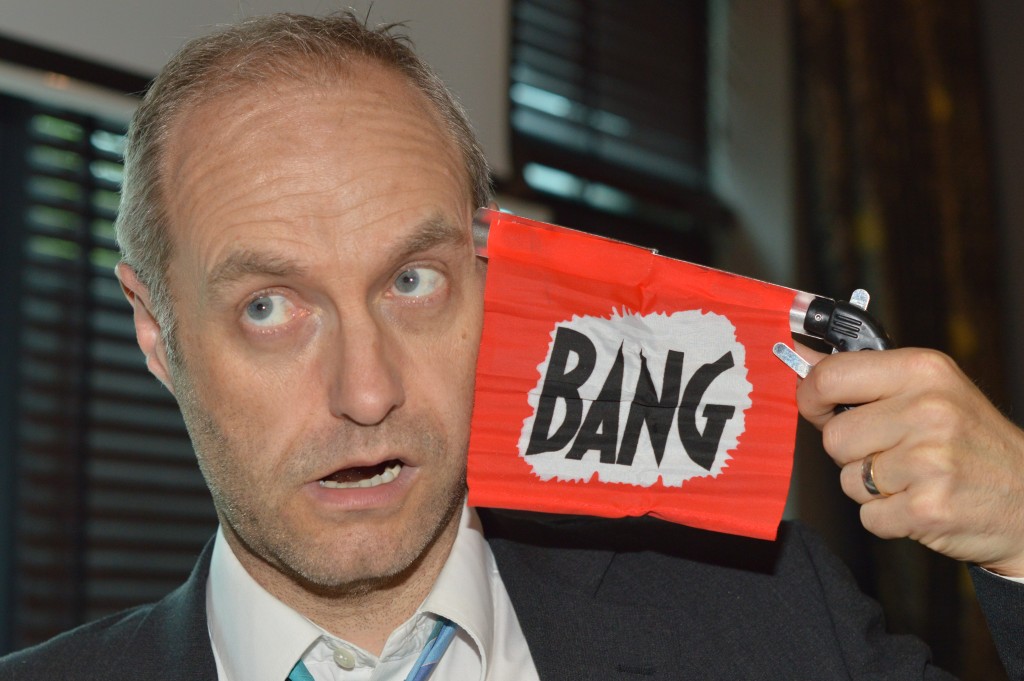 Movie Making
: Action! The glamour of the film industry is heading your way as you'll be asked to make a short but ever so cinematic film. Budding actors stand forward and check your make up but of course even Tom Hardy couldn't be the global superstar without a supportive team behind him. So we'll be looking for script writers, location scouts, directors and editors. We can tailor movie making so the films are business focused or you could let your teams imagination go wild. If you'd like to find out more about this fun team event then call us on 0800 083 1172 and we'll give you a no obligation quote and we'll be able to suggest other fun corporate events also.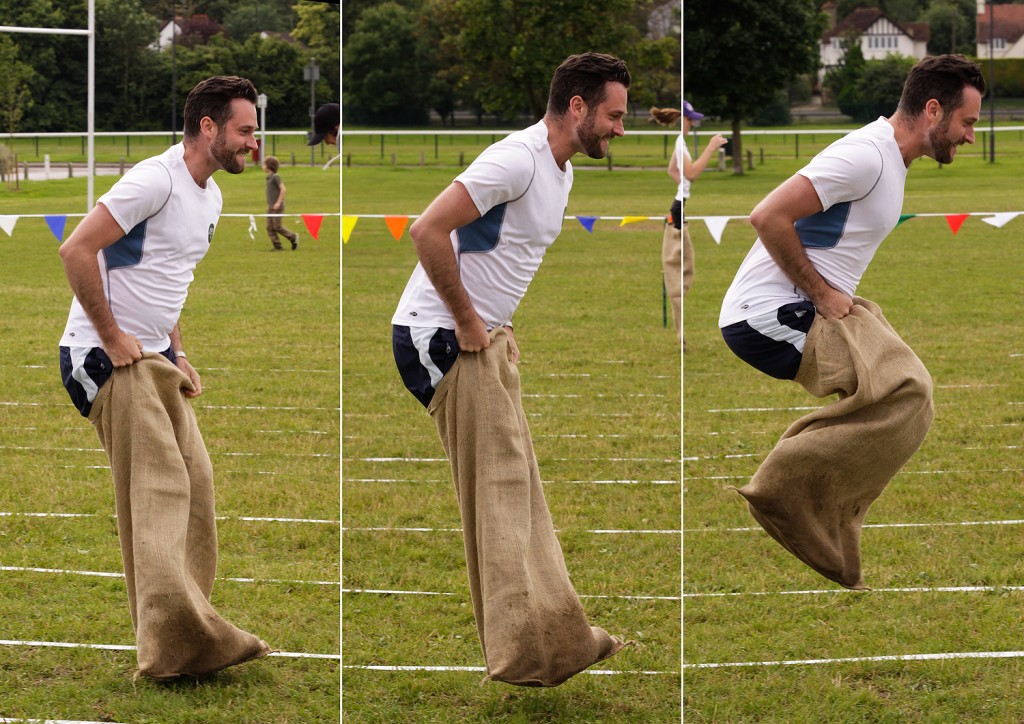 School Sports Day
: Not a spotted dick or gobstopper in sight, this is a day for sports. So dig out your gym kit and get ready for our headmaster to put you through your classes paces in this fun corporate event. There will be no skiving today, our teachers expect 100% attendance as they grade your class for effort and success in races like the skipping race, the sack race and the last heave ho of the tug of war. Perfect energetic, teambuilding event fun. if you are looking for different team building activities then take a
look at our daytime events
.
Evening Fun Corporate Events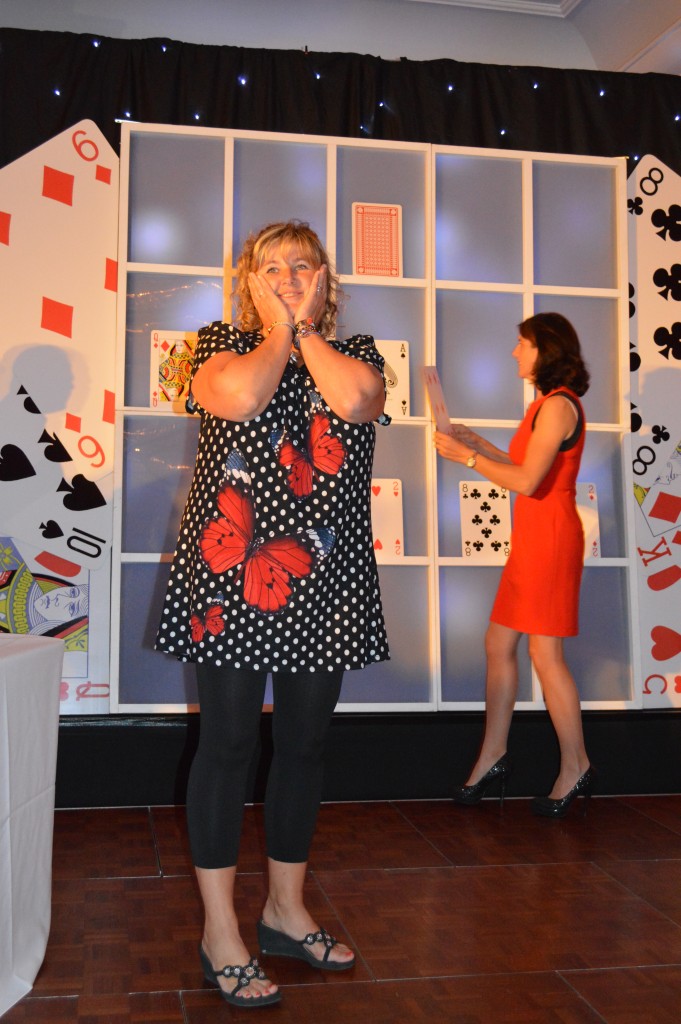 Play Your Cards Gameshow
: It'll be a great night tonight if your teams play their cards right! There will be plenty of Brucie Bonus' awarded in this fun team activity and with just the right amount of cheese included! Who can resist getting their hands on the cards and moving across our stylish and impacting giant card wall? Our game show host is superb, he's stylish, he's witty and he's got a comeback for any team that's trying to cheat the system. Our hosts are entertainment experts and are very used to getting the atmosphere and competition going and maintaining the momentum throughout the evening. The perfect end to the perfect team day! Fancy splitting the pack with us? Call us on 0800 083 1172 and we'll answer all of your questions and send you a no obligation proposal with full costs for you to consider. Rather email us because your walls have ears? We know that some events organisers like to keep the entertainment strictly hush, hush so you can always email us by completing this
quick contact form
.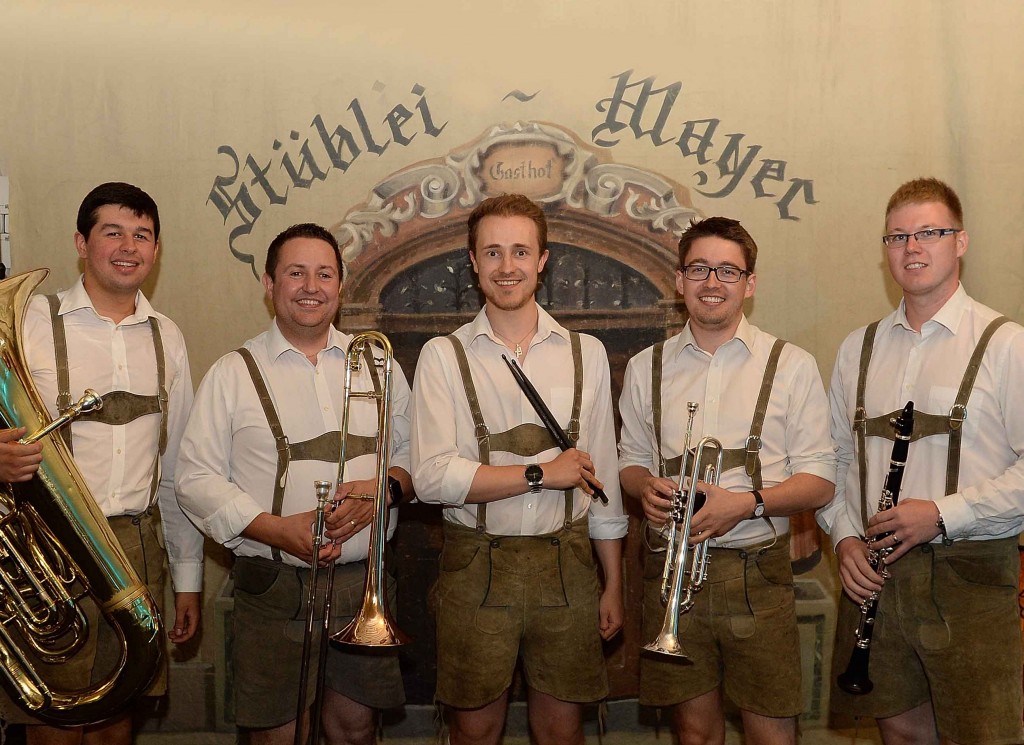 German Beer Festival
: Wunderbar, Wunderbar! The fun of Oktoberfest comes to your company and what's better is that you don't have to wait until October to enjoy it! Host this wonderfully German festival anytime of the year, anywhere in the Uk and for as many people as you like from 30 guests right up to 5000 stand up sit down thigh slapping stein lifting guests. We'll deck out your room just like you're in Germany, long tables, bunting and even a life size cow. You can't have a beer festival without some Bavarian music and trust us when we say there's nothing fuddy-duddy about our band, energetic, enthusiastic and incredibly talented musicians take you through a German journey and then play contemporary music for everyone to enjoy - nobody can resist their charm and we'll soon have all your guests linking arms, swaying, singing and slapping hands. Like we say
WUNDERBAR
!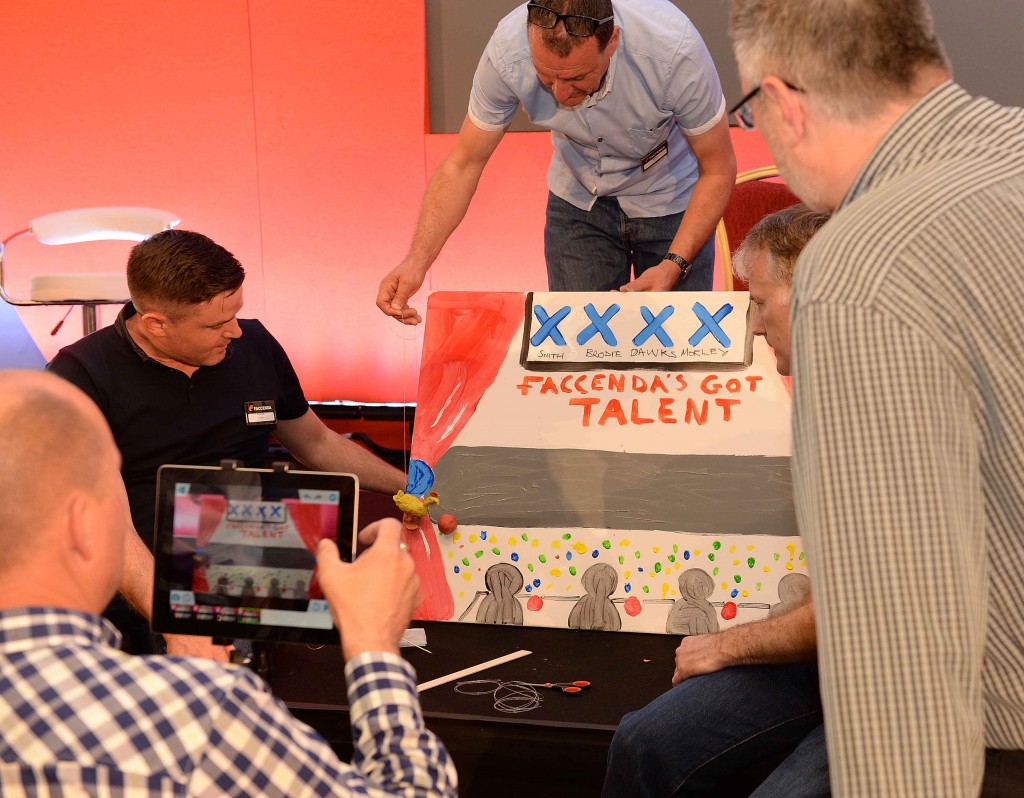 Hosting Fun Corporate Events is our Speciality!
If you like the sound of our fun corporate events, and let's face it, why wouldn't you? Then get in touch. Our events team is ready and eagerly awaiting the chance to talk to you and tell you all about our team building activities.Once we've talked about your companies individual requirements then we'll quickly get working on a proposal tailored for your company and send it over to you. There's no obligation to book with us and we're happy to give out free advice as we are the fun corporate events experts! Call 0800 083 1172 or email by using this
contact form
.