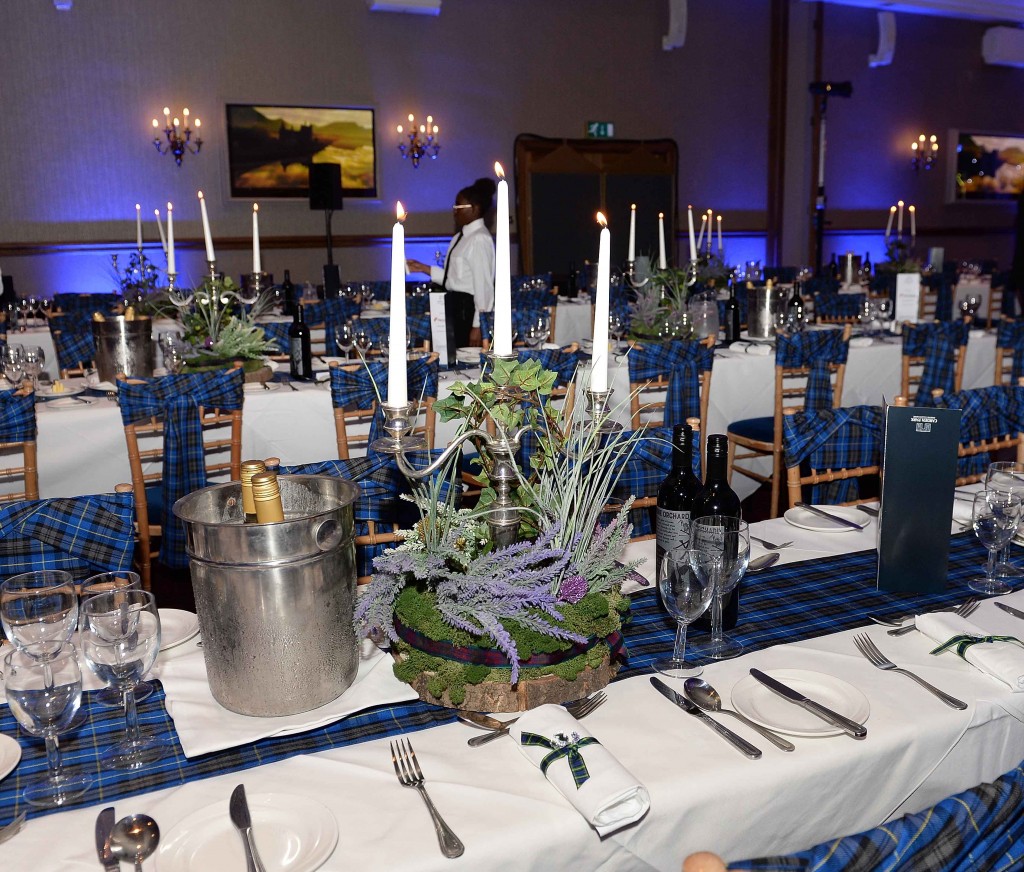 We don't care what they say, when it comes to planning your staff Christmas party, the earlier the better. Don't be ashamed if you're an eager elf, some companies have a rolling Christmas party booking, year in year out. It's sorted before Santa's finished the night shift. Job done before January.It's always best to be ahead of the game and leave yourself enough time to do your do justice. And you're definitely here for that reason. You're motivated to throw a very merry event, and Accolade is the answer. Of course we are! We're the experts. Together, your business and ours have all the ingredients to cook up an unforgettable company Crimbo. This is gonna be a show-stopper of a staff Christmas party for all of your employees.
Think on some themes for your staff Christmas party
At Accolade Corporate Events, we'll gladly guide you through every aspect of the event planning process. One of the best ways to get started is to think about themes for your event.Every knees-up deserves to have a theme dedicated in its honour. It gives guests a sense of what vibe to expect on the night, but also helps you consider activities, menus, entertainment, and décor. When pondering is out of the way, and you're settled on something sensational, we can dedicate time to all the finer details of the day.We don't expect you to pull a theme out of thin air. Just as we assist with the practicalities of event organisation, we help with the creative side of things too. Accolade Corporate Events staff Christmas party themes scope tens of genres. We'll work together to find one that fits your preferred festive vibe.
Walking in a Winter Wonderland
So what's on offer? Winter Wonderland is one of the more popular themes we work with over the Christmas period. On arrival, your venue will have been transformed with magical, twinkling, snowy interiors. Expect ice blue uplighters, white drapes donning the walls, and snow white carpets, all underneath a gentle snowfall at the guest entrance. Simply enchanting.But, just because it's Christmas doesn't tie you down to a traditionally festive theme. Why not opt for something a little different? Organise a German Beer Festival, a Venetian Masquerade Ball, a Back to the 80s party, or hold your event in an Enchanted Forest? The options are honestly endless.Nothing here to tickle your fancy? That's quite alright. Let's do a unique theme, designed just for you. There's nothing as fun for us than creating a fully-customised staff Christmas party.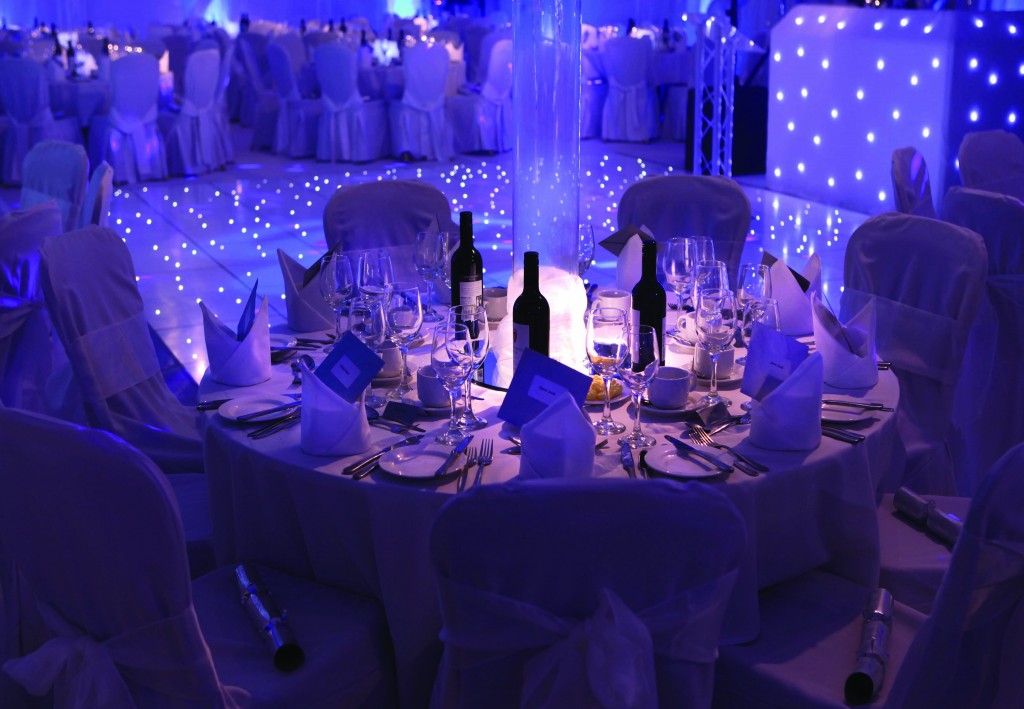 Entertainment for your festive event
Whether you've opted for a magical Winter Wonderland, an old-fashioned Victorian Christmas, or any of our year-round party themes, it's the entertainment that brings your night to life. Taking into account your team, your venue, your budget, and your ideal ambience, we'll put together a collection of potential entertainment options that you're bound to love.
Truly memorable event entertainment
When you have a theme in place, it often becomes easier to choose entertainment for your event. Vocalists, musicians, and other live acts are classic, time-tested favourites. But, that isn't to say that you can't venture into the unknown, and incorporate immersive activities or unusual entertainment.In addition to tribute acts and superb party bands, we have a huge selection of high-quality alternative entertainers. Living statues, dance acts, fire eaters, and more. Surprise your employees with eccentric acts.Rather than having shows on a designated stage, interactive performances are a real crowd pleaser. Crashing waiters will have your guests doubled over with delight, guaranteeing feel-good fun. An unforgettable shared experience for your staff. It's time to turn those knives and forks, plates, and trays into pulsating percussion that fills the room.
Games to get guests going
Why not inject your event with a dose of light-hearted competition between the tables? Gameshows are a great Christmas party entertainment idea, involving all your guests at the heart of the action.Christmas editions of Team Generation Game, Name that Tune, and Team Millionaire will add a seasonal sparkle to the activity of choice. This is the perfect solution for companies with many staff, who perhaps don't all know one another. Get them up, get them talking. See the room come alive with energy and laughter.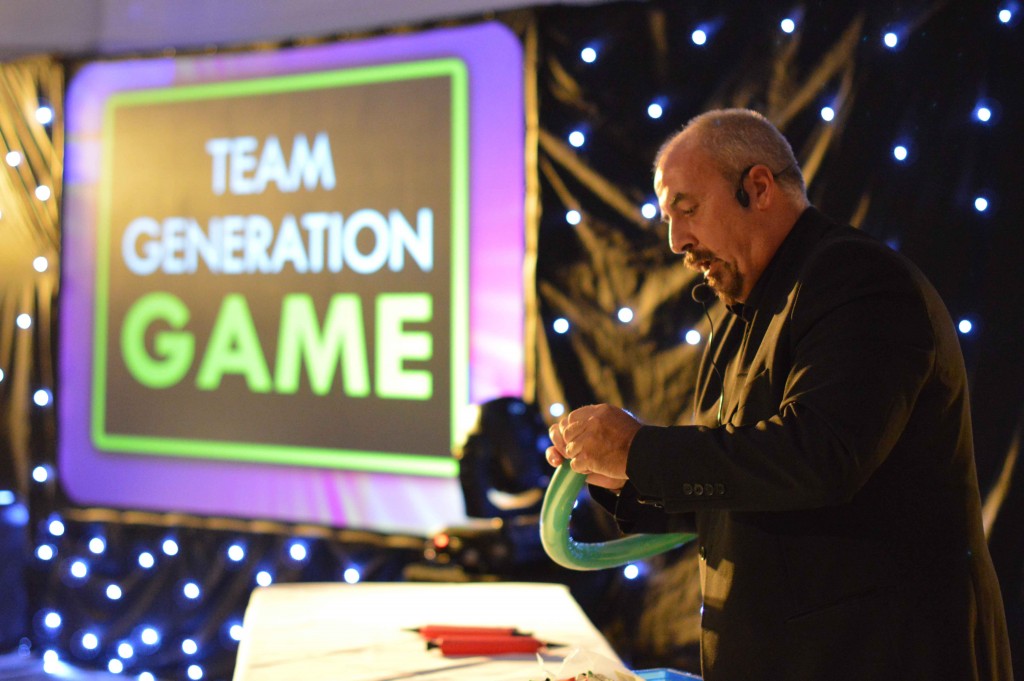 Whatever you have in mind for your festive events, our expert team can help you make it happen. Call 0800 083 1172 and speak to a member of our friendly events team today or why not
send us a message
and we'll start talking and planning your best staff Christmas party ever!