When one of our favourite clients asked us to kick start their day with a
quick conference energiser
, we knew we had just the right event for them! Working with them for many years, we know what events will work effectively and motivate their team. Many event organisers have different ideas of how long a 'quick conference energiser' will be, some are wanting a 10 minute burst of energy and enthusiasm instilled into their meeting, which is absolutely no problem for us and others, just like this particular client, are looking for a meeting energiser that lasts around 20 minutes - whichever you're looking for, then it will be no problem for us.Working closely with our client and taking the time to find out their conference objectives, we all decided that Boomwhackers was the ideal energiser for them. What on earth are Boomwhackers? They are brightly coloured, different length hollow tubes that when tapped on your hands make different sounds. Perfect.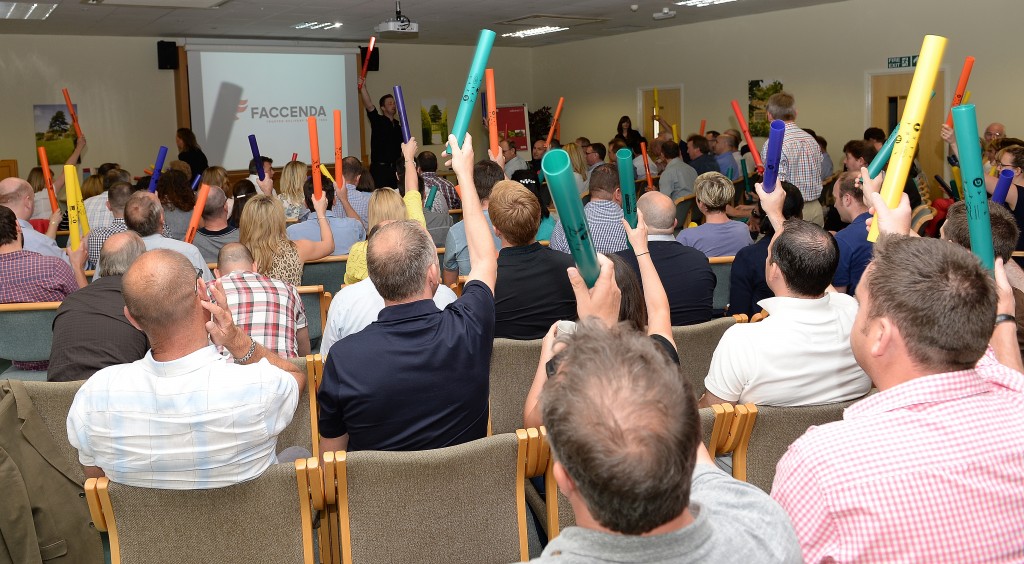 So at a predetermined time and with a huge whirlwind of excitement our facilitator burst into the conference and instantly transformed the atmosphere in their meeting room. Being easily handled and light the Boomwhackers were quickly distributed in moments to each of the delegates and then they were taught to play their 'instruments' - the looks on the delegates faces went from initial bemusement and then quickly were transformed to beaming smiles - you only have to look at the photos to see how much fun everyone was having.In reality, as long as you have the right person teaching you, Boomwhackers really aren't difficult to play, if you can clap your hands, you can play a Boomwhacker - it's as simple as that and it's all about tapping the boomwhacker at the right time. Our facilitator who is a hugely experience musician and an expert at communicating company messages within the event, split the room into different sections and each section of the room learnt a different rhythm.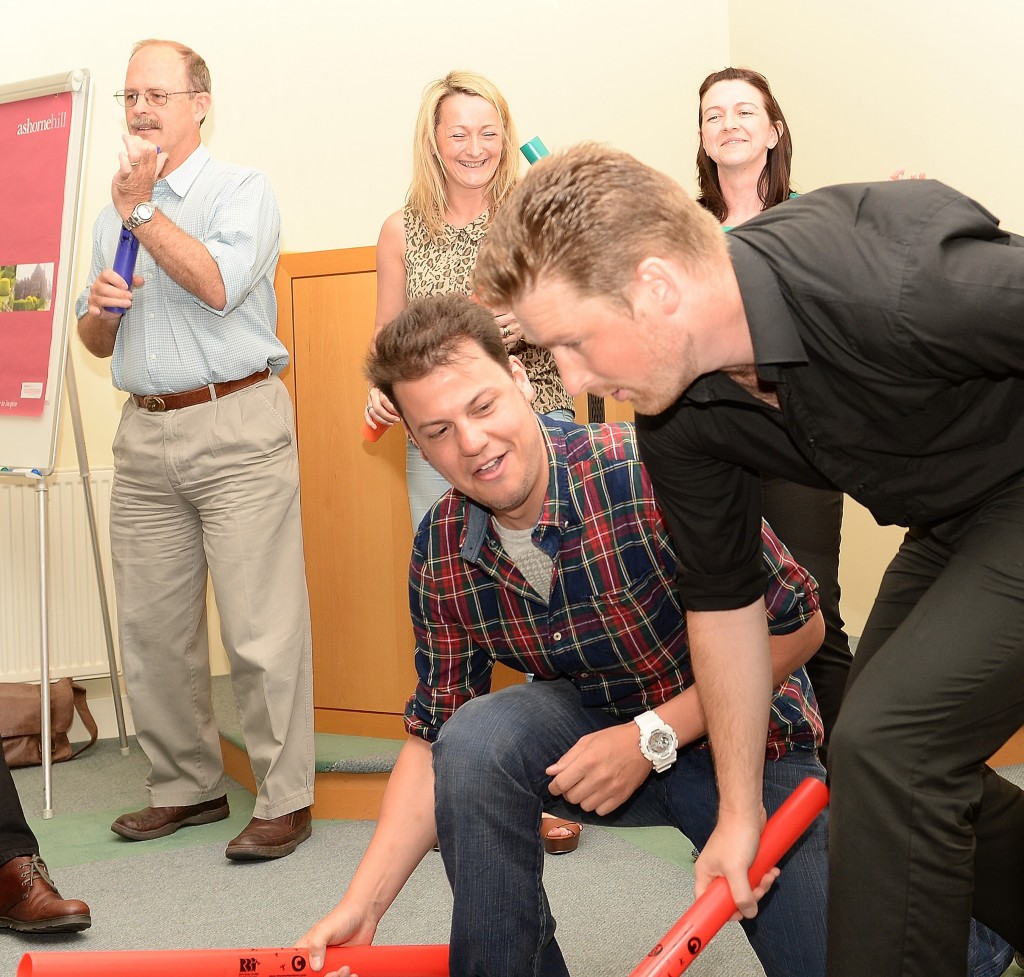 It's wonderful because each rhythm sounds great but it makes no sense on its own and theta's when we then cleverly layer the rhythms on top of each other revealing a pulsating and vibrant sound that energises and lifts the room! It perfectly illustrates that yes, you can make progress on your own and create but it's only when you all work together, share your learning, share your expert ease (however new!) then thats when the best results are achieved, one group working towards a common goal rather than an individual working towards a personal goal.  Naturally our client was delighted with the energiser as we ensured that the conference objectives were weaved into the session and it really did set set the tone for the rest of the meeting which was now enthusiastically embraced by all of the delegates.We love this quick conference energiser as it's a great activity that that can be hosted in as little as 20 minutes, your meeting room can be set up in any style whatsoever - even a tightly packed theatre style conference room can successfully host this wonderful meeting icebreaker and we can host it for as many as 5000 delegates, so it's really, really flexible!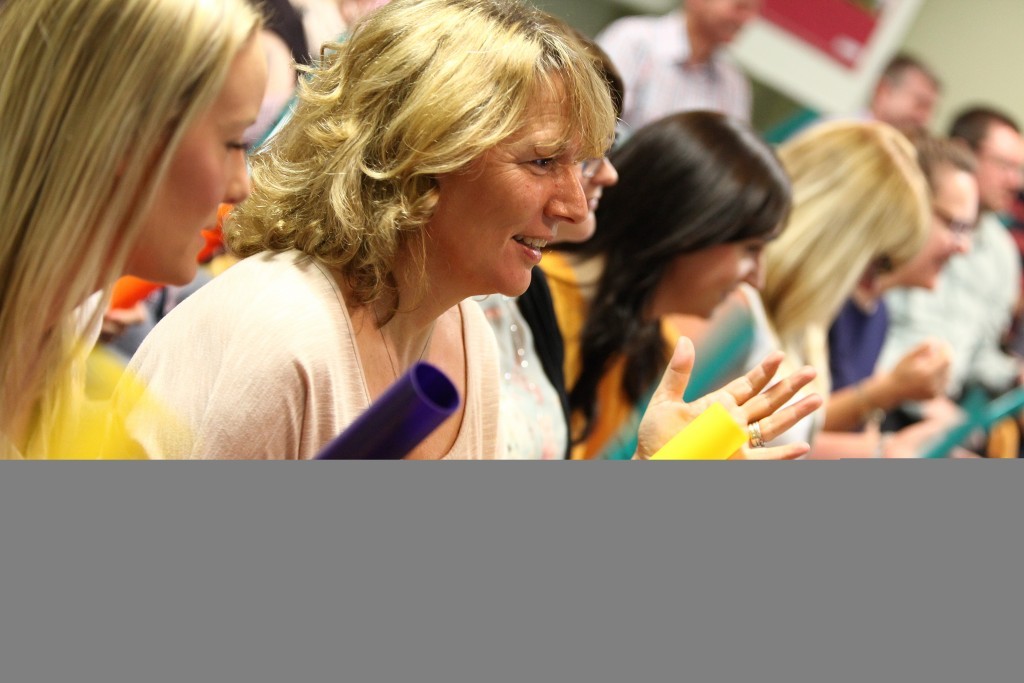 If you'd like to find out more about hosting your own quick conference energiser then give our events team a call on 0800 083 1172, we'd love to help you with your next event!