The Apprentice: A forerunner to Fisticuffs?
Sparks were certainly flying on the Apprentice last night – and it wasn't anything to do with the fire that Lord Sugar believes market trader Daniel has in his belly.
Fall out number one
It all came to a head between Summit project leader James and cool Bianca when the male motor mouth accused her of being "too big for her boots." We'd already received an inkling of what was to come when, in an aside to camera, he announced that he would "soon put her in her place." During their argument James reminded Bianca he was project leader and refused to listen to anything she had to say. So she talked over him. Children, children…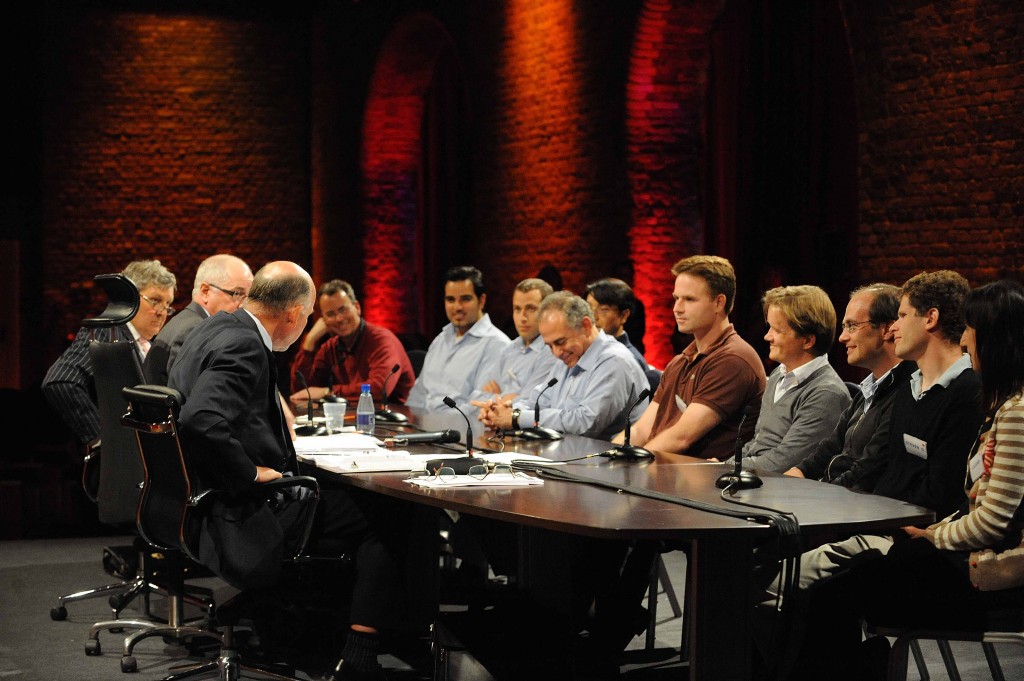 Fall out number two
The other big fall-out last night – and one we can't wait to see come to a head in a forthcoming episode – is between Daniel and suave Aussie Mark. Daniel took a few deriding swipes at Mark's constant football analogies while back at the team house Mark had a good old bitch about Daniel in his absence. Don't know about you but we think there's just something too smooth and goody two shoes about Mark. Could he be a secret sociopath?
Party's over for Pamela
The Queen Bitch of last night's episode though was Pamela - who was rightly fired. She constantly grumbled about half her team's failures to sell and managed to ostracise them completely. Actually we were pretty surprised they did manage to offload the board game to anyone considering the crap product they were landed with. This was one, incidentally, that Pamela had given the go-ahead for.  Not only that but she refused to accept an iota of blame for its failure – despite being the one making all the executive decisions. And boy were those decisions wrong.In our opinion her biggest mistake was completely dissing the market research. She didn't seem to bat an eyelid when the adult male board gamers announced Tenacity's dating game was sexist, boring and even offensive to women. One participant said that were it to be brought out at a party he'd go home! Red flag anyone?
Lord Sugar needs sweetening
But the best fun was to be found in the board room. Lord Sugar Lump is getting tough and taking no prisoners. Daniel was told he was a "fantasist" and a "loose cannon." For Mark "the jury was out" on his abilities to lead a team and poor Lauren was told in no uncertain terms that if she doesn't stop "playing the game" then there wouldn't be a game for her to play anymore. Lauren's tension in the boardroom was almost audible while Daniel's left ear twitched of its own accord on a few occasions.Surprisingly, even though he was named "a dictator" by Bianca, James came off well last night, leading Summit to a superb victory. Lord Sugar only had to tell him off once for gabbing but he did so beautifully, announcing that it was a shame James hadn't chosen Charades as his game for then no-one would have to listen to him.So who's your favourite to win? We're still backing 'sensible' Roisin this week.Like us to set up a
team building
version of
The Apprentice
in your company? Then take a look at our website
Accolade events
today and get started. We promise it'll never be boring in the board room once our eagle eyed advisors get onsite.