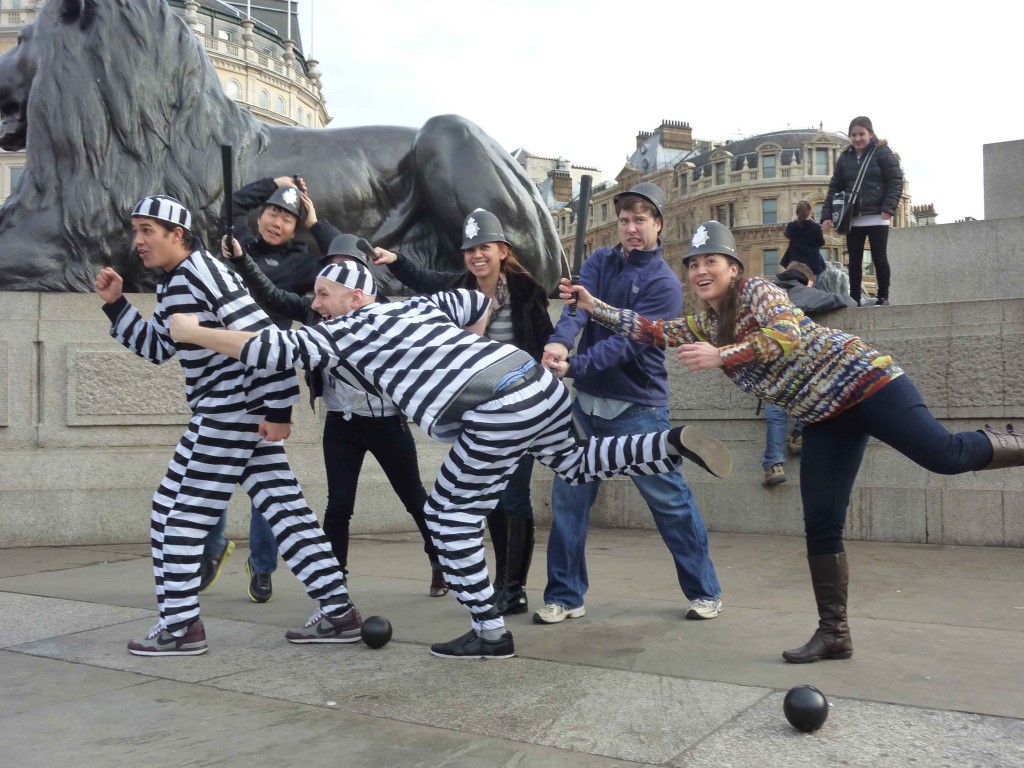 We all like to blow off a little steam. Running, jumping, playing crazy games, laughing and just being something other than formal are all ways we like to let go of the stresses of the day and enjoy life. Team building is a concept in business that not only strengthens the organization, but also allows the actual workforce to bond through "blowing off steam". There are many
corporate team building ideas
that allow people to have fun, get a little crazy and enjoy their time together. These
team building ideas
also help to improve on vital skills like communicating, leadership, problem solving and creativity.When you think about corporate team building ideas usually the first things that come to mind are things like walking on coals, eating disgusting foods (or bugs) and being dropped off in a remote jungle and having to make it back alive. Sure, those types of team building events are available, but those are the extreme of the extreme. There are plenty of other great corporate team building ideas that have nothing to do with eating bugs, but plenty to do with having fun.
Corporate Team Building Ideas for Over the Top Fun
There are plenty of great ways that the people within a certain organization can have fun, bond, learn new skills and participate in "adventurous" and over the top type games. Most notably are the corporate team building ideas that mimic popular television game shows.
Team building game
ideas like Wipeout, Survivor and
Spooks
are all a lot of fun, model game shows, and inject a lot of running, jumping, laughing and team bonding.These over the top games are always great for corporate picnics, weekend retreats and even worker appreciation days. Researchers have noted that team games in which there is a lot of energy bring people together in a stronger bond than low impact games. Here are three over the top games which can build that bond, but also lead team members into improving various business skills.
Inflatable Team Building Activities
- Who doesn't like the thrill of bouncing on an inflatable? Who doesn't like sliding through a waterfall and bouncing out the other end? Inflatables are a lot of fun, and they are perfect for letting off steam and having a ton of laughs. Obstacle courses and other inflatables can be used for learning how to set goals, solve problems and persevere as a team.
Battle of the Superstars
- A take off from the vintage US television game show Battle of the Network Stars, this team game is a fast paced, team focused event where all of your teams compete at the same time, ensuring maximum engagement and a fantastically competitive atmosphere! For groups as large as 250 people, the Superstars will be put through their paces with a series of specially designed 'sporting' events to compete in and as you'd expect from the team building experts, each event has an unusual difference. An afternoon could put teams of Superstar through a variety of different games including water based, track and field games and even tailored games specific to your company.
Motorized and Shooting Games - Among the many different corporate team building ideas that are high action, games that have racing or shooting are always the most popular. Games like turning powerturns, shooing laser clays, riding Honda Pilots, archery, axe or knife throwing, obstacle courses with Segways, and driving blind in 4X4's can really turn an afternoon from blah to wow very quickly.
Corporate team building ideas do not have to be low-key indoor games that involve balloons and paint. These team building opportunities do not have to involve baseball or camping over a weekend. They can involve Segways, laser guns, obstacle courses, inflatables, water and a lot of high octane energy.Maybe your next
team building weekend
could use some over the top corporate team building ideas if your workforce needs to blow off some steam.