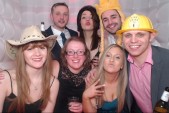 Corporate Christmas Party Theme Ideas – 5 Top Tips
It's that time of year again when you start thinking about your Christmas party theme what are the key things that you should consider to ensure that you have a evening full of fun and that everyone has a great time? If you've already booked the date and venue and want some inspiration – then take a look at some fun party entertainment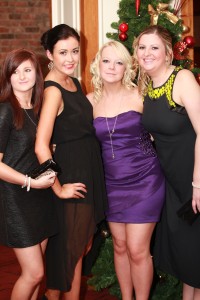 1. Book the date in your company diary.
Getting the date in everyone's diary is one of the most important things, you can have the best venue and entertainment but if your team can't make it, then it'll be a wash out. A commonly overlooked factor when organisers start planning the date is are any smaller regional meetings that may be taking place that mean pockets of your team won't be able to attend? Once you have secured a date for your key team members, make sure you circulate the invitation to everyone as soon as possible, get the date in everyone's diary to ensure maximum attendance.
2. Know your numbers.
You'll need a good grip on your likely attendance for your Christmas party. Underestimate them and you'll either have a very tight squeeze on the night or have to turn people away before hand. If you overestimate them then you may have a room that feels empty and lacking in atmosphere and nobody wants to feel that their company Christmas party is a let down and no fun.
Important Corporate Christmas Party Theme Ideas – Get the most out of your event
3. Book the best venue.
With all the years of experience under our belts, we know that the best venues get booked up very quickly and we regularly work with our clients organising and booking venues and their theme for their Christmas parties as early as January and February – you really can't start planning too soon. Working with a venue finding agent just like Accolade Corporate Events, means that you can draw upon our years of events organising experience – we know which venues make for great corporate Christmas parties and the beauty of coming to us for help with searching for a venue, is that we offer our services completely free of charge.
4. Know your budget.
If you speak to any reputable corporate Christmas party organiser, then they'll always ask you what budget you're working towards, this isn't to catch you out, it's so that they can help you and propose party entertainment that's not only fun but is within your budget range. If you don't disclose your budget then you may get a range of options that are over your budget but equally the party organiser may play safe and propose Corporate Christmas Party Theme Ideas that are underwhelming and not to your company's preference.
5. Decide on the Christmas entertainment or party theme.
Once you know your numbers and your venue, then you can start planning what party entertainment you'd like. We've got some great ideas for Corporate Christmas parties and all of the different themes and entertainment that you can host. You may decide that you want to theme your room and transform it into a wonderful and spectacular occasion like a Winter Wonderland scene or you may decide that you'd like fun interactive party games throughout the evening like a company game show or you may want to go slightly lower key and have after dinner entertainment with interactive games and a disco – whatever you decide to host, then make sure you book early as, just like the venues, all the good Christmas party organisers get booked up fast.
Working with a reputable and experienced Christmas party organiser will make your life a whole lot easier. Using our extensive knowledge of good venues that will provide excellent service, unleashing our creativity within your dining room and handpicking Christmas entertainment that we know will provide your guests with a fun company Christmas party experience to remember – all of this combined, will make organising this years Christmas party a breeze!
We hope you've found these Corporate Christmas Party Theme Ideas useful, take a look at our website which is packed full of fun Christmas party entertainment or give us a call on 0800 083 1172 as we can talk you through our imaginative ideas.