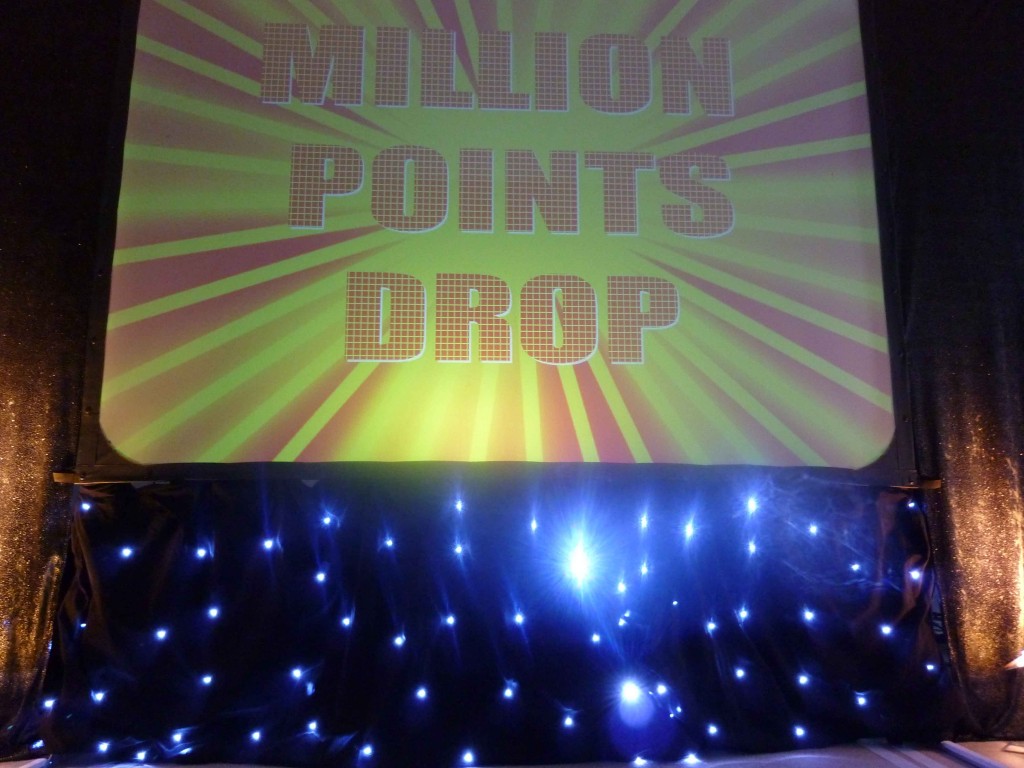 This is an evening where your team get to win a million points but only if they have got collectively what it takes to beat that drop! Our expert and charming host will not only host the show but he'll also keep the momentum going and build the excitement and competitiveness in your room. Want to make it as near to the TV show as possible and got a healthy budget? Fancy having your night hosted by the lady herself? Yes, you can even have Davina McCall guiding your teams to success! If you'd like to find out more about Million Point Drop or any of our other gameshows then give us a call on 0800 083 1172 or zip us over a quick email by filling in this contact form and we'll come back to you faster than you can say DROP!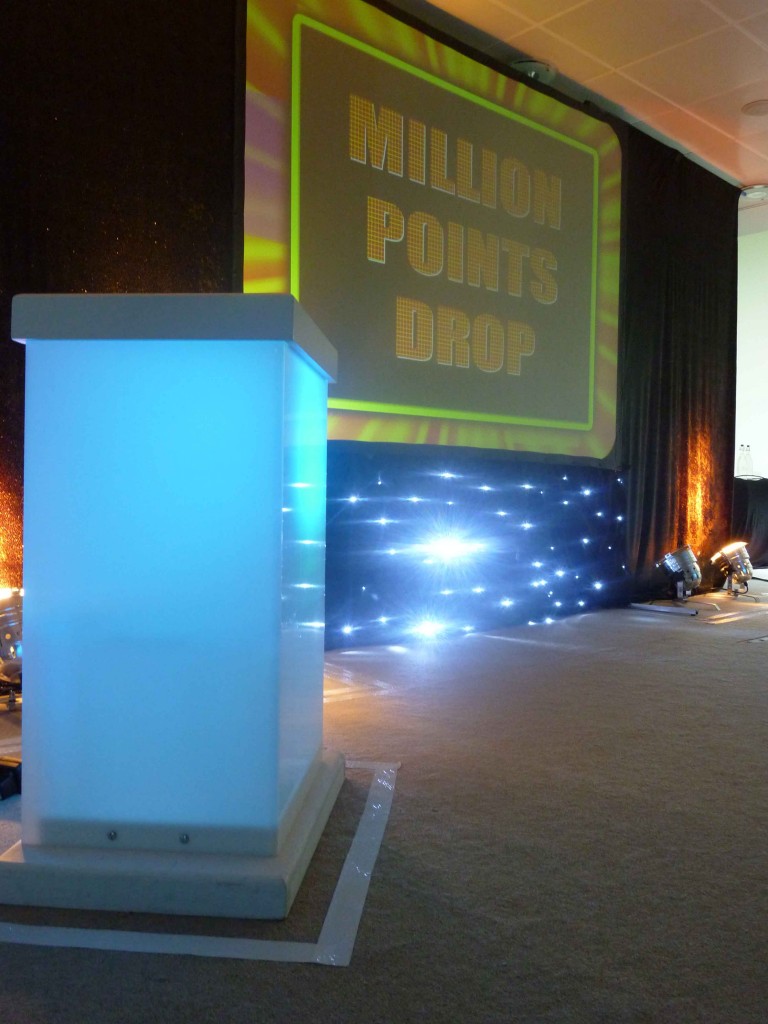 If you're looking for a gameshow that is bang up to date, where your delegates all play at the same time and you can customise with your own company questions, then Million Point Drop is ideal for you! Based on the TV smash hit show, Million Point Drop our show is an engaging and competitive team event that will reinforce your company message.
We show our questions on to a large screen and each answer has its very own drop box and plasma screen reminiscent of the programme, making it a visual and exciting game. Combine this with some fantastically atmospheric music and lighting and you're on to a winning formula!
Hosted by our fantastic professional compere, who'll motivate and guide your teams in the competition we ensure that this is a quality event.
Million Point Drop works fantastically as a conference energiser, either as one complete show or throughout the day. Want to know how Million Point Drop can work at your next event? Call on on 0800 083 1172 for more details or fill in our quick contact form.