We're thinking Christmas 2020 – you should be too.
Check out our London event-booking guide for Christmas 2020
You may think it ludicrous to be worrying about booking your Christmas party venue for 2020 already. Well actually, if you are, you are probably rather smart.
As highly experienced event organisers trust us when we say booking your venue early on is vital to avoid disappointment. If you are serious about securing a top venue in London for Christmas 2020 you really need to get your skates on.
We've put together this blog to give you the lowdown on Christmas event booking, including an overview of our favourite 15 London venues that are sure to add extra sparkle to your Christmas celebrations.
Your Christmas event venue matters
To pull off a standout corporate Christmas event there is a lot to do, from booking a venue and choosing a theme, to organising décor, props, catering and entertainment and inviting your employees.
While every strand adds up to make a potentially awesome event, your choice of venue is absolutely key – it really is the springboard for everything else. A mediocre venue in a poor location just won't cut it.
Planning a great Christmas event is the perfect way to celebrate company successes. A lavish Christmas party also shows you care about your people. An uninspired venue won't impress staff or clients.
People who work hard all year have come to expect a decent Christmas celebration. Fail to deliver and staff retention figures in the New Year could plummet.
Why book early?
Obviously the best venues in London are highly sought after and get snapped up a long time in advance.
Many businesses make the mistake of waiting until Christmas is well and truly over before they even begin to contemplate the arduous task of organising the next one, some even leaving it to the summer months. This is a big mistake when it comes to securing a high-end venue.
Businesses who regularly organise events in London know that booking a long time ahead is crucial. Competition to get the best venue is fierce. If you want to know more about securing your favourite venue in London, give our event organisers a call.
We can advise you on all aspects of event booking and match you with a venue that is perfect for your Christmas party vision.
Why use an event organiser?
The most memorable Christmas events don't happen by chance.
They are the outcome of meticulous planning, and detailed checking and re-checking. The result of such attention to detail is a seamless, thoroughly entertaining and memorable party.
As a highly experienced event organisers we know every pitfall and how to prevent mishaps. Careful and conscientious planning is a part of our DNA.
We are experts in creating stunning Christmas events where everyone has a great time.
Check out our testimonials to find out what our clients say about us.
---
One of the biggest advantages of using an event organiser like us comes down to the already established working relationship we have with London's top venues. We have put on events at the top London venues many times before and have built exceptional working relationships. We know exactly what each venue can offer, what you can achieve in terms of décor and we have sway in negotiating the best deal for you.
Many of the top London venues, for example, don't offer all-in deals with unlimited drinks, décor, food and entertainment thrown in. This leaves a lot of the responsibility for negotiating and organising individual details with you.
Working with an event organiser like Accolade takes away the headache of to-ing and fro-ing with the venue, entertainers, caterers and more. In fact, with our established contacts, we can secure a better deal than if you organised everything separately yourself.
Why not let Accolade help you? Concentrate on your business while we get on with making sure every last detail for your 2020 corporate Christmas event is just perfect.
Our uptown Christmas packages include exclusive venue hire, drinks reception, a three-course sit-down dinner, entertainment (event DJ and disco), Christmas novelties, cloakroom attendants, table centrepieces, lighting, event management and more. There are no hidden costs and you can be confident everything will go off without a hitch.
All you need to do is pick a venue.
Here are the top 15 London venues we love to work with
1. The Savoy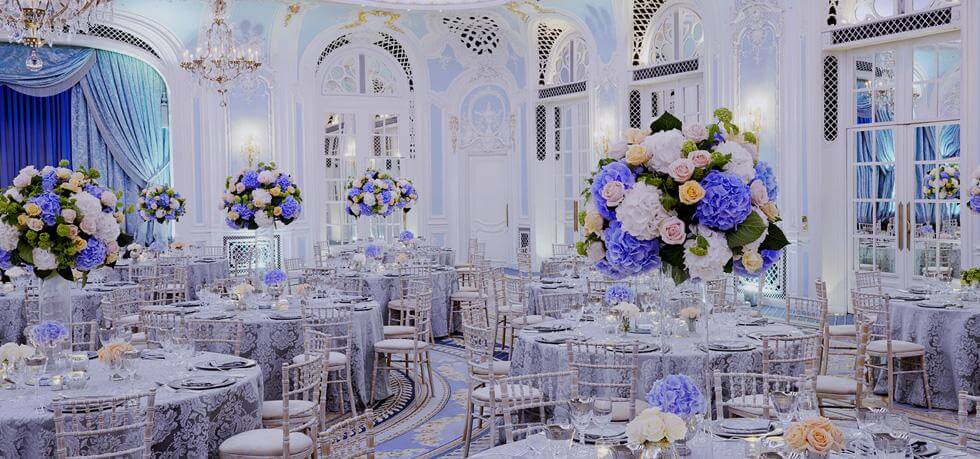 A British icon since 1889, The Savoy has reinforced its place on the world stage after a £220 million restoration. With several event space options, The Savoy is one of London's prime locations for prestigious Christmas events in the city.
Accessed from the River entrance, the Lancaster Room is the largest of The Savoy's banqueting rooms. It has a completely clear floor space with no obscuring pillars, which makes it perfect for dancing, and has capacity for 800 reception guests or 360 for a dinner/dance event.
The Edwardian-style Abraham Lincoln Room hosts 400 reception guests or 120 for a dinner/dance. The nearby art deco Manhattan Room serves as an ideal reception room for an event in the Abraham Lincoln event space. The area has its own foyer and cloakroom.
2. The Bulgari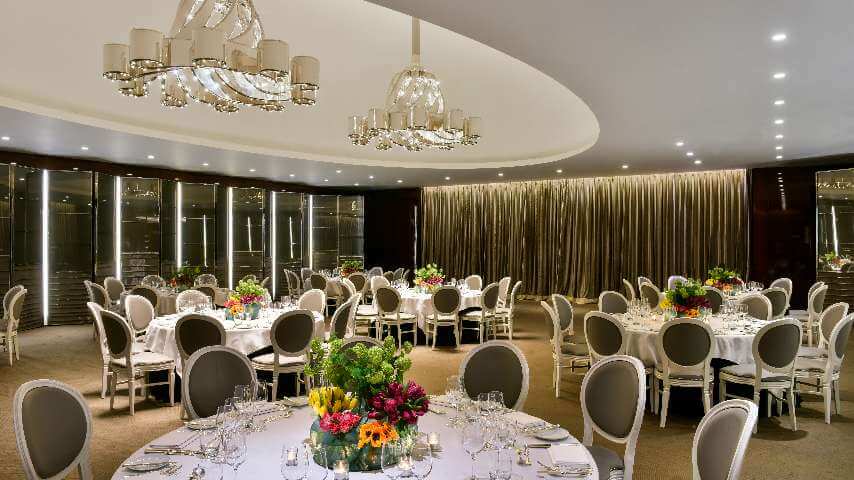 Set in London's most prestigious neighbourhood in the heart of Knightsbridge, The Bulgari Hotel is infused with the spirit of the Italian art de Vivre. The Bulgari offers timeless glamour and understated elegance with its innovative artistry and lavish use of precious marble and silver.
The quality of the service, magnificent elements such as the spa, pool and private screening room, and the distinguished location beside Harrods all contribute to an uncompromising sense of excellence. Event space generously accommodates 280 reception guests or 120 for dinner and dancing.
3. The Dorchester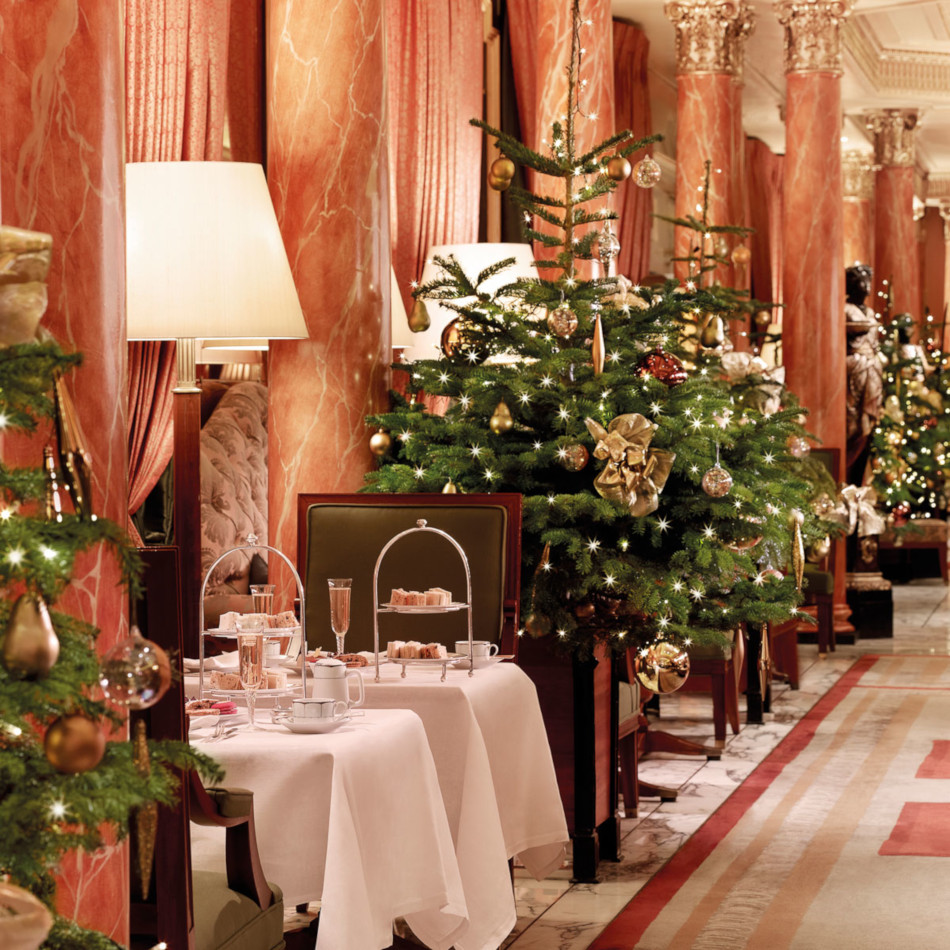 The Dorchester is the place in London to meet and celebrate. A London hotel icon steeped in history, The Dorchester lends a special distinction to any event or celebration and has long been the favourite choice of celebrities, world leaders, royalty and high society. Famous guests include Elizabeth Taylor and Prince Philip.
The stunning Ballroom accommodates a magnificent 1,000 reception guests or 450 with lavish tables for a dinner/dance. This Ballroom is the epitome of luxury and grandeur and has its own private Park Lane entrance.
4. Jumeirah Carlton Tower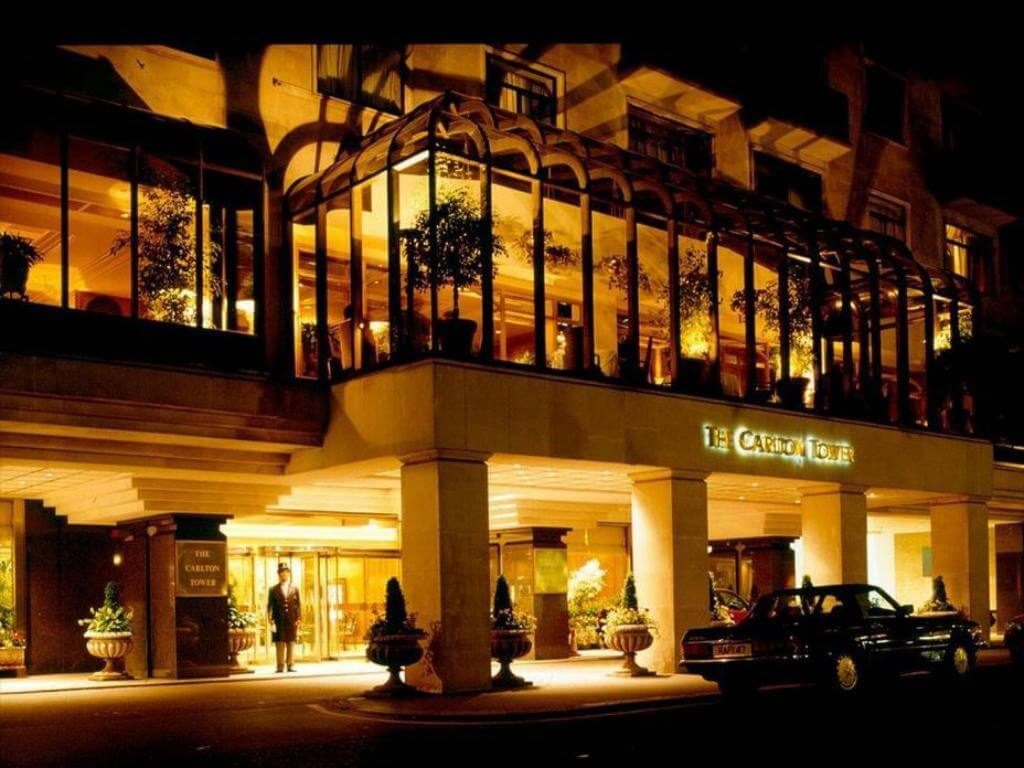 A beacon of British style and sophistication, Jumeirah Carlton Tower is a renowned five-star hotel located on Sloane Street, in the hub of Knightsbridge.
This luxury hotel boasts a beautiful Ballroom adorned with impressive Chandeliers, silk panelled walls and ornate wall lights. Hosting 700 reception guests or 350 for a dinner/dance, this is a truly elegant and classic setting perfect for any sophisticated corporate event.
5. The May Fair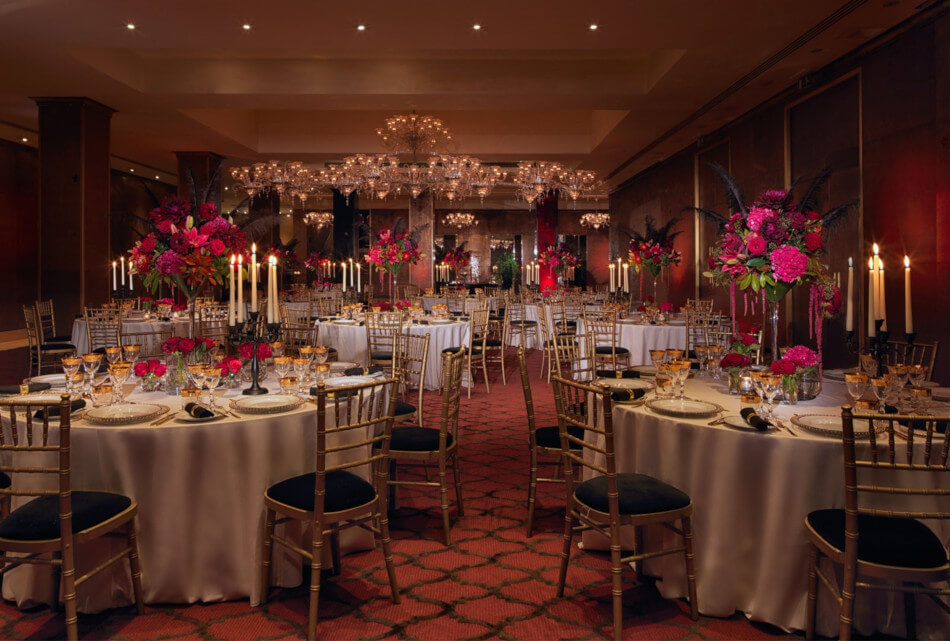 Expect the extraordinary when you celebrate Christmas at The May Fair Hotel. Located in one of London's most affluent and desirable neighbourhoods, The May Fair is a chic and contemporary hotel offering a variety of eminent event spaces.
The Crystal Room, accommodating up to 260 people, boasts an opulent Baccarat chandelier. The spectacular Danziger Suite pays tribute to an era of elegance with its decadent Art Deco style and comfortably fits up to 170 people for dinner.
A private dining room for up to 72 guests features antique walnut parquet flooring, dark wooden panelling and a green marble fireplace.
6. The Waldorf Hilton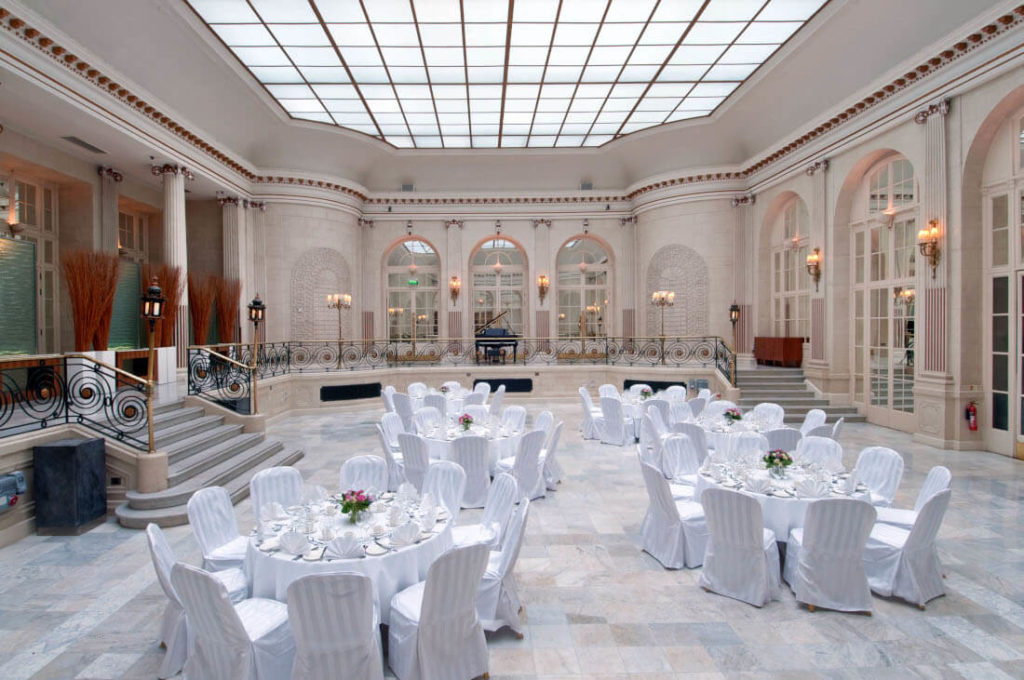 The Waldorf Hilton is a popular choice for business and social events and is positioned within walking distance of three London Underground stations – Covent Garden, Charing Cross and Holborn.
But it's not just the central location that makes this venue stand out from the crowd. The beautiful Adelphi suite is a magnificent event space featuring state-of-the-art lighting, grand columns and elegant chandeliers.
The room accommodates 500 reception guests or 250 for a dinner/dance and can be set up to include a stage and special lighting.
7. Kimpton Fitzroy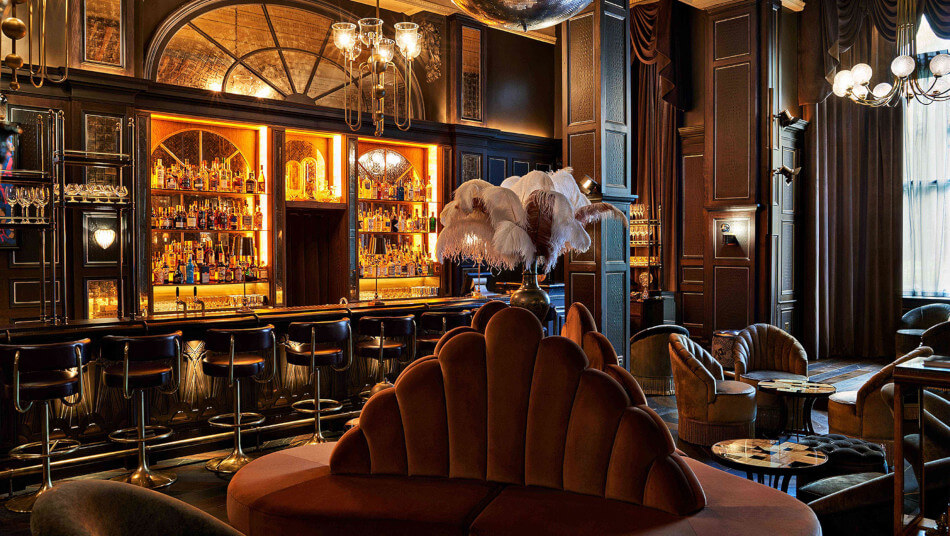 As part of an £85 million refurbishment, the original ballroom at Kimpton Fitzroy London has been restored to its original splendour.
The grand event space boasts original architectural details, a full wall of windows, a mezzanine gallery, and has a private entrance on Bernard Street. Capacity for a dinner/dance is 180 or 400 for a reception party.
8. Courthouse Hotel Shoreditch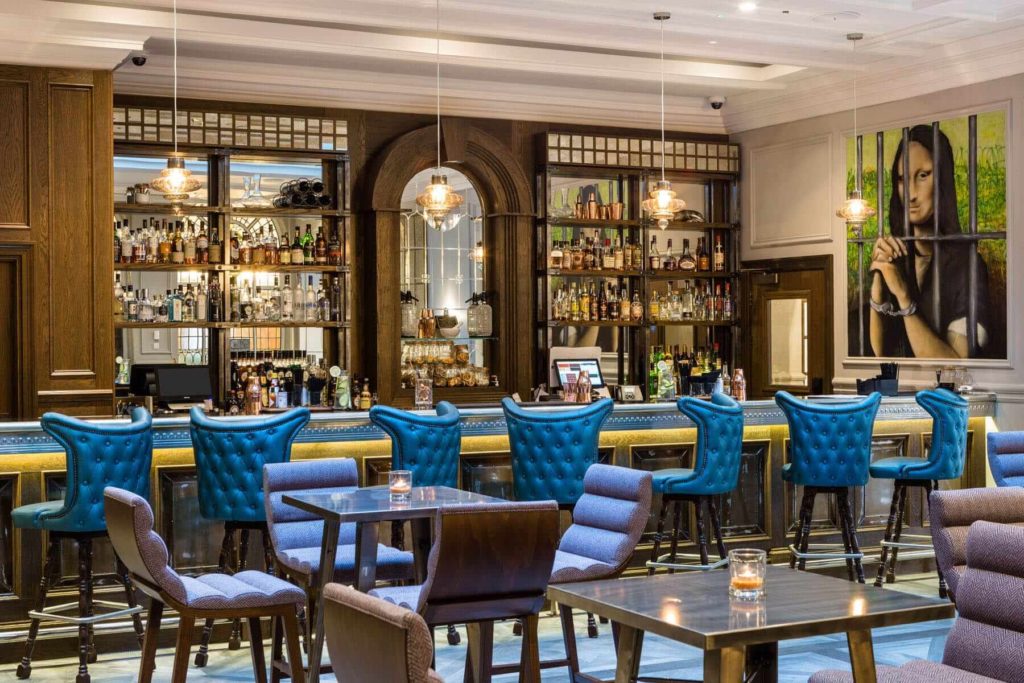 Located in the centre of Shoreditch, the Courthouse Hotel Shoreditch combines the grandeur of a Grade II listed Baroque style building with laid-back personalised service.
The Chamber Suite can be used in its entirety to accommodate 350 dinner guests or 700 reception guests, or as any combination of the 5 individual chambers for smaller numbers.
The suite has its own private entrance and offers a blank canvas, which makes it easy to adapt to your preferred theme or style.
9. Conrad London St James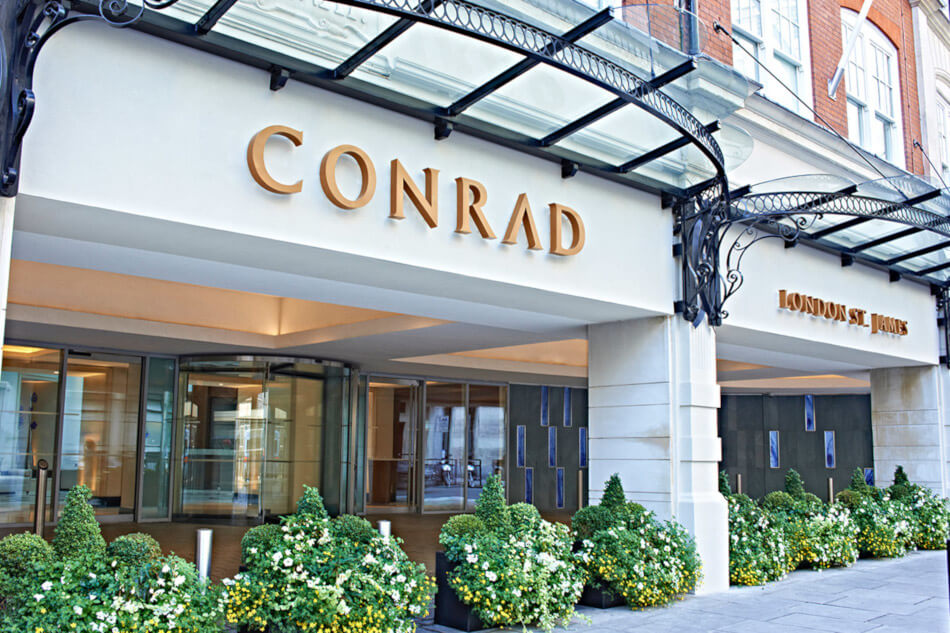 Boasting a prime location on the doorstep of Westminster, Big Ben and Buckingham Palace, the Conrad London St James is the perfect venue for glamorous drinks receptions, lavish afternoon teas and luxurious banquets.
The chic venue offers event space with built-in lighting, which can be set to white, red, blue, green or purple to match or complement your event theme.
This is a venue that will be sure to impress all of your guests. Capacity is 300 for a reception or 180 for a dinner/dance.
10. One Whitehall Place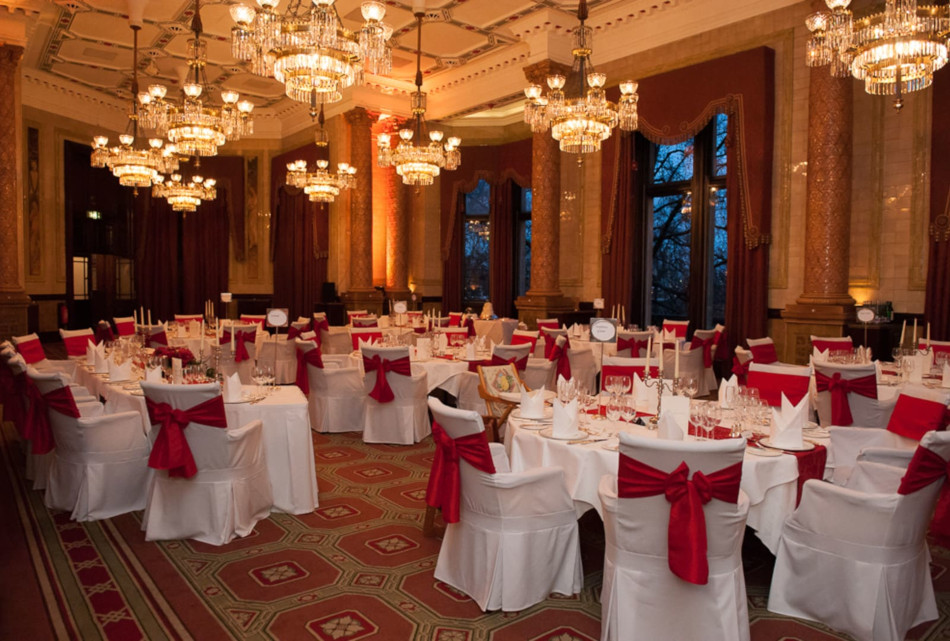 One Whitehall Place is a historic Grade I listed venue, situated 2 minutes walk from Embankment tube station and the River Thames. The venue, linked with the Royal Horseguards Hotel, offers eight different function rooms that are all bursting with character.
The Whitehall Suite is the largest event room accommodating up to 350 guests. The room features some of the finest examples of faience tiling, an interior design technique used in the 1880s by esteemed designer Alfred Waterhouse.
Also suitable for large parties is The Gladstone Library, which houses over 25,000 books that belonged to William Gladstone.
11. Le Meridien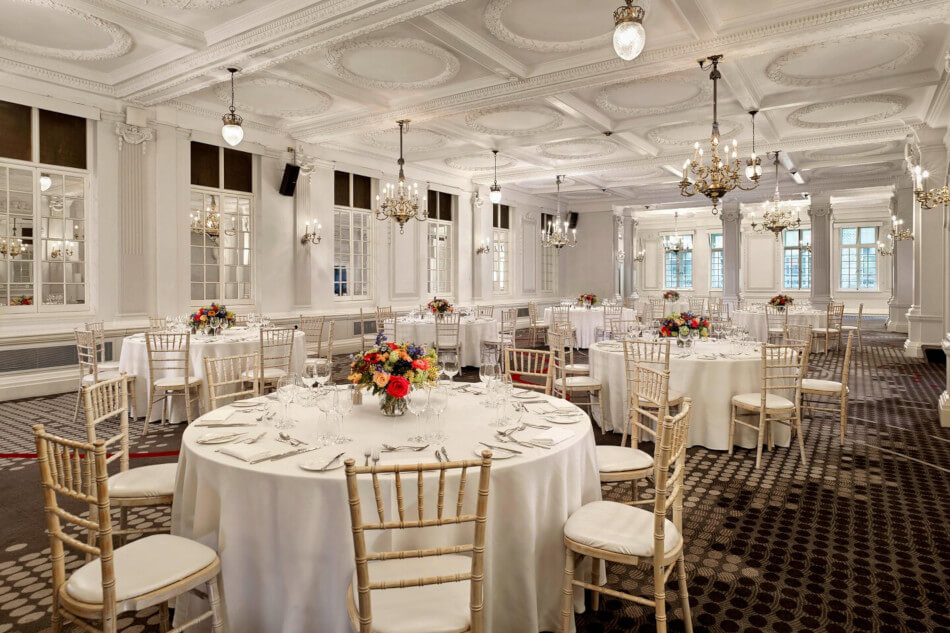 Located on the first floor, the Georgian Suite offers a modern and chic event space, with a capacity of 180 dinner/dance guests or 245 for a reception.
With high ceilings and mirrors along the length of one wall, the Georgian Suite offers a captivating setting for a prestigious event. Just opposite the Georgian Suite is the Adams Suite, which is ideal for pre-dinner drinks.
12. Simpson's-in-the-Strand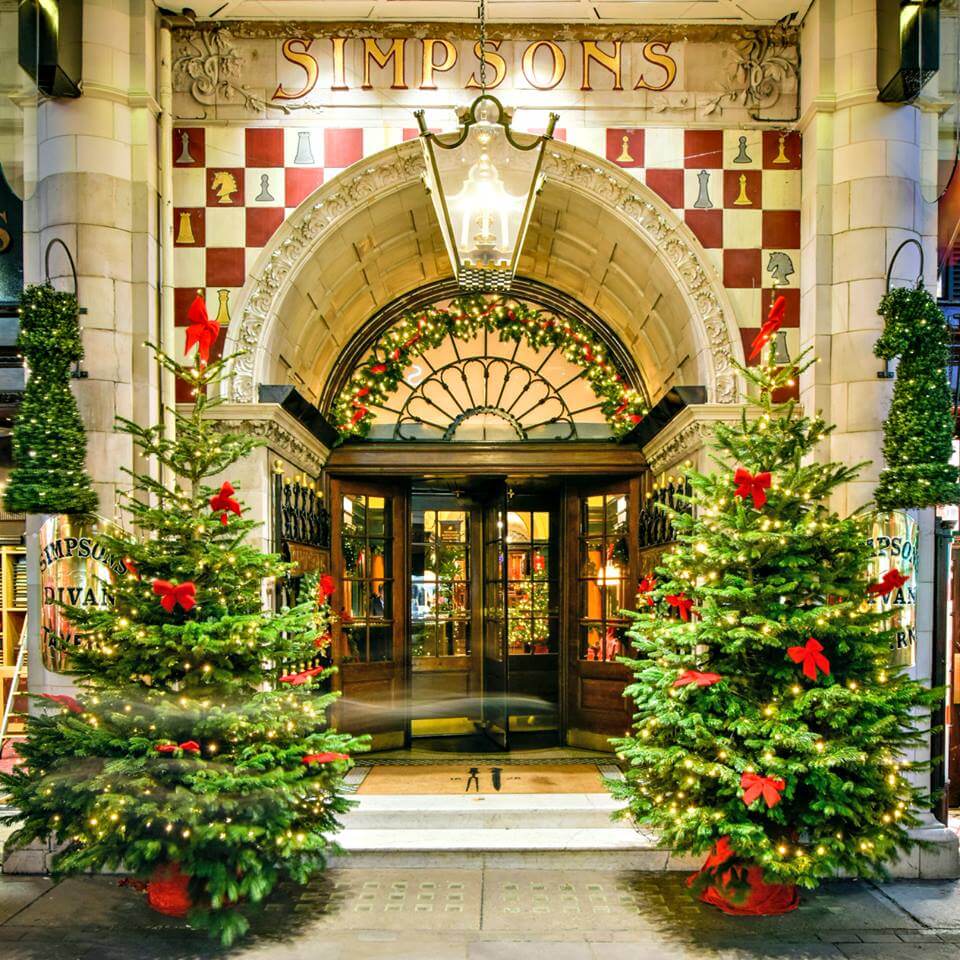 Simpson's-in-the-Strand houses one of London's most historic landmark restaurants and has been offering classic British dishes to its delighted patrons for over 170 years. Simpson's has two beautiful and historic event rooms, The Regency and Bishop's Rooms, both perfect for any Christmas event.
With huge Waterford crystal chandeliers and elegant decorative oil paintings, the Regency Room accommodates up to 250 guests and is equally suited to lively celebrations or more conventional affairs.
13. The Landmark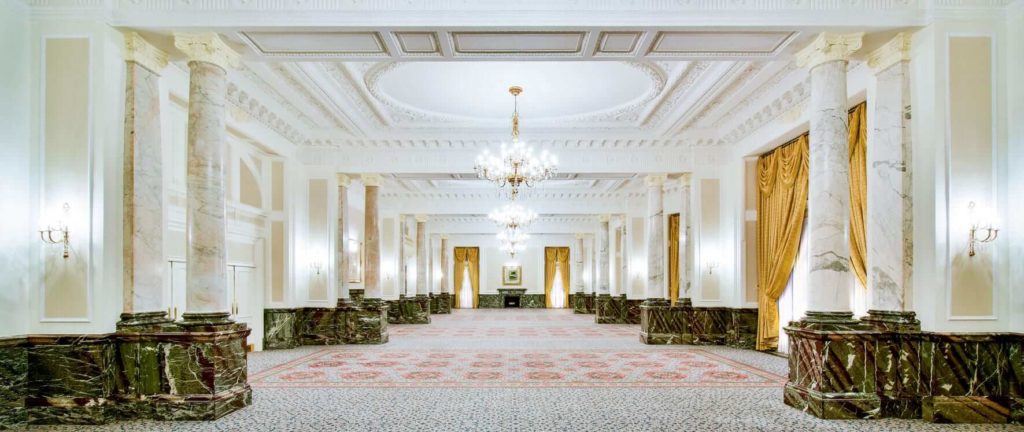 Boasting over 22,000 square feet of event space, The Landmark London offers versatile options for banquets, reception parties and private dining.
The Marble Ballroom is truly beautiful with imposing marble pillars and chandeliers and benefits from having a high ceiling, large windows, natural lighting, plenty of floor space and street access. The elegant setting accommodates up to 500 guests.
14. Sheraton Park Lane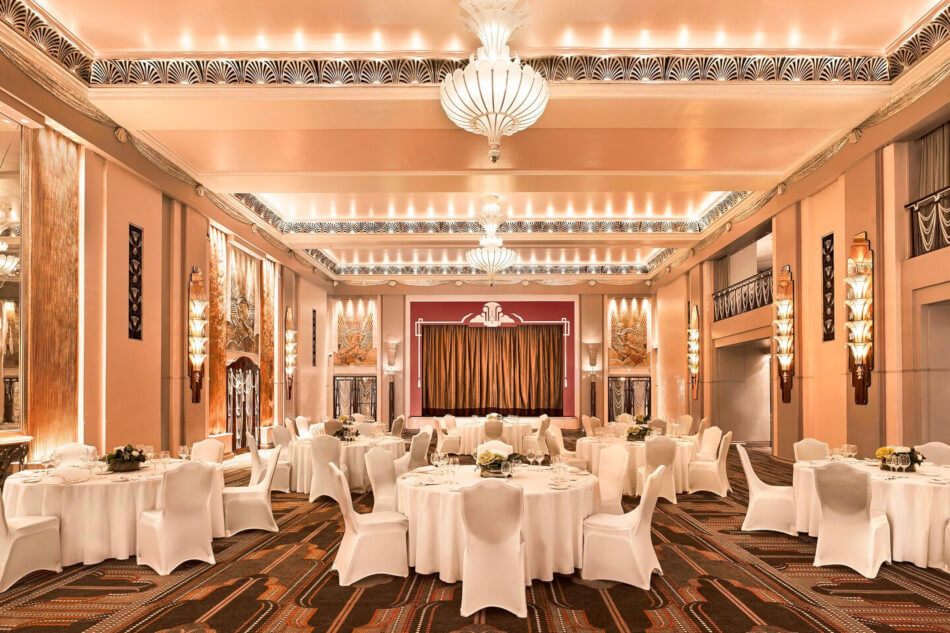 Just opposite Green Park, the Sheraton Park Lane is a stunning Art Deco hotel in the heart of Mayfair.
The 70-year-old Grade II listed Ballroom boasts dramatic high ceilings, a cloakroom, a built-in stage and a large dance floor, as well as its own dedicated entrance. For smaller parties, the Tudor Rose Room seats 120 guests for dinner and dancing and is linked to the Oak Room which can be used for a reception.
15. Marriott London Grosvenor Square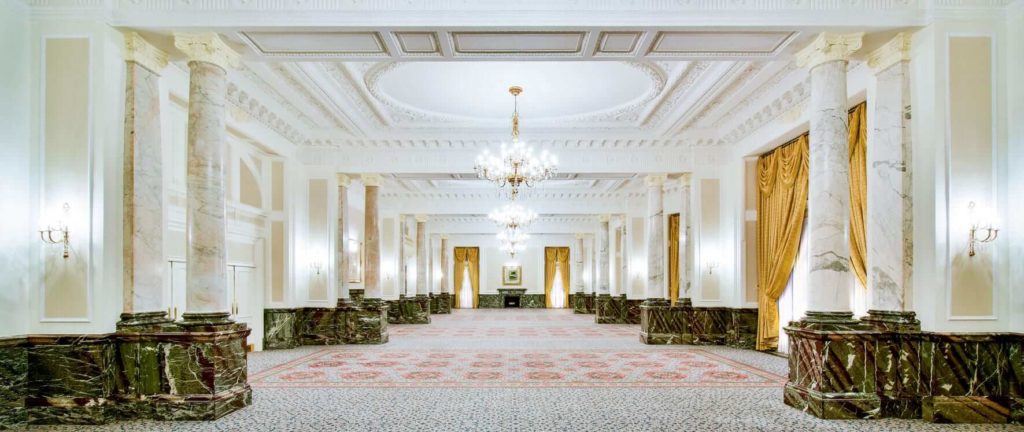 Located in the heart of Mayfair, the Marriott London Grosvenor Square boasts an air of elegance. In one of London's most exclusive areas, whatever type of event you are planning the Westminster Ballroom is the perfect backdrop.
The unique ballroom elegantly complemented with three stunning crystal chandeliers and pin spot lighting creates the perfect Christmas ambience. This stunning ballroom is suitable for up to 900 reception guests, or 550 guests for dining and dancing.
---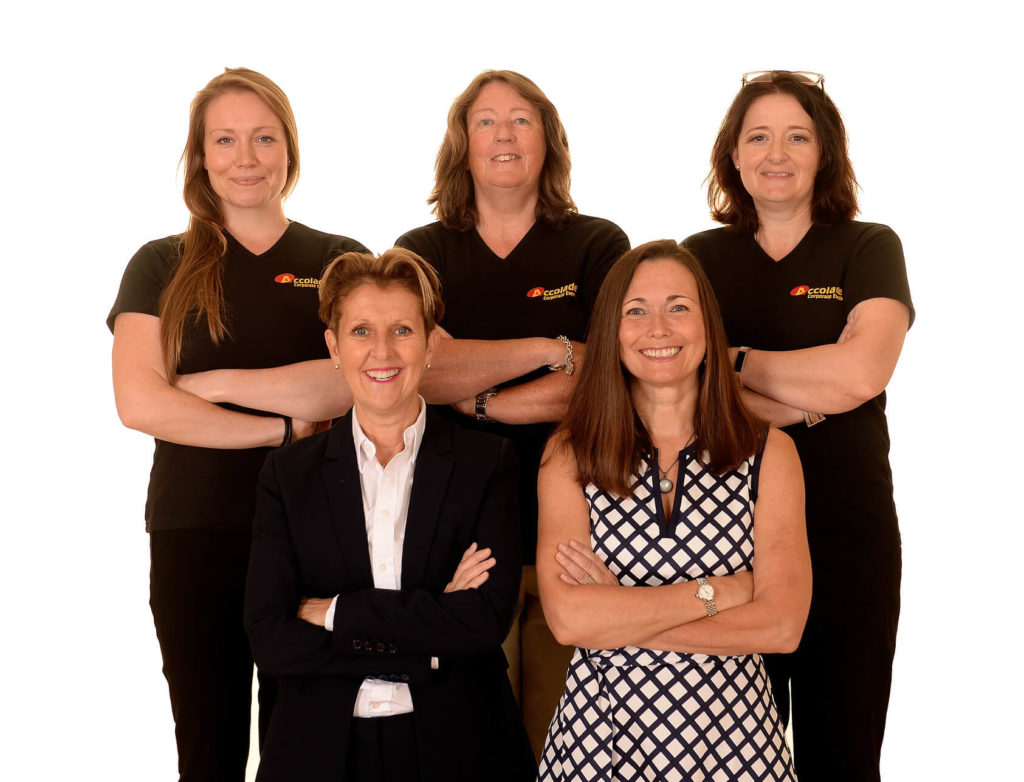 Don't miss out on the best Christmas venues! Give us a call today for a free, no-obligation chat.