Finding a venue can be a daunting process. 
Where do you start? There are so many potential locations where you can host an event, but the chances of discovering a venue with genuine 'wow factor' is insanely difficult.
Then, even if you have a dream location in mind for your conference, meeting, product launch, team-building event, special celebration or awards ceremony, is it within your budget? 
There are so many questions to ask each venue. What is included in the price? What add-ons are there? How long in advance do you need to book? Is there a minimum spend per person? Can you use your own caterers? 
Inevitably, each venue will have its own price structure, which makes it a real headache to compare them. 
This is why it is far better to call on the experience of event management experts. And the incredible thing is that we can help you find your ideal venue – for FREE!
What's the catch?
When we say that our venue finding service is free, we often get the response – there must be a catch? No doubt you are thinking we will throw on a few extra pounds per person to cover our costs and hide the fee? What's the likelihood that we won't share the venue's price list and contract?
There has to be a catch! Nothing is really given away for free. Is it?
Well, actually Accolade's venue finding service is 100% free of charge.
We don't add any charges, there's no minimum spend and you contract directly with the venue – we offer total transparency.
So what's in it for us?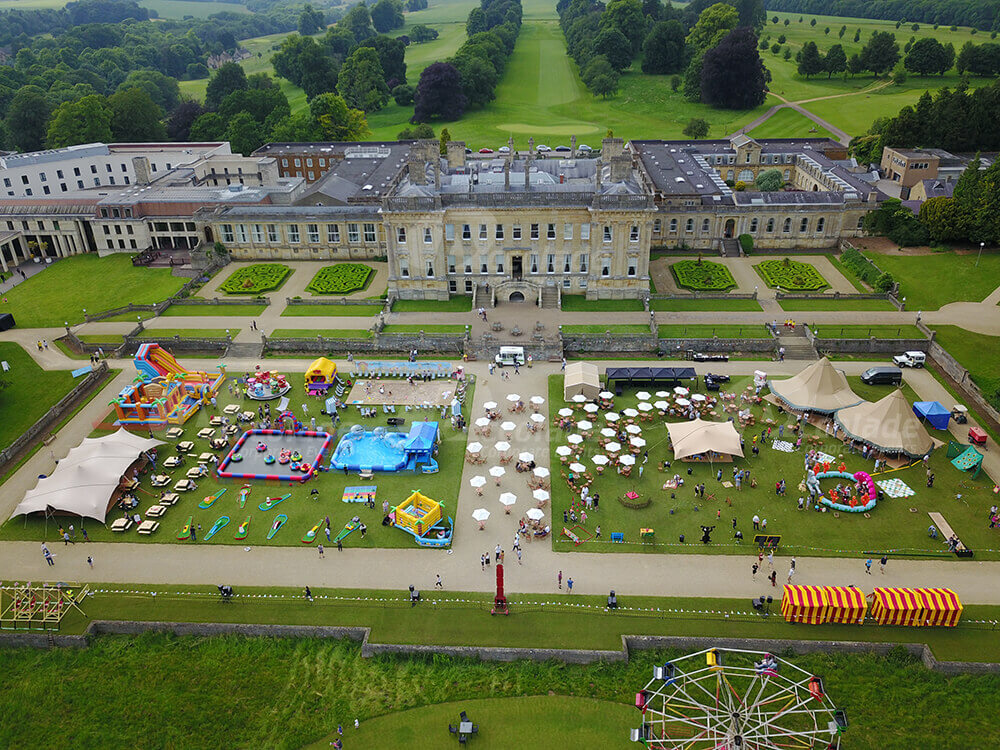 Admittedly we don't do it just for love (although we have to admit that we do love venue finding). We do receive a small commission from the venue for referring you. 'Aha!'' I hear you say. 'So, that's the catch, we have to go where you want us to go!'  The simple answer is no, you go where's best for your company and your event. We are not tied into any venue chain whatsoever and are free to suggest any venue in the country that's right for you. 
Using us as a venue finder is a bit like finding a good mortgage broker rather than going straight to the bank. Yes, the broker earns a commission, but his or her precious reputation is built on getting the buyer the best possible deal.
And that is exactly what we can do for you when it comes to finding the best venue.
It's not just our expertise you get… 
We place a lot of business week in, week out, and we can use our bulk buying power and negotiate preferential rates for you. If you approach a venue direct, the chances are that you won't get as a good a deal as we can get on your behalf – and what do we do with these better rates? We pass them straight over to you! It really is a win, win situation.
In addition, we can often negotiate catering and bar bills down for you, getting you a far better deal than if you went to the venue directly yourself.
Never underestimate the value of knowledge… 
The truth is that we will probably know many more venues than you will. We know the capacities and if they will be a good fit for your group. We know all the questions to ask that you may overlook, such as: Is there natural daylight in the room? Are there any pillars in the room? Where will the coffee breaks be served? These little questions and details all add up to a smooth-running event.
And in the event that the venue you had your heart set on is already booked on the date you are after, we'll be able to come up with alternatives that may even turn out to be better than your first choice.
Help when things go wrong
Hell yes. Things can go wrong. It's unlikely that a venue will mess it all up, but it happens. If you have a bulk buyer behind you, then you have a greater chance of solving the problems that life throws at us.
Let us tell you about a recent example when an event organiser's worst nightmare came true – the dreaded double-booked venue!
Averting venue disaster…
A client of ours was holding a very high profile product launch with people travelling all over the world to an incredibly atmospheric period property. We had booked the space for them eight months previously and had been in communication with both the client and venue throughout. Everyone was excited, everything was going well… until… we got a call from the venue saying that they were sorry, and they didn't know how it had happened, but they had double booked. They were proposing to move our client to a generic hotel nearby, and although they apologized profusely, as far as they were concerned, there wasn't anything else they could do, and that was that. 
Oh no, it most certainly was not! 
We hadn't planned every meticulous detail to be left hanging, so as a bulk buyer of space, we spoke with the manager and after some discussion, they agreed that our client wasn't going to be moved and they bumped the other booking instead. The venue even threw in a half bottle of wine per person for our client as a gesture of goodwill. 
Our client wasn't even aware that there had been a problem!
Not only do you get a bigger choice of venues because of our industry knowledge, and a better rate because of our bulk buying – you also get someone to protect your event when a curveball gets thrown in!
Relax – let us find your ideal venue
We'd love to help your company with your venue finds and it really can be anything from a meeting for 30 people to an away weekend for a 1000 people – we love all shapes and sizes!
Call our conference and venue finding team on 0800 083 1172, email us at enquiries@accolade-corporate-events.com or whizz on over to our website and see all we can do to help your company.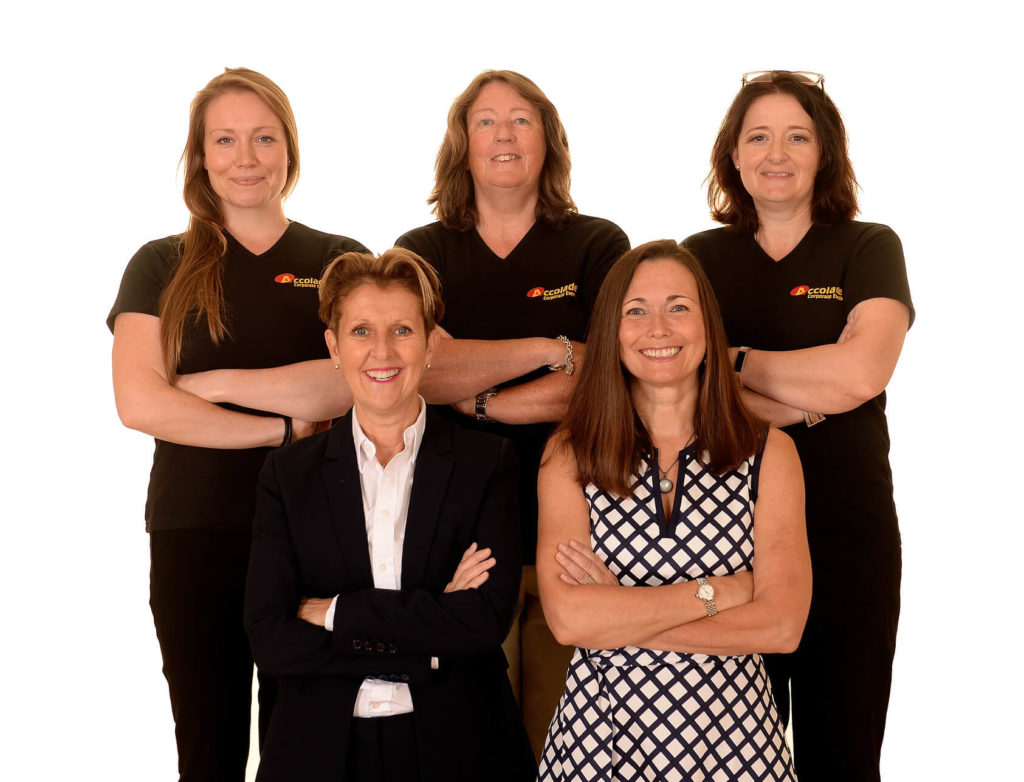 Let's talk about how we can make your next event a total success!