Step by step advice from the industry experts
Organising your next corporate event can be a little daunting, to say the least.
We've had more than 20 years of successful corporate event planning, and we understand the difficulty that goes into organising big events.
Here are 11 steps we've identified to help you plan that perfect corporate event.
1. Know your objectives
Understanding how your corporate event fits into the bigger picture of your company's objectives is a good first step.
It's more rewarding to receive a 'thanks for all of your hard work' message after a corporate event than a 'we need to regroup and work our way through this' message.
If your objectives aren't clear, there's a good chance you won't be choosing the right event for your company.
2. Establish the date
If the date of your event is far down your priorities list when it comes to planning your corporate event, you are heading for a whole host of trouble further down the line.
Your top priority when settling on a date is to make sure that your key team members are all available.
Check there are no industry conferences or awards that will clash and result in absences. To do this effectively, send a 'save the date' invitation to everyone as soon as possible.
3. Decide where the event will be held
We don't mean deciding whether it is going to be hosted in your offices or an off-site venue.
We're talking geographical location. If your offices are spread over the country, you'll need to first settle on a city to host in.
Try to get an equal travelling time for all attendees and check the motorway and rail links, too.
4. Decide on the activity for your corporate event
Before you even start your search for a venue, you need to know what you are hosting.
At Accolade, we have extensive experience with venues and know exactly what venues can host what specific activities, and these are all questions you'll need to keep in mind when searching.
See here for some corporate party theme ideas.
5. Research and call venues
You'll need to research venues in your chosen area to ensure they are suitable for your event. This starts with the task of the call around.
You may find yourself calling dozens of venues before finding the right one, so it's important to have a checklist of 'must ask questions' for them.
6. Evaluate venue costs
Just because it's cheaper, it most certainly doesn't mean it's better.
You've got to really know what you are comparing and work out what specifics you are paying for. This is crucial for the success of your event.
It's all very well if a venue isn't charging you for using their outside space, but when you can't place the activities that you want to host on them, that's no good.
We've got a keen eye for spotting all the pitfalls of a venue, and what adds value, too.
7. Shortlist venues to visit
Before you even step out of the office, discuss the shortlisted venues with the other organisers. You could save yourself a lengthy journey.
Your colleagues will often have valuable insight as to why they like or dislike a venue, and it's good to listen to them.
8. Visit the venues personally
Experience and personal knowledge of venues is worth its weight in gold. After all, what looks great on a website often isn't.
We spend time throughout the year visiting venues and not only seeing how polished the facilities are, but how flexible and professional the team that's running it is.
At the end of the day, you can't have a wonderful venue with an awful conference and events department, and vice versa.
9. Speak to your corporate events company
Before you go booking the venue, talk to the events company. There's been many a time that we've saved the day and spoken to the venue and ensured our clients book the correct space.
Your events company will be more than happy to talk to the venue. It's in everyone's interest to make sure your event is perfect and runs smoothly.
10. Book it
Once you've checked and double-checked, it's time to book it! Of course, you'll have checked all the T&C's and established the cancellation policies.
11. Breathe
…and breathe! For the time being, at least. There is lots to be done to ensure your event is both perfect in your eyes and successful in the eyes of your attendees!
If you need help planning your corporate event then call the events experts on 0800 083 1172.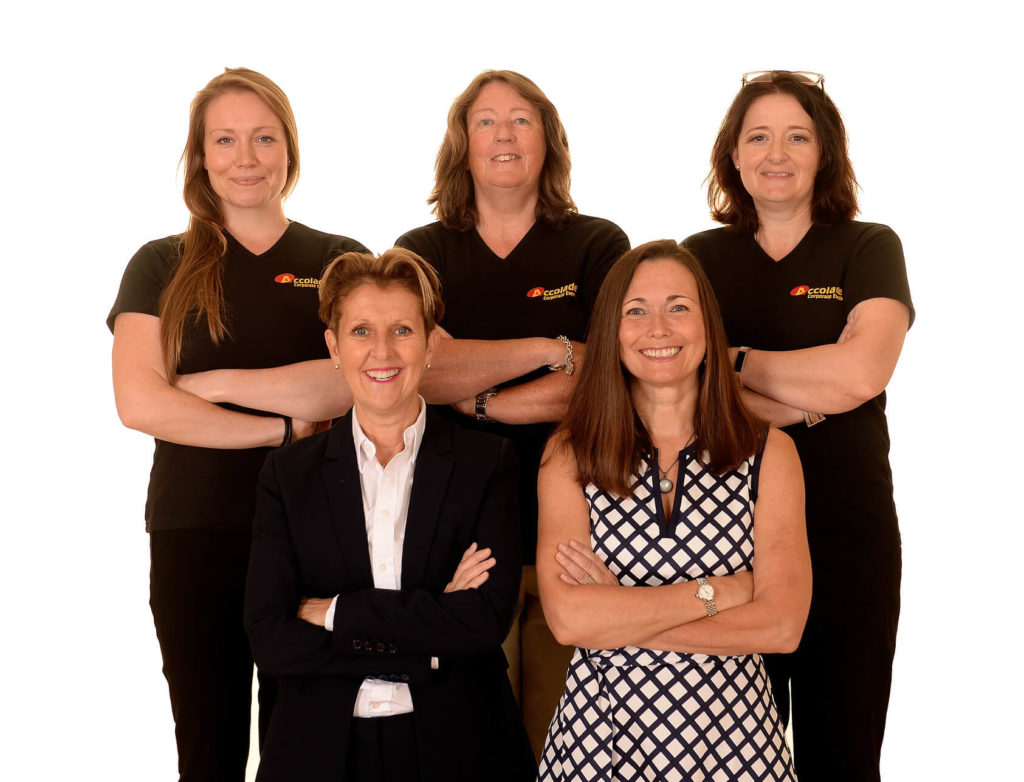 Let's talk about how we can make your next event a total success!