Back to the 80's
Rubik's cubes, walkmans, shoulder pads, Duran Duran and Dexy's – this is a blast from the past and the ultimate 80's party!

Duration
Flexible

Group Size
30 – 5000

Indoor – Outdoor
Indoor

Location
Can be hosted throughout the UK at a venue of your choice
"It was a thoroughly enjoyable event. It's nice to know that we now have an event company we can rely on! I will make sure I sing your praise!"

Abbott
Get ready to be propelled back in time as your guests step back to the '80s with this fantastically over the top fun themed party!
Shoulder pads, flicked hair and the age of the new romantics and raves, the '80s was a melting pot for a wide range of different styles – some were absolutely fantastic and some were decidedly dodgy, all of which will be reflected at your Back to the 80's party night! With Rubik cube table centres, giant walkmans, mobile phones looking like more giant bricks and retro 80's props decorating your room, this is going to be a cool evening.
A fantastic DJ will be playing the retro sounds from fabulous 80's groups like Duran Duran, Toyah, Dexy's Midnight Runners and Spandau Ballet all dance floor-filling tunes and what a dance floor it'll be with our large multi-coloured illuminated dance floor, it'll be a striking feature of your room. With the '80s being the peak of the rave scene then why not give away glow bracelets, necklaces or headbands to your guests to create a moving visual impact to your room.
Hosted anywhere in the UK and for literally any number of guests, we can come to your venue or help you find the perfect location
If you would like to host some live entertainment then we work with some of the nations top tribute acts, all of which have been carefully selected to give a professional and quality performance and engage your guests and ensure a fantastic time for everyone. if your company has got a larger budget then why not have the real deal, imagine Rick Astley, T'Pau or the Human League performing at your corporate party! Admittedly these would be for the big-budget events but we definitely have a range of different 80's bands to suit everyone's budgets.
With 80's celebrity lookalikes circulating with your guests, it's an ideal photo opportunity with Adam Ant, Mr T or Madonna. With retro arcade games like space invaders and Pac man for everyone to enjoy – this is going to be a top night and we've got a whole host more ideas for company party too!
Give our party experts a call on 0800 083 1172 or fill in our contact form and we'll give you a call.
You may like to make a safe bet with our fun Viva Las Vegas party theme!
Frequently Asked Questions
Where do you host your events?

It's easier to ask us where we don't host them! All our events are totally portable, so we can come to the location of your choice. We work extensively throughout the UK and also host events in Europe and Worldwide.
Do you have a price list?

The simple answer is no and this is because our events can be hosted for any amount of people in any location, so a price list just wouldn't work. Once you contact us we can send over a full proposal including costs super quickly.
What Our Clients Say
"Very impressed at the range of activities on the Saturday afternoon and the fireworks in the evening were incredible. The whole day was clearly very well organised and you could tell by the way everything was smoothly managed and directed. A very well done to the team for arranging."
BJSS
"The energy by 500 people performing the HAKA was AWESOME!"
Barclaycard
"The Accolade team were amazing as usual. Everyone had a great time and no negative feedback has been received – you get what you pay for!"
Well Sky
"Everyone thoroughly enjoyed the day and it was good to see everyone getting stuck in!"
British Gas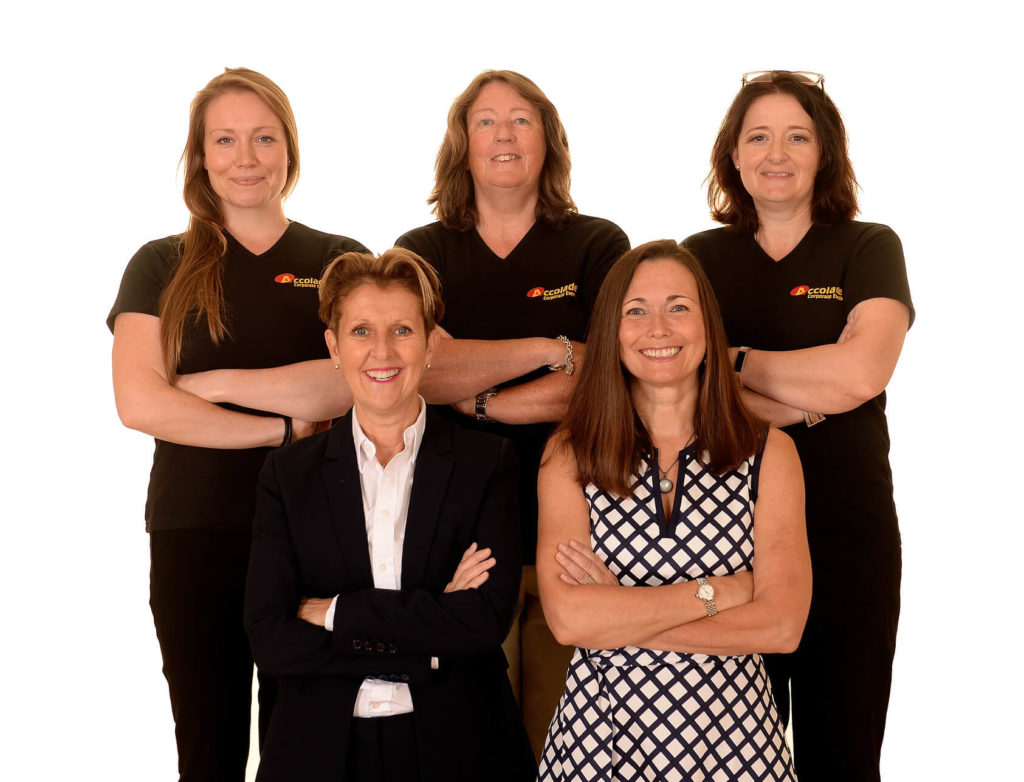 Let's talk about how we can make your next event a total success!