Team Apprentice
Lord Alan will see your team now, please step into the boardroom and let the process begin!

Duration
3 hours to a full day

Group Size
12 – 250

Indoor – Outdoor
Both

Location
Can be hosted worldwide at a venue of your choice
"I wanted to write to thank you both – and 'Lord Sugar' and 'Nick' of course – for organising and giving us such a fantastic day yesterday, we all thoroughly enjoyed it. We have received so many thanks from those who came along. We will definitely think of you for any further events that we might have in the future and I will tell others all about you as well."

GlaxoSmithKline
If you need an event that delivers your message, brings your team together and is also a lot of fun, then this is the event that you are looking for.
Team Apprentice is a perfect team building event. It's great fun but at the same time it encourages team work, communication and time management which makes Team Apprentice an event that can really motivate your team. Want a quote? Fill in our form and we'll call you within the hour.
Right from the start, Team Apprentice makes a big impact on your teams, from the moment the music starts, right up until Lord Alan Sugar-Rush and his Eagle Eyed Advisors announce which team he's going to hire.
We keep each and every one of your team members engaged, motivated and eager to win! Quite simply, Team Apprentice is one of our most popular team building events to date.
We have flexible versions for any group size and any location in the world.
We put your company through its paces as you compete in a series of carefully selected activities to see which team will be hired! The beauty of Team Apprentice is that you can really tailor the tasks to suit your specific objectives.
With the flexible format that we have created over years of hosting this successful event, we find that many of our clients choose to include a task that is directly related to their business and the results? The results are amazing; the creativity that flows in the company related task is worth its weight in gold.
If you'd like to know more about the specific activities that can be hosted on our Apprentice corporate event then why not call our team on 0800 083 1172 today for more details.
You may like our Charity Apprentice version of this hugely popular event!
Frequently Asked Questions
Is Team Apprentice negative, do you fire people in Team Apprentice?

No, most definitely not. This is very much a positive team building event. Teams compete to be hired and nobody is ever fired.
We've got a big group, will Team Apprentice work for us?

It all depends on what you mean by a big group. Even though the TV show only has two teams, it's far better to have a number of teams competing at one time. We've hosted our Team Apprentice for 250 people in the past, we just need to tailor the tasks to suit.
Is Team Apprentice a very serious event?

The over riding feeling and atmosphere of the event is fun. There will be lots of energy and laughter in the room but we can tailor it to include a serious company task if you'd like.
Is Team Apprentice an indoor or outdoor event?

It can be both. Depending on the tasks you choose, we can have the best of both worlds and host the boardroom sessions inside but give tasks that take your teams outside or it can be hosted totally indoors, it's entirely up to you.
What Our Clients Say
"We enjoyed the afternoon, it was well organised so that we managed to get various different activities in, as opposed to doing one thing all afternoon. This kept the energy high and allowed everybody to get involved and show their strengths. "
AstraZeneca
"I would like to say a big thank you from us to you and your team for Team Apprentice . The Medical team enjoyed themselves! Especially, I appreciate you accommodating my various requirements incl. tailoring the buying task to ensure list items would be appropriate for a food bank or homeless shelter. A fun afternoon, while giving back to our community!"
Bupa
"Everyone thoroughly enjoyed the day and it was good to see everyone getting stuck in!"
British Gas
"It was a fantastic day. The team were really engaged and had a lot of fun. It was great from a team building perspective – a great way for people to get to know each other better. Other people have been asking about our day and we'd be happy to recommend them to you."
Lloyds Banking Group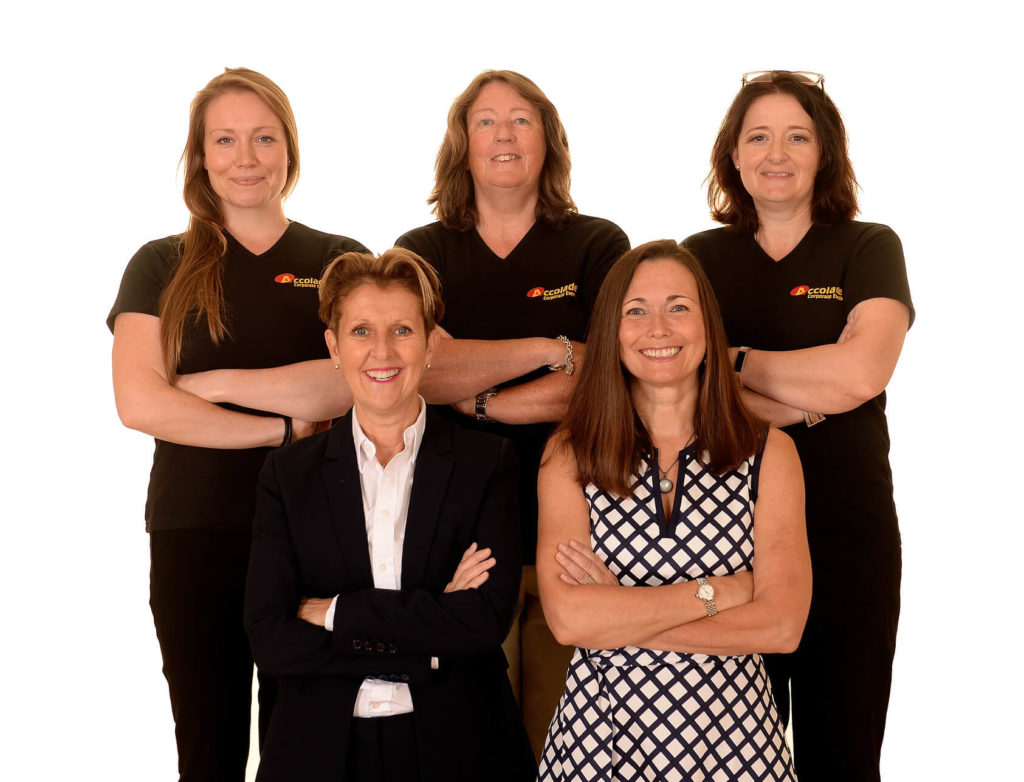 Let's talk about how we can make your next event a total success!