Duration
Flexible from 45 – 60 minutes

Group Size
10 – 1000

Indoor – Outdoor
Indoor

Location
Can be hosted worldwide at a venue of your choice
"It was a thoroughly enjoyable event. It's nice to know that we now have an event company we can rely on! I will make sure I sing your praise!"

Abbott
Your team singing in perfect harmony…what an experience!
This is a truly inspiring icebreaker, it's the kind that makes the hairs on the back of your neck stand up and has reduced delegates to tears when they hear just how sensational they can be. Your Song will be legendary.
Usually people are fearful about singing, but this session uses their fear to your advantage, it grabs hold of opportunities in a hugely positive way and it shows that you can achieve spectacular results outside of your teams comfort zone.
We can cleverly build your company message, ensuring your values, your objectives are focused on throughout the session.
Your Song can be hosted for literally any size of group and in any location worldwide – it's a super flexible energiser with dramatic results!
Our success with this wonderful energiser lies firmly in the vocal coaches that we carefully select to host your event. Each one is experienced in performing and coaching in the West End, on tour or on the TV, this is how they effortlessly command the respect and attention from your delegates and how they ensure your group has a positive attitude to the session, which then transforms to success.
Want more information about how to organise your singing team building event? Call our team on 0800 083 1172 today.
We know that you're going to love our Company's Got Talent event – why not take a quick look?
Frequently Asked Questions
Where do you host your events?

It's easier to ask us where we don't host them! All our events are totally portable, so we can come to the location of your choice. We work extensively throughout the UK and also host events in Europe and Worldwide.
Do you have a price list?

The simple answer is no and this is because our events can be hosted for any amount of people in any location, so a price list just wouldn't work. Once you contact us we can send over a full proposal including costs super quickly.
What Our Clients Say
"Very impressed at the range of activities on the Saturday afternoon and the fireworks in the evening were incredible. The whole day was clearly very well organised and you could tell by the way everything was smoothly managed and directed. A very well done to the team for arranging."
BJSS
"The energy by 500 people performing the HAKA was AWESOME!"
Barclaycard
"The Accolade team were amazing as usual. Everyone had a great time and no negative feedback has been received – you get what you pay for!"
Well Sky
"Everyone thoroughly enjoyed the day and it was good to see everyone getting stuck in!"
British Gas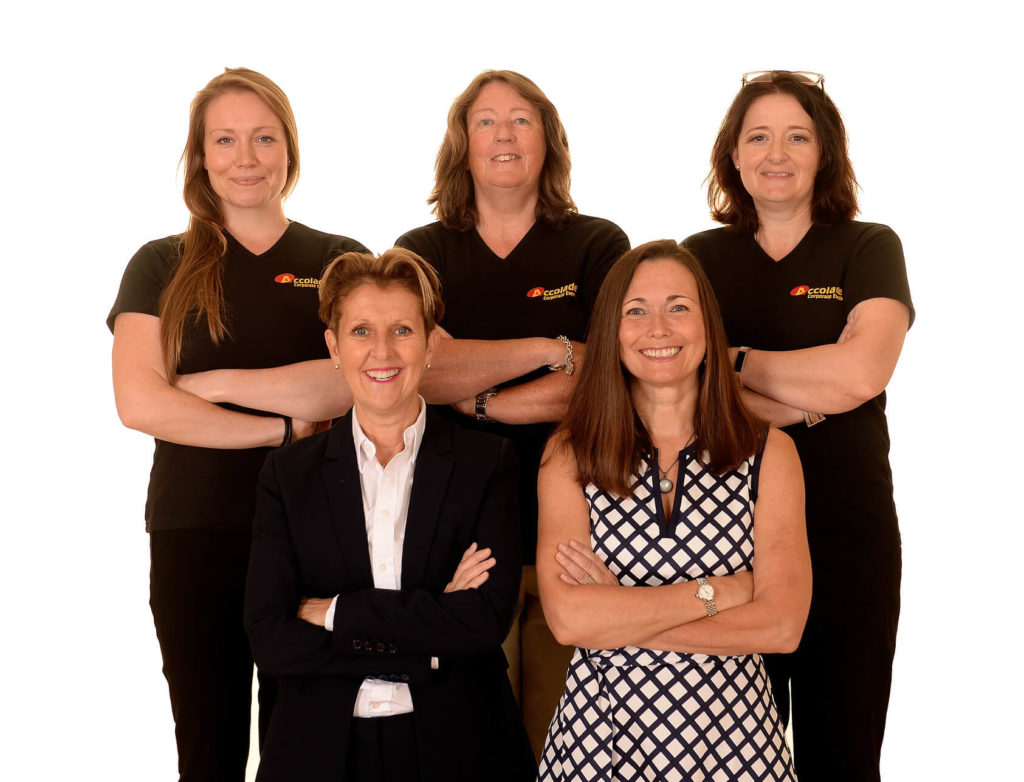 Let's talk about how we can make your next event a total success!