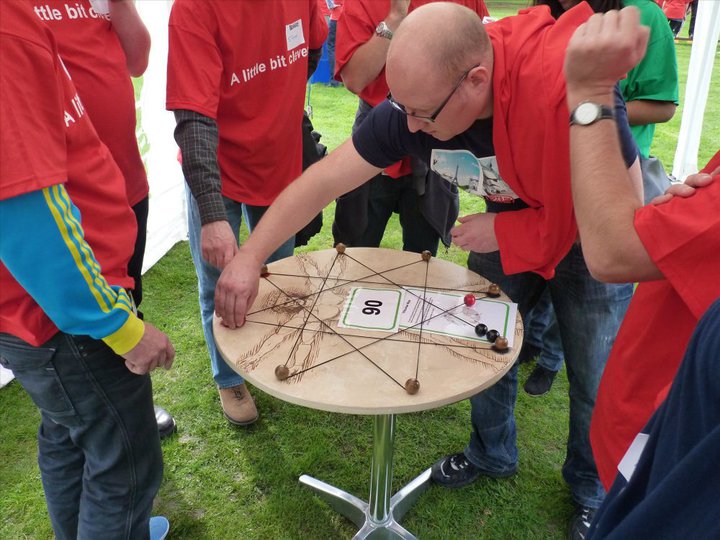 Working against a deadline and Against the Clock, teams have to assess and discover skills, weigh up the benefits and work hard in order to succeed. With 100 fun challenges to compete this is a great event to energise your team.
Easy options may not earn the team lots of money but investing time in a difficult activity with a high pay out may prove to be a risky strategy. This is a test of team strategy, of discovering hidden talents and of team work, it's also a lot of fun!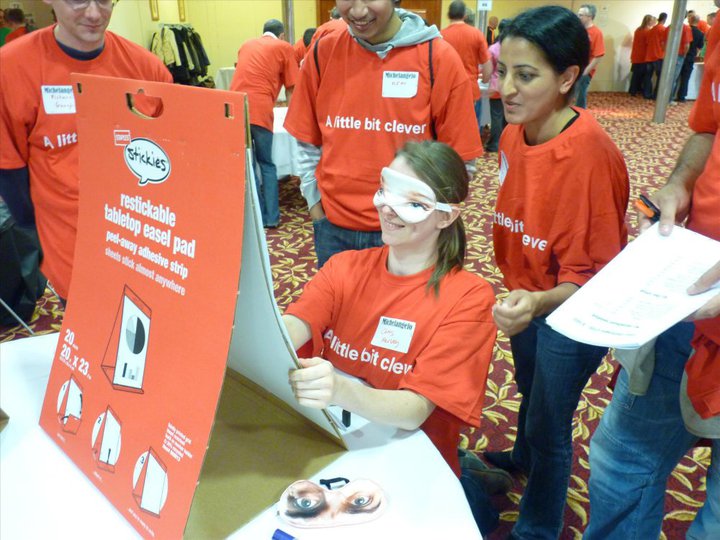 The 100 challenges your teams will face include bell ringing, balloon modelling, trigonometry solving, cup stacking, beer mat flipping, mystery solving, blindfolded elephant drawing, sailor knot-tying, tricky suitcase packing and LOTS more. To say there's "something for everyone" would be an understatement!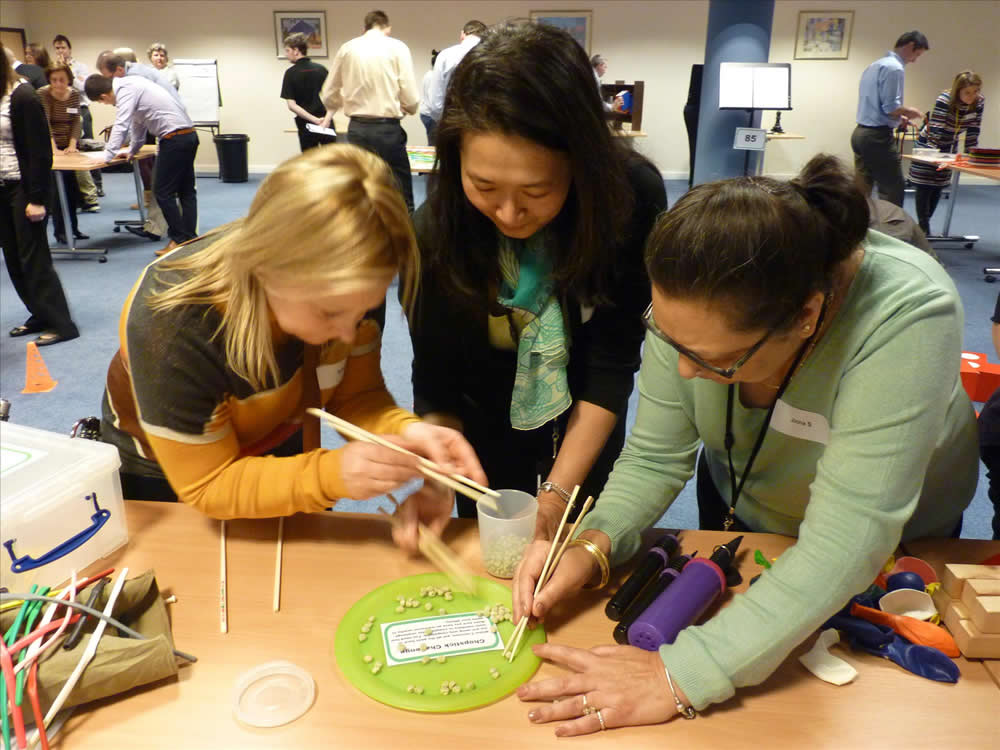 This is a fast paced team event, with lots of movement, energy, competition and frantic attempts to earn as much fun money as possible. Everyone puts maximum effort into the challenges throughout the event as nobody knows which team is winning until all the money is counted and the winners are announced!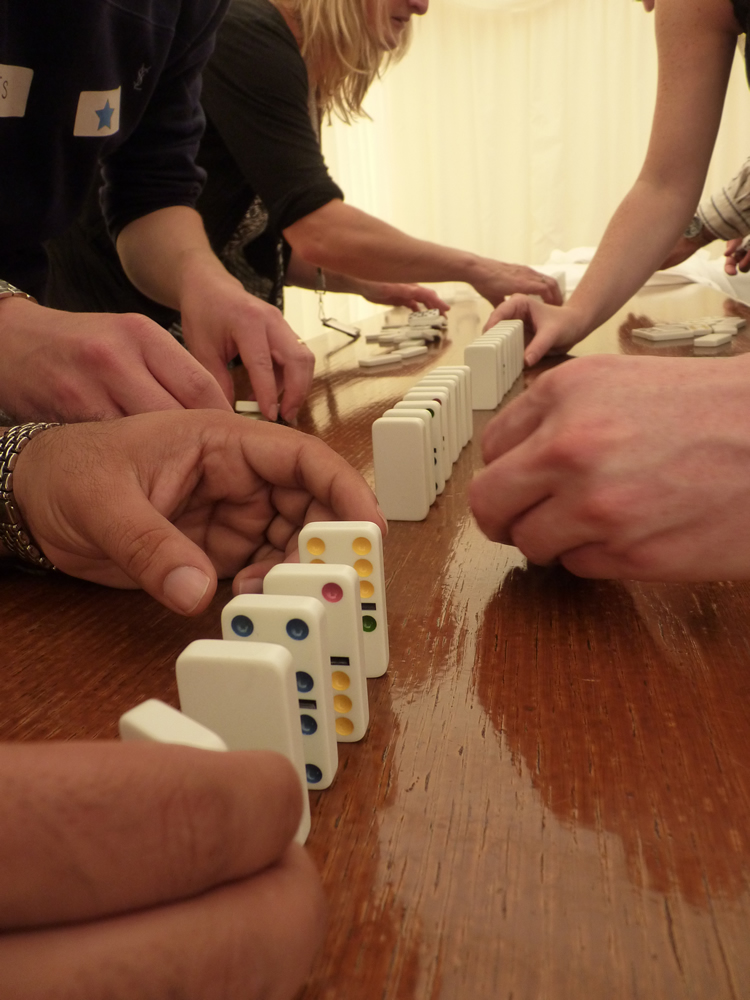 Want more information? Call our team on 0800 083 1172 today.