Crystal Maze
Logical teamwork is needed for our Crystal Maze team building event – start the fans please!

Duration
Flexible from 2½ – 3 hours

Group Size
10 – 150

Indoor – Outdoor
Both

Location
Can be hosted nationwide at a venue of your choice
"It was a thoroughly enjoyable event. It's nice to know that we now have an event company we can rely on! I will make sure I sing your praise!"

Abbott
Our Crystal Maze team building event is ideal if you want to put your teams through their paces and see how well they work together. The Crystal Maze themed event is a fantastic group team building event that really does build teams.
Winning crystals are all the teams think they care about but team support, performance and success is the real concern. If you watched the TV show you'll already have an idea about our event but if you didn't then don't worry! Your teams will compete in a range of team building games in order to win the most crystals.
Racing against the clock teams visit different activity zones that are categorized Physical, Mental, Mystery and Skill. Challenges are varied to suit all skills and are specially designed to encourage attributes including communication, logic, co-ordination, problem solving and time management. For each challenge teams are awarded crystals depending on their performance. The more crystals teams earn, the more time they will have in the finale.
Just like on the TV show our finale sees your teams in a giant inflatable crystal dome, desperately trying to grab as many gold and silver tickets as they can!
Want more information on our Crystal Maze team building event? Call us on 0800 083 1172 for more details.
You may like another TV adapted event our delicious Company Bake Off!
Frequently Asked Questions
Where do you host your events?

It's easier to ask us where we don't host them! All our events are totally portable, so we can come to the location of your choice. We work extensively throughout the UK and also host events in Europe and Worldwide.
Do you have a price list?

The simple answer is no and this is because our events can be hosted for any amount of people in any location, so a price list just wouldn't work. Once you contact us we can send over a full proposal including costs super quickly.
What Our Clients Say
"Very impressed at the range of activities on the Saturday afternoon and the fireworks in the evening were incredible. The whole day was clearly very well organised and you could tell by the way everything was smoothly managed and directed. A very well done to the team for arranging."
BJSS
"The energy by 500 people performing the HAKA was AWESOME!"
Barclaycard
"The Accolade team were amazing as usual. Everyone had a great time and no negative feedback has been received – you get what you pay for!"
Well Sky
"Everyone thoroughly enjoyed the day and it was good to see everyone getting stuck in!"
British Gas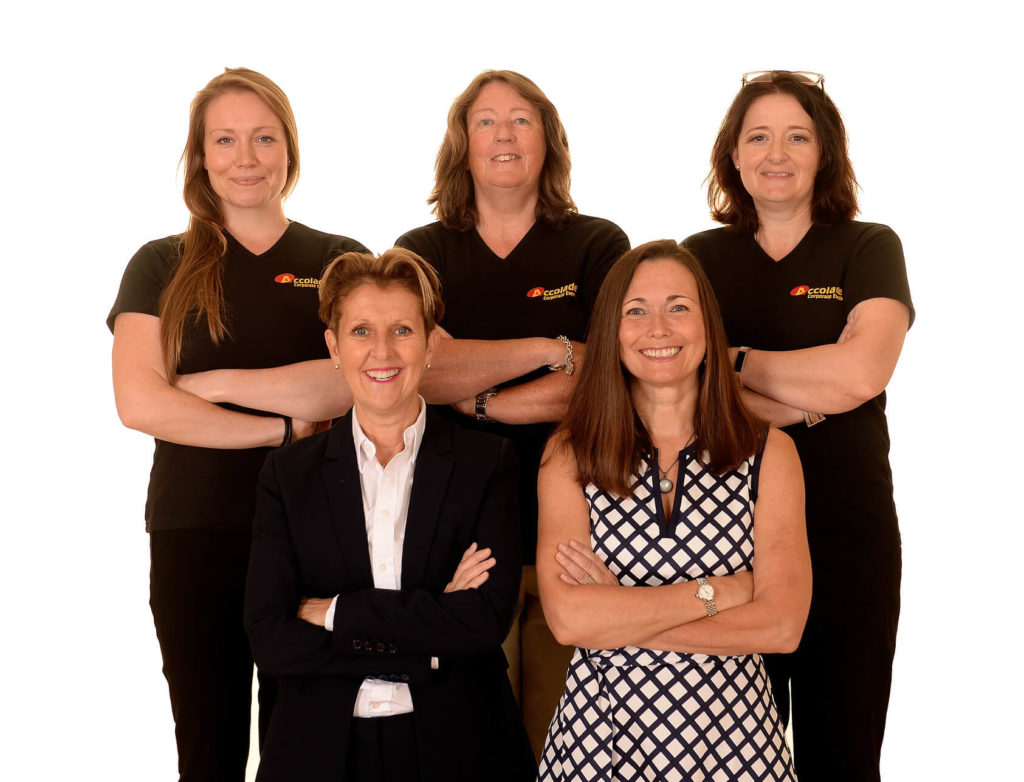 Let's talk about how we can make your next event a total success!