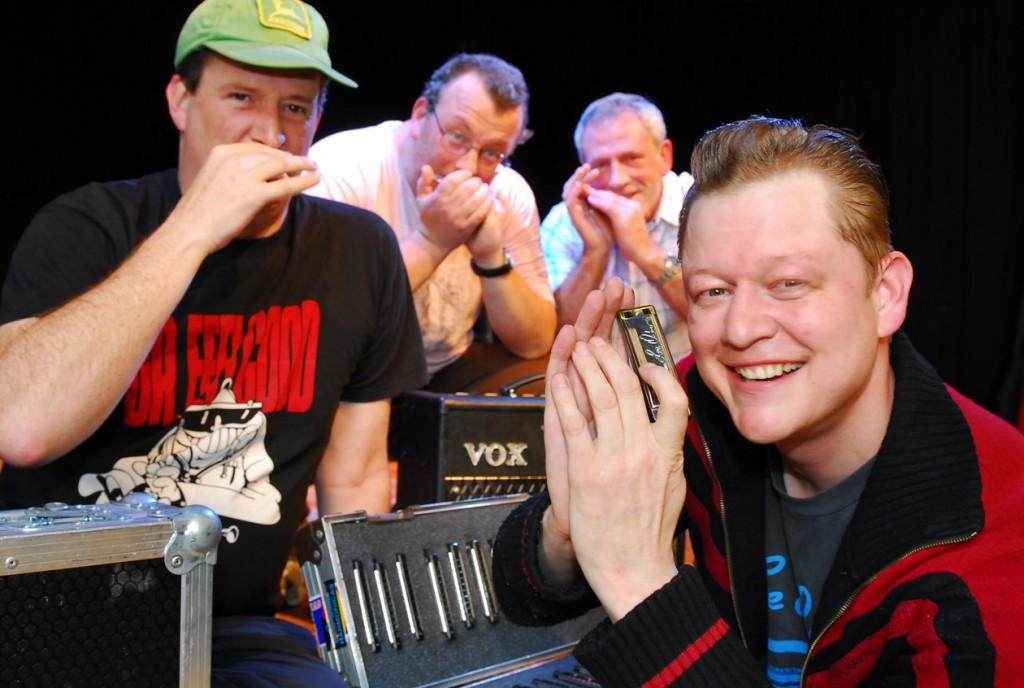 Banish those evening entertainment blues with a vibrant, fun and engaging Harmonica Team Event!
There's a pretty good chance that your guests won't have learnt how to play the harmonica over dinner before! But that's exactly what they are going to do tonight! Our wonderfully talented harmonica expert will play for your guest enjoyment and really showcasing the versatility of the harmonica.
It's time to do something different with our harmonica team event
Then imagine your guests surprise when we hand out harmonicas and our expert reaches them the basic skills to play themselves! We soon have a room full of earthy harmonica sounds and then it's on to the grand finale where your guests play altogether to backing  music or even better to a live band or pianist!
This is unusual, it's engaging and it'll definitely be remembered! Everyone takes their harmonica home with them so they can show off their newly found skills.
If you'd like to know more about our Harmonica team event and how it could enhance your evening, then why not give our friendly events team a call on 0800 083 1172.