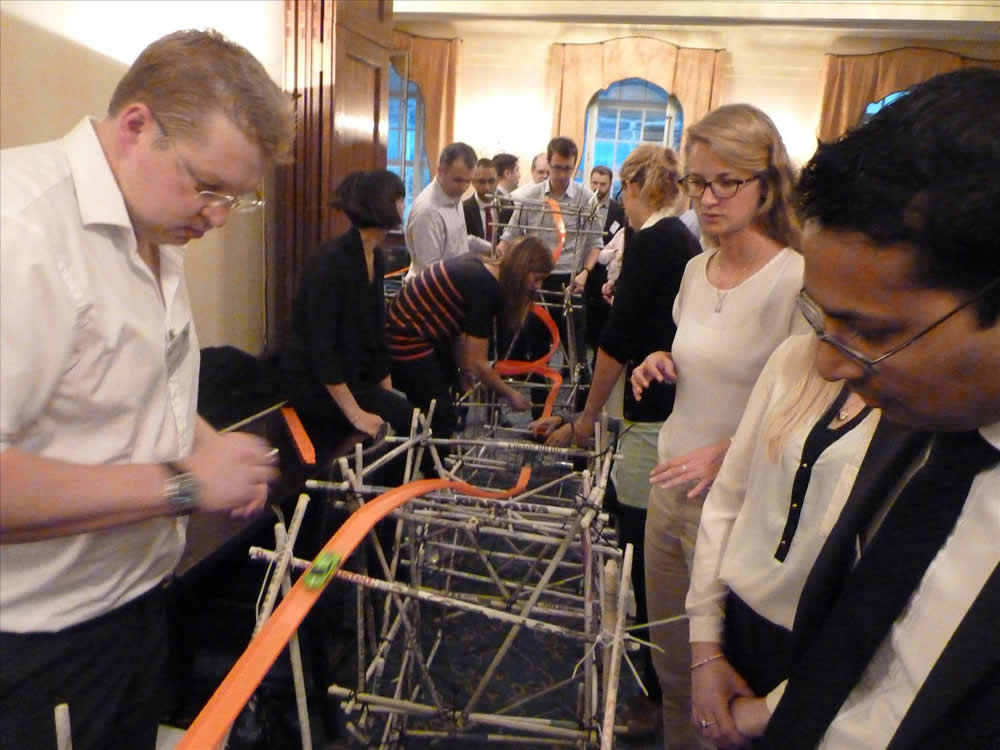 This is a great hands on team event that encourages encourage logical problem solving, communication and co-ordination, all with a car theme!
We don't just hand your teams everything on a plate, they begin by completing a series of challenges to earn their materials. Working in small groups initially, teams figure out the best way to construct a structure for their track using only rods and cable ties.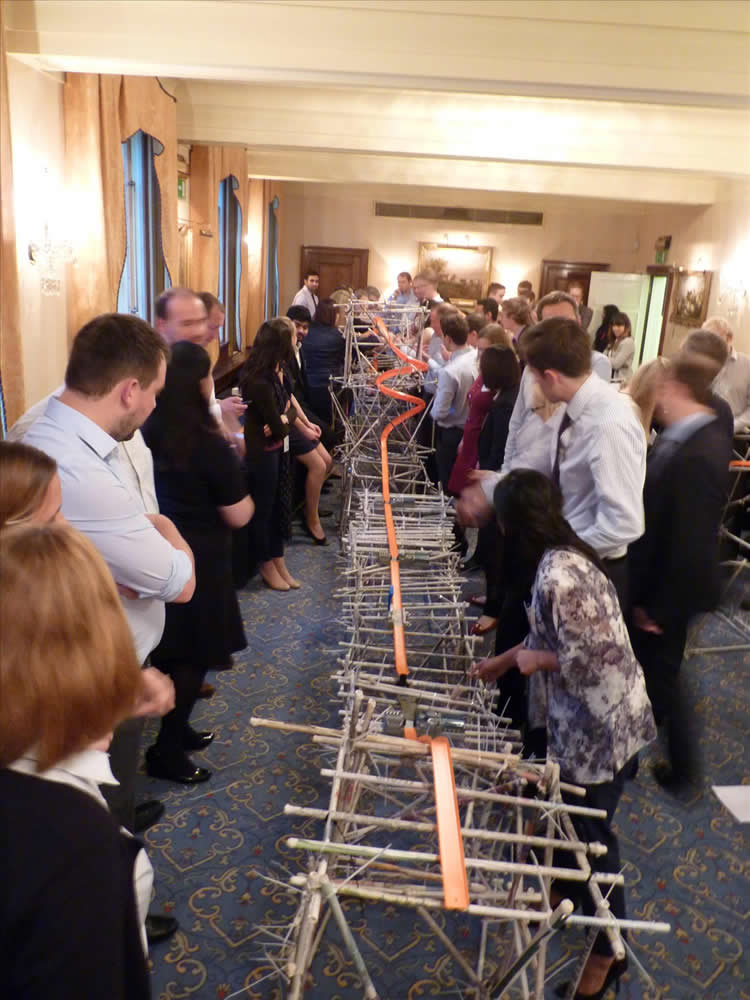 Each team is given a different Track Challenge to build, each incorporating a team stunt such as "Dead Man's Curve", "Loop da Loop da Loop" or "Speedway". There are strict building regulations must be adhered to and will be checked thoroughly by the track engineering inspectors!
Once their track is assembled, teams then practice their stunts and tweak their tracks to perfection, before joining up with the other teams to make one big collaborative Hot Wheels track extravaganza!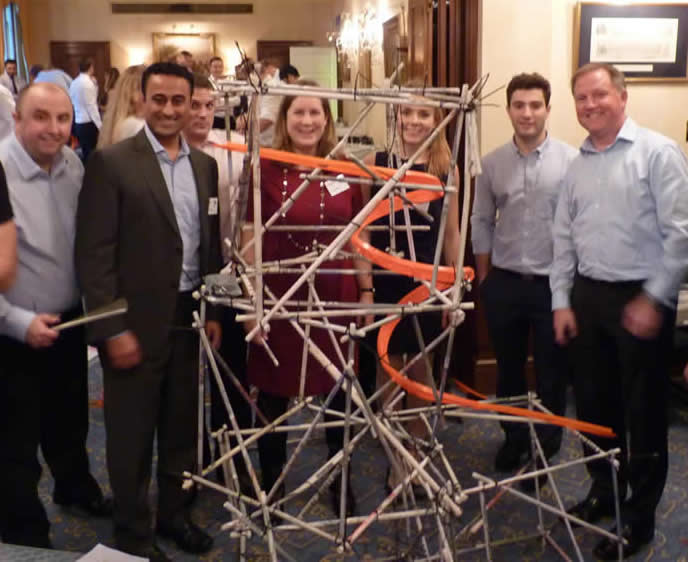 Want more information on this fantastic team building exercise? Call our events team on 0800 083 1172