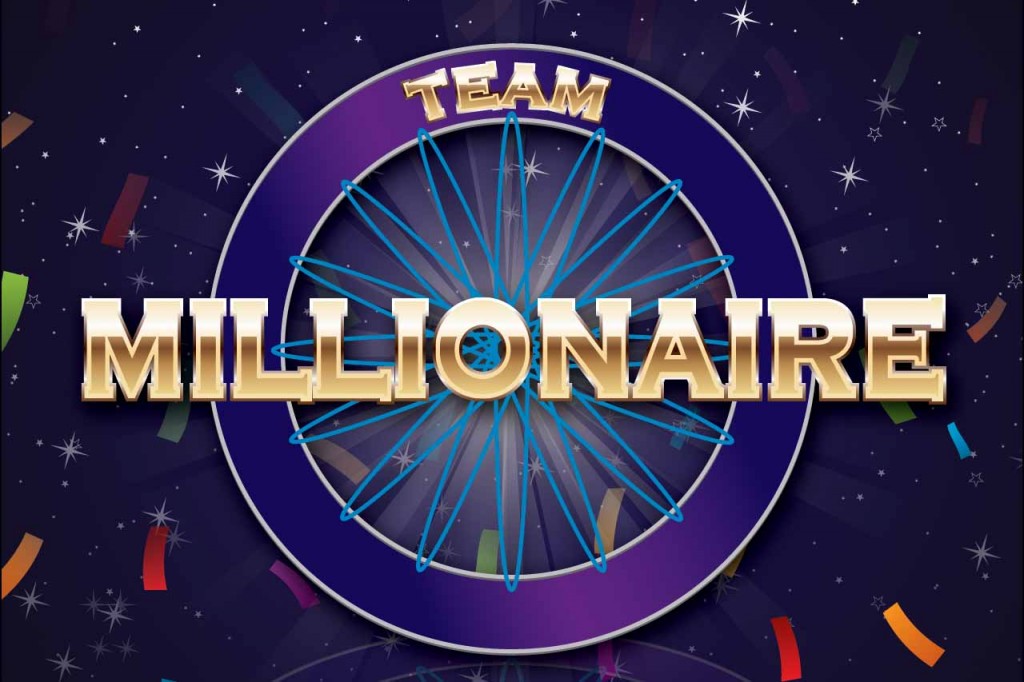 Get your conference message remembered. Team Millionaire is a powerful tool which enables your delegates to interact with your company objectives and messages while having a lot of team focused fun.
Conference organisers often ask us for help in delivering their company objectives in a fresh, vibrant and interactive way. Team Millionaire is ideal for this, it can be totally customized, meaning that it's entirely made up from your specific company questions, which could be a recap of the information delegates have heard throughout the conference or general company knowledge.
Team Millionaire Game Show to engage your delegates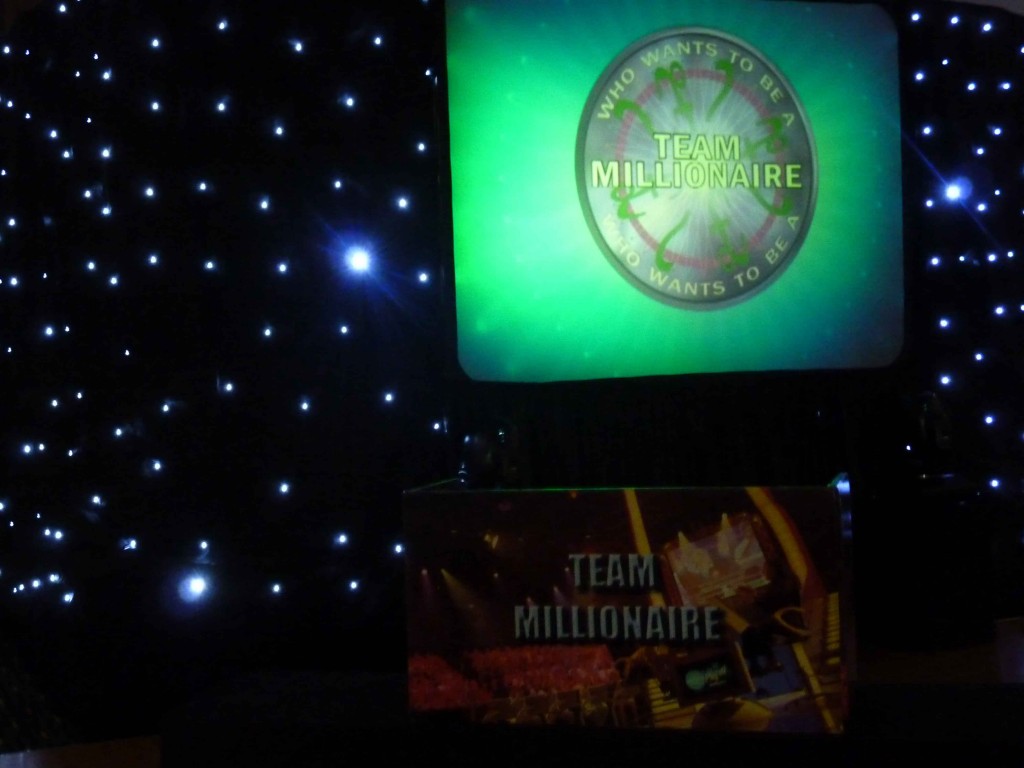 This Millionaire game show will inject healthy competition and include your whole team, it's not just one person that sits in the hot seat, your entire group will be playing all of the time. Team Millionaire really is a winning formula, it's a great show and yes, it's our final answer.
If you'd like more information on how our Team Millionaire gameshow can help you communicate your company message at your next conference, then give our friendly events team a call on 0800 083 1172 or fill in the Quick Contact form on the right handsome of the page and we'll call you back. We can answer any questions you have and then send over a full proposal including a no obligation quote.