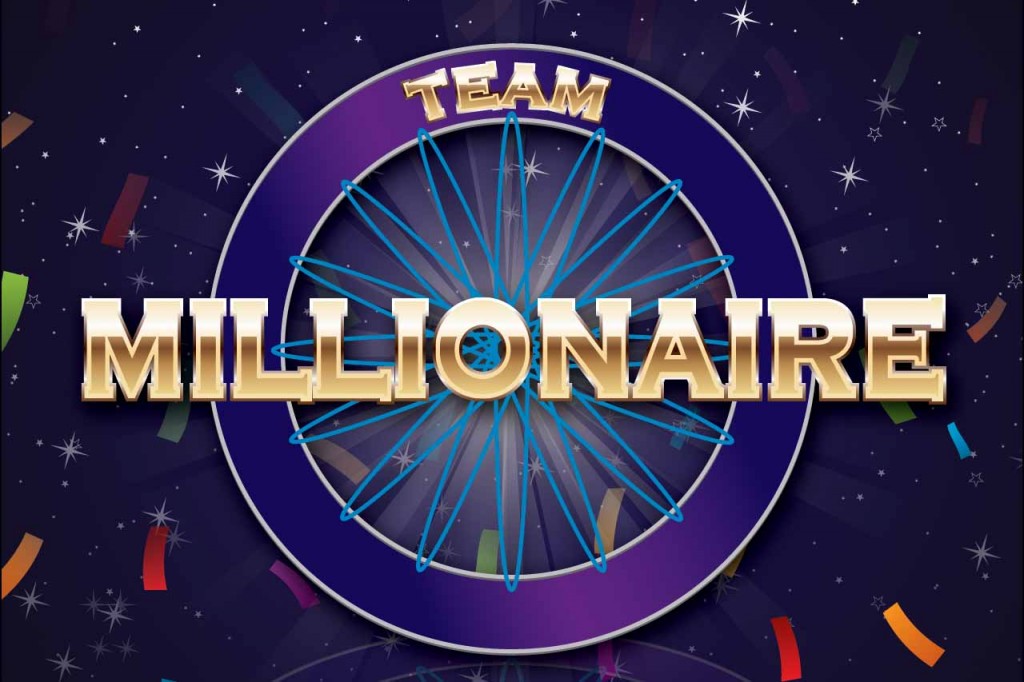 Team Millionaire is ideal evening entertainment for groups. Playing as teams and not as individuals, we keep your guests engaged throughout. Call us today on 0800 083 1172 for more information and to check availability or fill in our contact form and we'll call you back.
It's the professional way that we make sure your guests are having a great time all throughout that makes Team Millionaire one of our most popular game shows.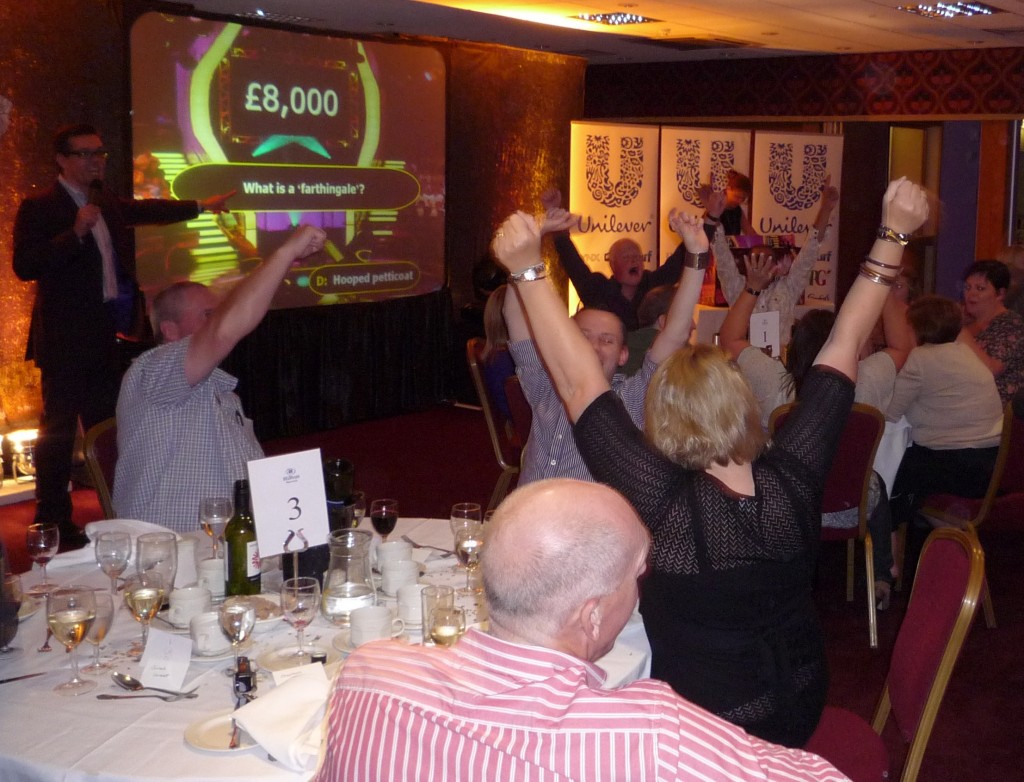 Team Millionaire remains our best selling game show for evening entertainment. Perhaps it's the way that our professional game show host keeps the whole show flowing, managing the pace and keeping everyone entertained, perhaps it's because anyone from any country can instantly recognize the format and feel part of the game or perhaps it's because every company that we host it for has a fantastic time, there are so many reasons it could be.
Team Millionaire is usually hosted between the courses of your evening meal and the beauty of this game show is that it builds an increasing momentum and an ever increasing level of competition.
Mix in the swirling millionaire style lights, questions appearing on the large screen and the fantastic game show music and you've got all the ingredients for perfect corporate entertainment – and yes, that's our final answer.
If you'd like to host our Team Millionaire game show at your next event then call us today on 0800 083 1172 and we'll explain how it can enhance your evening.