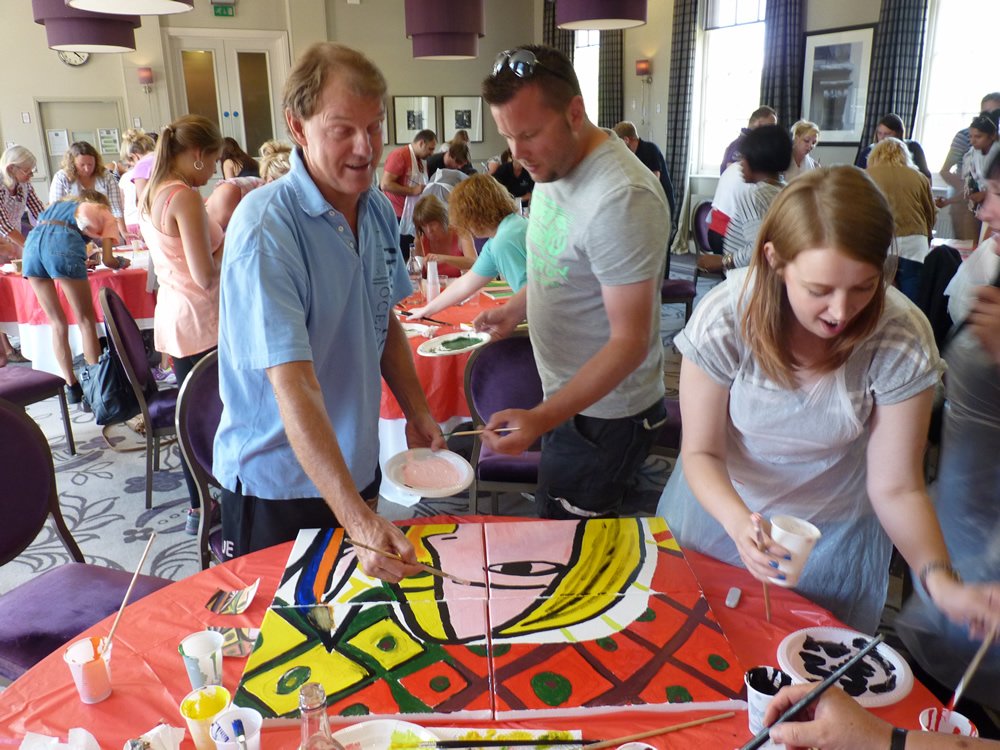 We are always being told to think of the bigger picture, with The Big Picture, you don't have to just be told, you can see it for yourself. A motivational creative event that sends out all of the right messages to your team.
Working in teams, each team has to paint a different section of a big picture painting, which when put together will reveal the big picture, a strong business metaphor.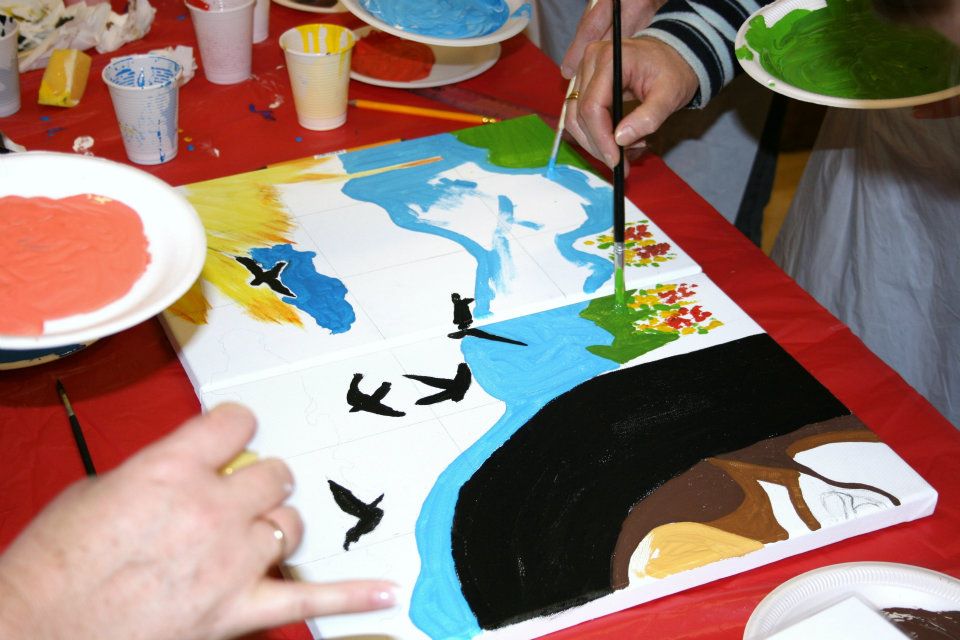 At the start of The Big Picture, teams are competitive, just like in other group events, as they complete a variety of different tasks in order to earn their paints but just like in business they soon realise that they must work together as a whole group if they are going to achieve the overall goal, which is a superb illustration of a 'one team' work ethic.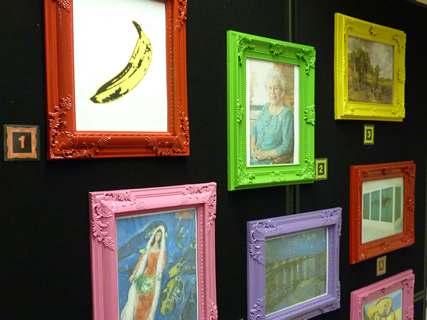 Once all of the sections are painted, we then them all together ready for the proud unveiling of your company's The Big Picture. This is an incredible moment and leaves your teams on a motivational high as they see all of the team work paying off and the creation of something quite spectacular.
Want more information? Call our team on 0800 083 1172 today.