Corporate entertainment service
Corporate entertainment is great, it can work wonders to boost your teams morale or entertain your clients.
But only if it's done right.
Choose the wrong venue or entertainment and all of those great intentions will be ruined and the event is only remembered for the wrong reasons.
So how do you go about choosing the best corporate entertainment?
Well, there's many factors that go into making sure your party or event is a resounding success, all of which have to be carefully considered.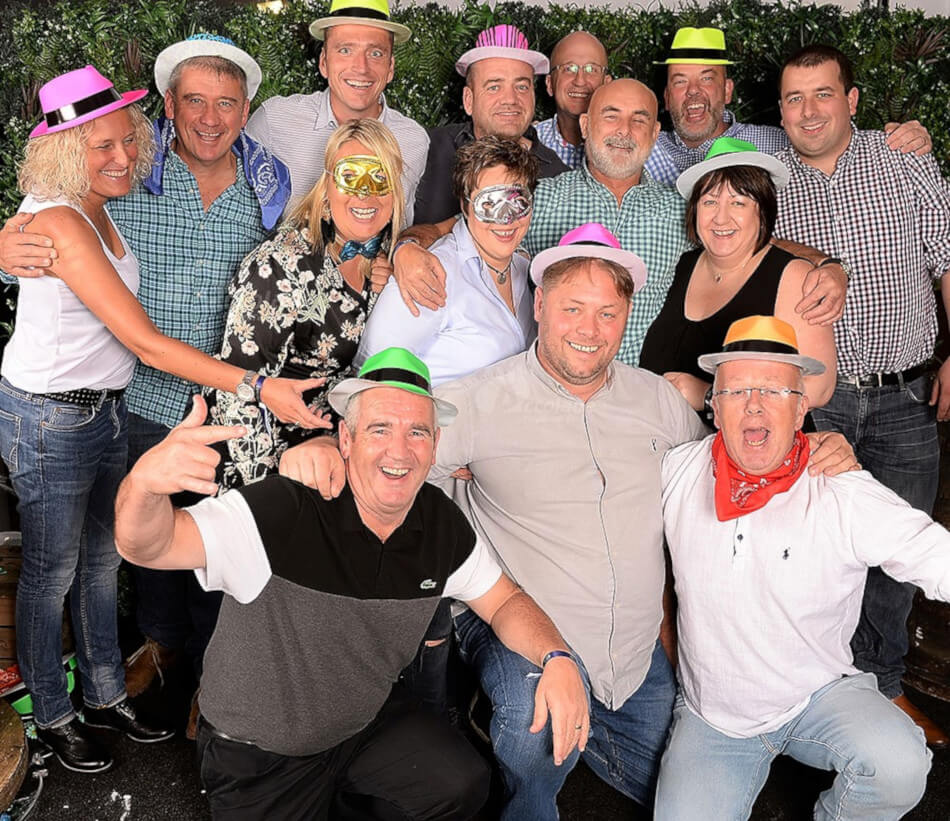 Don't book an entertainment event before doing your homework
There are at least five different elements that you need to consider when planning your party and entertainment.
Date – Without a date firmed up then you can't really do much planning. Check with your key people that their diaries are free, then check that any VIP guests can attend the event date.
Just when you thought that you had the diary covered, check that there are no industry conferences, events or awards that key people will have to attend, this kind of planning detail can make or break your event.
Only when you've done this should you move on.
Guests – This sounds so obvious but who exactly are you going to invite?
Is it employees only and if so, is it everyone? What criteria are you using to decide who's eligible for an invite?
Are partners going to be included? If you're hosting your event for your employees then inviting partners to the event will change the dynamics enormously, so have a good think about this before booking them in.
Are you inviting clients or suppliers? If so, the same question stands, will you invite their partners to the event?
If you are hoping that your clients or potential clients will attend your event, then you have to make sure that the entertainment is top notch, in business they will get invited to a lot of parties and functions, yours has to stand out as one of the events not to be missed.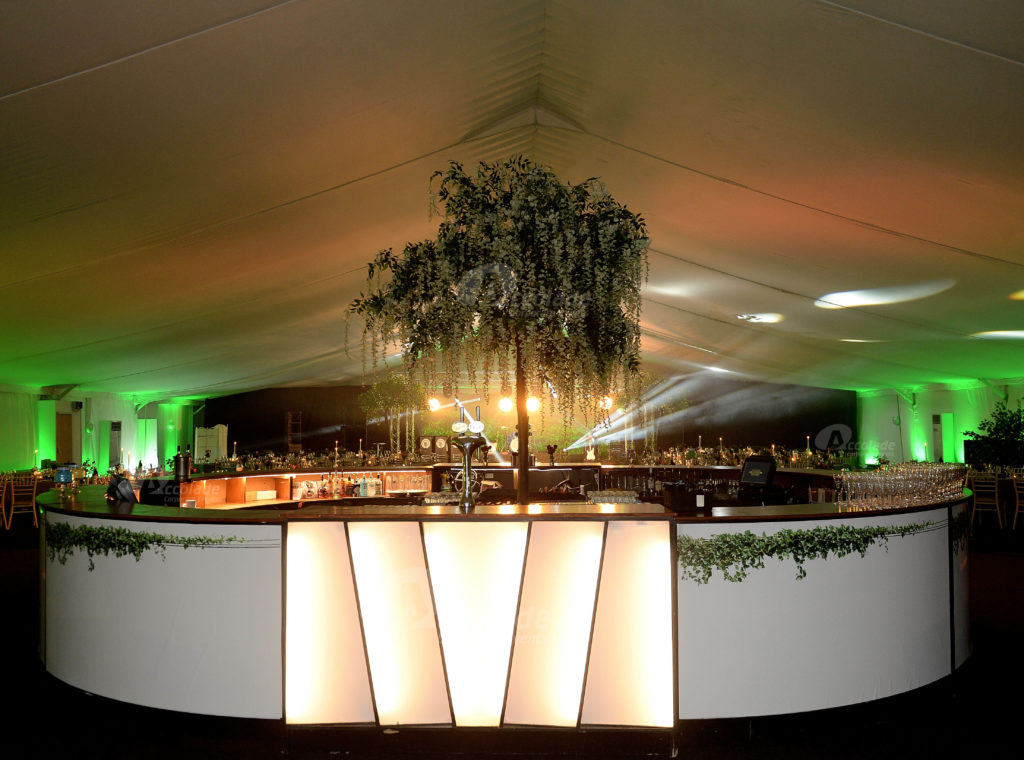 Budget – OK, now the date is firmed up in everyone's diary, you next have to decide on the events budget. You need to have a realistic figure that you are working towards and you need to know exactly what you expect from that.
Did you want your budget to cover just an informal drinks reception? Is it a sit down dinner? Are you having an open bar or a cash bar? Did you want to provide accommodation?
What about entertainment, how are you going to entertain your guests and keep the evening vibrant and fun?
When deciding on your budget, also consider how much you want to spend on the venue element, including food and drink and then how much you'd like to spend on the entertainment.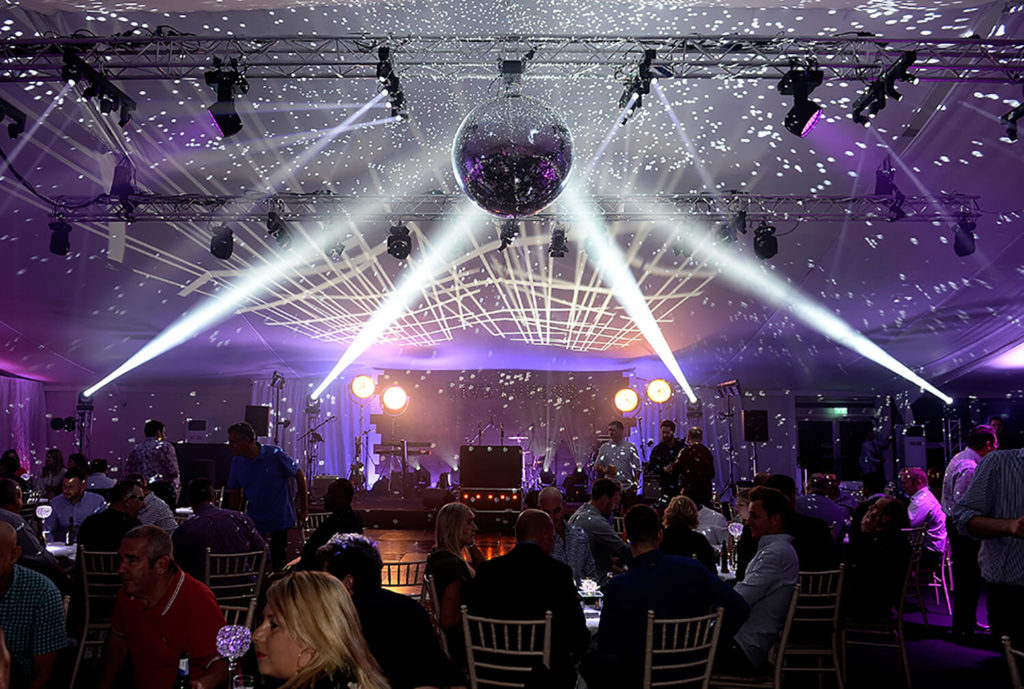 Venue – So, you've now got your date and your budget, next you need your venue.
Take a look at venues you've used in the past, talk to people that have attended the events, find out the feedback, what worked, what didn't work.
This way you have a feel for their level of expectations.
Decide on a geographical area that you would like to host your corporate entertainment.
Then there's a bit of leg work to do, you need to carefully research the venues.
Make sure you check out their party function space, is it big enough, what does it look like (don't always trust the photos on the website, you need to know how it looks now, not four years ago).
Where will your pre-dinner drinks be hosted? What menu will they be offering for your group, can you negotiate a specific menu, can you attend a food tasting, how many people will they have on the bar for your group?
To be honest, there's a whole list of points to consider with the venue, too many to list here but if you need a hand finding a venue you may want to check out our free venue finding service.
Once you've checked all of the reviews, visited the venue and then negotiated and signed the contract, you can then move on.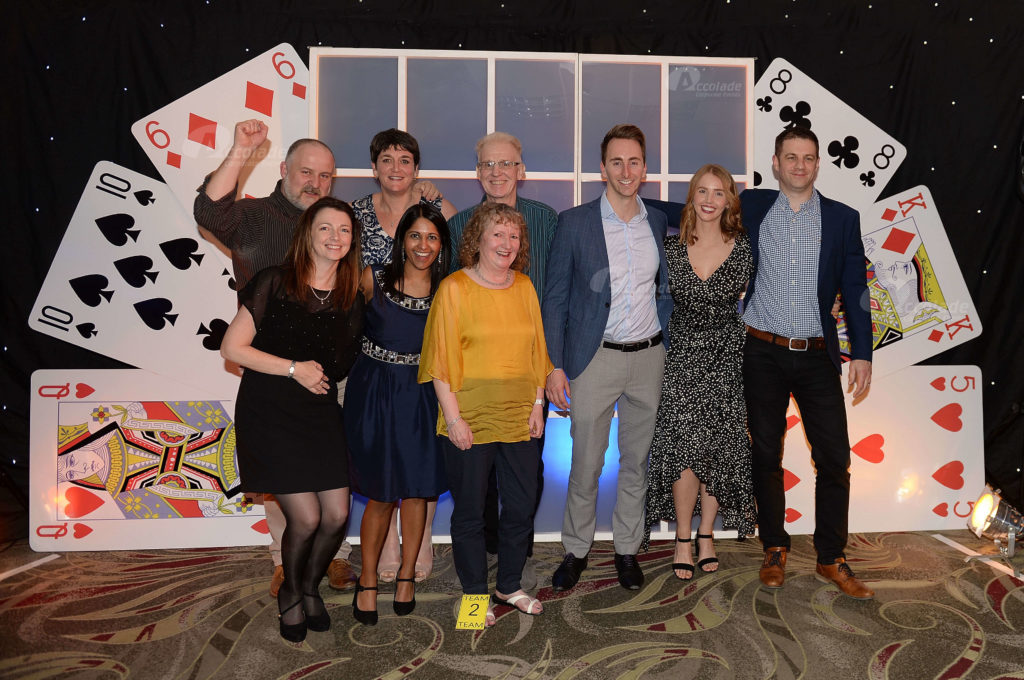 Corporate entertainment – So how do you choose the best corporate entertainment agency?
Your event is a big deal, you've invested in the evening so you need to make sure your entertainment company is top notch, they are experienced, professional and they host a quality event.
Any good corporate event entertainment company worth their salt, will want to talk to you. They will want to find out about your group, your objectives and of course, your budget.
They will then look at the room that you've booked (or they'll help you book it) and they'll give you a number of really fantastic event options for you to choose from.
Don't be afraid to ask lots of questions about the events that they have proposed, ask for testimonials or better still, ask to speak to a previous client who they've hosted events with before.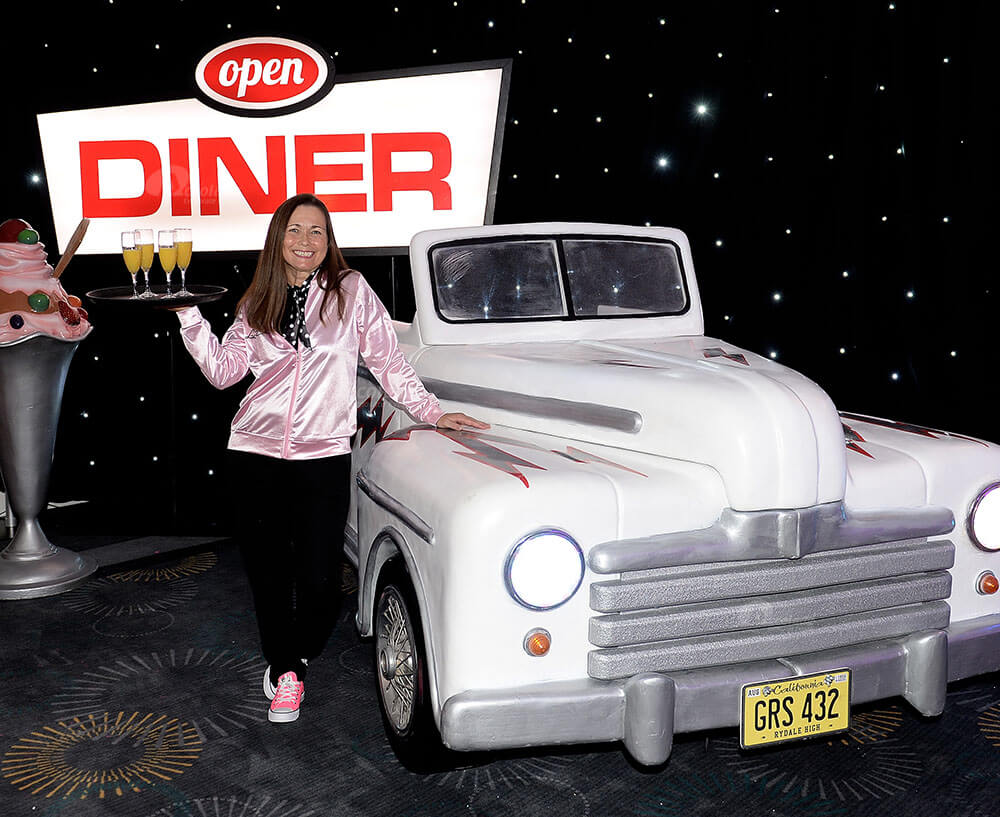 What are entertainment activities?
There are so many different entertainment activities that you can choose from. To decide which would be best for your company event, you have to decide on the following:
The demographics of your group – is there a common age group or is it mixed? Is it an even mix of men and women? Are they introverts or extroverts? Are all of the guests employees, partners or customers?
Decide on the format of the evening – Do you want event entertainment at your pre-dinner drinks, would you like something between the courses of your meal to break the ice and build atmosphere, is it a vibrant party atmosphere that you are wanting or would you prefer activities after dinner on a 'try me' basis. There's a lot of choice.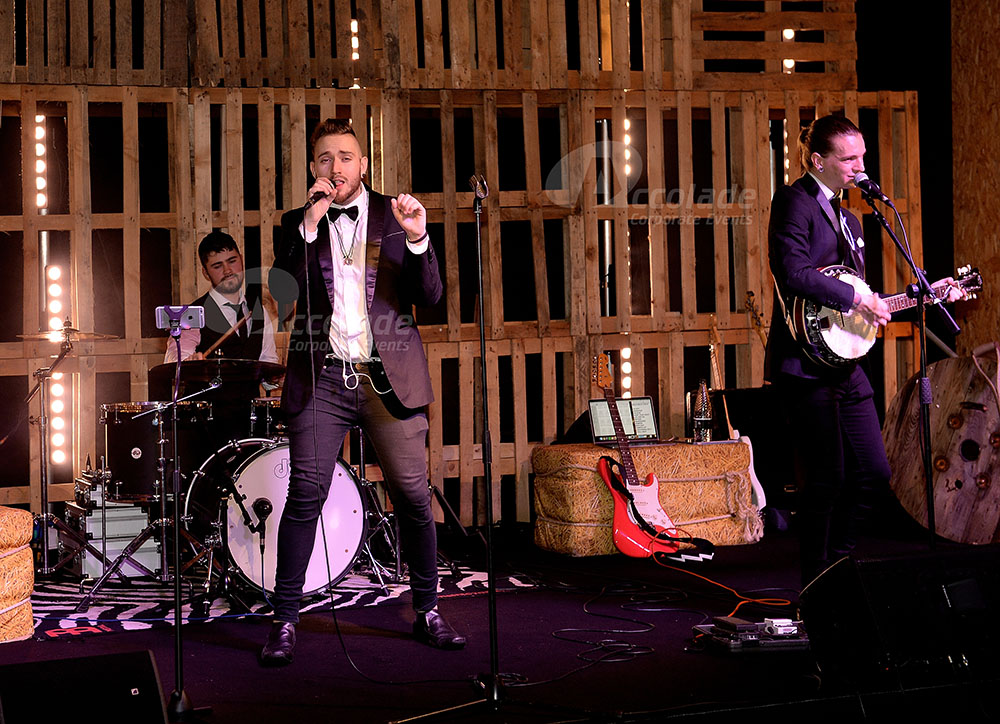 What are the different types of corporate events?
When clients are looking to host a corporate event, they may be looking to us to provide a whole spectrum of different events – not just entertainment ideas.
Naturally there are many daytime corporate events and you can check them out here but when we are talking about entertainment, it could be a themed party, a game show, amazing entertainers, bands,acts and artists bursting with talent, casino evenings, interactive games, Christmas themed entertainment events and a whole range of different corporate entertainment.
We are a corporate entertainment agency who are experts at matching our clients brief for their events with the right entertainment, we've got an excellent reputation with all of the companies that have worked with us. We are more than happy to have a chat and give out advice on how you can make your corporate entertainment an exceptional experience for your guests.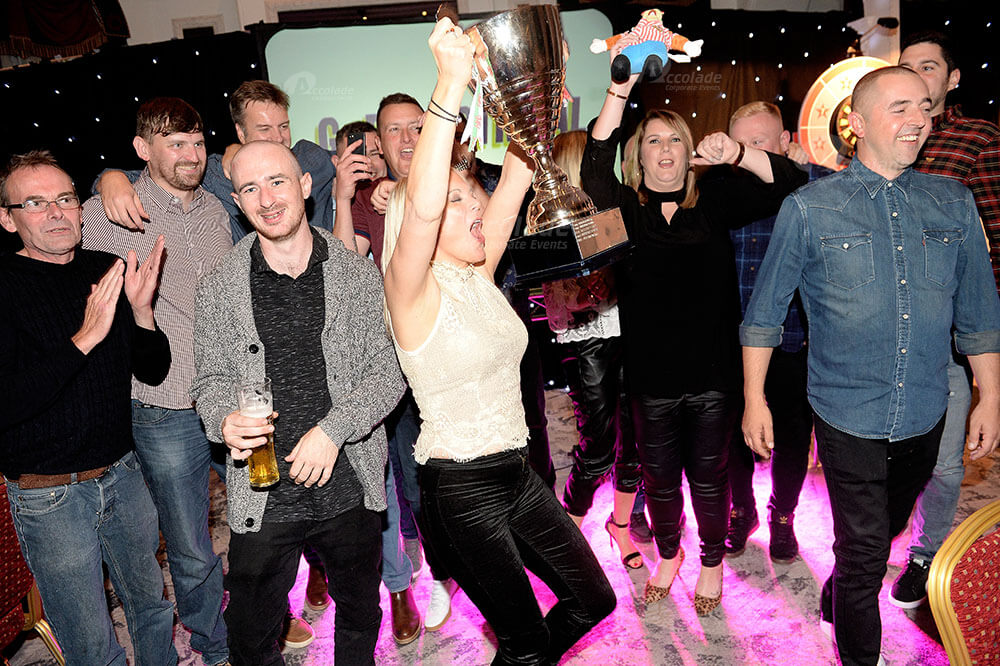 Where are your corporate events hosted?
That's an easy question to answer as all of our events are totally mobile, we come to you. It doesn't matter if you're in London, Birmingham, Manchester or Edinburgh.
We even host our events internationally.
The level of entertainment that you have all depends on your requirements, a good corporate entertainment company will take a look at your objectives and will make sure that the service that they are going to provide maximises your events potential.
Entertainment ideas for your next event
Done well, corporate event entertainment can reap so many rewards, it really can boost your teams morale and it can work wonders in forming and reinforcing relationships with your clients.
It's crucial that you choose the best corporate entertainment agency.
Not all event companies are made the same, so it's very important to do your research. Take a look at their about us page, see who you are dealing with.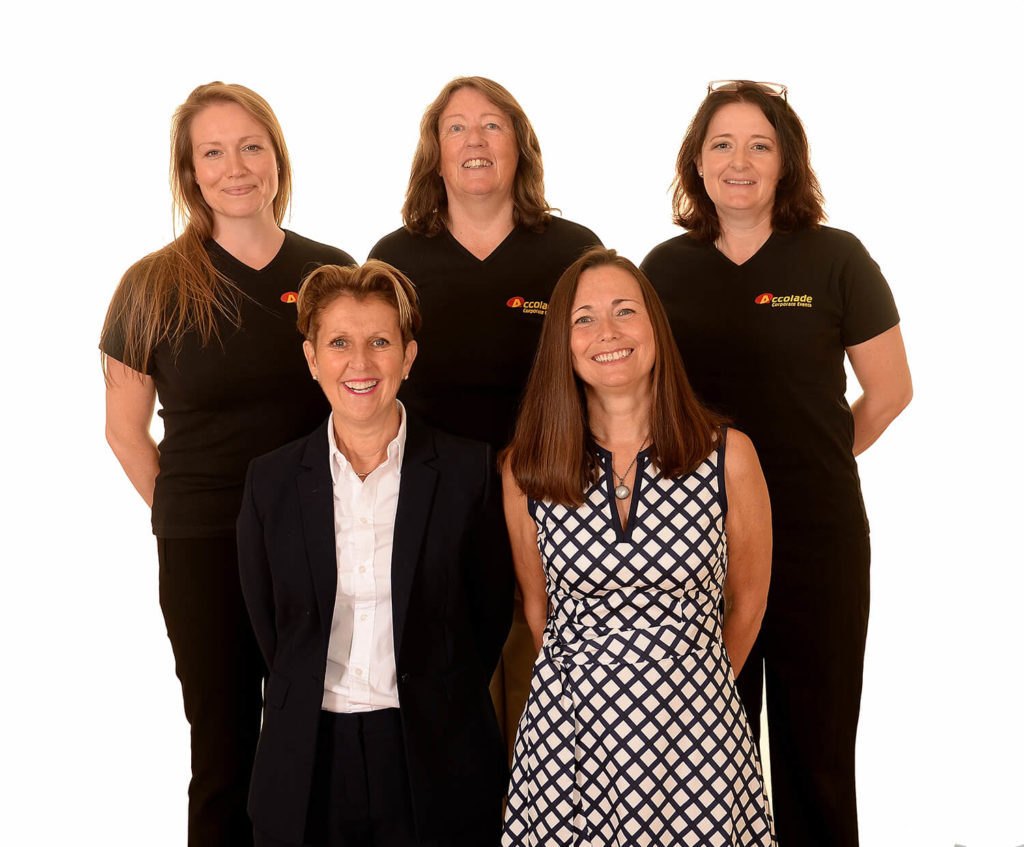 Our team are the best in the business and our staff are second to none.
Accolade Corporate Events are a vibrant event management, party planner and corporate entertainment agency.
We specialise in corporate events and have a huge portfolio of events from corporate entertainment to team building. We love working with our clients to provide the best corporate entertainment events,
At Accolade, there's never any pressure to choose our corporate entertainment, we've every confidence in our corporate events that we offer.
We're always happy to have a chat with you and get a feel for the type of event you want to host, to give advice and to provide you with a proposal of entertainment ideas.
Naturally we'd love to welcome you on board as one of our very happy clients who has hosted a corporate event, so ping us an email or give us a call on 0800 083 1172.
---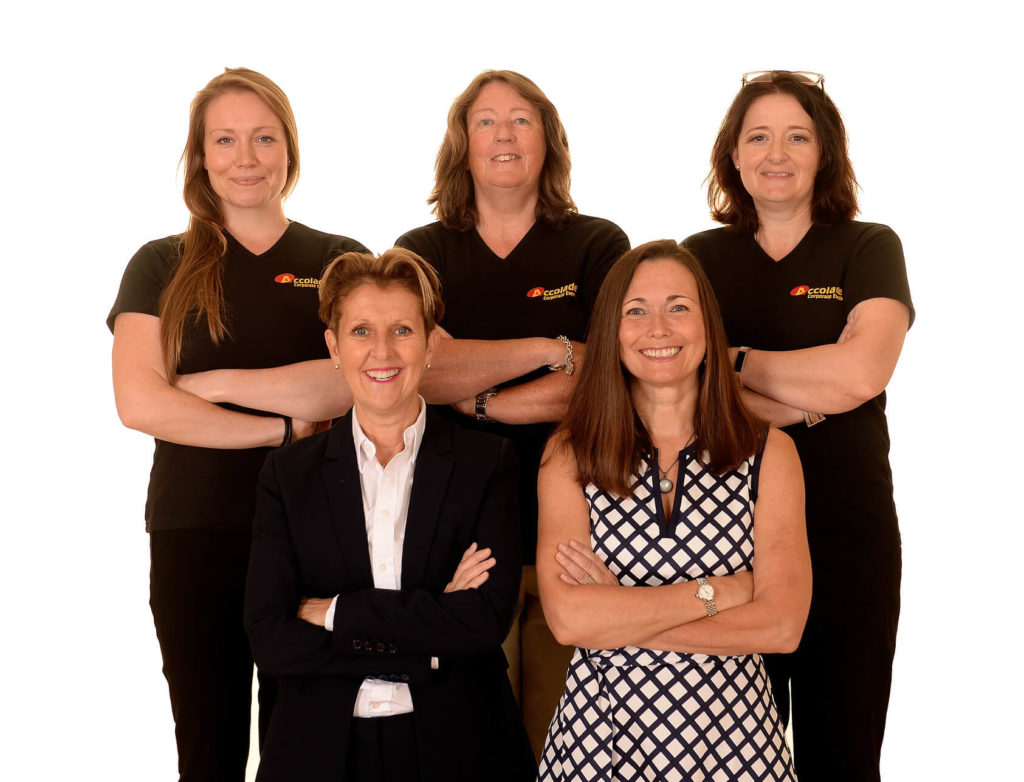 Let's talk about how we can make your next event a total success!