Inspired Christmas party theme - Be a company legend this year!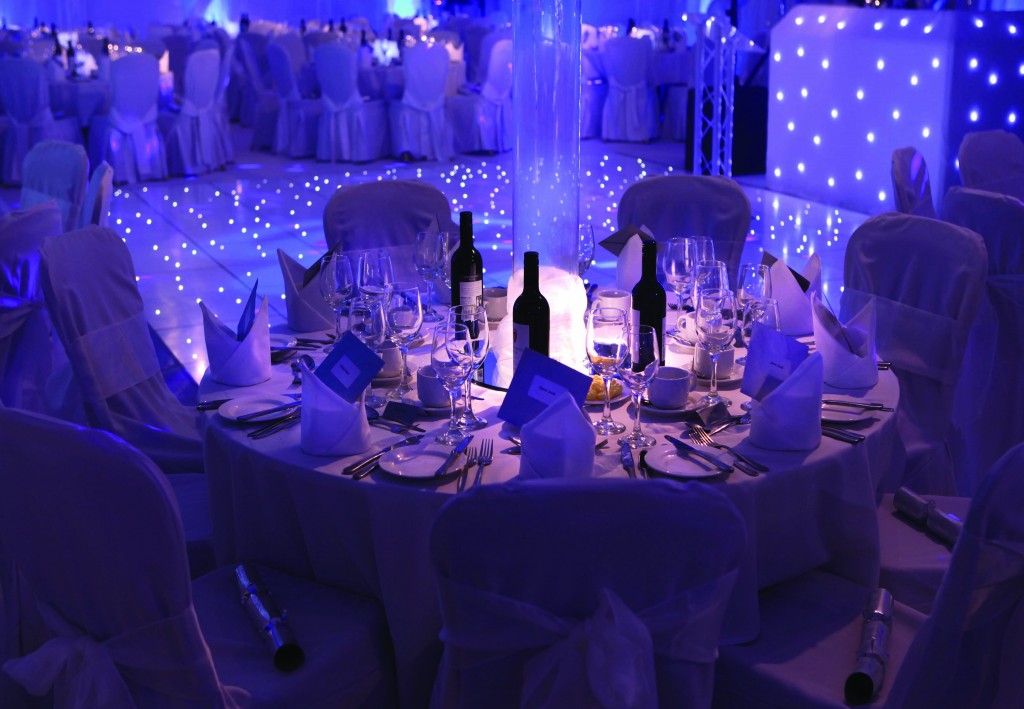 A business is defined by its Christmas party. That's just a statistical fact. The end-of-year celebration will be talked about for months afterwards, and will undoubtedly have a ripple effect on your team's morale and enthusiasm. With that in mind, there are two kinds of festive corporate events. There's the typical, boring kind where, aside from some inappropriate behaviour from certain over-indulgent staff, nothing much really happens. No one wants to go to these events - expect a lot of last-minute excuses and no-shows. Then, there's our 
Christmas party themes
. We take no half measures and leave nothing to the imagination - every Christmas party theme is designed to teleport you to a whole other world, engrossing the entire staff and earning the organiser some serious brownie points. We're very serious about getting every little detail just right, and our flexibility means that, whatever your needs and ideas, we'll craft the perfect Christmas party theme for your corporate celebration. It's what we do. If you're stuck for ideas - but know that you want something truly special and unique - look no further. Our portfolio is overflowing with a wide range of festive events which we've amazed our clients with - and many of them are not what you'd expect of a typical Christmas party theme. There's our 
German Beer Festival
, an authentic evening which will take each guest and place them within a traditional German celebration. It's complete with long tables for festive feasting, an enthusiastic Oompah band who will have your staff out of their seats and joining arms, and our very own kitted-out Frauleins who complete the experience and make sure that the beer is always flowing. German beer not your thing? What about prohibition-era gangsters? Though it might not seem like your average Christmas party theme, our 
Speakeasy Party
 is very popular with companies and offices who are looking for something a little different. You don't really know your co-workers until you've seen them dressed as a 1920's gangster or showgirl, ordering a drink at the bar or playing a hand of poker whilst our live jazz band provides the authentic soundtrack.
Host a jaw-dropping awesome Christmas party theme this year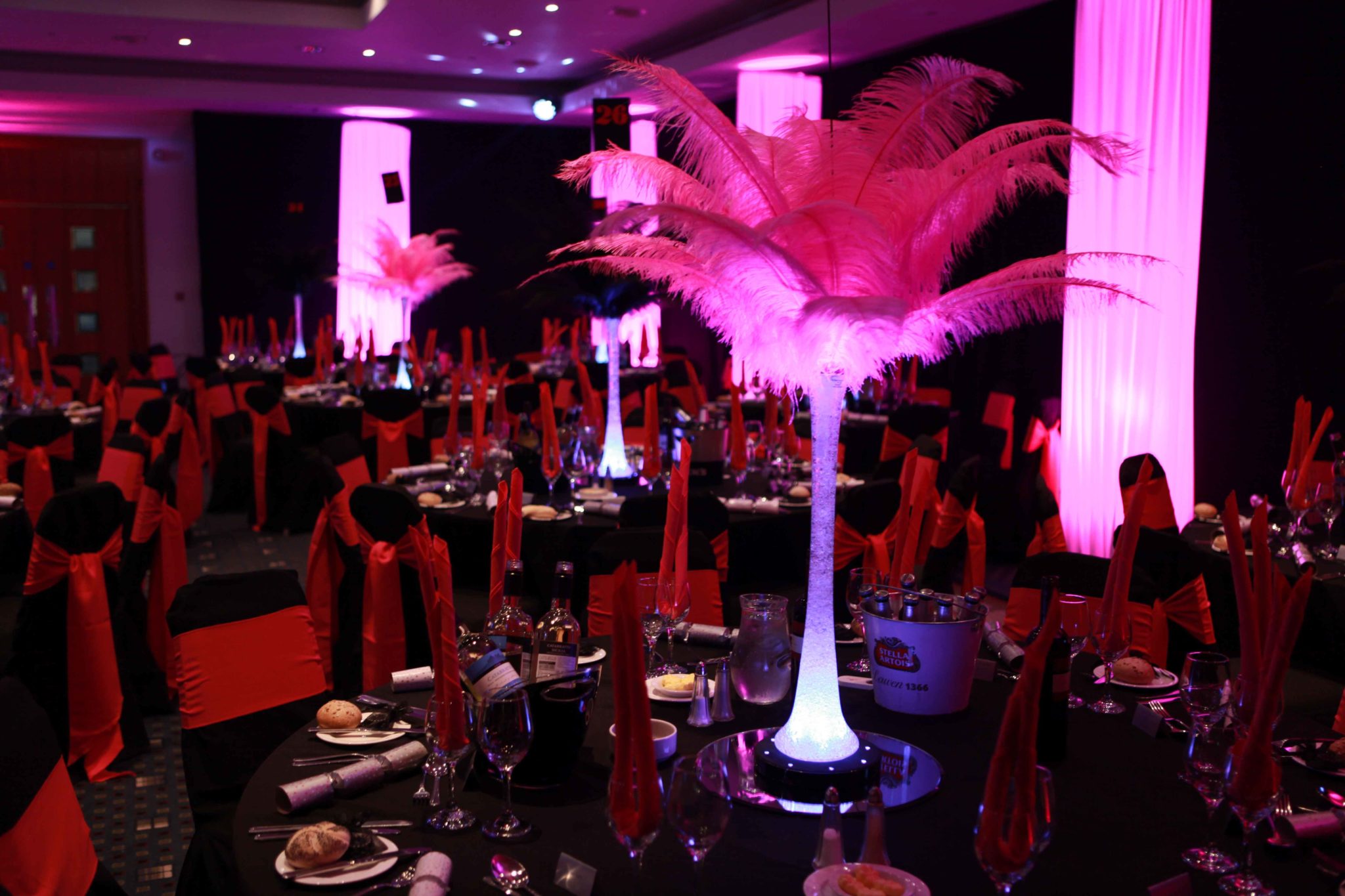 If you're looking for a Christmas party theme which is a little more nostalgic, then our 
Back to the 80's
 event might very well be your kind of thing. Our team of experienced designers go to great lengths to build a world in which you can get lost in for the evening - and the Back to the 80's theme is a great example. Your room will be utterly transformed into an authentic 80's rave, filled with Rubix cubes, awkwardly oversized mobile phones, neon lights and wonderfully clashing colours. Our own DJ will top it all off with the best 80's tracks - or you can even go with an awesome live tribute act, which we carefully select. Who needs Rudolph when you've got Duran Duran? Or, perhaps, you feel like your staff could use a refreshing nature experience, as far from the office environment as possible? Then you might want to consider our 
Enchanted Forest
 theme for your corporate Christmas party. This is the perfect choice if you're looking for something with a beautifully detailed environment in which your team can unwind and celebrate the hard work they've put in throughout the year. A woodland bar will be set up, complete with flowing mist to give it that mysterious feel, and each table is decorated with foliage, candles and ivy. Our harpist and flutist will complete the scene with gentle music as you enjoy your dinner and cocktails, making this a truly magical Christmas party experience. For those who are looking for a slightly more traditional Christmas party theme, we've got you covered. As soon as you enter our 
Winter Wonderland
 party, you'll find it impossible to resist the festive magic pouring from every corner of the room. Decorated entirely in a winter coating by our professional team, your guests will be greeted by falling snow and an icy decor. But, if you're somehow still left unsatisfied, have no fear. We're more than prepared to handcraft a bespoke Christmas party theme for you and your team - whatever the size. Just come to us with an idea, no matter how vague, and our experts will help guide you through the process until we've got a solid plan for your perfect Christmas party theme - then just leave it to us. Here at Accolade, we don't believe in generalising or copy-and-paste designing. In each and every case, we tailor your event so that every detail is just right and any idea you may have is made into a reality. From expert lighting and audio design, to costumes, actors and entertainers, interactive shows and fabulous surprises - we take absolute pride in what we do so that all guests enjoy themselves to the fullest and experience something they've never experienced before. So wait no more! Just give us a call and let's start talking about your next Christmas party theme and let's make sure you go down in company history as the person 
that
 organised that awesome event! Call 0800 083 1172 or pop us over an email using this
 contact form
. ive corporate events. There's the