Giant Casino
This is a casino evening on a whole different level! Our Giant Casino makes a huge impact!

Duration
Between the courses of your meal or as one complete show

Group Size
12 – 300

Indoor – Outdoor
Indoor

Location
Can be hosted throughout Europe at a venue of your choice
"It was a thoroughly enjoyable event. It's nice to know that we now have an event company we can rely on! I will make sure I sing your praise!"

Abbott
There's a good chance that your guests will have been to a casino night or two before but probably no chance that they will have been to a GIANT CASINO – it's exciting, competitive and a whole lot of fun!
Working as teams your guests will be battling it out to win! Teams will need to decide where and how to best place their bets, nerve, instinct and skill come into play as they gamble away their financial reserves on our giant casino games. We can even customise the show for YOUR company!
We can host this fun and interactive event anywhere in the UK, at a venue of your choice…
Our giant casino is professionally run and hosted by a professional gameshow host who expertly keeps everyone engaged!
With starcloths creating a stunning backdrop, our illuminated giant card wall and our whopping giant Roulette Wheel centre stage, this makes a superb impact as your guests walk into the room, couple that with our illuminated buzzer podium, team buzzers and specially printed casino carpets, this is an event to remember!
Our Giant Casino is led by our wonderful professional game show host and is a great way of entertaining your guests throughout dinner. Each round lasts approximately 20 minutes in-between and after the courses of your meal. If you're not having dinner, it can be run as one complete show.
Call us on 0800 083 1172 for more details on this great event!
We think you may like to consider our superb Gameshow Marathon.
Frequently Asked Questions
Where do you host your events?

It's easier to ask us where we don't host them! All our events are totally portable, so we can come to the location of your choice. We work extensively throughout the UK and also host events in Europe and Worldwide.
Do you have a price list?

The simple answer is no and this is because our events can be hosted for any amount of people in any location, so a price list just wouldn't work. Once you contact us we can send over a full proposal including costs super quickly.
What Our Clients Say
"Very impressed at the range of activities on the Saturday afternoon and the fireworks in the evening were incredible. The whole day was clearly very well organised and you could tell by the way everything was smoothly managed and directed. A very well done to the team for arranging."
BJSS
"The energy by 500 people performing the HAKA was AWESOME!"
Barclaycard
"The Accolade team were amazing as usual. Everyone had a great time and no negative feedback has been received – you get what you pay for!"
Well Sky
"Everyone thoroughly enjoyed the day and it was good to see everyone getting stuck in!"
British Gas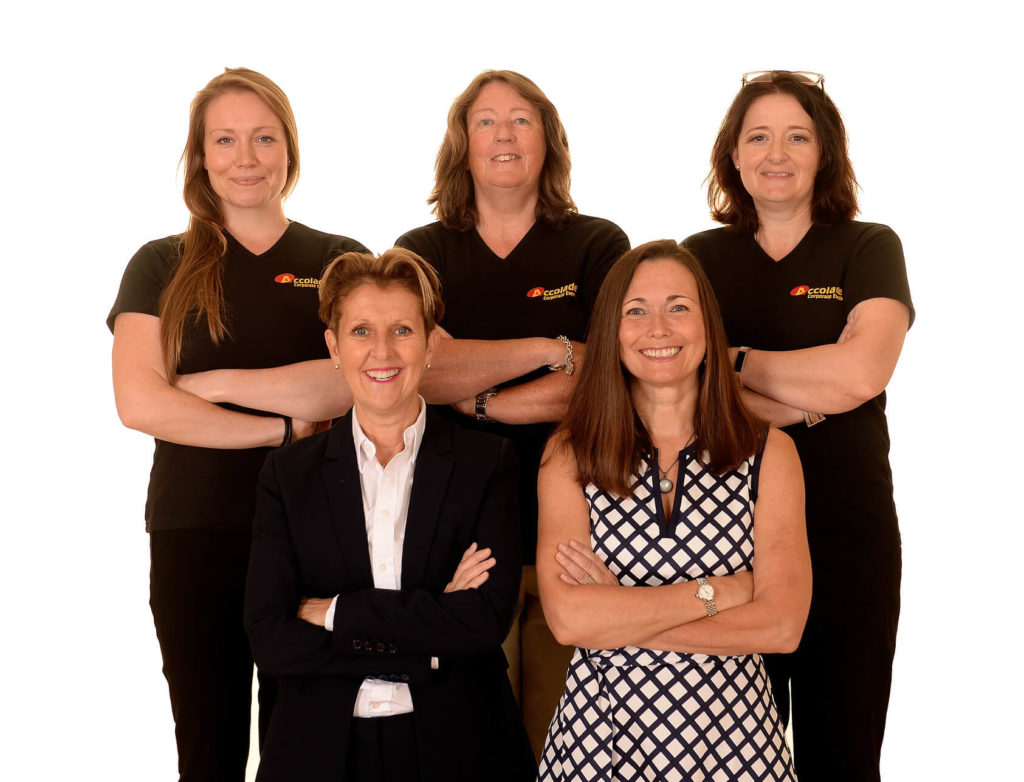 Let's talk about how we can make your next event a total success!