Game Show Marathon
Family Fortunes, Who Wants to be a Millionaire, Generation Game and Play Your Cards Right...

Duration
Between the courses of your meal or as one complete show

Group Size
10 – 200

Indoor – Outdoor
Indoor

Location
Can be hosted throughout Europe at a venue of your choice
"It was a thoroughly enjoyable event. It's nice to know that we now have an event company we can rely on! I will make sure I sing your praise!"

Abbott
All in one glorious team focused format professionally hosted at your next corporate event – this is the ultimate gameshow!
What if you could mash up Team Millionaire, Play Your Cards, Team Generation Game and Company Fortunes – wouldn't that be great? Well, you can! We've taken the best rounds of our most popular gameshows and we've created the big daddy of gameshows and it's safe to say, it's a rip roaring success, our clients love it!
If you'd like to find out more about Game Show Marathon or about any of our other fabulous corporate entertainment events, then give us a call, we love the opportunity to talk about how we can help you host a great event! We will send over a no obligation proposal which will include full costs so that you can decide which show is the one for your team. Alternatively, you can send over a message by filling in this contact form and we'll come back to you very quickly.
We can bring Gameshow Marathon to you, you tell us where your venue is and we'll be there!
A clever mix of our most popular game shows makes Game Show Marathon a firm favourite. We are experts at hosting these fun, interactive and slick shows, with a focus on the team, everyone is guaranteed a fantastic time. 
With over 20 years of experience of hosting game shows, we know what works and we've taken the best elements from our different shows and combined them to create the big daddy – Game Show Marathon. Company Fortunes, Team Generation Game, Play Your Cards, Team Price is Right and other combinations guarantee that your night is going to be great fun.
We focus on maximum interaction and involve everyone as we know it's crucial to engage your guests at all times, that's why all our game show formats are team versions. Maximum impact, maximum interaction and maximum enjoyment. Want more information? Call our team on 0800 083 1172 today.
Want to work your way through our gameshows? Team Generation Gameis an excellent place to start!
Frequently Asked Questions
How do I know which gameshows to pick for Gameshow Marathon?

We'll do that for you, we'll combine the best shows so they compliment each other perfectly but if there is something that you're particularly keen to take part in, then let us know.
Can we host it as a complete show after dinner?

You can but we don't recommend it, people will have eaten, had a few drinks and they will not have the attention span as they would if it were between the courses of the meal.
Do we take part in the gameshow while we're eating?

No you don't, the show is hosted between the courses of your evening meal.
How much does it cost?

As we travel the UK wide and for many different group sizes, the best way to find out is by contacting us and we'll give you an exact quote.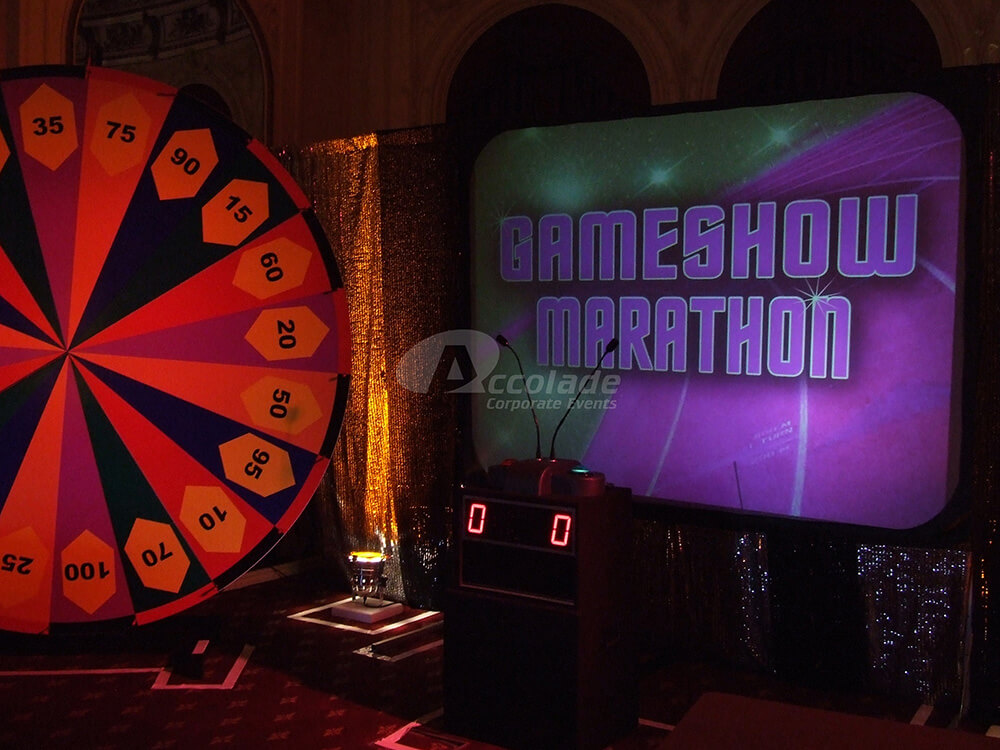 What Our Clients Say
"Very impressed at the range of activities on the Saturday afternoon and the fireworks in the evening were incredible. The whole day was clearly very well organised and you could tell by the way everything was smoothly managed and directed. A very well done to the team for arranging."
BJSS
"The energy by 500 people performing the HAKA was AWESOME!"
Barclaycard
"The Accolade team were amazing as usual. Everyone had a great time and no negative feedback has been received – you get what you pay for!"
Well Sky
"Everyone thoroughly enjoyed the day and it was good to see everyone getting stuck in!"
British Gas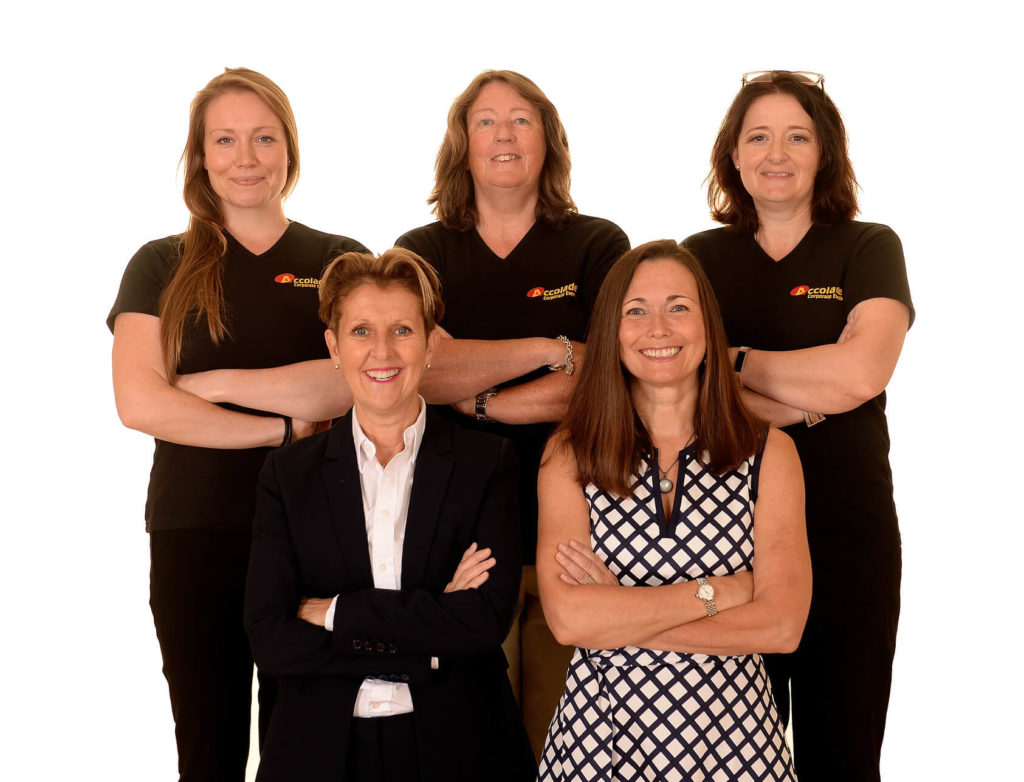 Let's talk about how we can make your next event a total success!