London Funopoly
Race around the familiar destinations of the Monopoly board, take photos and maybe even catch some robbers while you're at it!

Duration
Flexible from 2 – 3 hours

Group Size
12 – 500

Indoor – Outdoor
Outdoor

Location
London
"It was a thoroughly enjoyable event. It's nice to know that we now have an event company we can rely on! I will make sure I sing your praise!"

Abbott
With one roll of the dice you could pass go or get sent straight to jail! This is fast paced fun event racing around the city of London!
Our Monopoly themed team event is great if you want to experience London while hosting a fun team building event, if you do then London 'Fun'opoly is right up your street. Based on the world famous board game, planning, team work and communication are needed to succeed!
Location, location, location! It's the destinations here that are going to be real winners but pick the wrong ones and your team will have to work twice as hard to be in with a chance!
Competing against the clock and each other, teams have to earn as much fun money as possible! London 'Fun'opoly will have your teams racing around London using their ingenuity, resourcefulness and team creativity!
Race around the familiar destinations of the Monopoly board, take photos and maybe even catch some robbers while you're at it!
Each team has a limited time to report to a location in London for the chance of rolling the giant dice to earn bonus fun money – every bit helps!
Any size group and starting from the location of your choice in London.
Want some more information on our Monopoly themed team event? Contact us today on 0800 083 1172 and we'll be delighted to help you!
Take a look at Spy Catcher – we think you'll absolutely love it!
Frequently Asked Questions
Is London the only location for Funopoly?
How do we get around to all the locations?

You decide, it's all about the planning and time management but you can use public transport or walk.
Who is this event best for?

This is a fun event that creates a level playing field and is fun for people from junior to middle management. It's particularly popular for international audiences and graduate trainees.
Who decided who's in which team?

It's up to you, most event organisers prefer to predetermine the teams so that they can ensure that people who don't normally get chance to speak, are together. Alternatively, we could pick them totally at random.
What Our Clients Say
"Very impressed at the range of activities on the Saturday afternoon and the fireworks in the evening were incredible. The whole day was clearly very well organised and you could tell by the way everything was smoothly managed and directed. A very well done to the team for arranging."
BJSS
"The energy by 500 people performing the HAKA was AWESOME!"
Barclaycard
"The Accolade team were amazing as usual. Everyone had a great time and no negative feedback has been received – you get what you pay for!"
Well Sky
"Everyone thoroughly enjoyed the day and it was good to see everyone getting stuck in!"
British Gas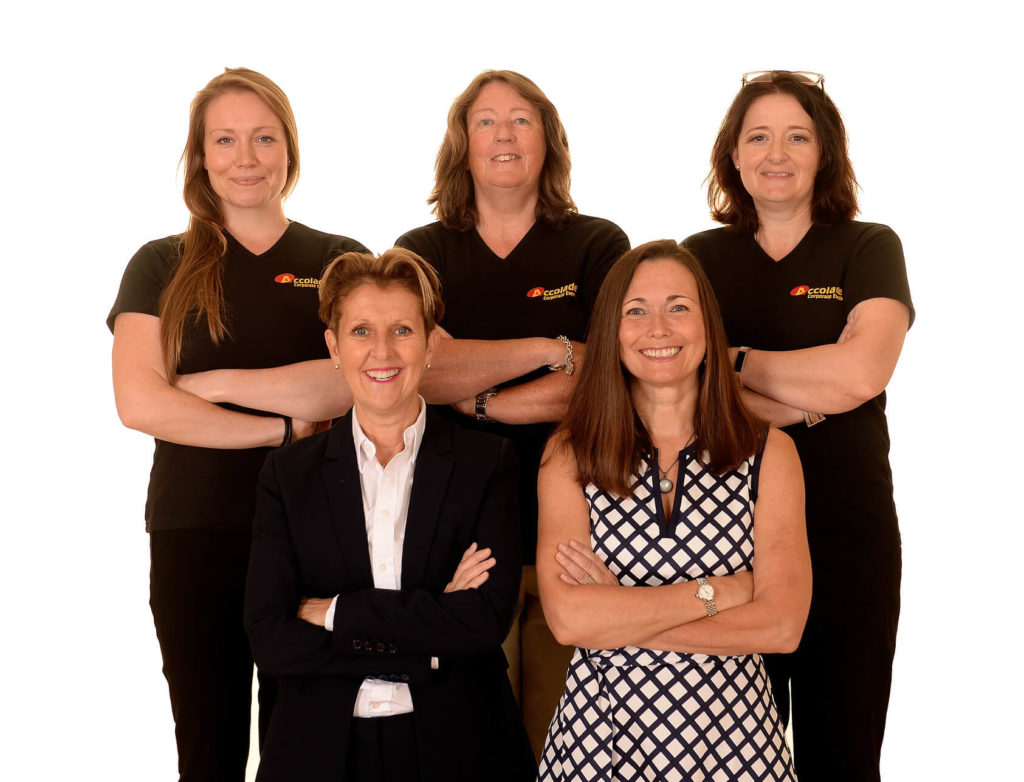 Let's talk about how we can make your next event a total success!