School Sports Day
Top of the Class! Our company School Sports day has gold stars all round!

Duration
2 – 3 hour

Group Size
25 – 200

Indoor – Outdoor
Outdoor

Location
Can be hosted throughout the UK at a venue of your choice
"Thanks again for an amazing team event and evening – everybody loved it!!

Cisco
Our School Sports Day is a class act, it's not only good fun, energetic and a guaranteed laugh, it's motivational, morale boosting and team building.
It's no exaggeration to say we love our School Sports Days! We take your teams straight back to their school days in this fast paced outdoor team event with great activities.
With the classic Grange Hill music theme tune playing from the PA and the school bell ringing, our costumed team of teachers are waiting for your teams and the scene is well and truly set – will your team be top of the class or will they be heading straight to detention!
Old School Sports Day favourites such as the egg and spoon race, skipping race, javelin, wheel barrow race, football and hockey slalom courses and the sack race, will be run and your teams will be strapped together as no Sports Day is complete without the three legged race!
Our costumed 'teachers' decide who's top of the class and who goes to detention!
Want to see more photos and read how one of our clients hosted a superbly successful School Sports Day event for their company?
Why not make an evening of it and host our superb Back to School party!
Looking to host our School Sports Day for your group and want some more information? Call us on 0800 083 1172 and we'll happily tell you how we can help! Or why not take a look at the many other daytime teambuilding events that we can host for your company.
Frequently Asked Questions
Do you have to be physically fit to take part in the School Sports Day?

It's always good to be fit but in reality a lot of people aren't that fit. Races are at your own pace and at any stage people can choose to sit out races or stop.
Can we take part as individuals?

No, this is a team game, team focus and it really would defeat the object if you took part as individuals.
Can we host this event for longer than 3 hours?

No, we've fine tuned the races so that they are achievable for most people – any longer and people would be physically exhausted.
How large a space do you need for the School Sports Day?

It really depends on how many people are going to take part. The best way to find out is to give us a call and we can talk you through it.
What Our Clients Say
"We've had so much positive feedback – some say it's the most fun event they've ever been on – thanks to all of the 'teachers!"
Reckitt Benckiser UK
"Thanks to all of your team who made sure the afternoon was a huge success. I'm sure we should have won though!"
Auto Trader
"We all had a brilliant time. Thank you so much!"
British Airways
"There were so many smiling faces and I've had nothing but fantastic feedback!"
Argos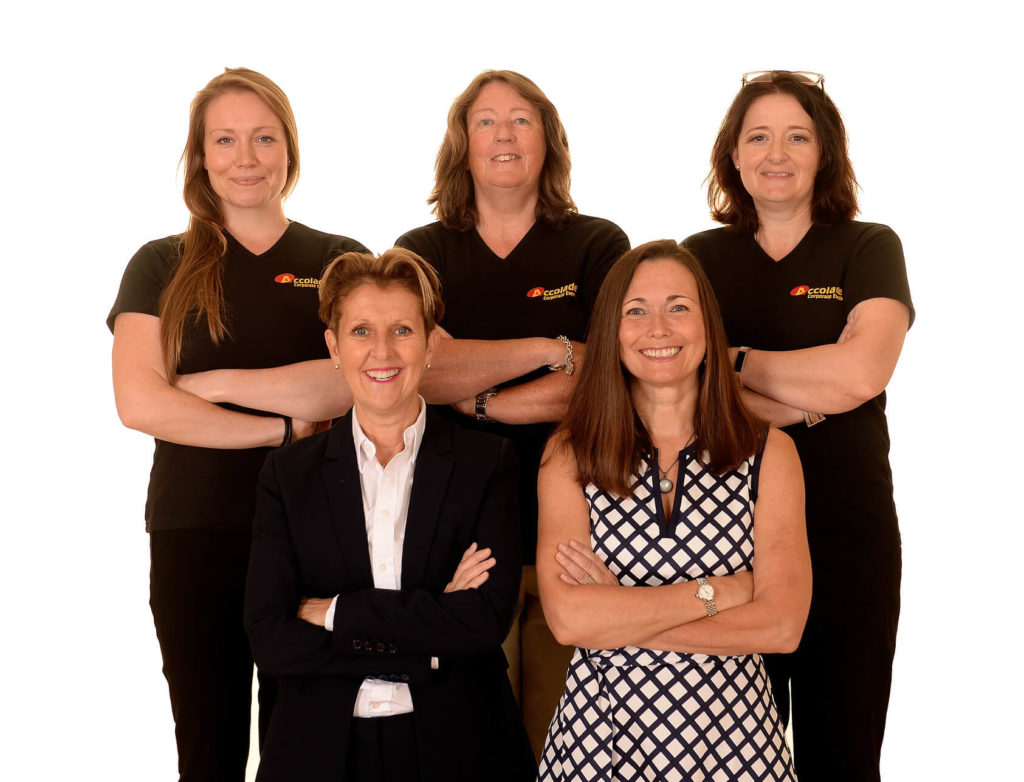 Let's talk about how we can make your next event a total success!