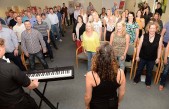 There are generally three reasons why businesses decide to host corporate events; the first reason is to attract new customers and to encourage continuing business with existing clients.
The practice of entertaining existing and hopefully new clients isn't new, although to be truly effective and memorable it pays to think outside of the box and try to do something a little bit different.   Many people will love a hands-on approach where clients can try something new, country sports and outdoor pursuits are great for getting to know future business customers in an informal setting.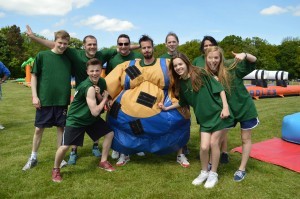 Entertaining clients by taking them to a sporting event has been a traditional method used by companies for years.  However, as much as the hospitality will be appreciated, it is unlikely that the client or customer will actually remember who footed the bill several years down the line, in fact you'll probably blend in with many other corporate days they've attended.
Whatever style of corporate entertainment you choose, it is important that your company is remembered for all the right reasons.  Having someone professionally manage your corporate entertainment is one way to ensure that the day goes without any hitches and leaves everyone happy.  This will lead to more business as the smooth running of the event will look favourably on yourselves and your ability to perform as a business.
The second main reason to host a corporate event is as a reward and 'thank you' for employees, recognising their hard work and input over the year.
Rewarding employees with an annual ball or Christmas party will help to raise morale and instill a sense of pride in working for the company.  It also serves as a great chance for people to network with other colleagues, honing their communication skills and improving inter-departmental relationships, all of which will benefit your business.
Mixing up the tables for corporate entertainment is a great way to introduce new colleagues to each other and increase bonds within the company.  Injecting some fun team building events throughout the occasion will also ensure that employees are improving upon vital workplace skills whilst enjoying themselves.
The third main reason for hosting corporate entertainment is to round off either a conference or AGM with a fun and informal ending that people will enjoy and hopefully use to further their company message.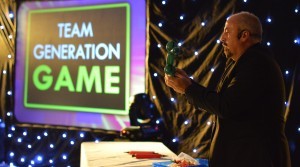 This is a great way to combine two very useful business corporate entertainment tools.  All the business-sided important messages can be delivered during the day-time corporate event, and then delegates are allowed to let down their hair at a party or dinner event in the evening.  Using fantastic and original entertainment throughout the night will ensure guests remember the event for years to come.