We've been planning corporate events for over 20 years and are considered to be experts in our field in the UK.
We host hundreds of events each year for our corporate clients, so we have to be on top of our game – experts, we have to know exactly what we're doing and we have to be organised.
That's where incredibly careful event planning comes in.
Corporate event planning ideas that work
Over time, we've developed, fine tuned and updated our planning. Every detail meticulously scrutinized, every possibility considered and every event successfully hosted.
What is corporate event planning?
Put in a nutshell corporate event planning is the planning of any company event.
It could be a conference, meeting, away day, team building event, gala dinner, evening entertainment, summer or Christmas party – any one of these constitutes as a corporate event and each one needs precision planning, you really do need to be on top of your game.
How do you organise a successful corporate event?
There are many different approaches and ideas to organising a successful corporate event but the one that ultimately yields the most success is to plan as far ahead as possible.
We regularly plan events for our clients two, and sometimes three, years in advance, to ensure availability of the best venues – so there really is no such thing as 'too early!'
When our event planners are organising events they work to a finely tuned 120 point check list – yes really – 120 points!
And what's more, this is just the initial to do list, in time it grows and grows.
How to plan a corporate event
You have to carefully split the event down into manageable sections, here's 5 planning ideas for sections to focus on for your corporate event:
Background research; including date choosing, location setting, budget planning and save the date invitation sending.

Venue selection; including ensuring they have the space for your function room and bedroom requirements. Negotiating the best possible rates, organising site visits and visiting each venue personally.

Conference planning; creating an agenda, firming up speakers and strict time frames, ensuring the AV package is suitable for your conference needs and keeping a close check on acceptances so you can keep the venue up to date.

Team building; deciding on your objectives, firming up a budget, choosing the best possible team building activity and ensuring that it's possible to host it in your chosen venue.

Evening entertainment; establishing a theme for your evening – no matter how simple or lavish, creating a table plan, ensuring the venue is on board with the dinner service to ensure prompt and efficient service and choosing quality entertainment.
What type of events do event planners plan?
There are many, many different types of events that event planners plan but to simplify things, we're going to categorize them into four different sections for you.
Venue selection and booking
Event planners like us at Accolade Corporate Events, have expert knowledge on thousands of venues up and down the country.
We know what's hot and what's not. We know the pro's and con's for different groups at each different venue.
It's crucial that you have detailed knowledge of the venues you are proposing to book for your company event, as the venue will be the first impression that your team has, and can make or break it the conference.
No pressure then. If you need a hand, want some advice or want to try our free venue finding service, then please get in touch, it'd be great to start with a no obligation chat.
Click here for more information on our 100% free venue finding service
Conferences and meetings
This is definitely one of the most frequent events that event planners find themselves organising, AGM's VIP board meetings, quarterly meetings, regional conferences and sales meetings.
All of these take considerable thought and time to plan efficiently.
Of course the venue needs to be carefully considered, see section above.
Then the room needs looking at, what's the best layout for your conference and what AV requirements do you need?
Careful consideration needs to be given to the balance of the day, interjecting breaks or activities to ensure that there is no meeting fatigue creeping in.
Team building events
Most event planners will, at some stage, need to organise a team building event and it's crucial that this event is very carefully selected.
You don't want a cheesy event that won't realise it's full potential, you need an event that is going to engage and that everyone in your team will embrace.
Factors like group size, demographics, objectives, time allocation and budget are all vital in selecting the perfect team building event.
Choose from short effective ice breaker events, indoor events and outdoor events.
Click here to find out more information on team building.
Evening entertainment
After a successful corporate event it's essential that your evening reflects the quality of the day and it's not advisable to cut corners here or this will be the lasting impression of your delegates.
It doesn't have to cost a fortune but it does need to be quality.
Event planners contact us looking to organise their event because they know we deliver honest and impartial advise.
Yes we love to work with clients but not at any cost and we pride ourselves on our integrity and will always give you our honest opinion.
We're in it for the long haul and we love developing long term relationships with our clients.
Gala dinners, themed parties, game shows and Christmas party nights are amongst the many events that we help event planners plan year after year.
Click here for more information on evening events
Establishing long term trusting relationships with our clients, that's what we love
Want more resources for corporate event planning ideas? Take a look at our 11 step guide to planning the perfect corporate event.
If you'd like help planning your next event, then please get in touch, we'd love to speak with you and make your next event the best yet!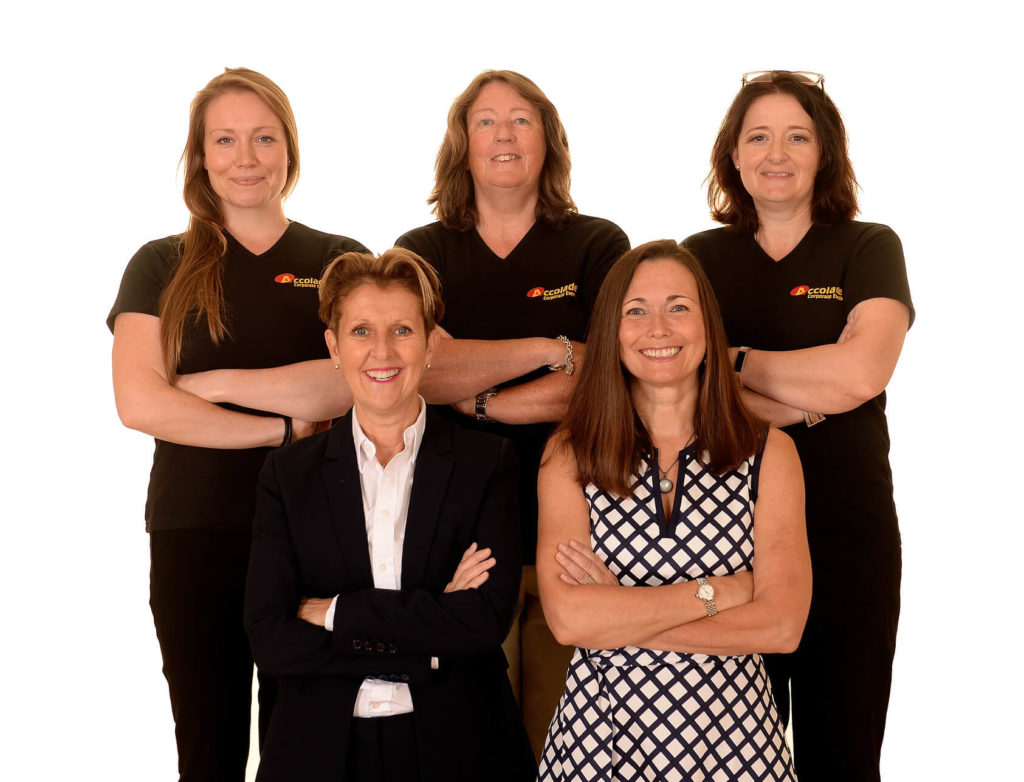 Let's talk about how we can make your next event a total success!