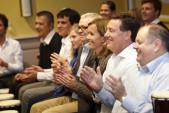 We love it when organisers ask us for team energiser ideas as we've got so many diverse, effective and fun ideas which can really transform a meeting, conference or event, either in the daytime or the evening.
Whether you've got 10 minutes or three hours for your team energiser, you can rest assured that we've got an activity that will meet your objectives. Gone are the days of awkward activities that nobody really enjoys, at Accolade Corporate Events, we only host events that we would want to take part in ourselves, which means we know your team is going to have a great time.
Fun Team Energiser Ideas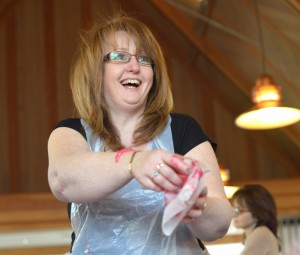 Our Company Bake Off has never been so popular! Based on the TV show but team focused, we ask your teams to work closely together to produce some fantastic tasty results. It's incredible how everyone quickly engages with this team event even if they don't watch the show. Ideal for groups from 12 right up to 100 people and in as little as one hour and up to four hours.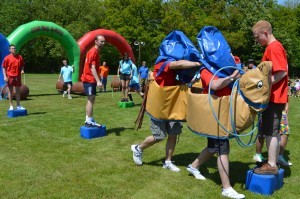 Our It's a Knockout Total Wipeout event is ideal for the organiser that wants to get their team outside and in the fresh air. Fast paced, team focused and a whole lot of fun! This is ideal for groups from 25 people right up to 500; and if you're pushed for time we can host it in as little as 90 minutes.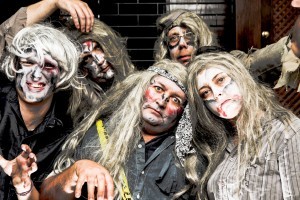 It doesn't matter what time of year it is, our Thriller team energiser is always hugely interactive, hugely popular and hugely motivational. We can host our Thriller event for as little as 10 people right up to a whopping 1000 people and in as little as one hour and as long as four hours meaning that this is a really flexible event.
If you'd like to find out what team energiser ideas we have for your next event, then why not give our friendly team a call on 0800 083 1172, we'd love the chance to discuss your event with you.