Want to make your company Christmas party the ultimate feel-good event? Then a game show is just what you need.
So where do you start?
We've got buckets of game show ideas for any corporate event, for any size of group and in any location!
It might seem ages away, but now is the perfect time to start planning your company Christmas party for next year. Getting ahead of the game means you can plan entertainment that your staff will absolutely love.
When it comes to livening up a Christmas party there is no better way than an interactive game show that everyone can take part in.
Rest assured, you will literally feel the energy in the room lift when the fun begins.
Fun interactive games are the ideal way to bring people together. There's no hierarchy at a party and everyone from admin staff to directors can work together in teams to win.
You'll be amazed at how a little competitive spirit can get people working together!
Mixing groups from across your whole business will ensure a lively, fun company Christmas party that'll be talked about for months after. And you'll be surprised at how effective a game can be in breaking barriers down in your organisation.
How often have we heard "such and such director is not such a stick in the mud after all!'
Don't underestimate the value of party games at a corporate event. They have an uncanny way of improving communication at work afterwards too.
So how do you choose which game will work best for your business?
If you're in need of some inspiration, we've got lots of ideas to get you started. Call us on 0800 083 1172 or if you'd prefer to ask for our advice in an email then use our quick contact form to get in touch now.
Fun company Christmas party ideas will make you a company hero! Feast your eyes on our top ten…
1. Name That Tune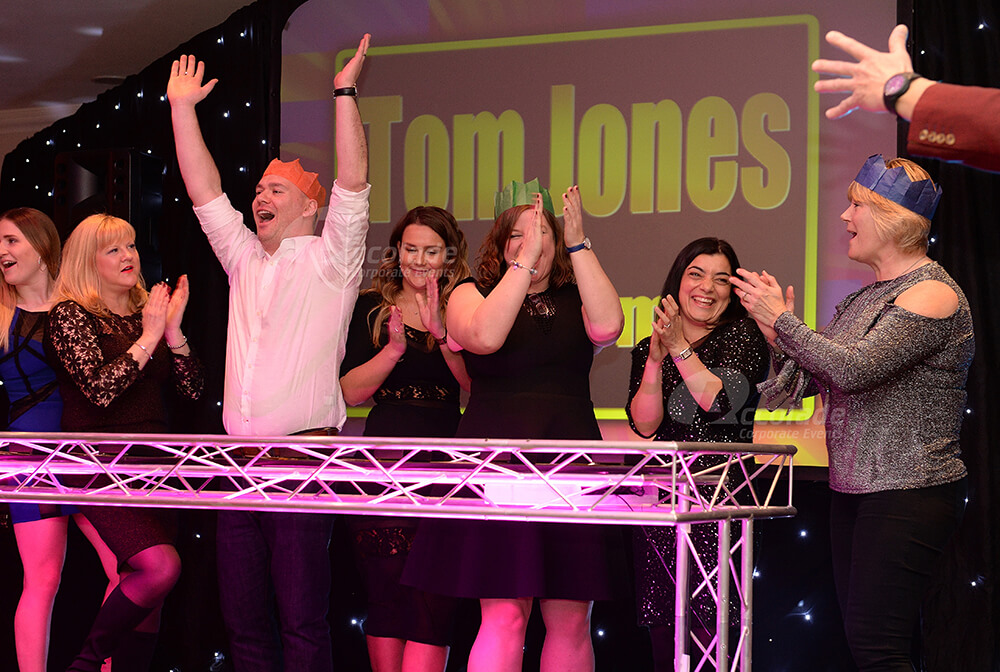 No company Christmas party would be complete without tunes and we've got just what you need to get it started – Name That Tune. There's only one rule – guess the tune!
Teams have to earn points in each interactive round. With music clips, props, and even a giant spinning wheel, your staff will love getting involved and showing off their musical knowledge. Without a doubt, you'll have everyone breaking into song.
Expect the unexpected – it's often the quietest employees who have the most amazing voices!
2. Team Millionaire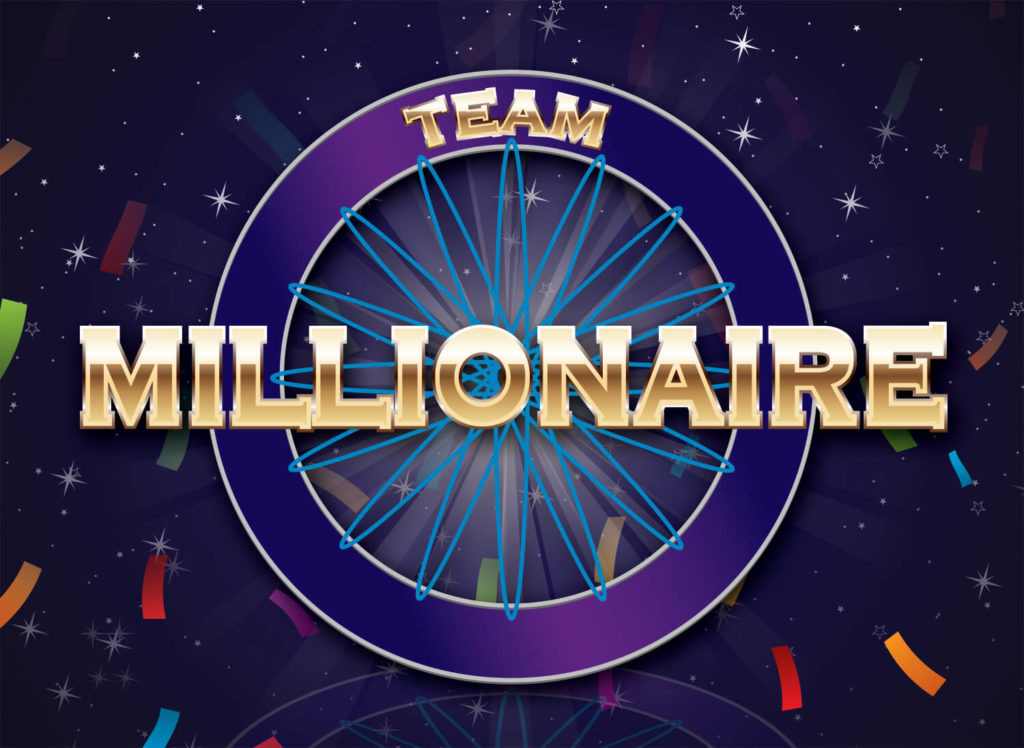 This groundbreaking British TV quiz programme has become a worldwide hit.
Now your team can have a chance to be part of the experience too. With the whole of your group playing at the same time in our multi-player team version, it is the perfect game to keep everyone entertained and on the edge of their seats.
It will take nerves of steel and combined knowledge from your team to make it to the top.
Will you be trying Team Millionaire at your next company event? Come on now, is that your final answer?
3. Generation Game
If you are looking for a Christmas party game that is a little bit different, then this is definitely the one.
Just perfect for keeping the atmosphere of your party going between the courses of your sit down meal, The Generation Game is a real cracker.
Capturing all the fun of the TV show, we can theme your room just like a TV set!
We'll get a competitive atmosphere building in your venue, and challenging and whacky tasks will have your teams rolling with laughter.
From senior management down to junior staff, everyone can get involved in this fun icebreaker activity, which is sure to set the right tone for the rest of the evening.
4. Play Your Cards:
Will you go higher or lower?
Play Your Cards is a simple but immensely fun and interactive way to keep guests entertained throughout a meal or even as a stand-alone show.
The giant illuminated card wall takes centre stage at your company Christmas party. You'll play as teams, but even the audience can get involved and shout out what to do next.
5. Million Point Drop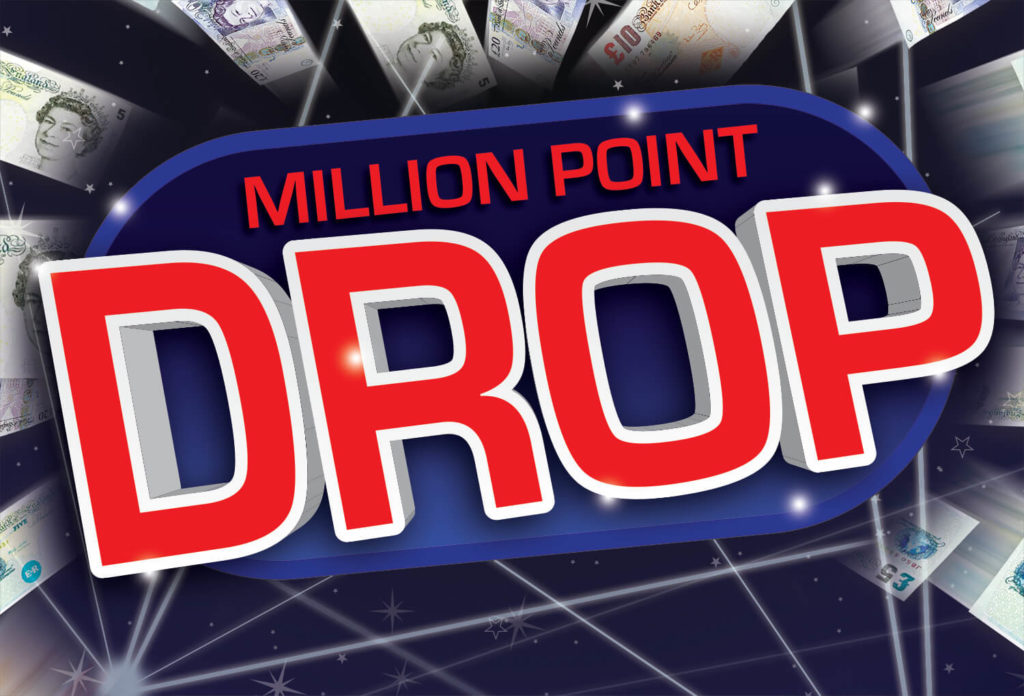 Million Pound Drop became an instant hit on TV and it'll do exactly the same at your Christmas party with our Million 'Point' Drop version.
With a large screen set up at your venue, Million Point Drop is a game show activity that everyone can get involved in.
If you're looking for a corporate game show that is bang up to date, where your delegates all play at the same time, and you can customise with your own company questions, then Million Point Drop is ideal for you!
With quick games available to play for this one, there's no chance of losing the crowd.
6. Beat the Cube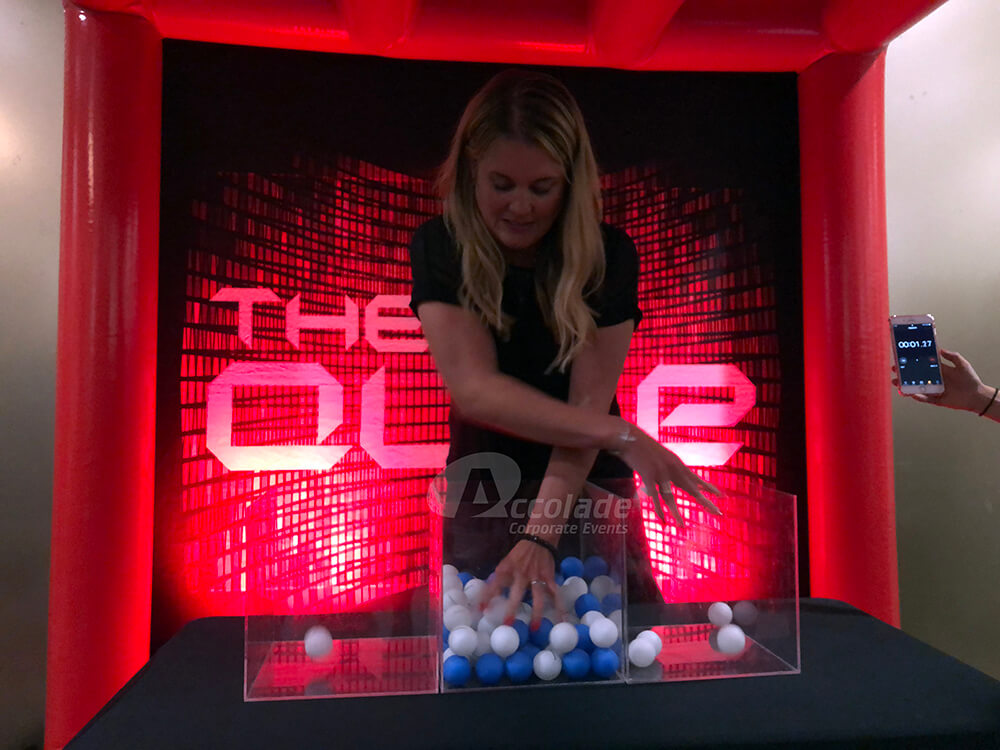 If you want some entertainment that is a bit more active and for smaller groups, Beat the Cube is perfect.
Teams are set challenges against the clock. We promise that even those that don't step up to complete a task will love watching and cheering on their teammates.
This is fast-paced, engaging and really gets a crowd going. How quickly do you think you could sort out different coloured balls? Will you thrive or crack under the pressure? It's never quite as easy as you think!
7. News for You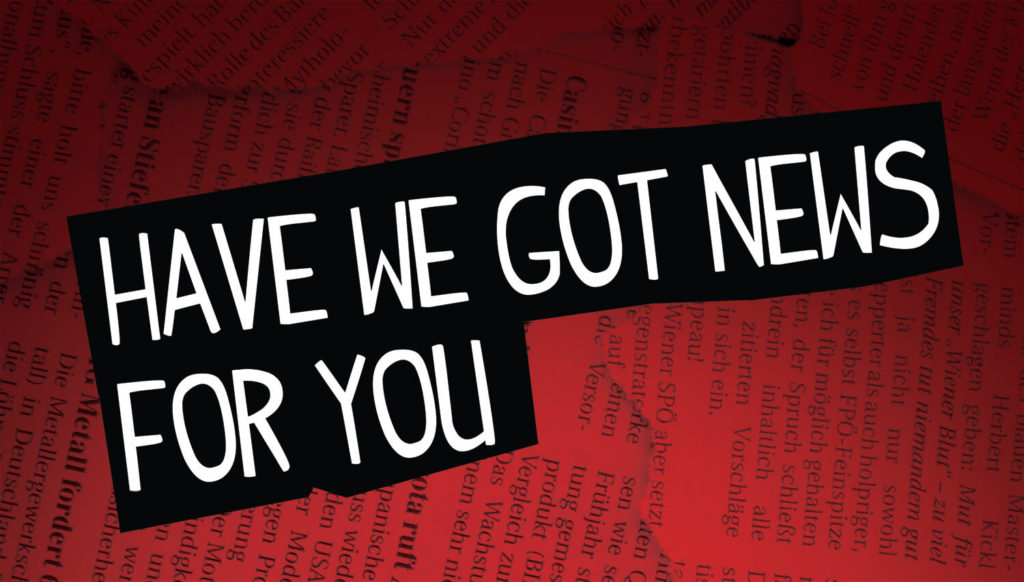 Our special team version of the TV classic, Have I got News for You is topical, fun and utterly entertaining.
Deliver top page headlines in teams and answer cutting-edge news quiz questions – we can tailor everything around your company news if you would like.
This is a punchy and brilliant icebreaker to keep the party spirit flowing between courses at your Christmas dinner.
8. Pub Quiz: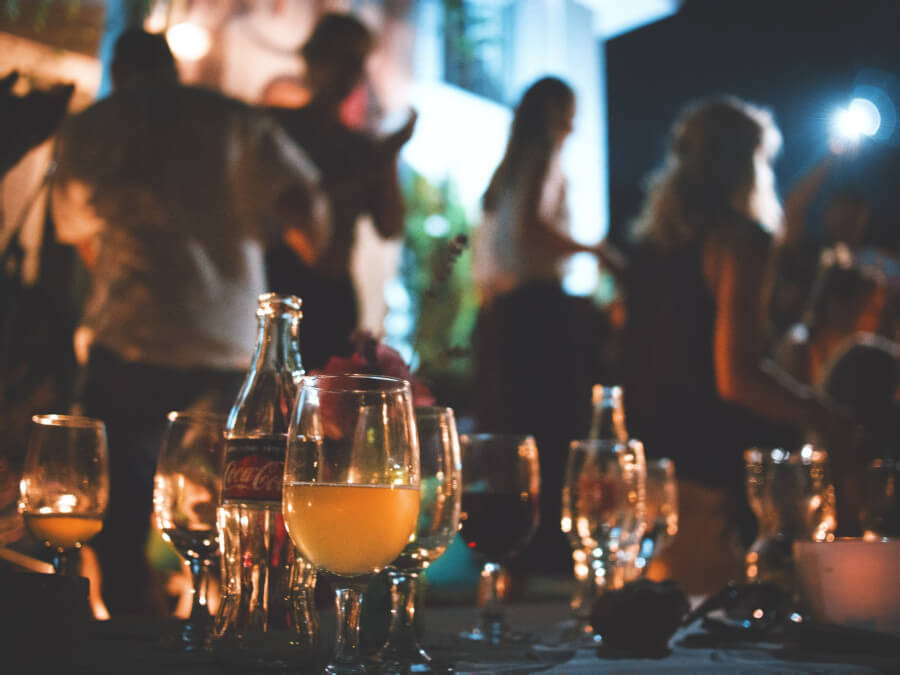 If you want something classic as your Christmas party entertainment look no further than our pub quiz. A classic ice-breaker event.
It might have the usual general knowledge round but it's got some tricky linguistic teasers and riddles thrown in too.
The whole of your party will be keen to come up with the answers to scoop the title as Pub Quiz Champions.
If your company has a diverse group of people, the Pub Quiz option is great. With such a mixed line-up, there's bound to be something everyone knows the answer to.
9. Company Fortunes
Looking for something entertaining that can tie into rounding up the year in your business?
Look no further than our version of Family Fortunes, Company Fortunes. Tailor the whole quiz around your business and all of the exciting achievements throughout the year. "We asked 100 people to name something your company does well'?
Two opposing team members buzz off to see who will play the board! Get your teams guessing and reinforce your company values at the same time!
10. Festive Game Show Marathon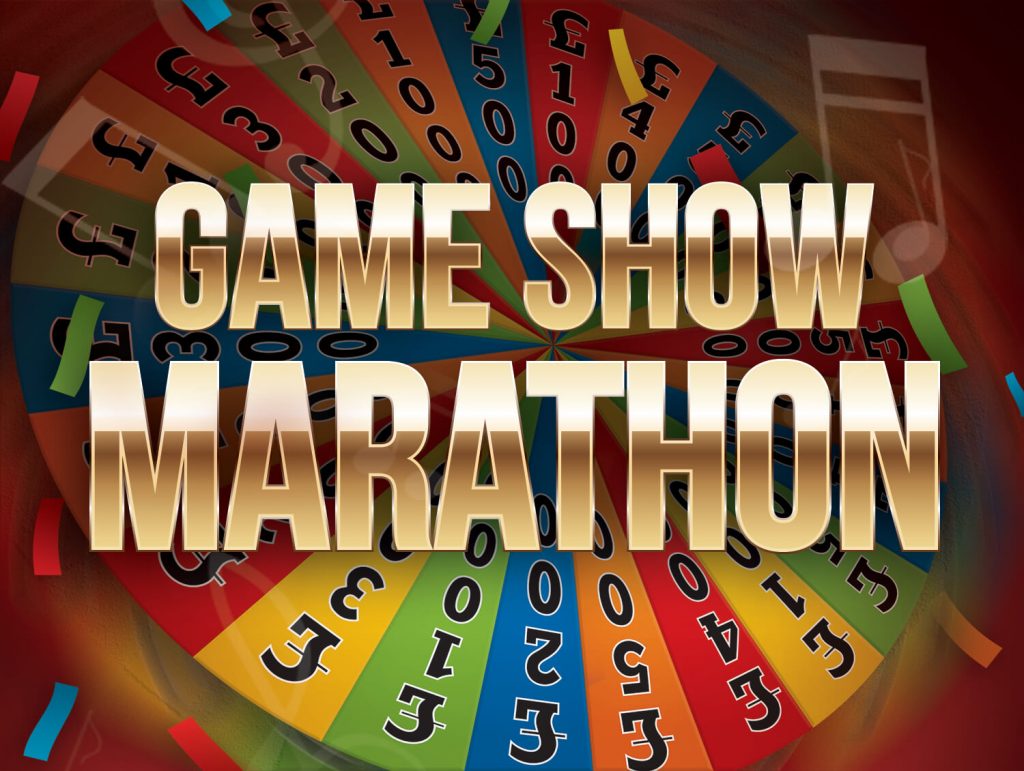 Can't decide which is the best game show for you? You don't have to.
Our Festive Game Show Marathon has a mash-up of the favourites.
We've pulled together our very own mix of the most popular game shows to keep your guests thoroughly entertained from start to finish.
Our quick-fire rounds and interactive play are heaps of fun and most of all generate lots of laughs.
---
Have we inspired you to try something different for your next company Christmas party?
Call 0800 083 1172 to chat to our experienced team about livening up your office party with some incredible game show ideas or email us and we'll come back to you with a free of charge and no-obligation quote.
Our brilliant games work equally well at summer events. Check out our evening entertainment page to see all that we can offer.