Creating a memorable team building event is essential and can be the difference between the day being a ''fairly good one'' to a rip-roaring success. But it doesn't stop there.
There are also a million and one other things that need to be done to make sure that a team-building event stands out.
At Accolade, we understand just how overwhelming the event planning stage can be.
After all, there's so much to consider such as caterers, venues, themes, food, capacity and then there's the technical side to worry about (such as audio-visual equipment). 
Not forgetting the all-important question: ''What type of team building event do I want?'' Should it be indoor, outdoor, or perhaps theme orientated?
Any corporate event, no matter the type, is designed to get teams motivated and fired up again. And any of the above ideas have the power to do just that.
However, outdoor team building events can be really impactful, as not only do people get a well – deserved dose of Vitamin D and fresh oxygen in their lungs but simply outside coming with many health benefits including:
Stress relief: research suggests that being in an environment like a park, or forest can reduce both cortisol and heart rate levels
Reinvigorates mental energy and is good for overall health and wellbeing
Improves attention and creativity
So, why choose Outdoor Team Building?
Team building events are essentially a gathering of people who come together to bond through an activity of some kind.
These bonding experiences have the power to increase employee engagement, promote positive change in the workplace and increase productivity (to name just a few!).
Taking your team outside not only comes with numerous health benefits but is also extremely advantageous from a business standpoint. 
Nature – related events (such as outdoor team building) are known to improve trust between teams and also promotes a more positive workforce.
Essentially, getting people out of the office and working together in a natural environment can be hugely rewarding for both employees and management teams. 
And it seems that ever since the lockdown, people are itching to get back outside now more than ever. Because of this, we highly recommend (especially for people with larger groups) that you book your Outdoor Team Building event early to avoid disappointment.
Fortunately, businesses see real value in hosting outdoor-related events, mainly because they are known to:
Improve employee performance: Whether your staff are jumping around in sacks or half-way up a tree – outdoor events can help to improve communication and build team alliance.
They also promote confidence and trust between team members as opinions appear valued and relationships are inevitably strengthened.
Increase motivation: Creating a positive working culture is an essential ingredient to the success of any company. And having staff that are motivated is strongly connected to good customer – experience.
Outdoor team building is also known for increasing motivation levels as delegates feel pumped after having accomplished an activity or goal of some kind.
Break down barriers: Team activities (such as outdoor team building) have the ability to improve office relationships and can even break down barriers. It's the time when the CEO is likely to bounce a ball around or take part in an event such as school sports day.
Essentially, events like this bring teams together as they work to solve a problem or compete to win. And this competitive spirit is carried back to the office long after the event has ended.
Carry the possibility of promotion: Outdoor activities pave the way for people to truly shine and show off their unique skills. Most team building activities require some form of leadership, time management and people skills in order to successfully complete a task.
This is a time for people to get noticed for their individual skills and even be considered for promotion.
Free Venue Finding Service
Yes, you heard right. Our venue finding service is 100% free!
Now, you might be wondering what an outdoor event venue even looks like, but if you explore further – you'll soon learn the possibilities are endless!
For example, if your outdoor activity is a treasure hunt, you might automatically think of a park. Sounds easy enough, right? But then come the questions. What park? Where? How? And before you know it, you're back to being overwhelmed.  
That's where a venue finding service can help as they are designed to take the weight off your shoulders so that you can focus on the excitement aspect of your day. At Accolade, we do this all the time, which means we have a good idea of the type of venues suited to specific events.
Most of us are familiar with the saying ''the devil is in the detail'' and we know just how detailed the venue finding process can be!
There's so much to think about like caterers, like the location itself and transport (is the location easily accessible?). Then there's capacity, permission, health and safety, the list is limitless! 
Here are just a few reasons why we think having a venue finding service is always a good idea:
Value of knowledge: It goes without saying that your event is important. After all, you've invested time and money which means having the right type of venue is paramount to the success of your day. That's why industry-backed knowledge on what type of venues are suitable (or not as the case may be) is so crucial.
What's more, venue finding services are designed to do all the negotiations on your behalf such as with the caterers, the venues themselves and not to mention things like bar bills and tabs.
And the best part? Most people offering this service understand the market price in this area too! 
Support: Things rarely go wrong at an event, but it does happen. That's why having the support of a venue finding service can be so reassuring. For example, if someone in the team has a nut allergy and despite you informing the venue of this a hundred and one times – they're still serving up pecan pie by the bucket loads. Or perhaps, the venue got the numbers wrong and have only catered for 50 staff when there's clearly 100 going!
Not the most ideal scenario, but that's why we suggest having some kind of contingency plan in place: like a venue finding service!
At Accolade, we're a meticulous bunch, which means we plan way ahead for any potential disasters before they've even happened.
Our Top Outdoor Team Building Activities for 2020
Company Fun Day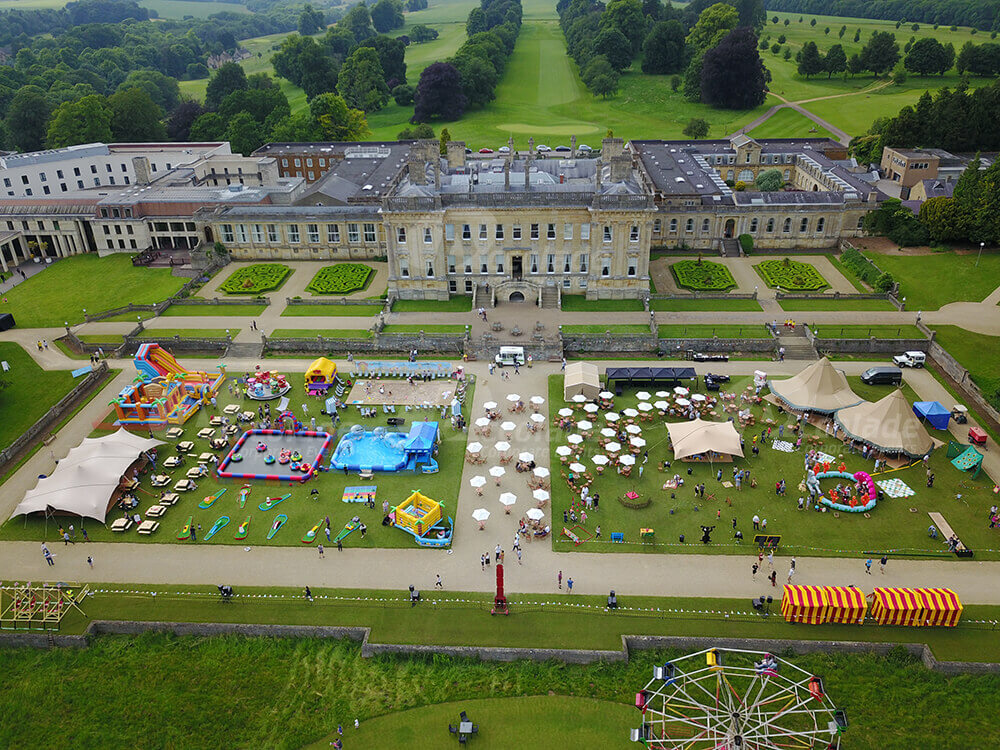 Our Company Fun Day event is ALWAYS a surefire hit with any company no matter the size or industry! From village fayres to mini styled festivals, right through to funfairs and bouncy castles, we make your vision come to life.
Thinking of hosting a company festival with the latest top-notch music? Or perhaps you prefer something a little different like strolling entertainers and fire-eaters? Or maybe you're feeling beachy and thinking of a beach styled theme?
With stunning visuals and backdrops, we can create the kind of beach team event that will go down a treat and is a great seaside fun day out for all!
Hosting company fun days like this is a great way to promote goodwill and loyalty within organisations and because the day is guaranteed to be such a success, your team will be talking about it for months' to come!
Company Fun Day is the perfect company celebration to have once the restrictions have been lifted and due to cancellations this year, we suggest you book early as the dates for this event are already selling out fast!
Company Festival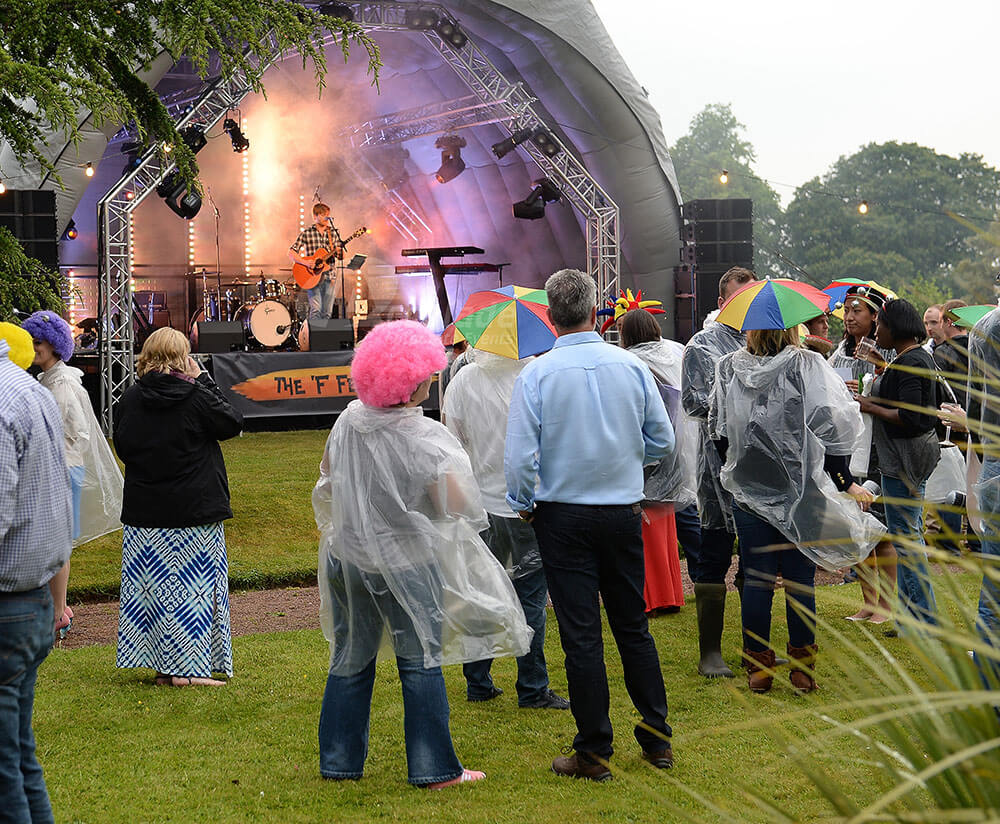 Move over Glastonbury and make way for the Company Festival!
A team-building event guaranteed to get your guests rocking and rolling to their favourite tunes while busting out some of their best moves. Hosting your very own company festival means that you get to choose everything for yourself, like your favourite bands, like the theme, the drinks, entertainment – the whole shebang! 
And with a wonderful mix of 'festival must-haves' such as impressive stage centres, band lineups, solo performers and well-known tribute acts, we know just how to create the perfect festival vibe for your guests to enjoy.
Guests will be wowed off their feet (literally!) with a whole host of festival entertainers such as stilt walkers, jugglers and acrobats! And all this under a backdrop of music from harmonica players, drummers and acoustic guitarists playing in between sets.
And what's more, the 'chill out' zones come complete with relaxing massages for those in need of a good pampering session.
Company Festival is the fantastic 'post lockdown' treat for anyone needing to let off some steam.
Crystal Maze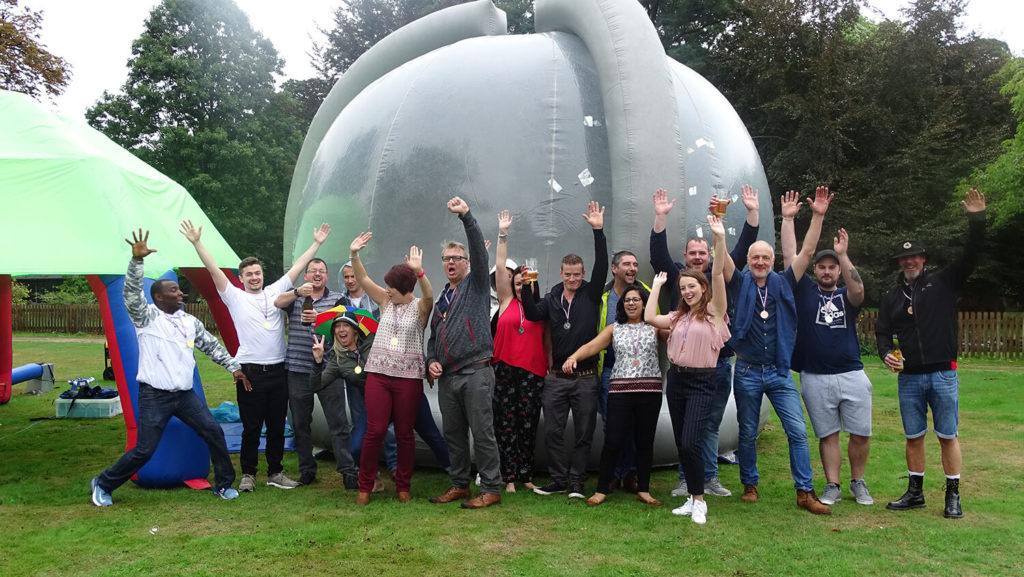 This dazzling team building event is a true test of endurance, designed to put teams through their paces as they compete to win crystals.
This is all about performance and how teams support one another as they compete to win. Most of us have seen the TV version of The Crystal Maze (and if you have you're definitely at an advantage!).
This event brings the show to life as teams race against the clock to compete in a range of categories: Mental, Physical, Skill and Mystery.
The challenges included in this fun-filled competitive event have been cleverly created to test communication, logic, coordination and problem – solving skills.
And all in the name of good fun! Similar to the TV show, guests end up in a humongous crystal dome as they fight tooth and nail to grab as many silver and gold tickets as they possibly can.
Fancy taking part in a bit of healthy competition while having some serious fun?
School Sports Day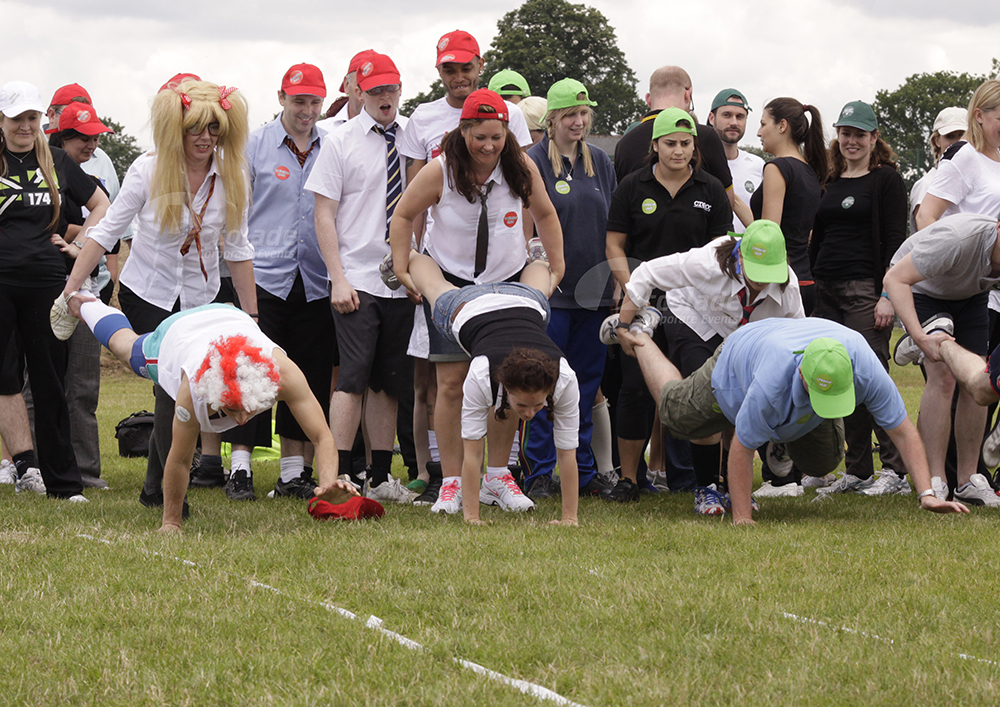 Feeling a little nostalgic lately? Not anymore you don't! We're taking you back to school with our School Sports Day Event.
This fun team building event will immediately catapult you back to the good old days, where it'll be a competition fest of egg and spoon races, football and hockey slalom courses, javelin and of course, the infamous sack race.
Your guests will be lulled into retro heaven as the Grange Hill theme tune is the backdrop to this wonderful time-hop of an event.
There will also be costumed teachers and ringing school bells galore and those who don't abide by the rules? Well, it's detention time for them!
The teachers will be the ones' calling all the shots and will inevitably decide who wins or who goes to detention.
Charity Apprentice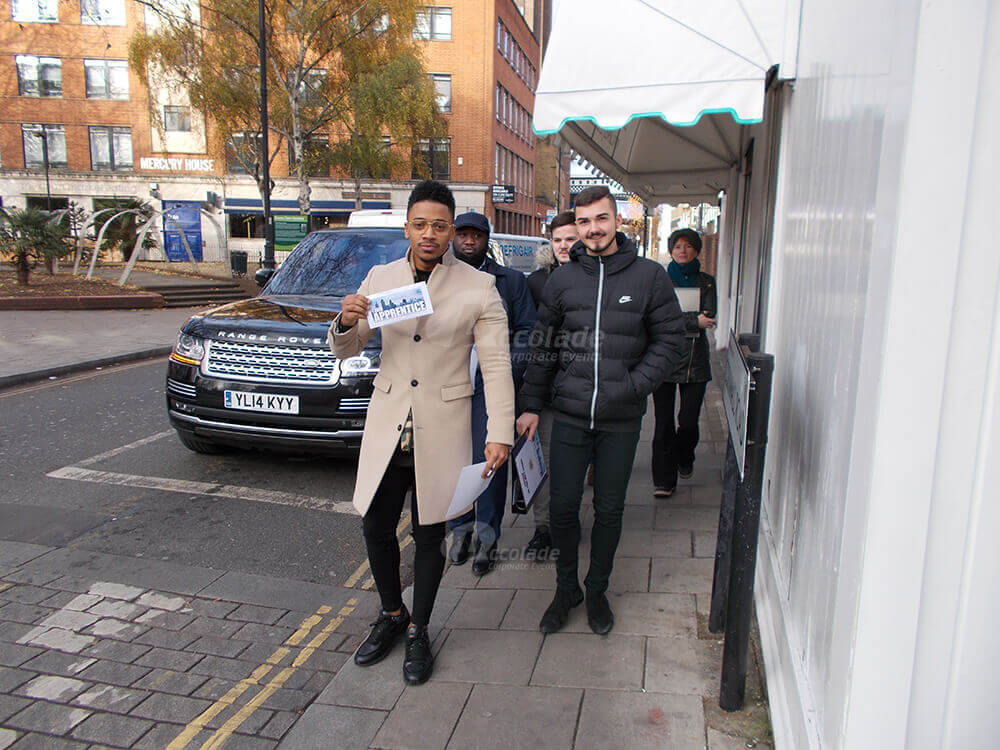 It's time to head back to the boardroom with Charity Apprentice.
Perfect for any size group, Charity Apprentice not only builds up your team, but it's also a very rewarding event as people get the chance to give something back to the community in the form of charity work.
Lord Alan Sugar Rush and his razor-sharp associates are the hosts of this show and guests will be blown away by just how 'real' the event feels to the TV series.
Identical to the show, our 'buying task' is the godfather of tasks as delegates get to choose a charity of their choice and are sent out to hunt down a list of specified items. Of course, the team who ends up with the most money wins. 
Charity Apprentice is also the perfect conference energiser and the duration of this event can range from one hour to a full day, which makes this a very flexible option.
Want to break the ice with a conference energiser? This event will do just that as teams take to the streets in a bid to win. And all in aid of good charitable fun!
Since this event is so flexible, we always welcome any ideas for bespoke tasks and to add to the list of plusses – this event (like most of our outdoor team building events) can be hosted anywhere in the world!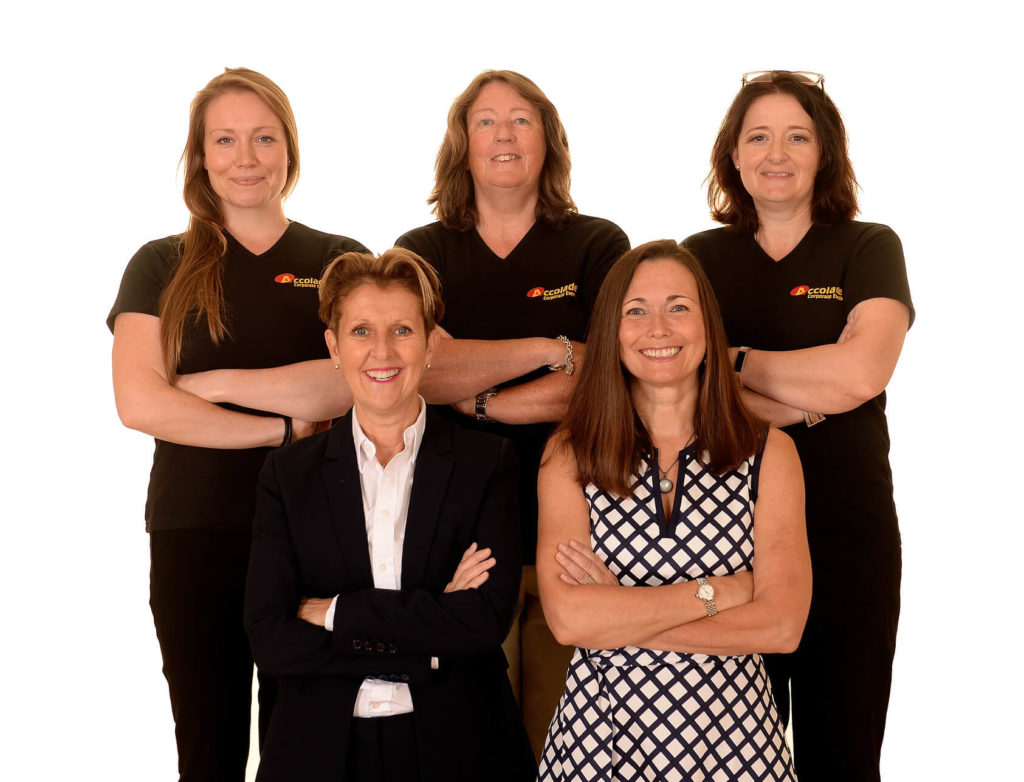 Let's talk about how we can make your next event a total success!