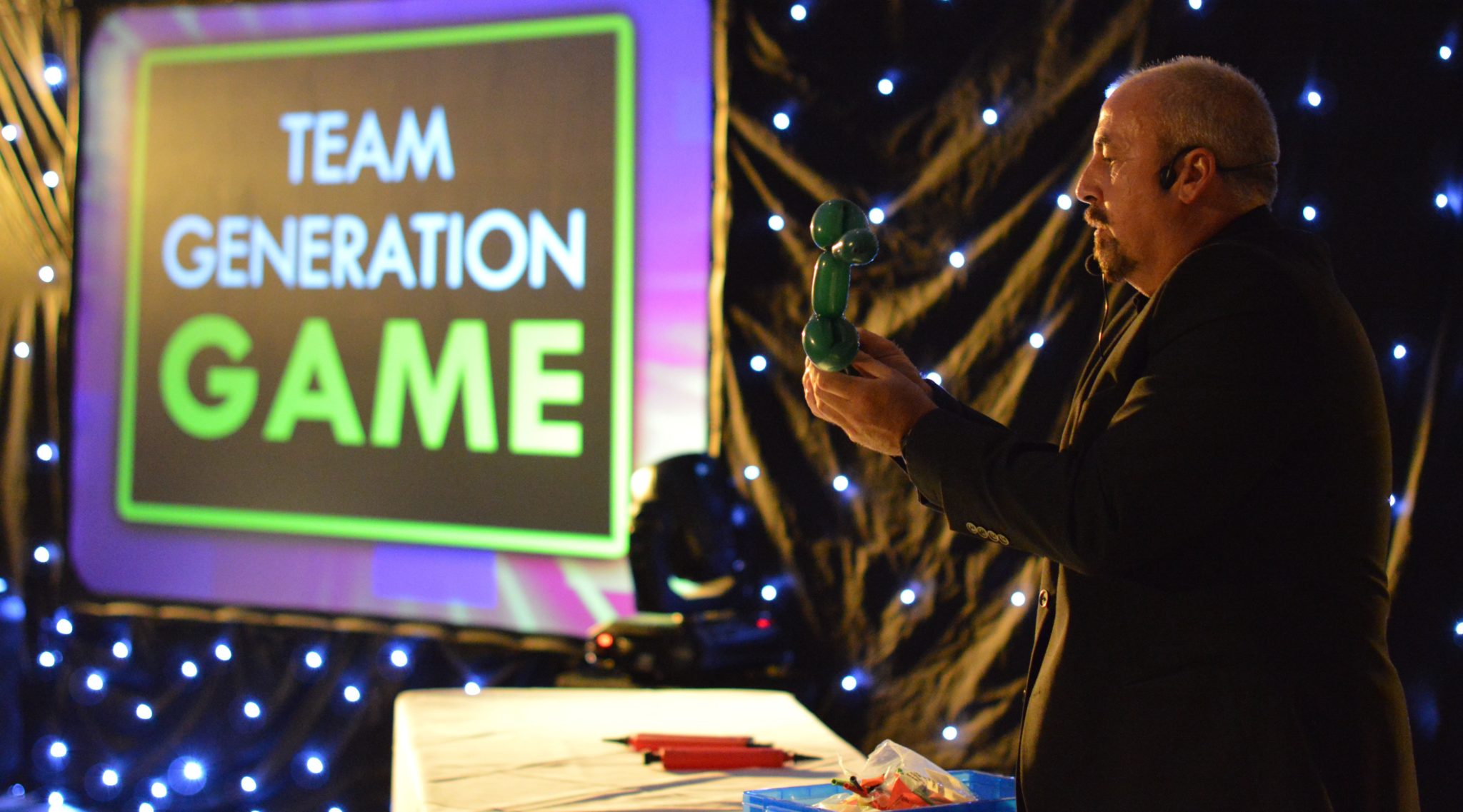 Using Energisers and Icebreakers at Large Corporate Events
When you're hosting corporate entertainment on a large scale of 100 plus people, you will often find that many people don't know each other and will feel out of their comfort zone.  There will also be the tendency for colleagues who do work closely together will stick with each other and not reach out and network with new people.
The best way to effective mix up delegates at large corporate events such as Christmas parties and conference dinners is to set out seating plans so that a broad range of managerial positions, age groups and departments are represented.  This will help everyone to work on their network skills and communicate with people they may never have met before, or are only familiar with as a name or someone they've spoken to occasionally on the phone.
Strengthening working relationships is important to any large company, and because the staff in larger corporations tend to move departments and change roles within the set-up fairly regularly, meeting new people and forming new working partnerships quickly and effectively is key to the smooth running of any business.
To quickly put people at ease, using energisers ice breakers at large corporate events are an excellent tool for helping everyone to feel relaxed and able to start chatting freely with those around them.
Fun and fast paced, ice breakers can either be used as a team building tool to encourage a feeling of camaraderie amongst diners, or simply by using fun and comedy to help raise morale and allow everyone to let their hair (and guard) down.
These are often best used as an element of surprise and can be extremely effective when used in the lull between courses.  Polite and strained chit chat will quickly be replaced by amazement and a sense of joint experience when delegates participate in an impromptu drumming workshop or learn the amazing Haka.
Singing and crashing waiters are brilliant for dispensing with any formal and stuffy atmosphere and certainly giving everyone at the table something to talk about.
Quiz and Games Show Ice Breakers
Traditional and modern much loved quiz and gameshows can be used to help everyone feel at home with their colleagues and break down any perceived barriers.
They can be used to help to deliver a company message or mission statement, or simply just used as a vehicle for fun.
If you'd like more information on how using energisers ice breakers at large corporate events can make your next event hugely successful, then give our team a call on 0800 083 1172 today!