---
---
Now more than ever, it's crucial that your company Christmas party really is the celebration that your employees deserve. This could be the only event of the year where you can bring everyone together – so there's no room for error.
Your office party is usually the social highlight in your company calendar. It's the fun night that you treat your guests to one of the best party nights possible.
So it needs to be precision organised. Every last detail, carefully considered. From the date, location and Christmas party venue to the guest list, cocktails and party entertainment.
Let's look at two very important parts of your office Christmas party firstly Party Venues and then Christmas party entertainment.
Christmas party venues
We've over 20 years of organising overwhelmingly successful Christmas office parties. We know the movers and shakers in the venue world, what party night is hot and what's not. You name it, we know it.
You could be looking for a Christmas party in London, Birmingham or Manchester wherever you are, we can help. We cover the whole of the UK and can definitely help you with your office Christmas party.
What you may not know, is that we can help you cut out a lot of the leg work in finding the best party venues as we offer a free venue finding service, you don't pay a penny for it and we shortlist the best options for you. Think of us like a mortgage broker, our reputation is based on finding you the best deal for the best price and there are no hidden charges.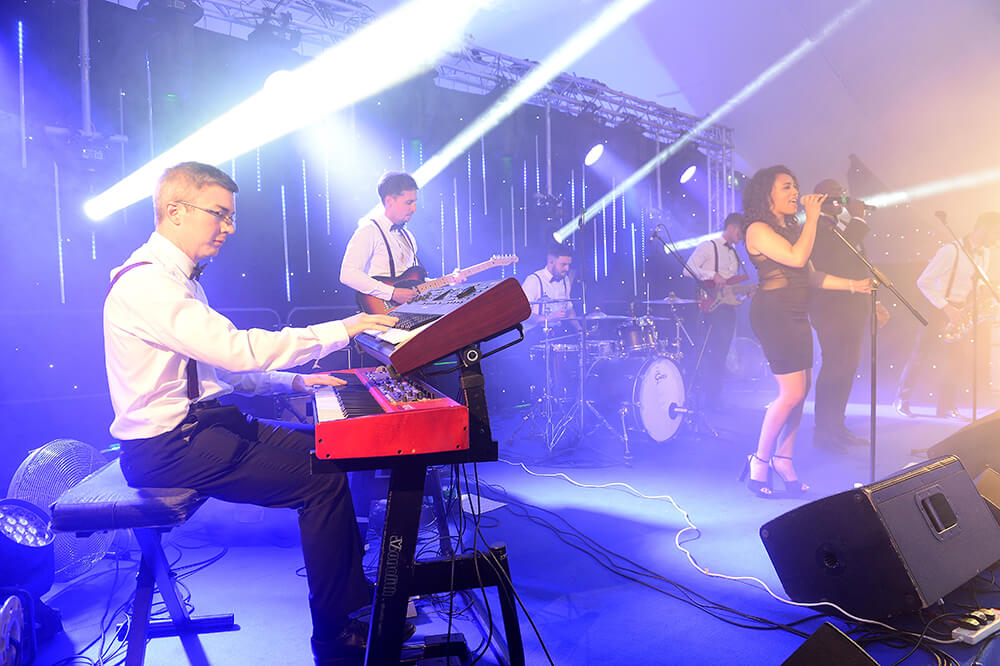 If you're looking to host your party in London this Christmas then take a look at our 15 Top 5 star London venues that we have a special offer for Christmas parties with an all inclusive drinks package – they really aren't to be missed!
If you would like to find your own venues for your Christmas parties and just need some advice from the experts, then that's great, we've put together four mini checklists which should help you on your way. Feel free to message us for further help.
When looking at your venue you need to consider the following questions from our check list:
What date/s will you consider and have you checked that key members of your team can make it?
What geographical area will the venue have to fall into?
What do you expect from your Christmas party? Are you looking for the traditional 3-course meal and disco or are you looking for pre-dinner drinks, canapes, fine dining and an unlimited drinks package?
Which leads us on to point number 4 – what is your budget and is it realistic?
Will guests be staying overnight and if so, how many bedrooms will you need?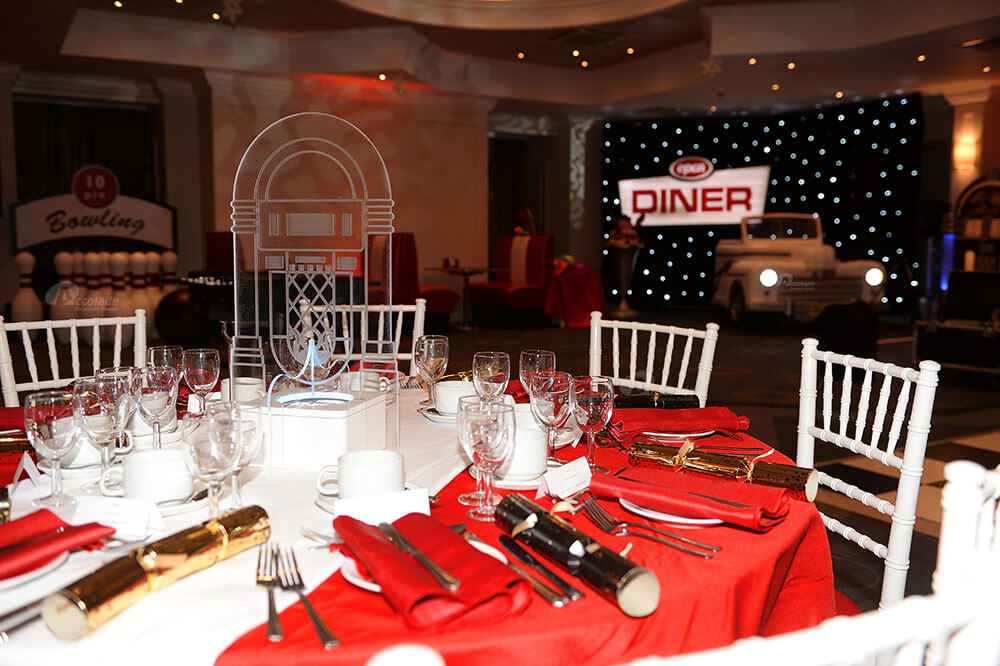 Once you have answers to these questions, then the search for your perfect venue for this years party starts in earnest. You'll need to work your way through this (incredibly condensed) list:
Carefully research venues in your chosen area. Make sure that they have the right space for your group, check out the floor plans and capacities.
Draw up a shortlist and then start calling around.
Make sure you have a list of all of the crucial questions that you need answering, such as costs and exactly what do the costs include and not include, names of rooms that they are proposing for your company party, dates available and on what option… the list goes on.
Conduct a little reputation research. If you have no experience of the venue yourself, then you'll need to do some detective work, take a look at reviews, ask around for feedback and make sure that these are venues you would be happy proposing for your office party this Christmas.
Arrange site visits and make sure that the space is actually available for you to see when you visit, if you are visiting a number of venues, you'll want to make sure that the visits are perfectly timed so you don't have any time waiting around.
Then it's time for the site visit. This is obviously incredibly important because you get to see the space the venue are planning to allocate to you. You'll need to consider many different things including the following points:
Don't presume anything. Ask, clarify and ask for written confirmation.
It's important to know what is and what's not included in the private dining room, don't presume those lavish flower arrangements, lighting and special dancefloor is included, it may be set up for another event – double check.
Where are the pre dinner drinks going to be happening – is it an exclusive area for you?
Will your group have a private bar and if not, how many other groups will be sharing it?
Will you have a dedicated and staffed cloakroom?
When you've considered all of the venues and decided which suits your company and will be best for your party then it's time to sign on the dotted line. We spend hours looking over our clients contracts and making sure they are perfect and that there are no nasty surprises.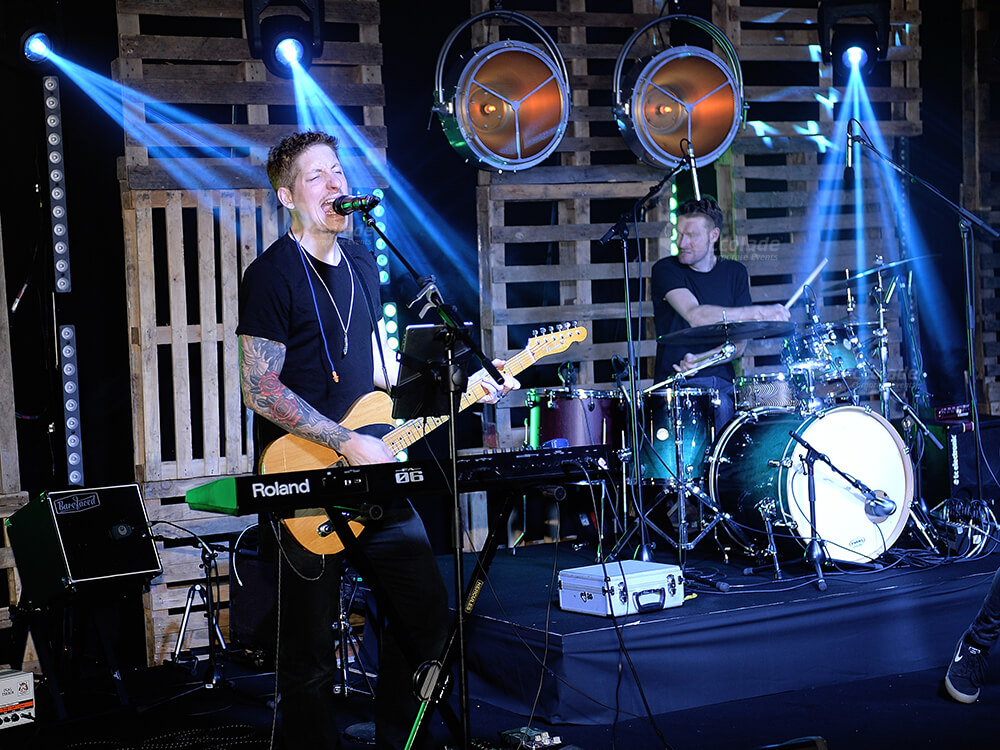 Amongst many other elements, you'll want to consider these points:
What numbers is the contract based on? Consider very carefully what your minimum contracted numbers are.
Check the cancellation policy, not everything goes to plan and you need to ensure that the cancellation policy is a fair one.
Check the details, if you've been offered a free pre dinner drink and canapes, check that it's on the contract, the same goes for any other element.
Check the access times and the finishing and derigging times. You need to ensure you've got time to set up everything you need.
When is the deposit due and the final balance? You don't want to be missing deadlines.
Once you have all these checked off, you should be in good shape to confidently book your office Christmas party. There's still an awful lot to do to ensure that this is a Christmas celebration that stands out as the best in your company events calendar but for now you can relax.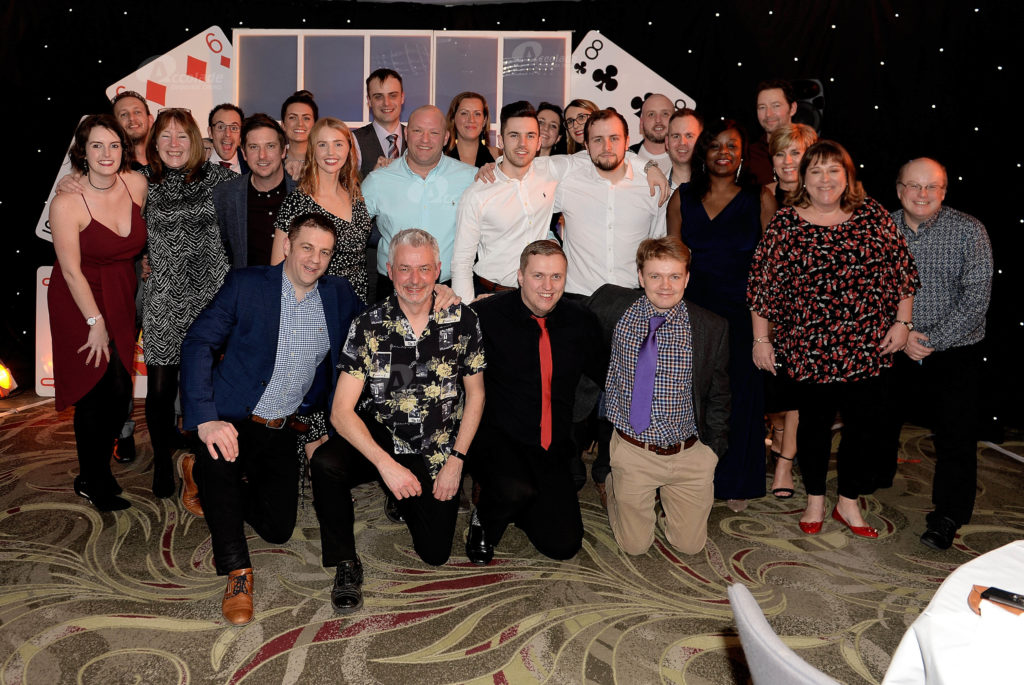 Office Christmas party entertainment
If you are looking for entertainment for your office Christmas party this December then luckily there are many different options to consider, hosted in London or UK wide.
Each company Christmas party is different so we're going to illustrate our top 10 most popular festive entertainment ideas. These include themed party nights, Christmas gameshows, party bands and entertainers.
Themed party nights
So you've got the venue but want to transform it into something a little but special, crating a unique and vibrant and party space. There are so many incredible themes to chose from: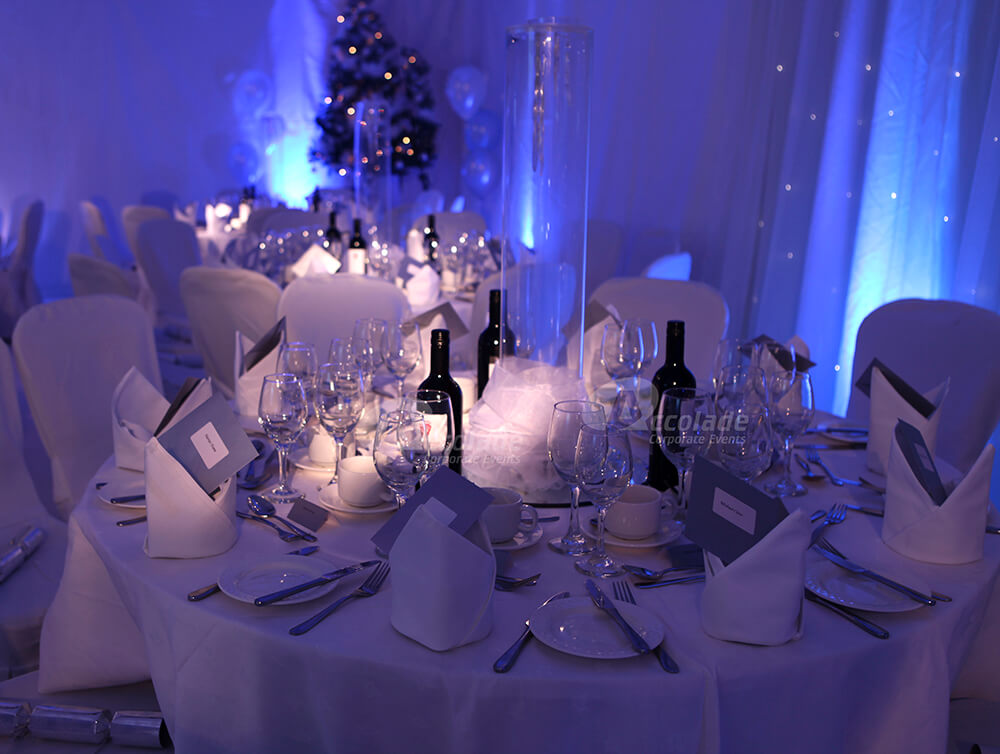 A traditional Winter Wonderland: Immerse yourself with this ever popular office Christmas party theme. Think snowy walkways, icy table centres, icy blue uplighters, polar bears and igloos. It's no wonder that this is still an incredibly popular Christmas party option.
Viva Las Vegas: If you want to bring a little glamour to your party this year, then this Christmas it's all about Vegas baby! Think red carpet, giant illuminated Vegas signs, Elvis or Rock n Roll bands and casinos – what happens at your office Christmas party stays at your office Christmas party!
German Beer Festival: Itching to do something just a little bit different this year for your Christmas party? You're going to like our German Beer Festival! Think team focused, long tables, Oompah bands and giant cows – oh also just one or two beers too!
Venetian Masked Ball: Bring some stylish glamour to your Christmas event with this quality evening. Think candelabras, decadent lighting, fountains, columns and elegant entertainment. This is an exceptional party theme.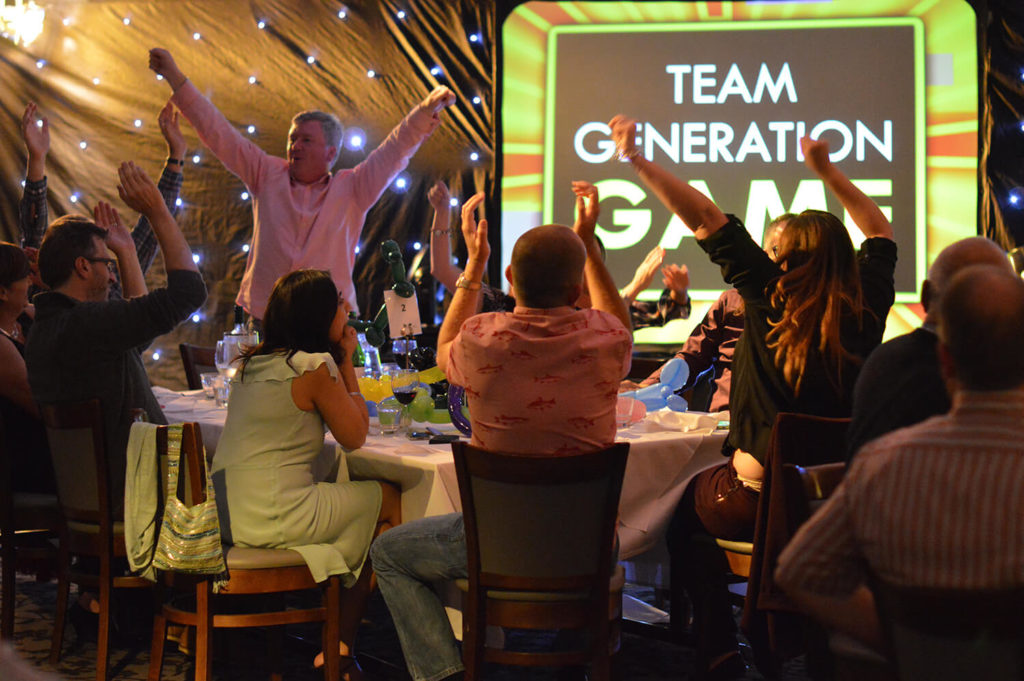 Festive gameshows
Professionally hosted interactive entertainment that is hosted between the courses of your party meal that enhances your evening is always popular. There are many formats to chose from, so lets take a look at five of the most popular company gameshows.
Festive Team Generation Game: One of our most popular Christmas shows. Each table becomes a team as our ever charismatic gameshow host effortlessly guides your guests through this fantastic show. With highly competitive rounds such as Christmas napkin folding, balloon modelling and belly dancing.
We can even custom make rounds for your specific company!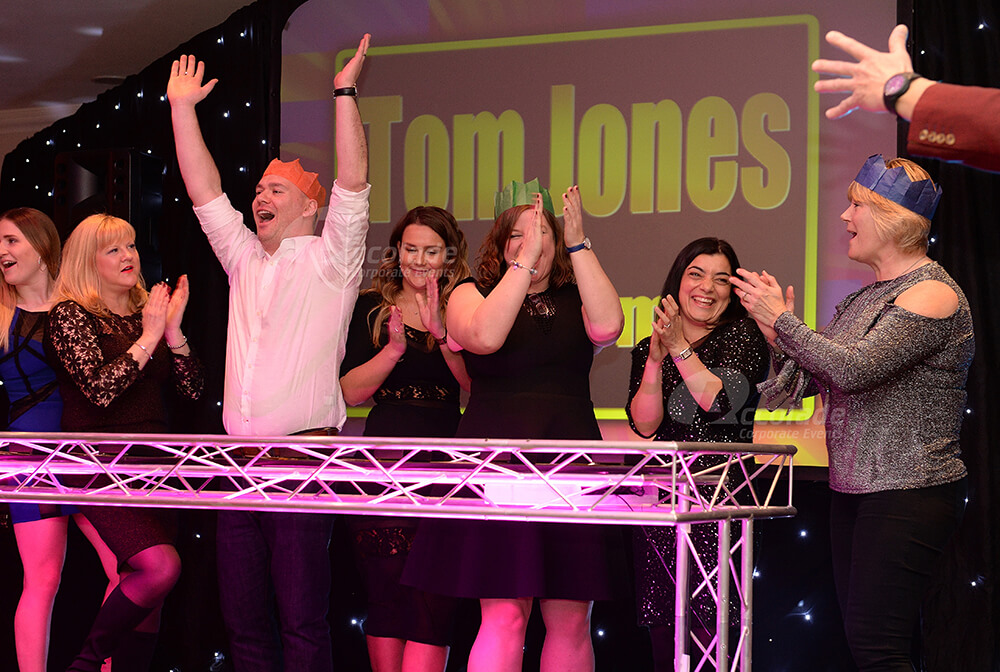 Festive Name That Tune: This is a fantastic game show is full of festive tunes and will really test your teams musical knowledge. Professionally hosted by our superb compare, this is party entertainment that always goes down an absolute storm!
Team Bullseye: With your teams focused on the Bullseye, this is an engaging team focused version of the classic TV show. Has your team got what it takes to hit the bullseye and be crowned the champions tonight?
Our quality host effortlessly guides you through the experience ensuring that everyone has a fantastic evening!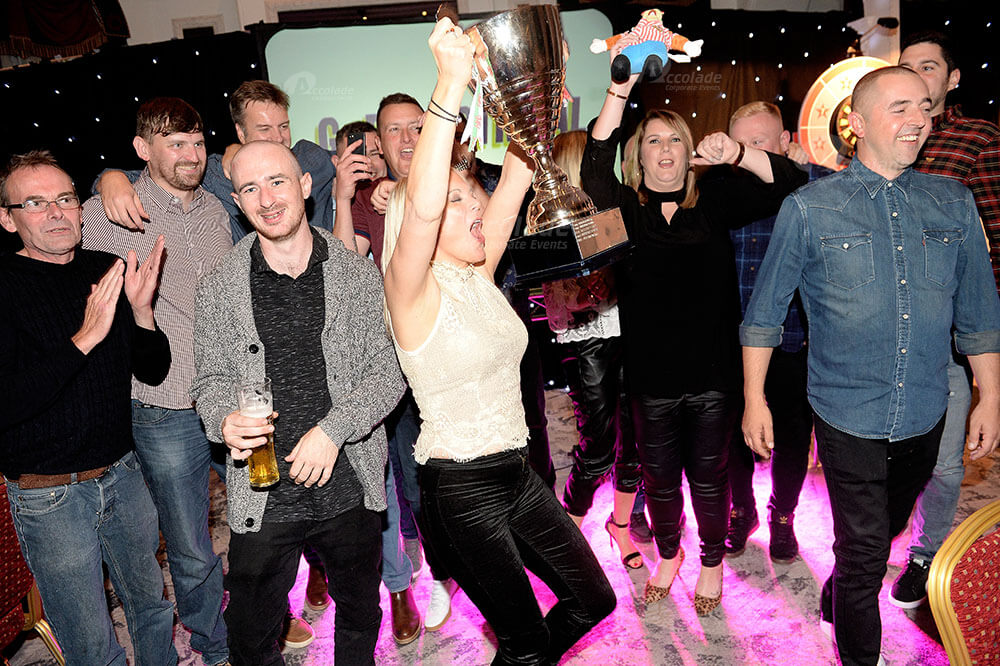 Company Fortunes: We can totally customise the questions to this fantastic team version of the classic show, which means that your teams are focusing on your company throughout the whole evening.
Guided by our professional game show host, expect fingers on the buzzers, lights and musical effects in this brilliant company event.
Play Your Cards: Don't touch the pack, I'll be right back! This brilliant fun and interactive show is always a hugely popular form of evening entertainment.
Breaking the ice between guests and building a level of competitiveness, this is a show that really enhances your party atmosphere.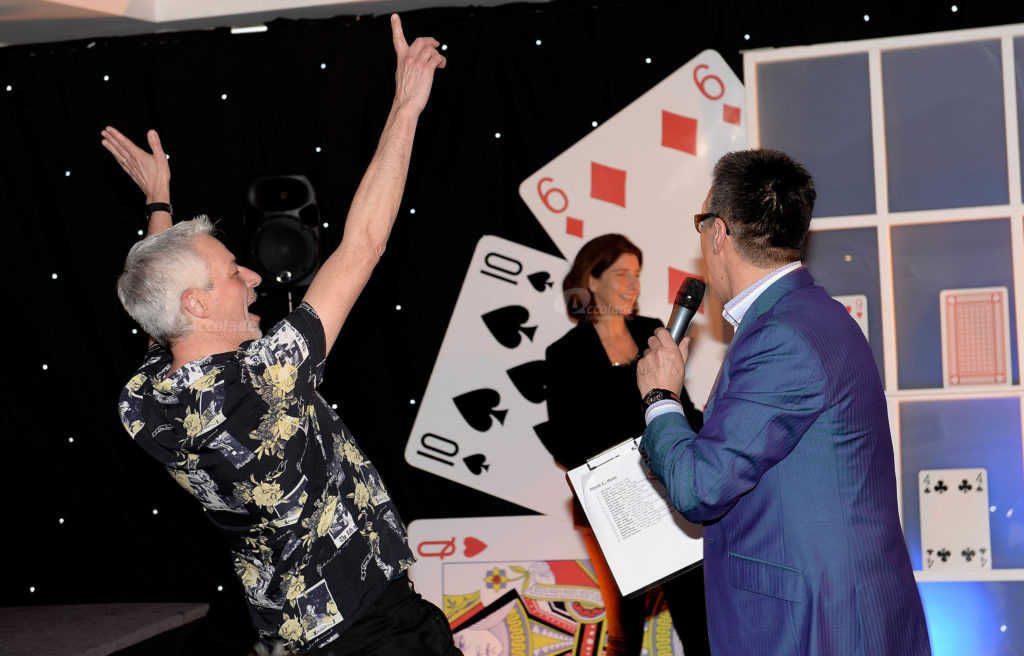 Gameshow Marathon: This is the crème de la crème of gameshows, the big Daddy as we incorporate rounds from the most popular of our shows and create the ultimate gameshow mix!
Rounds from the following shows are included Team Generation Game, Name that Tune, Team Millionaire and Play Your Cards but we can adapt the format so it's your perfect combination.
Bands and entertainment
Sometimes all you need is the icing on the cake, a little entertainment to enhance your evening.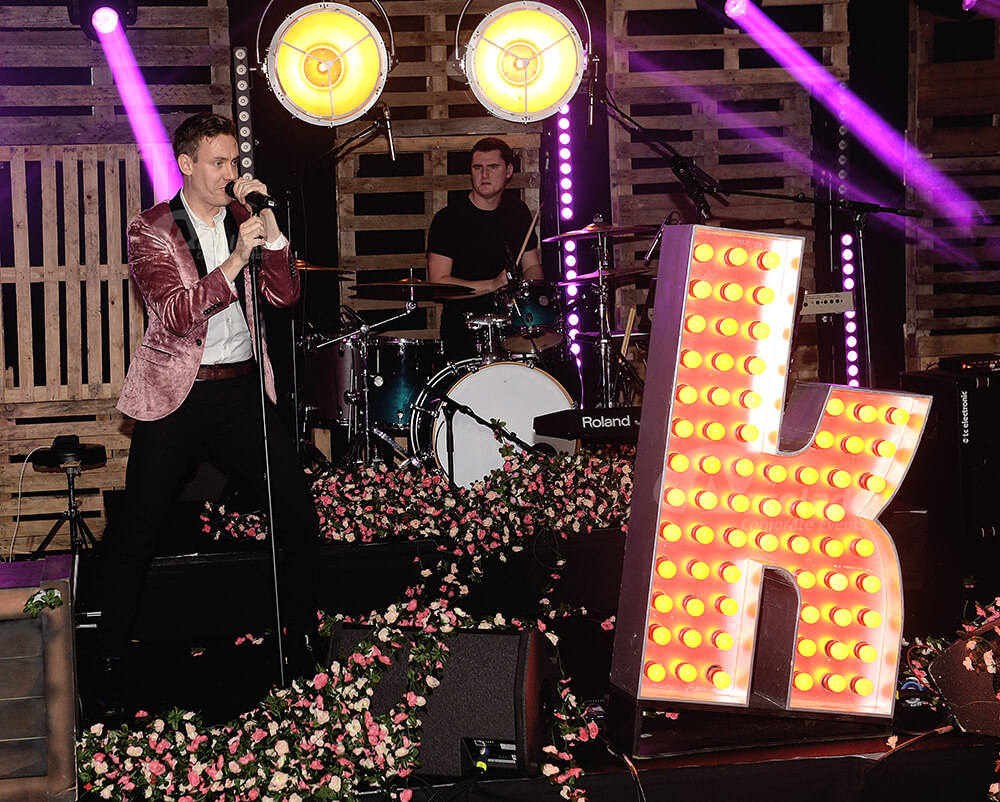 Bands: We work with seriously good bands, they are the kinds of bands that fill dance floors in minutes, rather than seeing people rush to the door. They don't just play fabulous music, they are entertainers too, ensuring that your people have the ultimate party experience possible.
We have every possible genre of music available from excellent all rounder party bands and tribute bands to specific eras such as the 50's, 60's, 80's – you get the idea.
Many of our band members have played with some seriously talented musicians like Elton John, Sam Smith, Ed Sheeran and are very good at what they do. They've played in venues from London to New York and all around the world.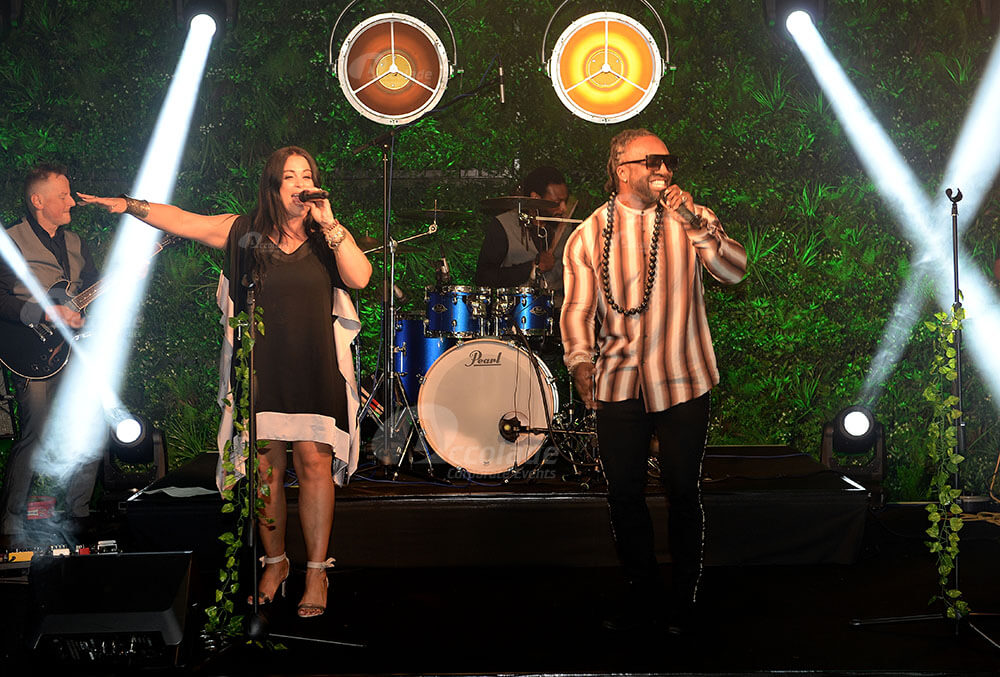 Entertainers: Entertainers can add another layer to your party event. Your guests will love the one on one interaction and these experiences are what makes a great party.
We've a multitude of different quality entertainers for you to chose from and our team can help suggest the right performer for your party theme.
From highly sought after magic circle magicians and mind readers, to larger than life stilt walkers and character entertainers, we really do have something for every occasion.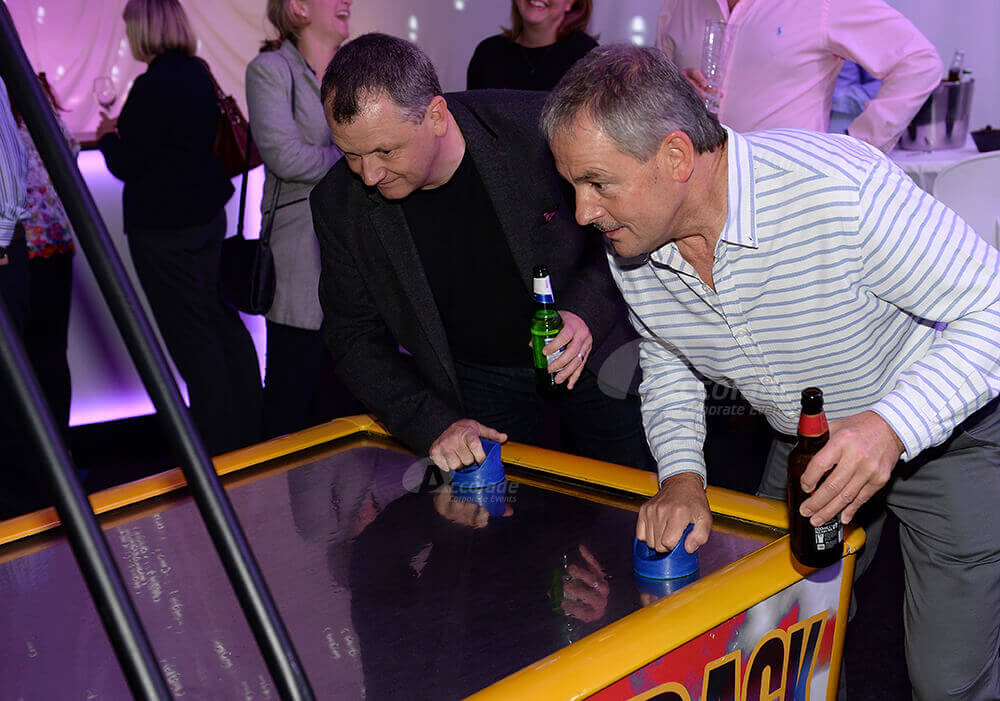 Interactive Entertainment: People love to let their hair down and play games at a party. Naturally we've got a huge range to choose from.
Casino tables are always popular, roulette, blackjack and craps will all be busy table all night. All the tables are full sized professional casino tables hosted by fully trained professional croupiers, ensuring a quality experience
Virtual reality games are huge, everyone loves the thrill of walking the plank on the top of a sky scraper or flying over the world in search of treasure – it really is an amazing feeling!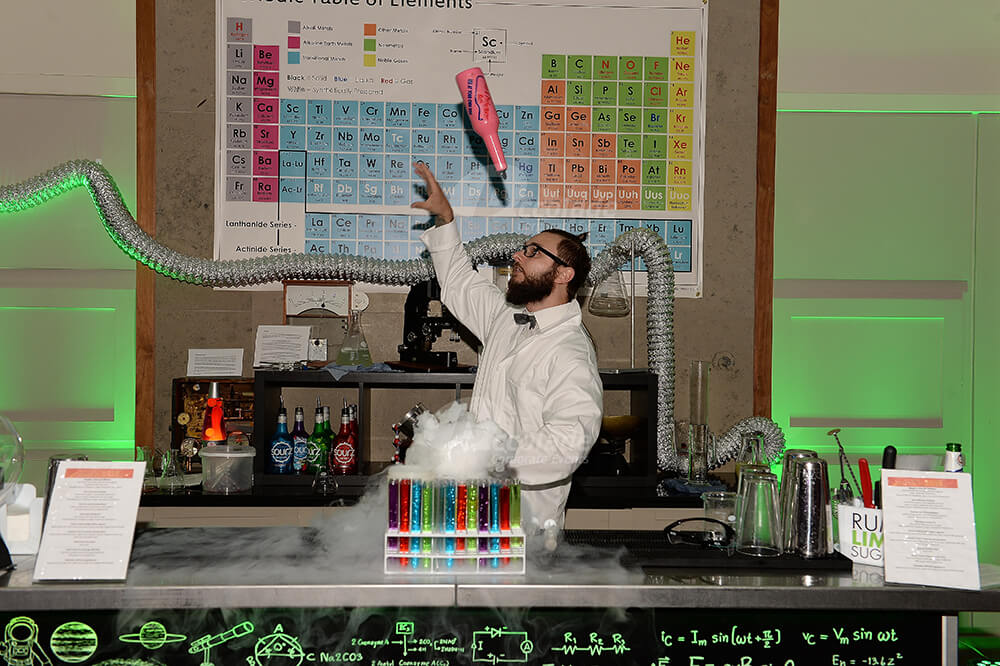 Giant scalextric is always a firm favourite and never ceases to entertain guests.
As you can see, we're serious about our party nights. Everything has got to be meticulously planned so that the evening feels effortless, is engaging for everyone and it's seriously fun.
If you are looking to host your ultimate Christmas party ever, then why not give the experts a call on 0800 083 1172. We love what we do and are always on hand to give some advice based on our vast experience.
We're always happy to have a chat with you and get a feel for the type of event you want to host, to give advice and to provide you with a proposal of entertainment ideas.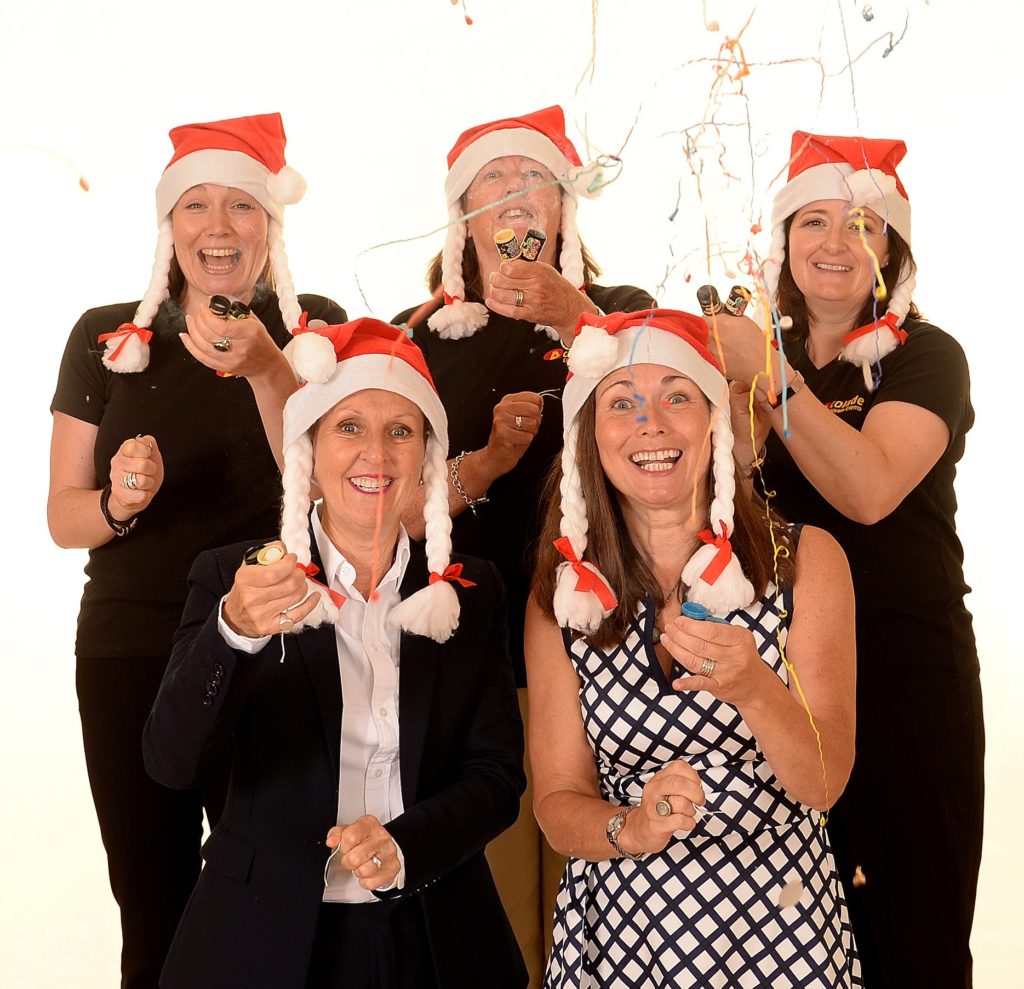 We'd love to welcome you on board as one of our very happy clients who has hosted a Christmas office party with us, so drop us an email or give us a call on 0800 083 1172.
---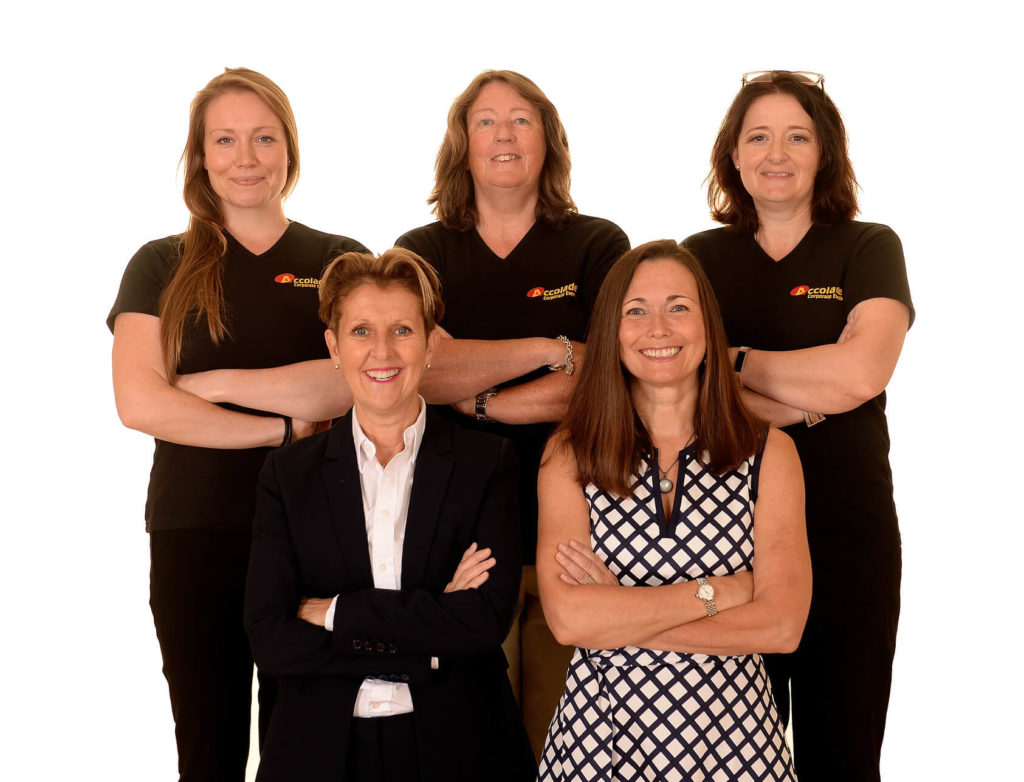 Let's talk about how we can make your next event a total success!