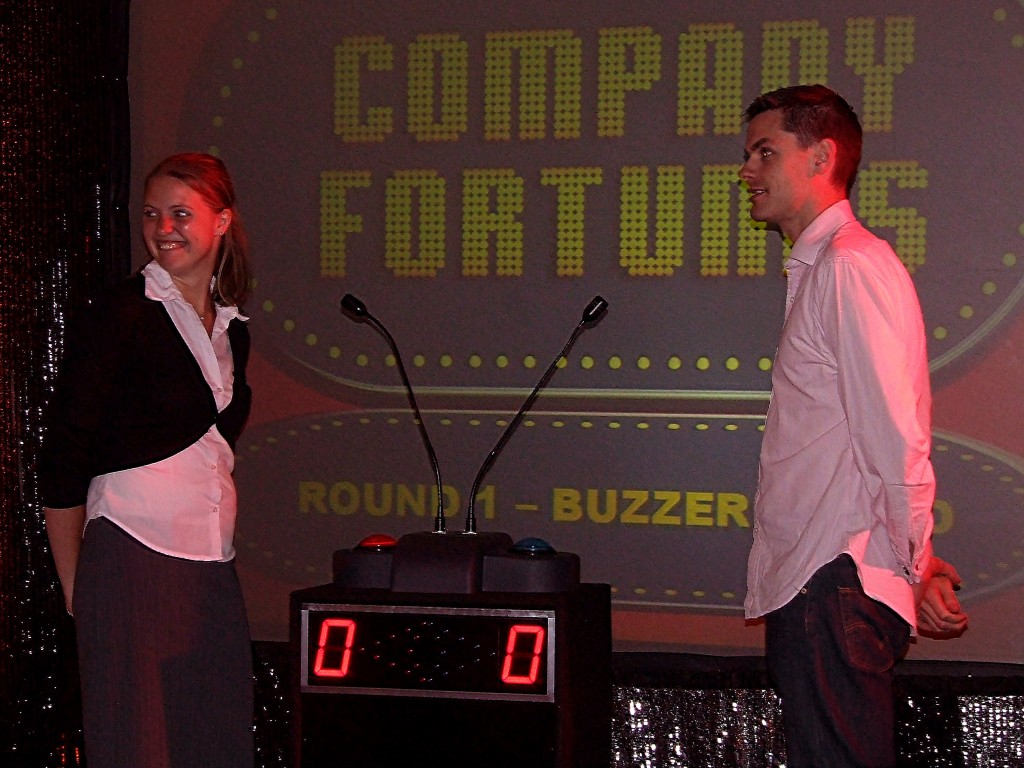 Corporate quiz and game shows should be professional, seamless and most importantly – a lot of fun! We love our game shows, and our professionally managed shows provide entertainment that is remembered for all of the right reasons, quality and presentation is everything. We've got a wide spectrum of different shows from your traditional pub quiz style show to a full generation game style show – we really do have something for everyone and cater for groups from as small as 12 right up to 400 people – daytime or evening. if you'd like to find out how we can incorporate one of our quiz or game shows into your next corporate event, then call 0800 083 1172 or fill out this simple contact form and we'll call you back.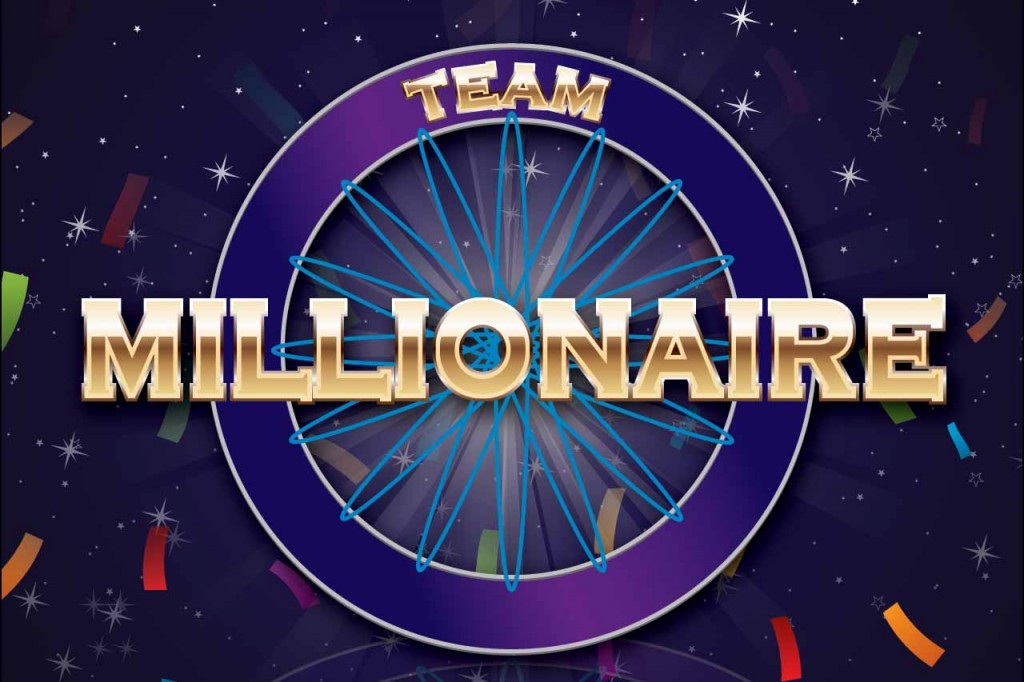 Team Millionaire: It's totally team focused, not like the TV show where one person plays, this is where teams of people play all at the same time as they gamble with their lifelines to accrue the most amount of money. We can tailor questions or rounds to ask your company questions.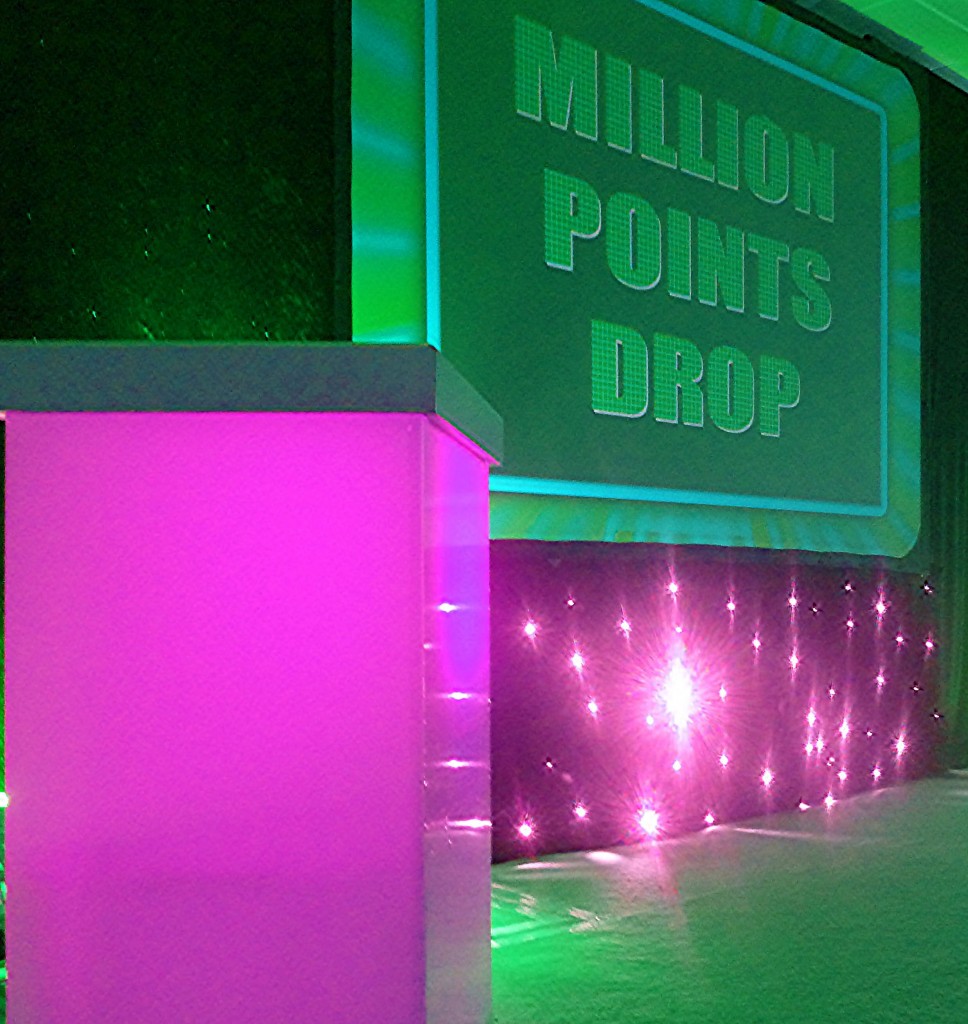 Million Point Drop: Based on the hit show, as you'd expect, we've turned our version into a team event, fast, competitive and can be totally custom made for your company!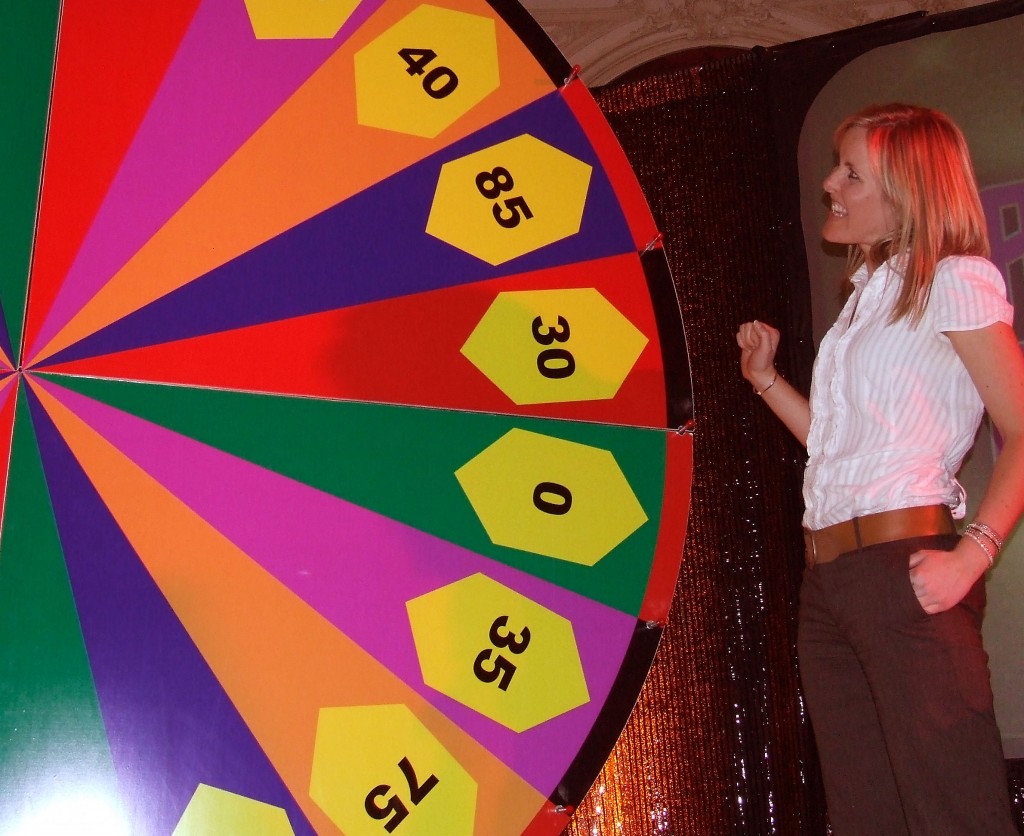 Game Show Marathon: Taking the best from each of our most popular game show formats, we create a fast paced, interactive Game Show Marathon!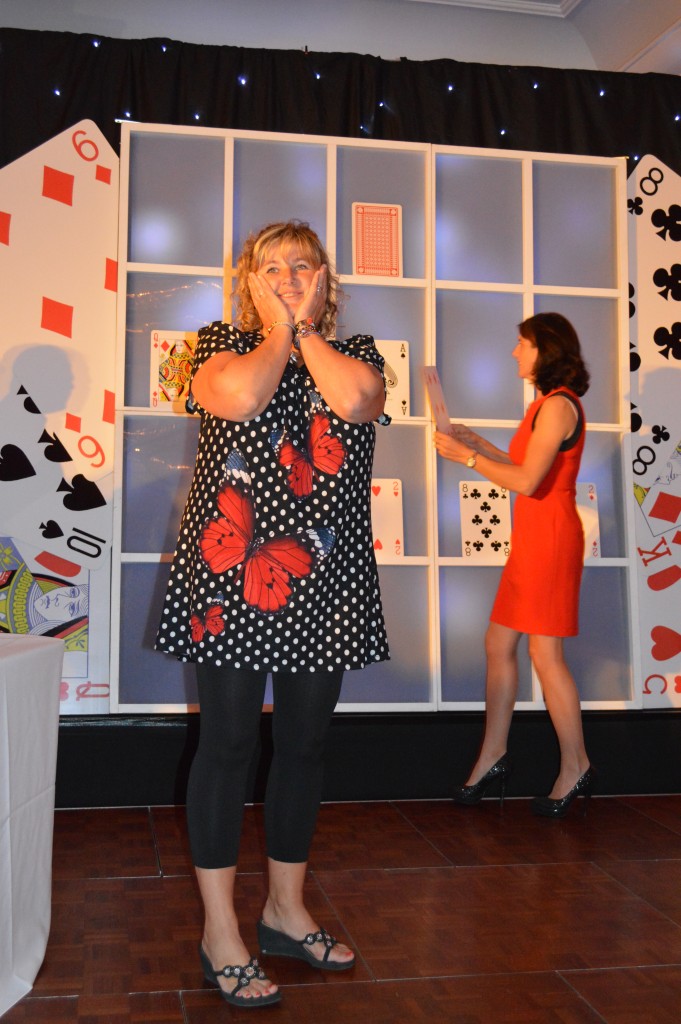 Play Your Cards: With our giant illuminated card wall, this is a game show that immediately grabs your audiences attention. We can tailor the questions so each question asked is a company question – call for further details on 0800 083 1172.
Corporate Quiz Shows that Engage and Entertain
If you are looking for professional, slick and expertly presented corporate quiz and gameshows, then you've definitely come to the right place! There's nothing amateur about our events, its quality all of the way.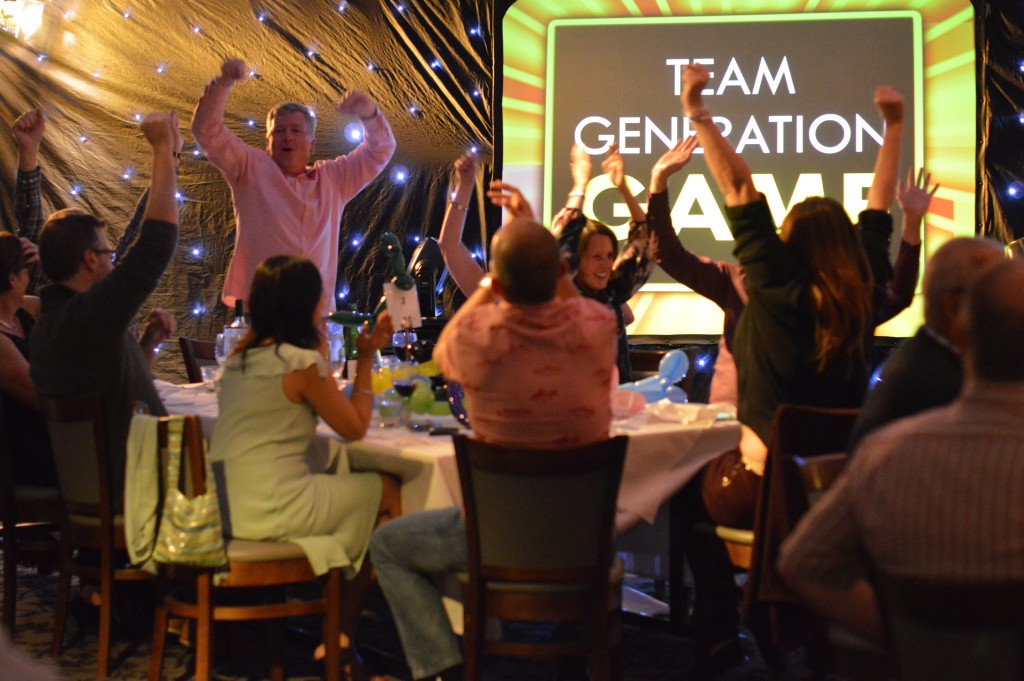 With our shows, it's all about the team, we've cleverly designed them to ensure that your whole group plays at the same time; this maximises interaction and attention span. It's not about one person in the limelight, meaning that everyone can confidently join in and ensuring your guests are engaged and really enjoying your evening!
If you are looking for an unusual way to entertain your guests, then we've got a wide range of different game shows for you to choose from. An international audience is no problem, we are very used to this and our show formulas are easy to pick up so all nationalities can enjoy.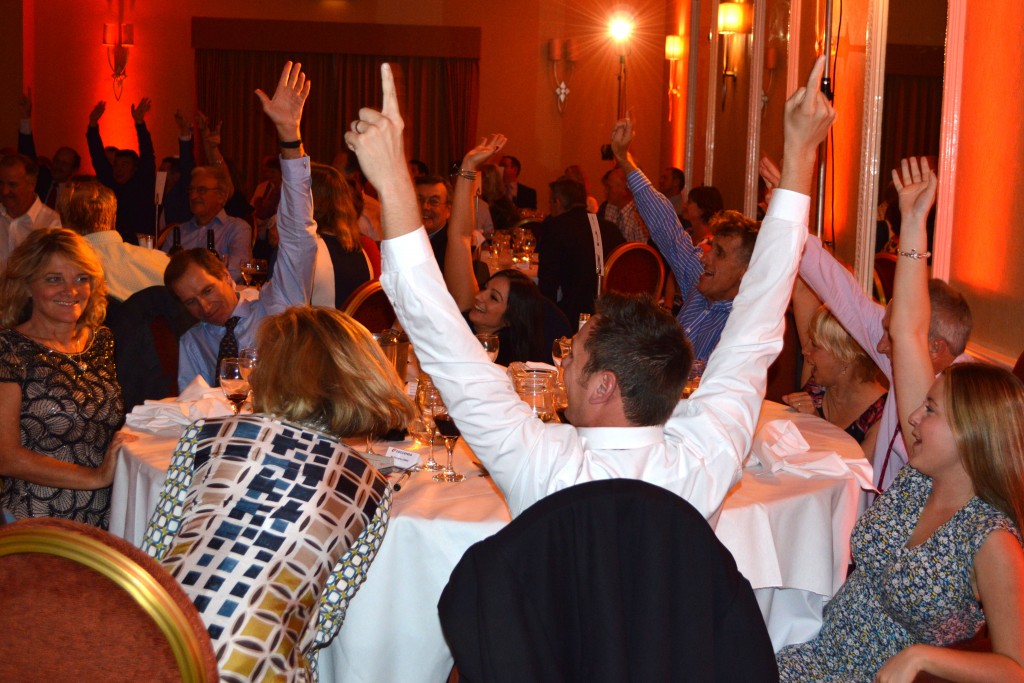 Our fantastic events enhance your evening; they don't completely take over your night, leaving plenty of time for your guests to network or socialise.
If you're interested in hosting a quiz or game show for your next event but are not sure where to start, don't worry, you're not alone, many organisers are in the same boat as you are; why not give our entertainment team a call today, we can talk with you and find out a little more about your team, the occasion, and your company and then will be able to send you a no obligation proposal that will be packed full of different quiz and game shows for you to choose from – call on 0800 083 1172 or fill out our Quick Contact form and we'll give you a call right back.