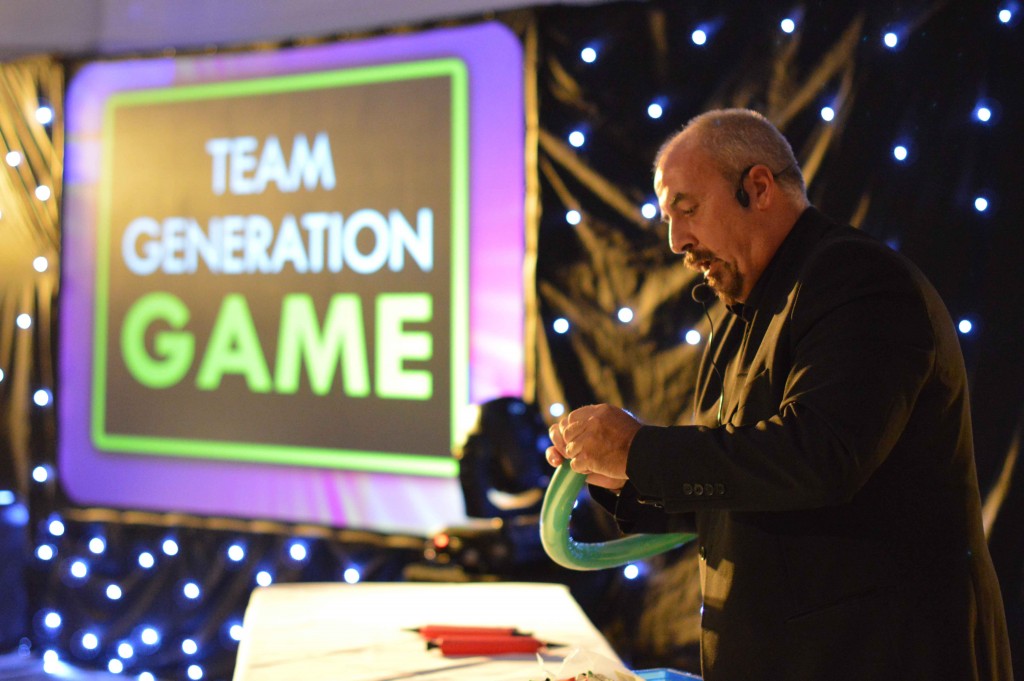 If you're looking for a quality Game Show event to host for your company, then you're definitely looking at the right website – we've got a range of fun, team focused and professionally hosted game shows that your guests will love. We're corporate events experts and we've hosted our game shows for clients like Lloyds TSB, American Airlines,  Henderson Global Investors and many more. Our company game shows have to be one of our clients favourite corporate entertainment events for the evening. Not only are they highly visual, totally interactive, professionally hosted but they really are great fun! If you'd like to speak to our events team about hosting one of our shows, then call us on 0800 083 1172 or fill in our contact form and let us know the best way to contact you.
Let's take a look at a selection of our fantastic game show events!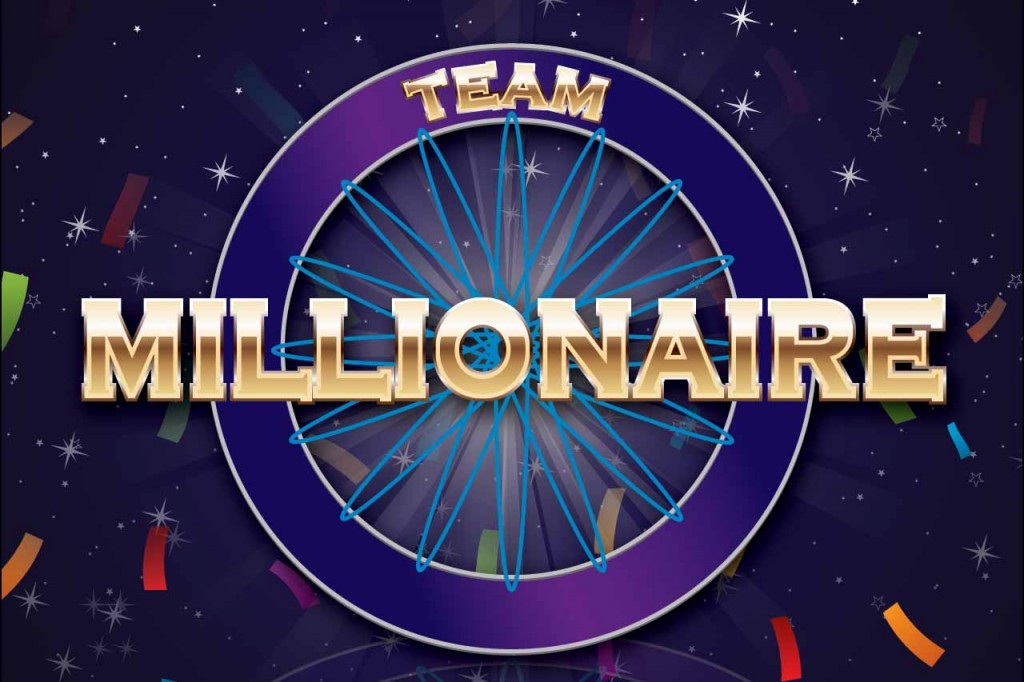 Team Millionaire: A fantastic team twist on one of the most popular game shows ever – your guests are going to love it and yes, that's our final answer! With each table becoming a team, your guests have to work together to decide when to use their team lifeline and hopefully become team millionaires!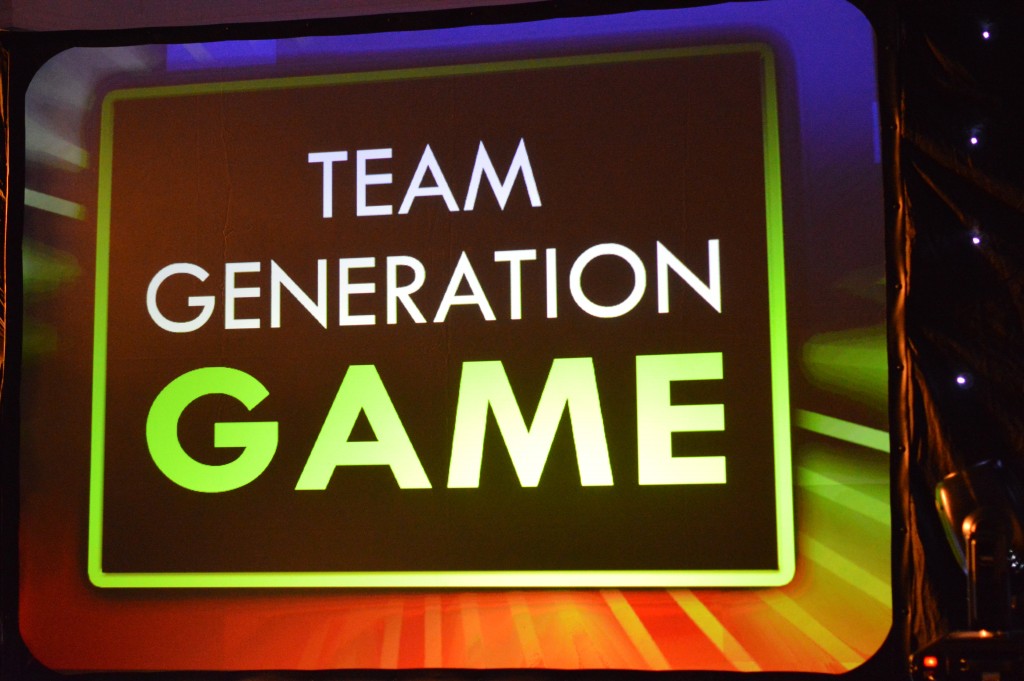 Team Generation Game: Fun and competitive with just the right amount of cheese thrown in for good measure! Team Generation Game is very much a hands on game show with different challenges for each team to complete and scored by the experts!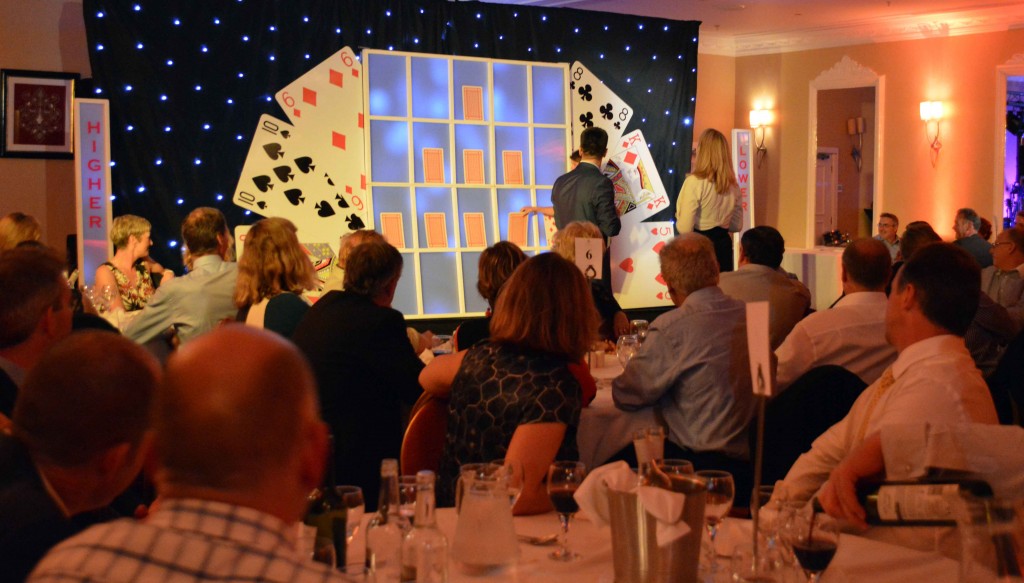 Play Your Cards: No doubt about this, Play Your Cards is an ace show and you can't go higher than that! With our hugely visual illuminated giant card wall, this is a show with a big impact! Our professional host makes sure it's fun all of the way as your teams battle it out to play the cards right.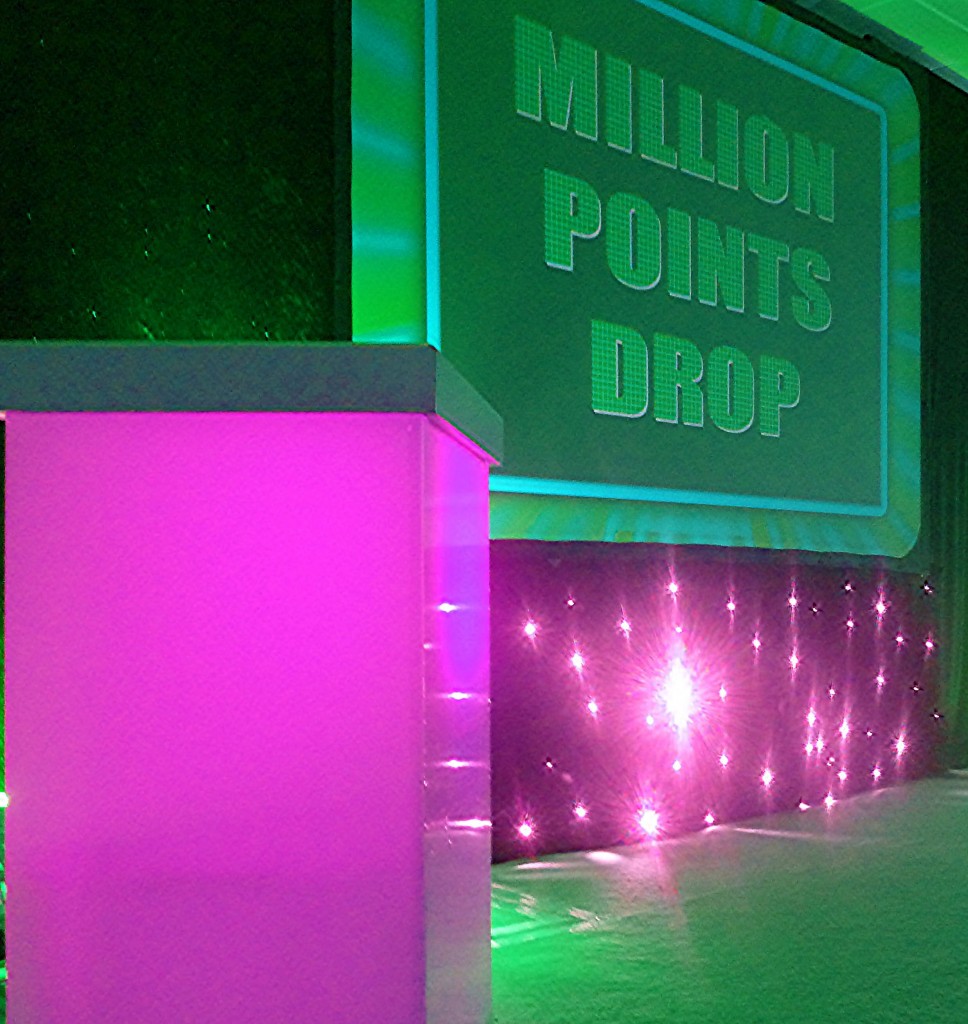 Million Point Drop: We're so certain that Million Point Drop is a fantastic way to entertain your guests that we'll bet all of our points on it! In this fast paced show, teams deliberate and decide if they are going to put their points where their mouths are when answering our infuriatingly tricky questions.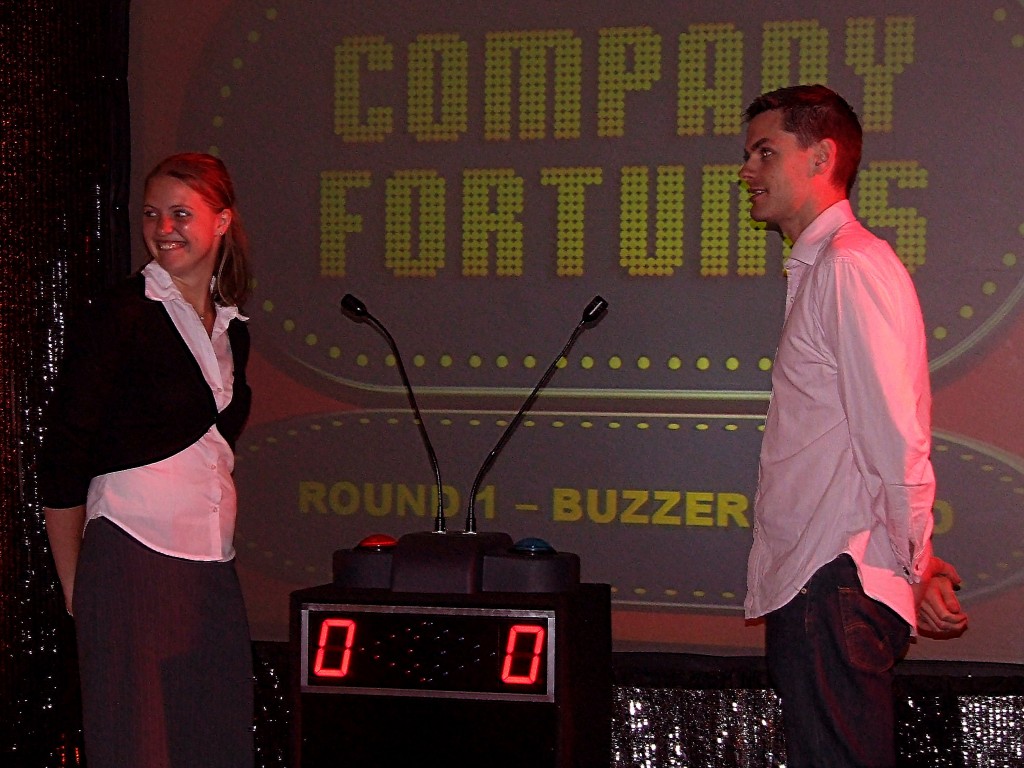 Company Fortunes: Quickest finger on the buzzer… Our survey said Company Fortunes scores the most points! This fun game show relies on tables working as teams, communication, teamwork and a sense of humour are all things your guests need as they compete in this great show.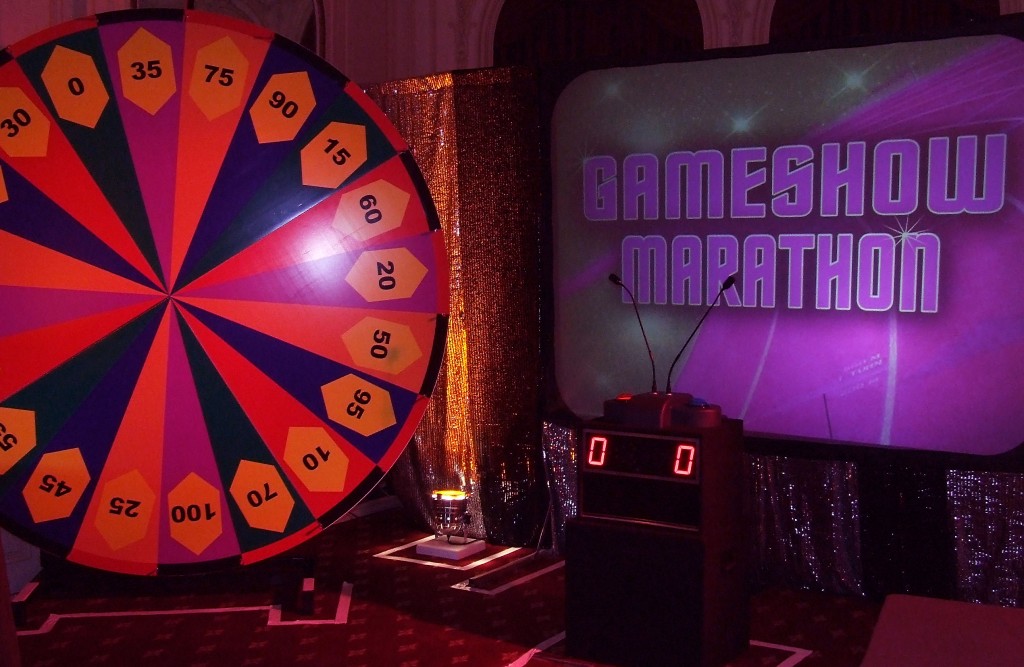 Gameshow Marathon: We've cherry picked and taken some of the best and most fun rounds from our most popular game shows and we've combined them to make a Gameshow marathon that's a whole lot of fun!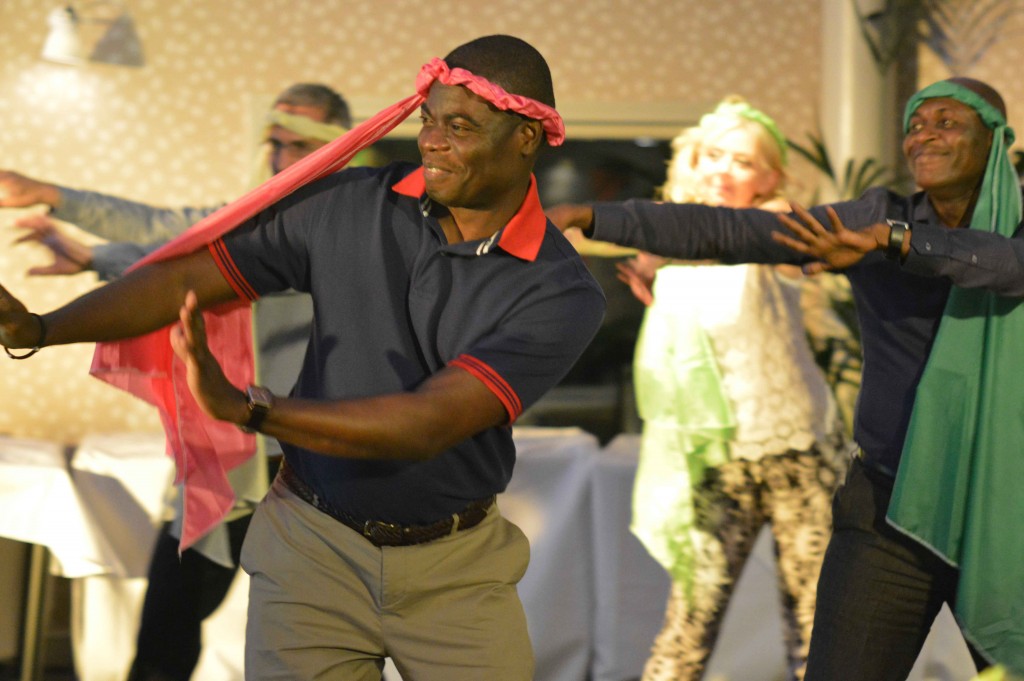 We've got a host of other exciting game shows for you to enjoy including News for You, Spirit of Sport, Team Bullseye and Beat the Cube. Why not talk to one of our corporate event experts to talk about which show would be right for your company event, call 0800 083 1172 or fill in our contact form and let us know the best way to contact you.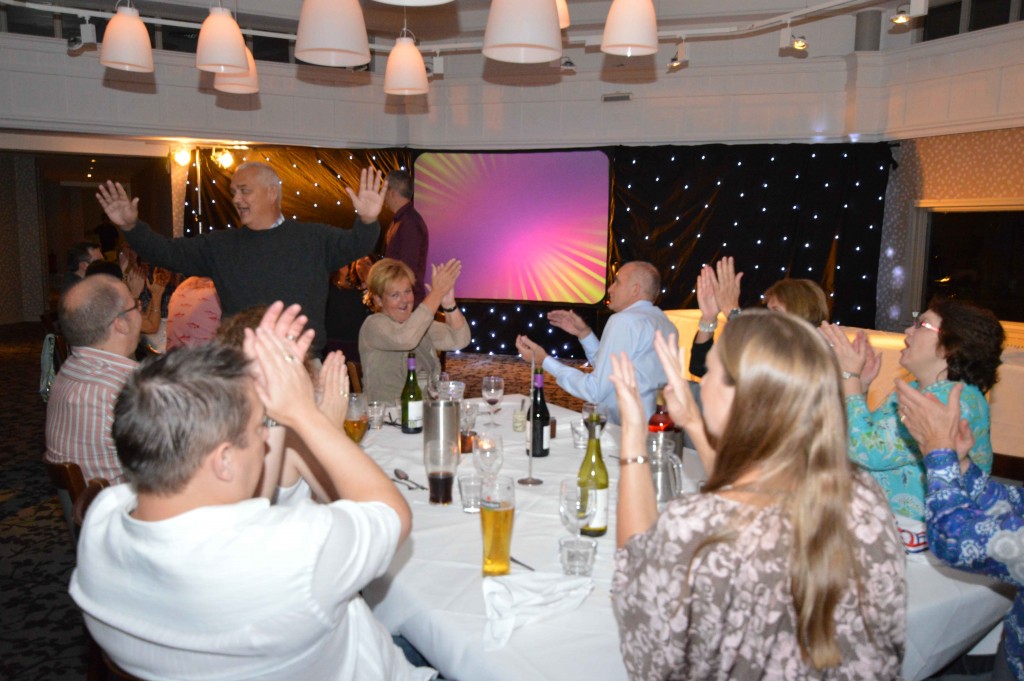 We often get calls from worried clients who would love to host a gameshow for the evening entertainment but think that their group is too big for us. Well, we can host our shows for up to 500 people, so we do have a fairly sizeable scope there but not all of our shows can accommodate these large numbers. The best thing to do is to give us a call and tell us about your groups and what you would like to host, then we can advise you on if it will work effectively for you and if not, don't worry, we'll have an effective alternative solution for you. One thing you can be sure of, if we don't think your ideas will work and produce a successful event, we'll tell you – we are in it for a long term relationship with you and always want to see the bigger picture and most importantly – see you coming back year after year, just like our many other clients.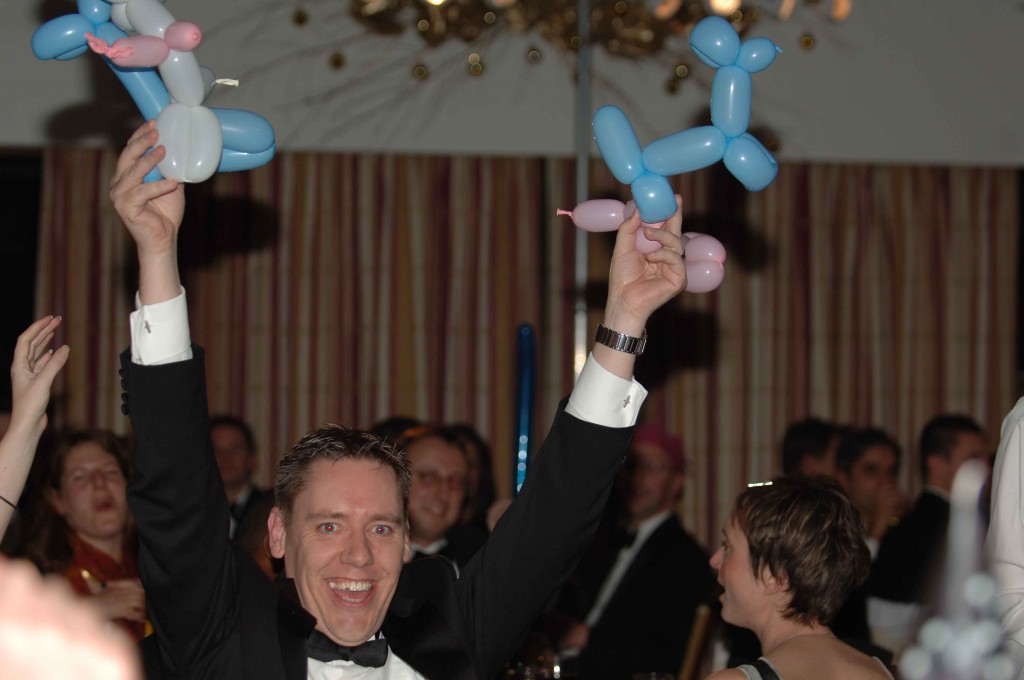 We have many different Gameshow formats that effectively deliver results for different objectives, Team Millionaire and Company Fortunes are just examples of the flexible formats that can provide you with a fantastic unique conference energiser delivering your company message in a fun and unique way, ensuring that it's absorbed and remembered – it's a powerful medium.
This is especially ideal if you have a table of guests that don't know each other; because each table becomes a team in our team game shows, this means they have common ground, something to talk about and it's amazing to see how quickly the ice is broken and how they become a focused and incredibly competitive team!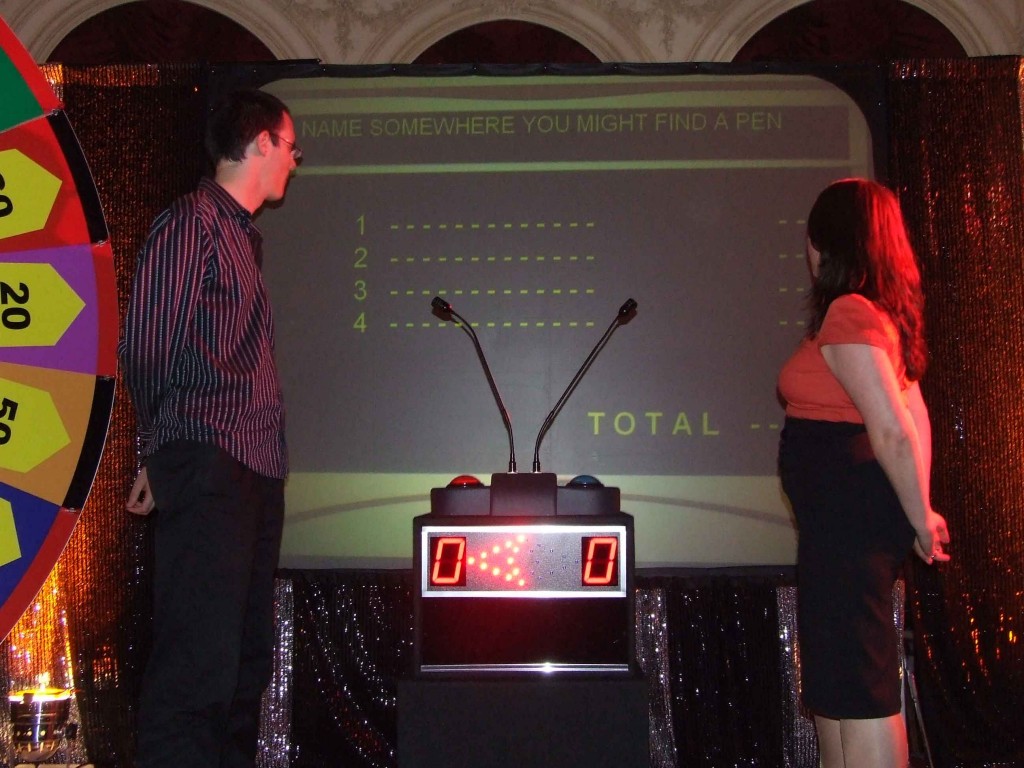 Our formats are completely inclusive and suitable for International audiences, so you don't need to worry if you have people attending from all over the world.
Take a look at our website or give our team a call on 0800 083 1172 and we can discuss which Game Show format will best suit your group and your objectives.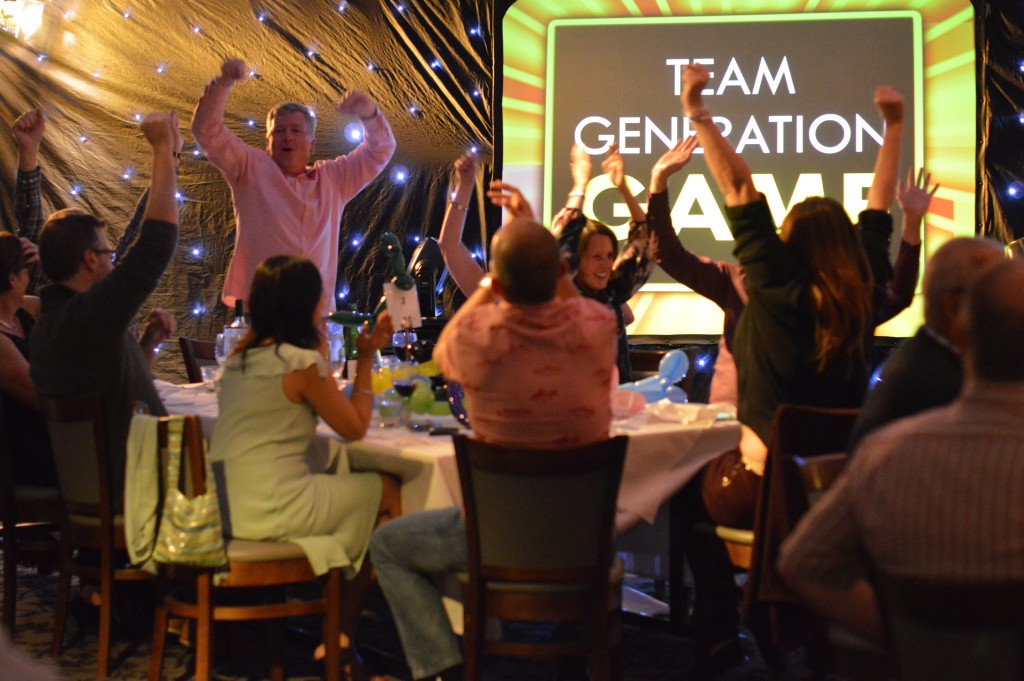 Some events organisers ask us if it's possible to host a company gameshow if they are not having dinner or if we can host it after the meal has finished. The simple answer is 'yes!' We can certainly host the show as one complete event, that's no problem at all and we've done it many, many, many times before.
Need Company Game Shows? We are the experts and have the perfect blend to make a wonderful gameshow experience. Need your company message heard in an unusual and engaging way? Our company Game Shows can be totally customised, so each question asked is about your company.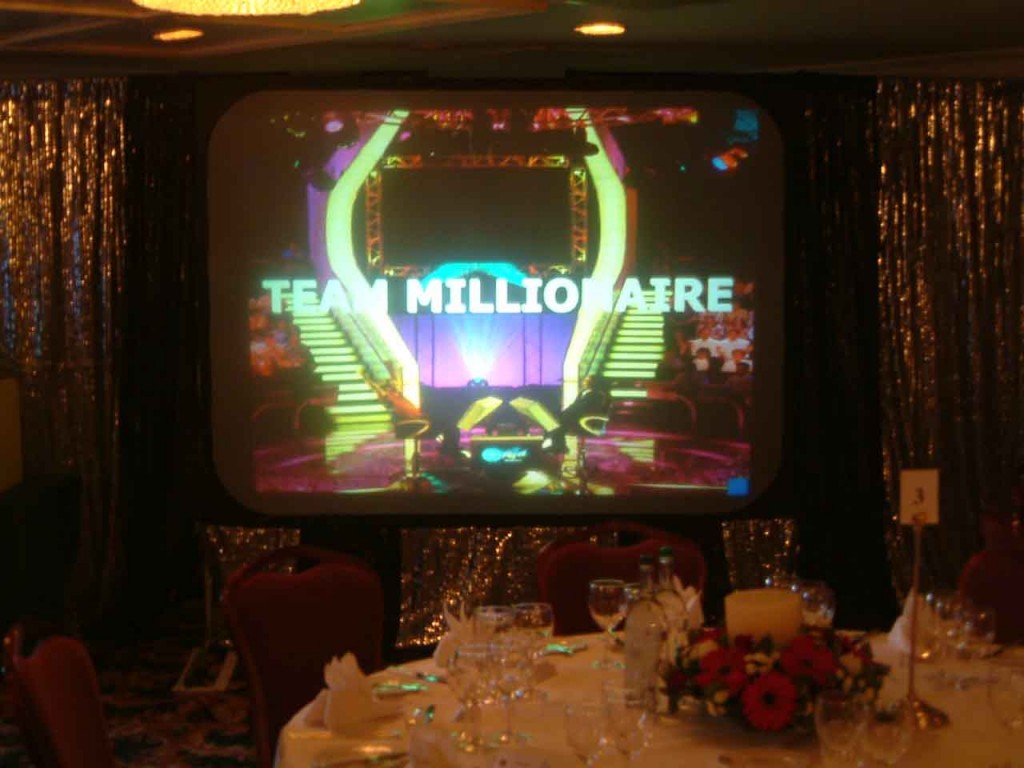 Engaging Company Game Shows
Totally team focused, our company game shows will entertain, they will engage and they will work. We provide professional, quality and superbly hosted gameshow events that are tried and tested – we know they work and they will be successful. Not all gameshow events are made the same and ours are quality events. Take a look at our wide range of team focused and interactive game shows! Call us for a free quote on 0800 083 1172 or fill in this very quick contact form and let us know the best way we can contact you.